سرفصل های مهم
کتاب 02 - فصل 12
توضیح مختصر
زمان مطالعه

7 دقیقه

سطح

متوسط
دانلود اپلیکیشن «زیبوک»
این فصل را می‌توانید به بهترین شکل و با امکانات عالی در اپلیکیشن «زیبوک» بخوانید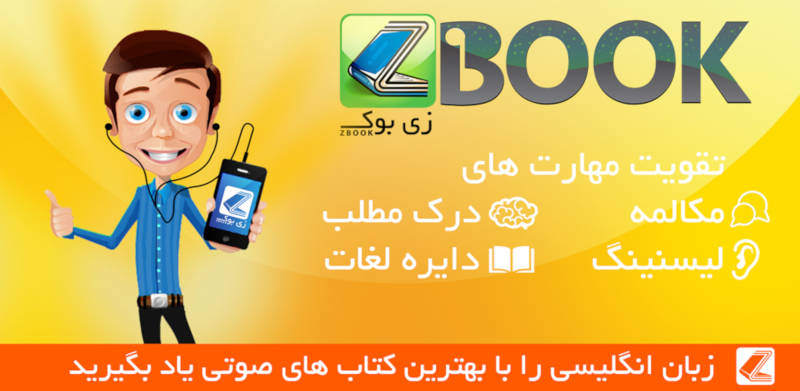 متن انگلیسی فصل
Twelve
In late spring, Tall Andras had a plump newborn son, and there were lambs prancing in the upper meadow, their soft fleece warm in the changed, gentler weather. Early wildflowers were in bloom, and lavender butterflies with lacy-patterned wings darted from one to the next. Bryn's twin boys grinned and showed two teeth apiece. The fishermen folded freshly knotted nets they had mended in winter while their wives, beside them at the fire, made the sweaters they would wear on their boats.
Even the wind seemed new. It wasn't the same brutal wind that had ripped the roof thatch and swirled the snow. Now it pulled the warm scent of brine-washed sea urchins, mussels, and kelp from the rocks and carried it gently across the beach and up the hill. It lifted Claire's long curls as she knelt and filled a basket with nettles. The rigid stems and heart-shaped leaves were covered with stiff hairs that were painful to touch, but she was wearing the special protective gloves Alys had made. The plant would be a valuable pain reliever for Old Benedikt, who was suffering from gout.
"Don't touch," she warned Bethan, who had come with her and wanted to help. "It stings. You gather the elder bark, over there. Your mum needs it for your brothers." Bethan peeled bits of the bark and added it to the basket. The twins were fussy from teething.
"When I leave, you'll be in charge of the gathering, then. Alys will make gloves for you. You must be careful with these nettles."
Bethan hung her head.
"Do you think you can't do it? You've learned so much," Claire reassured her.
"I can do it. But I don't want you to leave."
"Ah, Bethy." Claire hugged the slender girl. "You know why I must go."
"To find your baby." Bethan sighed. "Yes, I know."
"Not a baby anymore. He's a boy now. If I don't go soon to find him, he'll be a man!"
"I fear for you, Claire." Bethan's voice was low.
"Why is that? You know how strong I am. Look!" Claire reached up with one arm and grasped a limb of the elder tree. She raised herself until she balanced, unwavering, from the one muscled arm. Then, slowly, she lowered herself back to the ground. "Not even your pa can do that, can he?" Bethan smiled slightly. "No. And Pa's getting fat, too, Ma says."
"You mustn't fear for me, then. You can see that I'm strong, and swift, and . . ."
"Smart, and sly, and . . ." Bethan giggled. It was a game they often played, with the sounds of words.
"And silly!"
"And sleepy!"
"And slugbucket!"
"Swatbottom!"
As it always did, their word game dissolved into nonsense and they laughed as they carried the basket back down the hill.
Time passed quickly now. The seasons flowed into one another and Claire was no longer surprised as the changes came. Like the other villagers, she bundled herself against the increasing cold as each winter approached, and welcomed each new spring. The growth of the children made her aware of time passing. Bethan and her companions were no longer giggling, exuberant children; they were becoming taller, quieter, preparing for womanhood to come. Elen, no longer a baby, was the small, mischievous one now, playing the imaginative games that her sister once had. The redheaded twin boys scuffled and scampered together while Bryn, their mother, fretted over their misbehavior and laughed at their antics.
Each spring the snow melted and Claire took Yellow-wing's cage outside to hang it once again from the tree. Each fall, when the wind swept in from the sea and the leaves fell rustling on the ground, she brought her little companion into the cottage once again.
"How long will he live?" she asked Einar one day when she was feeding the bird. Suddenly she was aware that each life had a beginning and an end.
"Birds have a long life. He'll be here to keep Alys company when you be gone."
Claire glanced at him. He had not mentioned it in a long time, the fact of her leaving. He tested her strength, still, and kept her working at it, but he had not spoken of the climbing out for many months. It had been six years now since the day she had been carried in from the sea, and five since the morning that Elen's birth returned the memory of her son to her. Somewhere he would be a half-grown boy: running, shouting, playing.
Einar saw her questioning look.
"Soon," he told her.
With summer approaching, plants coming into flower, and Alys in need of more help as her strength began to ebb, there was a great deal to do. The daily exercise had long been part of Claire's routine. She rose before dawn each day and lifted sacks weighted with stones many times with each arm before she put the kettle over the fire. Then, while she waited for the water to boil for tea, she practiced the lifting of her legs, and the raising of her upper body as she lay flat. She could now do these things with great ease. It made her laugh to remember how difficult they had been when she started. Now she tied heavy rocks to her ankles and wrists but still performed the familiar motions without effort.
She cleaned Yellow-wing's cage as she did each morning. It had been raining for some days, but now the rain seemed to have ended; it was a simple cloudy spring morning. She carried the cage outside and hung it from the willow tree beside the hut. She whistled and chirped back at the bird, who was excited at being outdoors. Then she heard a familiar answering whistle and turned to greet Einar, who was approaching from the meadow path.
"Alys baked bread yesterday," she told him cheerfully. "And she made extra. We have a loaf ready for you."
"Look at the sky," Einar said.
She did. Above the looming cliff, the pale wadded clouds reminded her of Einar's sheep when, after the snowmelt, they still huddled for warmth but with heads down moved across the meadow nibbling at new shoots. But somehow she knew that wasn't what he meant.
"What?"
"There's sun behind. The rain's done for a while."
Those who tended stock, like Einar, or who farmed, like Andras, or all of the village fishermen—they knew the sky. Claire nodded cheerfully at what he said. "Good. I can do the washing and hang it out on the bushes." "No," Einar said. "No more washing. It's time to climb out."
مشارکت کنندگان در این صفحه
تا کنون فردی در بازسازی این صفحه مشارکت نداشته است.
🖊 شما نیز می‌توانید برای مشارکت در ترجمه‌ی این صفحه یا اصلاح متن انگلیسی، به این لینک مراجعه بفرمایید.