سرفصل های مهم
کتاب 03 - فصل 02
توضیح مختصر
زمان مطالعه

6 دقیقه

سطح

متوسط
دانلود اپلیکیشن «زیبوک»
این فصل را می‌توانید به بهترین شکل و با امکانات عالی در اپلیکیشن «زیبوک» بخوانید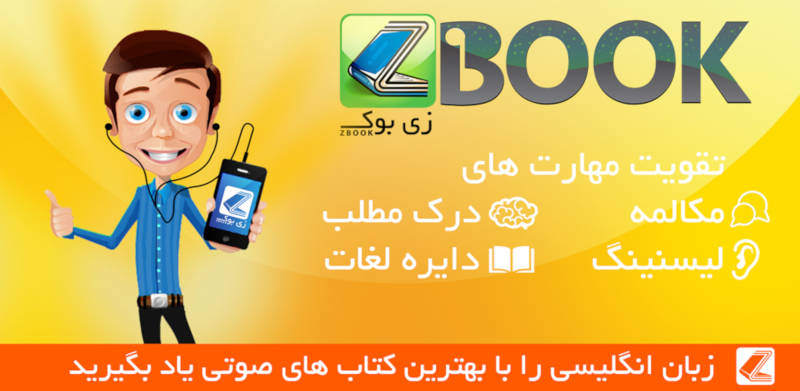 متن انگلیسی فصل
Two
You know he's building a boat."
Kira nodded. She had just gotten the children to sleep. They were so lively, into everything. Now that Annabelle could walk, she followed her two-year-old brother, Matthew, into all kinds of mischief. Kira was exhausted by evening. She brought her cup of tea, set her walking stick aside, and sat down beside Jonas, who looked troubled.
"I know. I was here when he came for the books, remember?"
Jonas glanced at the walls of the room. Shelves of books extended from the floor to the ceiling. And not just this room, but all the others in the house he shared with his family. It was one of the things they were trying now to teach the children: not to pull and grab at the books. So tempting, for babies: the bright colors. He remembered when the dog, as a puppy, had indulged in the same mischief, and again and again they had found corners of the lower volumes chewed. Now Frolic was middle-aged, overweight, lazy, and no longer needing to chew. He slept, snoring, on his folded blanket most of the day, and it was the toddlers who grabbed and gnawed.
"I always knew this time would come," Jonas said. "He told me when he was much younger that he would go looking for his past."
Kira nodded again. "Of course he wonders," she pointed out. "It will be the next generation, the ones like our children, who were born here, who won't feel that pull." Both of them, like almost everyone in the small village, had come from another place, had fled something, had escaped from hardship of some kind. Jonas stood. He stared through the window out into the night. Kira recognized the look. Her husband had always had that need, to turn his gaze outward, trying to find the answers to things. It was the first thing she had noticed about him: the piercing blue eyes, and the way he had of seeming to see beyond what was obvious. In their earlier days together, when Jonas was Leader, he had called on that vision often for answers to problems. But the problems had fallen away, the village had thrived, and Jonas had relinquished leadership to others so that he could take up an unburdened life with his family.
Now he was the protector of the books and the knowledge. He was the scholar/librarian. It was Jonas to whom Gabriel had come not long ago, looking for books with diagrams and instructions, so that he could learn to build a boat.
He sighed, turning away from the darkness that was enfolding the village. "I worry about him," he said.
Kira set aside the needlework she had picked up. She went to him, circled her arms around his waist, and looked up into those solemn eyes that were as blue as her own. "Of course you do. You brought him here." It had been years before that Jonas, hardly more than a boy himself then, had brought Gabriel—a toddler with no past, a child who deserved a future—to this village, which had welcomed them with no questions.
"He was so little. And he had no one."
"He had you."
"I was a boy. I couldn't be a parent to him. I didn't know what that meant. The people who raised me did their best, but it was just a job to them." Jonas sighed, recalling the couple he had called Mother and Father. "I remember that once I asked them if they loved me," he said.
"And?"
He shook his head. "They didn't know what that meant. They said the word was meaningless."
"They did their best," Kira said, after a moment, and he nodded.
"Gabe's older now than I was when I brought him here," Jonas mused. "Stronger. Braver."
"Not as handsome, though." She reached up, smiling, and smoothed a strand of his hair. Ordinarily he would have grinned back at her. But his face was worried and his thoughts were elsewhere.
"And I'm pretty sure he has a gift of some sort."
Kira sighed. She knew what that meant. She and Jonas both had a gift. Sometimes it was exhilarating, but it was demanding, too, and burdensome, to know how to use it well, and when.
"I worry about what he'll find, if he goes searching," Jonas went on. "He wants a family, and there won't be one. He was a—" Frowning, he searched for the right description. "He was a manufactured product," he said at last. "We all were." Kira sat silently. It was a chilling description. Finally, thoughtfully, she replied. "All of us came here from difficult places," she reminded him.
"But you had a mother who loved you."
"I did. Until she died. Then I was all alone."
"But you had her, at least, for—how many years?"
"Almost fifteen."
"That's close to Gabe's age now. He feels such a longing for something, and I worry that he'll never find it. That it never was there. But—" Jonas rose and went to the window. Kira watched him as he stood there, looking out into the darkness. Beyond him, she could see the outline of trees moving slightly in a night breeze against the dark starless sky. "But what?" she asked, when he had stood silently for a long moment.
"I'm not sure. I can feel something out there. Something connected to Gabe."
"Something dangerous?" she asked in an apprehensive tone. "We must warn him, if there's something dangerous out there."
"No." Jonas shook his head. He was still focusing on something beyond the room. "No. He's not in danger. At least not now. But there is a presence. It seems benign. I think . . ." He paused. "I think something—someone—is looking for him. Or waiting? Waiting for him? Watching him?" He didn't tell Kira what else he felt, because he didn't comprehend it himself, and because he didn't want to alarm her. But there was something else out there, something vaguely at the edges of his awareness, something not really connected to Gabe. And the something else was vaguely familiar, and very dangerous.
مشارکت کنندگان در این صفحه
تا کنون فردی در بازسازی این صفحه مشارکت نداشته است.
🖊 شما نیز می‌توانید برای مشارکت در ترجمه‌ی این صفحه یا اصلاح متن انگلیسی، به این لینک مراجعه بفرمایید.