سرفصل های مهم
فصل 12
توضیح مختصر
زمان مطالعه

10 دقیقه

سطح

ساده
دانلود اپلیکیشن «زیبوک»
این فصل را می‌توانید به بهترین شکل و با امکانات عالی در اپلیکیشن «زیبوک» بخوانید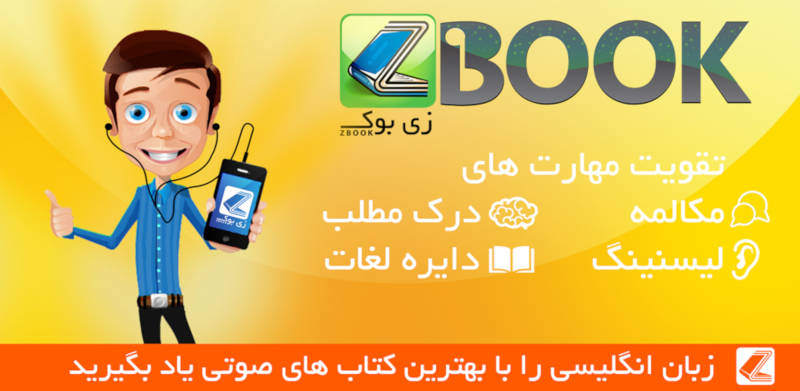 متن انگلیسی فصل
Chapter twelve
Love and Hate
Henry Foster appeared at Lenina's side in the faint red light of the Embryo Store. 'Like to come to the cinema this evening?'
Lenina shook her head without speaking.
'Going out with someone else?' It interested him to know which of his friends was being had by which other. 'Is it Bernard?' he asked.
She shook her head again.
Henry noticed how tired she looked, even in that weak light.
'You're not feeling ill, are you?' he asked, in a rather worried voice, afraid that she might be suffering from one of the few remaining diseases.
Once more Lenina shook her head.
'Anyhow you ought to go and see the doctor,' said Henry. 'A doctor a day keeps all worries away,' he added cheerfully, using a phrase that rarely failed to cheer people up.
'Oh, for Ford's sake,' said Lenina, breaking her silence at last, 'Shut up!' And she turned back to her workbench.
'A doctor, indeed!' She would have laughed, if she hadn't been on the point of crying. No doctor could cure what was the matter with her. She sighed deeply. 'John,' she whispered to herself, 'John…'
An hour later, in the Changing Room, Fanny was protesting loudly. 'But it's silly to let yourself get into a state like this. Very silly,' she repeated. 'And what about? A man - one man.'
'But he's the one I want.'
'As though there weren't millions of other men in the world.'
'But I don't want them.'
'How can you know till you've tried?'
'I have tried.'
'But how many?' asked Fanny. 'One? Two?'
'Dozens. But it wasn't any good.'
'Well, you must keep on trying,' said Fanny.
'But meanwhile…'
'Don't think of him.'
'I can't help it.'
'Take soma, then.'
'I do.'
'Well, go on taking it.'
'But in the intervals I still like him. I shall always like him.'
'Well, if that's the case,' said Fanny with decision, 'Why don't you just go and take him? Whether he wants it or no.'
'But he's so strange!'
'All the more reason for being firm.'
'It's all very well to say that.'
'Don't let him go on being so silly. Act!' said Fanny. 'Yes, act at once. Do it now.'
'I daren't,' said Lenina.
'Well, you've only got to take half a gram of soma first. And now I'm going to have my bath.' She marched off towards the bathroom.
The bell rang. The Savage, who was impatiently waiting for Helmholtz to come so that he could tell him how he felt about Lenina, jumped up and ran to the door.
'I guessed it was you, Helmholtz,' he shouted as he opened it.
There in the entrance, in a white artificial cotton sailor suit, and with a round white cap at a most attractive angle on her head, stood Lenina.
'Oh!' said the Savage, as though someone had struck him a heavy blow.
Half a gram had been enough to make Lenina forget her fears.
'Hello, John,' she said, smiling, and walked past him into the room. He closed the door and followed her. Lenina sat down. There was a long silence.
'You don't seem very glad to see me, John,' she said at last.
'Not glad?' cried the Savage with deep feeling. Then he suddenly fell on his knees before her, took her hand and kissed it. 'I love you more than anything else in the world.'
'Then why on earth didn't you say so before?' And suddenly her arms were round his neck. He felt her soft lips against his own.
'You silly boy!' she was saying. 'I wanted you so much. Sweet, sweet - and if you wanted me too, why didn't you?'
In that moment he found himself thinking of the kisses in Three Weeks in a Helicopter that he had found so shameless. Horror, horror, horror… He tried to free himself. Lenina took her arms away and stood up. He thought for a moment that she had understood how he felt. But he soon realized how mistaken he was, for in a moment Lenina had taken off her sailor suit. With nothing on but her shoes and socks and her smart white cap, which she was still wearing, she advanced towards him.
'Darling, darling! If only you'd said so before!' She held out her arms.
But instead of also saying 'Darling!' and holding out his arms, the Savage backed away in terror, waving his hands at her as though he were trying to frighten away some dangerous animal. Four steps back, and he could move no further, his back against the wall.
'Sweet boy!' said Lenina, laying her hands on his shoulders and pressing herself against him. 'Put your arms round me. Kiss me.' She closed her eyes and let her voice sink into a sleepy whisper.
The Savage caught her by the wrists, tore her hands from his shoulders, and pushed her roughly away at arm's length.
'Ow, you're hurting me, you're… oh!' She was suddenly silent. Terror had made her forget the pain. Opening her eyes, she had seen his face - no, not his face, a crazy stranger's, pale, twisted, filled with some mad anger.
She tried to understand what had brought this madness into his face, but failed completely. 'What is the matter, John?' she whispered. He did not answer, but only stared into her face with those mad eyes. The hands that held her wrists were trembling. He breathed deeply and unevenly. His lips curled back from his teeth. 'What is the matter?' she almost screamed.
And as though woken by her cry he caught her by the shoulders and shook her. 'Whore!' he shouted. 'Whore from Hell!'
'Oh, don't, don't,' she begged him in a voice which trembled from the shaking.
'Away with you!' He pushed her away with such force that she fell. 'Go,' he shouted, standing over her threateningly, 'get out of my sight or I'll kill you.'
Lenina raised her arm to cover her face. 'No, please don't, John. Don't hurt me.'
'Hurry up. Quick!'
One arm still raised, and following all his movements with a fearful eye, she struggled to her feet and, still covering her head, she rushed into the bathroom.
Outside, in the other room, the Savage marched up and down in anger. 'Whore,' he repeated to himself. 'Disgusting whore.'
'John,' came a frightened voice from the bathroom, 'do you think I might have my clothes?'
He picked up the pretty white blouse, the attractive sailor trousers.
'Open!' he ordered, kicking the door.
'No, I won't.'
'Then how do you expect me to give them to you?'
'Push them through the little window over the door.'
He did what she suggested, then went on marching up and down. Lenina sat listening to the footsteps in the other room, wondering, as she listened, how long he was likely to go on pacing up and down like that; whether she would have to wait until he left the flat; or if it would be safe, after allowing his madness a reasonable time to die down, to open the bathroom door and try to escape.
At that moment the telephone bell rang in the other room. She heard the voice of the Savage.
'Hullo.'
'Yes.'
'Yes, this is Mr Savage speaking.'
'What? Who's ill? Of course it interests me.'
'But is it serious? Is she really bad? I'll go at once…'
'Not in her rooms any more? Where has she been taken?'
'Three Park Lane - is that it? Three? Thanks.'
Lenina heard the sound of the telephone being put back, then hurrying steps. A door shut loudly. There was silence. Had he really gone?
With great care she opened the door a quarter of an inch; looked through the crack, and, encouraged by the silence, put her head out; finally moved as quietly as she could into the room; stood for a few seconds with strongly beating heart, listening, listening; then rushed to the front door, opened, slipped through, banged it shut, ran. It was not till she was in the lift and actually going down that she began to feel safe.
مشارکت کنندگان در این صفحه
تا کنون فردی در بازسازی این صفحه مشارکت نداشته است.
🖊 شما نیز می‌توانید برای مشارکت در ترجمه‌ی این صفحه یا اصلاح متن انگلیسی، به این لینک مراجعه بفرمایید.