سرفصل های مهم
فصل 13
توضیح مختصر
زمان مطالعه

9 دقیقه

سطح

متوسط
دانلود اپلیکیشن «زیبوک»
این فصل را می‌توانید به بهترین شکل و با امکانات عالی در اپلیکیشن «زیبوک» بخوانید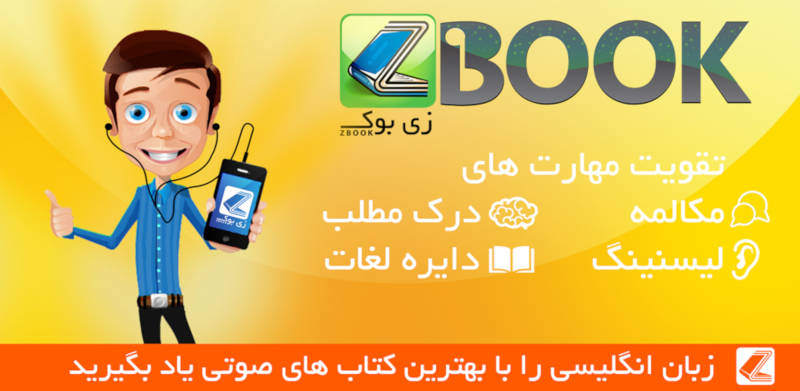 متن انگلیسی فصل
Chapter Thirteen
Death
The Park Lane Hospital for the Dying was a sixty-floor tower of bright yellow. As the Savage stepped out of his taxicopter, a line of brightly coloured funeral helicopters rose from the roof and went off across the Park, westwards, on their way to the Slough Crematorium. At the lift gates an official gave him the information he required, and he dropped down to the seventeenth floor. The ward where Linda was lying was a large room bright with sunshine and yellow paint, and contained 20 beds, all occupied. Linda was dying in company - in company and with all modern conveniences. The air was continuously alive with happy tunes coming from loudspeakers. At the foot of every bed, facing the dying person who occupied it, was a television set. Television was left on like a running water tap from morning till night.
'We try,' said the nurse who met the Savage at the door, 'to create a thoroughly pleasant atmosphere here - something between a first-class hotel and a cinema palace, if you take my meaning.'
'Where is she?' asked the Savage, taking no notice of these polite explanations.
The nurse was offended. 'You are in a hurry,' she said.
'Is there any hope?' he asked.
'You mean, of her not dying?' (He nodded.) 'No, of course there isn't. When somebody's sent here, there's no-' Alarmed by the look of worry on his pale face, she suddenly broke off'. 'Why, whatever is the matter?' she asked. She was not used to this kind of thing in visitors. (Not that there were many visitors anyhow; or any reason why there should be many visitors.) 'You're not feeling ill, are you?'
He shook his head. 'She's my mother,' he said in a low voice.
The nurse gave him a look of horror, then quickly looked away, her face red and burning with discomfort.
'Take me to her,' said the Savage, making an effort to speak in an ordinary tone.
Still very red, she led the way down the room. Linda was lying in the last of the long row of beds. Her eyes were closed. Her pale, swollen face wore a look of stupid happiness.
The nurse walked away. The Savage sat down beside the bed.
'Linda,' he whispered, taking her hand.
At the sound of her name she turned. Her eyes opened. A look came into them as if she recognized him. She pressed his hand, she smiled, her lips moved; then quite suddenly her head fell forward. She was asleep. He sat watching her, remembering with tears in his eyes their life in the Reservation, especially all the stories she had told him about the Other Place, that beautiful, beautiful Other Place, whose memory, as of a heaven of goodness and loveliness, he kept fresh in his mind, unspoilt by contact with the disappointing reality of this real London, these actual civilized men and women.
His thoughts were interrupted by the arrival of a group of noisy child visitors, who had been brought by the Head Nurse to see the dying people as part of their conditioning, to get them used to death and dying people. He sent them away angrily from Linda's bedside, but when he sat down again his feelings and thoughts had changed. Instead of the gentle moments of his childhood, when Linda had been a kind and a loving mother to him, he could now remember only the ugly scenes of their life, with Pope in her bedroom and herself in an ugly sleep after drinking a great deal of mescal.
Linda moved, woke up and smiled, without understanding where she was.
'Pope,' she whispered, and closing her eyes she sank back into the covers.
'But, Linda!' The Savage spoke anxiously. 'Don't you know me?' He pressed her hand again. 'Don't you know me?'
He felt the faint answering pressure of her hand. The tears came into his eyes. He bent over her and kissed her.
Her lips moved. 'Pope,' she whispered again, and it was to him as though dirt had been thrown in his face. Anger suddenly boiled up in him - anger at the destruction of his hopes and ideals twice in so short a time, first by Lenina and now by his mother.
'But I'm John!' he shouted, 'I'm John!' And in his extreme anger and unhappiness he actually caught her by the shoulder and shook her.
Linda's eyes opened again. She saw him, knew him.
'John!' she whispered. But it was as though she had forgotten how to breathe. A look of terror at his anger came into her eyes. Then her mouth fell open. Her breathing stopped. She was dead.
The Savage stared at her for a moment in frozen silence, then fell on his knees beside the bed and, covering his face with his hands, cried as though his heart would break.
The nurse stood in the middle of the ward, not knowing what to do. The child visitors were staring with wide eyes at this unpleasant scene. Should she speak to him? Try to bring him back to some attempt to behave properly? Remind him of where he was, of what harm he might do to these poor children, upsetting all their well-taught death-conditioning with this disgusting behaviour, as though death were something terrible, as though anyone mattered so much as all that.
She stepped forward, she touched him on the shoulder. 'Can't you behave?' she said in a low, angry voice. But, looking round, she saw that several of the children were coming towards the bed. She must do something to turn their attention away from the Savage and his cries.
'Now, who wants a piece of chocolate?' she asked in a loud, cheerful voice.
'Me!' cried the entire Bokanovsky Group with one voice. The Savage and his grief were forgotten.
'Oh, God, God, God…' the Savage kept repeating to himself. In the river of sorrow that filled his mind it was the one word that he was able to say. 'God!' he whispered it out loud. 'God.'
'Whatever is he saying?' said a voice, very near and distinct, through the sugary music which poured from the loudspeakers.
The Savage looked round sharply. Five light brown twins, each with the end of a stick of chocolate in his right hand and their faces dirty with chocolate, were standing in a row, all staring at him.
As he looked at them they all smiled. One of them pointed with his bit of chocolate.
'Is she dead?' he asked.
The Savage stared at them for a moment in silence. Then, in silence he rose to his feet, in silence slowly walked towards the door.
'Is she dead?' repeated the twin, running at his side, wanting to know.
The Savage looked down at him and still without speaking pushed him away. The twin fell on the floor and at once began to cry. The Savage did not even look round.
مشارکت کنندگان در این صفحه
تا کنون فردی در بازسازی این صفحه مشارکت نداشته است.
🖊 شما نیز می‌توانید برای مشارکت در ترجمه‌ی این صفحه یا اصلاح متن انگلیسی، به این لینک مراجعه بفرمایید.