سرفصل های مهم
فصل 03
توضیح مختصر
زمان مطالعه

7 دقیقه

سطح

خیلی سخت
دانلود اپلیکیشن «زیبوک»
این فصل را می‌توانید به بهترین شکل و با امکانات عالی در اپلیکیشن «زیبوک» بخوانید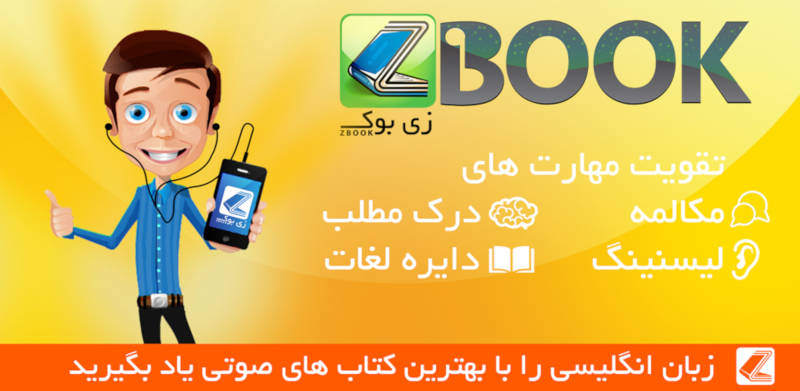 متن انگلیسی فصل
Chapter three
Off Duty
In the four thousand rooms of the Centre, the four thousand electric clocks struck four. From the loudspeakers came the order:
'Main Day-shift off duty. Second Day-shift on duty. Main Day-shift off…'
From her dark underground room Lenina Crowne shot up 17 floors, turned to the right as she stepped out of the lift, walked down a long passage and, opening the door marked GIRLS' DRESSING ROOM, went to a cupboard with her name on it in which her outdoor clothes were hanging. There she took off her working uniform and went along to the bathroom. Streams of hot water were running into or out of a hundred baths. The other girls who had come off duty were talking at the tops of their voices. A loudspeaker was playing a loud and cheerful military march.
After her bath, Lenina went back to her cupboard to change into her outdoor clothes.
'Hullo, Fanny,' she said to the young woman who had the cupboard next to hers.
Fanny worked in the Bottling Room, and her second name was also Crowne. But as the two thousand million people of the world had only ten thousand names between them, this was not surprising.
'Who are you going out with tonight?' asked Fanny.
'Henry Foster.'
'Again?' Disapproval showed on Fanny's face. 'Do you mean to tell me you're still going out with Henry Foster?'
'Well, after all,' Lenina protested, 'it's only about four months since I've been having Henry.'
'Only four months! What a thing to say! And what's more,' Fanny went on, pointing an accusing finger, 'there's been nobody else in all that time, has there?'
Lenina turned red, but she said loudly, 'I don't see why there should have been.'
'Oh, she doesn't see why there should have been,' Fanny repeated, as though to an unseen listener behind Lenina's left shoulder. Then, with a sudden change of tone, 'But seriously,' she said, 'I do think you ought to be careful. It's such bad behaviour to go on and on like this with one man. At forty, or thirty-five, it wouldn't be so bad. But at your age, Lenina! No, it really won't do. And you know how angry any affair makes the DHC if it goes on too long. Four months of Henry Foster, without having another man - well, he'd be very angry if he knew.
'Of course there's no need to give him up,' Fanny went on in a kinder voice. 'Have somebody else from time to time, that's all. He has other girls, doesn't he?'
Lenina admitted it.
'Of course he does. Trust Henry Foster to be the perfect gentleman - always correct. And then there's the Director to think of. You know how he insists on correct behaviour.'
Lenina nodded. 'He touched me on the bottom this afternoon.'
'There, you see!' said Fanny. 'That is an example of correct manners. A model of strictly conventional behaviour.'
'And to tell the truth,' said Lenina, 'I'm beginning to get just a bit tired of nothing but Henry every day.' She pulled on her underwear. 'Do you know Bernard Marx?' she asked, trying not to show too much interest by her tone of voice.
Fanny looked surprised and a little alarmed. 'Bernard Marx of the Psychology Department? You don't mean to say…?'
'Why not? Bernard's an Alpha-Plus. Besides, he asked me to go to one of the Savage Reservations with him. I've always wanted to see a Savage Reservation.'
'But his reputation?'
'What do I care about his reputation?'
'They say he doesn't like any of the State sports.'
'They say, they say,' laughed Lenina.
'And then he spends most of his time by himself - alone.' There was horror in Fanny's voice.
'Well, he won't be alone when he's with me. And anyhow, why do people behave so badly to him? I think he's rather sweet.' She smiled to herself; how shy he had been! Frightened almost - as though she had been a World Controller and he a Gamma-Minus machine minder.
'But he's so ugly,' said Fanny.
'But I rather like his looks.'
'And then he's so small.' Smallness was so horribly and so definitely low-grade.
'I think that's rather sweet,' said Lenina. 'One feels one would like to have him as a pet. You know. Like a cat.'
Fanny was shocked. 'They say somebody made a mistake when he was still in the bottle - thought he was a Gamma and began treatment to slow down development before the mistake was discovered. That's why he's so short.'
'What nonsense!' Lenina was very angry.
Back to back, Fanny and Lenina continued their changing in silence.
'There, I'm ready,' said Lenina after a while. Fanny remained silent, with her head turned away. 'Let's make peace, Fanny darling. Do I look all right?' Her jacket was made of bottle-green cloth with green artificial fur at the wrists and collar. A smart green and white cap shaded her eyes. She had on a pair of green shorts, with long white socks turned down below the knee. Her shoes were bright green and highly polished. Round her waist she wore a green belt of artificial leather, filled with the official supply of contraceptives.
'Perfect!' cried Fanny with a smile. She could never resist Lenina's friendliness for long. 'And what a perfectly sweet Malthusian belt. I simply must get one like it.'
And all this time, the shelves of bottles were moving forward with the faint humming of machinery, slowly, steadily, 33 centimetres an hour, in the faint light of countless red lamps.
مشارکت کنندگان در این صفحه
تا کنون فردی در بازسازی این صفحه مشارکت نداشته است.
🖊 شما نیز می‌توانید برای مشارکت در ترجمه‌ی این صفحه یا اصلاح متن انگلیسی، به این لینک مراجعه بفرمایید.