سرفصل های مهم
فصل 09
توضیح مختصر
زمان مطالعه

10 دقیقه

سطح

سخت
دانلود اپلیکیشن «زیبوک»
این فصل را می‌توانید به بهترین شکل و با امکانات عالی در اپلیکیشن «زیبوک» بخوانید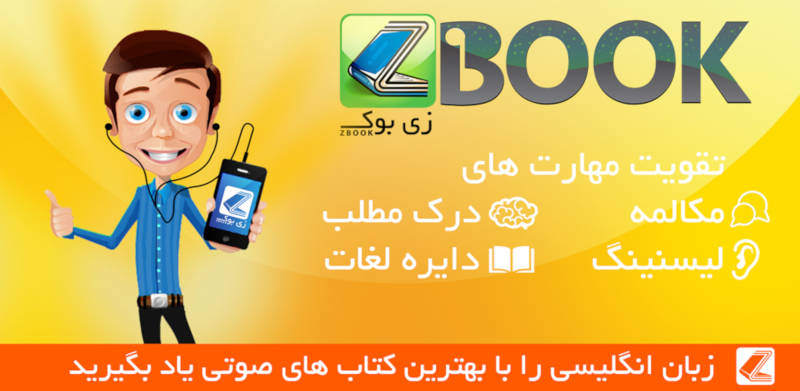 متن انگلیسی فصل
Chapter nine
My Father!
The hands of all the four thousand electric clocks in the Bloomsbury Centre's four thousand rooms marked twenty-seven minutes past two. The Centre was full of activity. Everyone was busy, everything went on in an orderly manner. The moving rows of bottles, each with its developing embryo, followed one another slowly but surely through all the stages of treatment and out into the Unbottling Room, where the newly-unbottled babies gave their first cry of horror and shock.
The sound of well-oiled machinery rose softly from below, the lifts rushed up and down. On all the 11 floors of the Nurseries it was feeding time. From 1,800 bottles 1,800 carefully labelled infants were sucking down their bottles of artificial milk.
Above them, in ten floors of Sleeping Rooms, the little boys and girls who were still young enough to need an afternoon sleep were as busy as anyone else, although they did not know it, listening to the lessons in their sleep-teaching programme. Above these again were the Play Rooms where, the weather having turned to rain, 900 older children were amusing themselves with bricks, sand and clay.
The girls sang happily at their test tubes, Heads of departments whistled as they worked, and from the Unbottling Room came the sound of jokes and laughter. But the Director's face, as he entered the Fertilizing Room with Henry Foster, was severe.
'A public example,' he was saying. 'In this room, because it contains more high-class workers than any other in the Centre. I have told him to come here at half past two. Ah! Here he comes.'
Bernard had entered and was approaching between the rows of tables with a manner which only just hid the fear that he felt. The voice in which he said, 'Good morning, Director,' was much too loud. When he tried to correct his mistake and went on to say, 'You asked me to come and speak to you here,' it was far too soft, a silly little whisper.
'Yes, Mr Marx,' said the Director coldly. 'I did ask you to come to me here. You returned from your holiday last night, I understand.'
'Yes,' Bernard answered.
'Yes,' repeated the Director. Then, suddenly raising his voice, 'Ladies and gentlemen,' he cried, 'ladies and gentlemen.'
The girls stopped singing and raised their heads from the rows of test tubes. There was a deep silence. Everyone looked round.
'Ladies and gentlemen,' the Director cried once more, 'excuse me for interrupting your labours. A painful duty forces me to do so. The security of Society is in danger. Yes, in danger, ladies and gentlemen. This man -' He pointed an accusing finger at Bernard. 'This man who stands before you here, this Alpha-Plus to whom so much has been given and from whom, therefore, so much must be expected, has failed to honour the trust which had been placed in him. By his sinful views on sport and soma, by his shameful avoidance of convention in his s@x life, by his refusal to obey the teachings of Our Ford and behave out of office hours 'like a baby in a bottle,' (here the Director made the sign of the T) 'he has proved himself an enemy of Society, a danger, ladies and gentlemen, to all Law and Order, a man sworn to destroy Civilization itself. For this reason I propose to dismiss him from the post he has held in this Centre. I propose immediately to apply for him to be removed to a Sub-Centre of the lowest order and, so that his punishment may be in the best interests of Society, as far as possible from any important Centre of population. In Iceland he will have small opportunity to lead others into crime by his unfordly example.' The Director paused. Then, folding his arms, he turned gravely to Bernard. 'Marx,' he said, 'can you give any reason why the judgment passed on you should not now be carried out?'
'Yes, I can,' said Bernard in a very loud voice.
Somewhat surprised, 'Then show it,' said the Director, 'Certainly. But it's in the passage. One moment.' Bernard hurried to the door and threw it open. 'Come in,' he commanded, and the reason came in and showed itself.
There was a cry of horror and shock. A young girl screamed. Standing on a chair to get a better view, someone upset two test tubes and their contents. Fat, loose in figure, a strange and frightening image of middle age among those firm, youthful bodies, those smooth, healthy faces, Linda came into the room, smiling a smile which twisted her features and showed her black, broken teeth. Bernard walked beside her.
'There he is,' he said, pointing to the Director.
'Did you think I didn't recognize him?' Linda asked angrily. Then, turning to the Director, 'Of course I knew you, Tomakin. I should have known you anywhere, among a thousand. But perhaps you've forgotten. Don't you remember, Tomakin? Your Linda.' She stood looking at him, her head on one side, but with a smile that began to disappear as she saw the look of horror on the Director's face. 'Don't you remember, Tomakin?' she repeated in a voice that trembled. Her eyes were anxious, alarmed. The discoloured face took on an expression of extreme grief. 'Tomakin!' She held out her arms. Someone began to laugh. 'What's the meaning,' began the Director, 'of this criminal-'
'Tomakin!' She ran forward, threw her arms round his neck, hid her face on his chest.
A great shout of laughter went up.
'Is this criminal attempt at a practical joke?' the Director shouted.
Red in the face, he tried to pull himself away from her arms. She held on to him desperately. 'But I'm Linda, I'm Linda.' The laughter drowned her voice. 'You made me have a baby,' she screamed above the noise. There was an immediate and awful silence. Everyone stood there uncomfortably, not knowing where to look. The Director went suddenly pale, stopped struggling and stood, his hands on her wrists, staring down at her in horror. 'Yes, a baby - and I was its mother.' She broke away from him, ashamed, ashamed, and covered her face with her hands, crying. 'It wasn't my fault, Tomakin. Because I always followed the instructions, didn't I? Didn't I? Always… I don't know how. If you knew how awful, Tomakin… But he was a comfort to me, all the same.' Turning towards the door, 'John!' she called. 'John!'
He came in at once, paused for a moment just inside the door, looked round, then moved quickly across the room, fell on his knees in front of the Director, and said in a clear voice, 'My father!'
The word (for father, unlike the really shameful word mother, was sometimes heard in slightly shocking jokes) put an end to the silence that had greeted his entrance. Laughter broke, burst after burst, as though it would never stop. My father - and it was the Director! My father! Oh Ford, oh Ford! That was really too funny! The shouts of laughter broke out again, tears streamed down the faces of those looking on. Six more test tubes were upset. My father!
Pale, wild-eyed, the Director stared about him, ashamed, helpless.
'My father!' The laughter, which had shown signs of dying away, broke out again more loudly than ever. He put his hands over his ears and rushed out of the room.
مشارکت کنندگان در این صفحه
تا کنون فردی در بازسازی این صفحه مشارکت نداشته است.
🖊 شما نیز می‌توانید برای مشارکت در ترجمه‌ی این صفحه یا اصلاح متن انگلیسی، به این لینک مراجعه بفرمایید.