سرفصل های مهم
فصل 12
توضیح مختصر
زمان مطالعه

8 دقیقه

سطح

ساده
دانلود اپلیکیشن «زیبوک»
این فصل را می‌توانید به بهترین شکل و با امکانات عالی در اپلیکیشن «زیبوک» بخوانید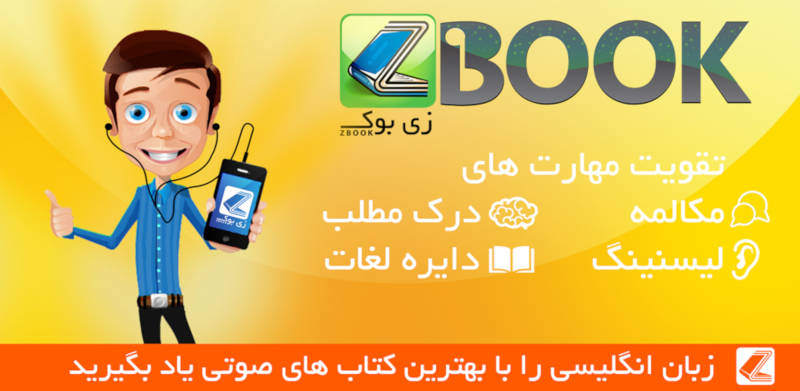 متن انگلیسی فصل
CHAPTER TWELVE
A voice in the ear
It was almost six o'clock when Hiro left the cinema. There were dark clouds in the sky and all around the square the lights from advertisements shone as brightly as if it were night. For a moment Hiro thought he could be back in Tokyo. It made him feel terribly homesick. But he wasn't at home. A sign above the cinema read: 'Alexanderplatz'. He looked at the map in his guidebook to see where he was.
Alexanderplatz wasn't difficult to find on the map. He saw he wasn't very far from his hotel - only seven or eight stops on the U-Bahn. Without thinking, Hiro walked towards the U-Bahn entrance. He didn't have much idea what he was going to do when he got back to his hotel room. He supposed he was just going to lie on the bed and read or watch TV until he was able to sleep. Then he would leave Berlin the following morning. His trip seemed a failure, but he'd had enough. He felt frightened and tired and cold. Hadn't he done all he could? He'd been brave and put himself in danger - his grandfather couldn't be disappointed with him. Why shouldn't Hiro just quietly leave Berlin now and go somewhere else?
Alexanderplatz station was big and busy. There seemed to be several lines, both overground and underground - he checked the map again and chose U-Bahn 2. He would have to change trains once.
He didn't have to wait long for a train. He climbed in and sat in the corner. The train was very full. Looking up and down he watched all the different men and women, old and young, rich and poor. Some were clearly on their way home from work, others were just starting out for the evening. He watched a couple of his age, talking closely together and sharing a quick kiss. How wonderful, he thought. How lovely it must be to have so few cares in the world. The stations hurried by one after another. Dreamily, Hiro watched the lively city passing before his eyes.
It was only when they pulled into Potsdamer Platz that Hiro realised he'd missed his station. Looking at the map on the inside of the train he saw that he had forgotten to get out earlier and change to U-Bahn 6. With a shake of his head, he jumped up and went to the door.
Just before stepping out of the train, he stopped. 'Why shouldn't I just continue the journey?' he thought. 'I could go on to the end of the line and get the train back. It would at least kill some time.'
With a smile he went back to his seat. The woman sitting in the next seat seemed surprised. The train pulled out. Hiro looked at his watch: 6.35. He tried to relax.
Five minutes later he knew it was impossible. He couldn't sit still. He couldn't simply go back to his hotel and pretend he knew nothing of the Shark's plans. A voice was whispering in his ear. The voice had started the moment Hiro had decided to go back to his hotel room. 'Coward!' it was saying. 'You're not brave at all. You're being a coward!'
With each station that passed the feeling grew worse. He looked at his watch again. It was 6.45 now. It hit him then - in about an hour's time it was quite possible that a murder would take place! Hiro began to feel very sick. He was the only person who knew about the Shark's plans. He was the only person who might stop them. He had to go back. He had to do something. When the train pulled into the next station, Hiro was already waiting at the door to go back.
---
It was 7.15 when Hiro reached Unter den Linden. While Hiro had been down in the underground it had started to rain outside. Cars drove past down the wide street, their wheels throwing up showers of water. Hiro buttoned up his jacket and set off for the Hotel Adlon. Beyond he could see the Brandenburg Gate. Now it was evening, the columns were lit with a strange golden light; the whole place looked very foreign and frightening.
When he arrived at the entrance of the Hotel Adlon, Hiro was nervous. A doorman stood outside the big revolving door. He was just moving forward with an umbrella to welcome someone arriving in a large silver Mercedes. The woman who climbed out of the back of the Mercedes was beautiful and dressed in very expensive clothes. Hiro stood to the side as she walked past him and into the hotel. As the revolving door turned around and around he could see bright lights and a shiny floor inside the hotel. It was so grand - Hiro had never been in a hotel like it before. He took a deep breath and went through the revolving door himself.
Over to one side there were several beautiful brown leather sofas and armchairs. A well-dressed young man was working at a laptop in one of the armchairs. On a sofa an older couple in evening clothes were chatting.
Hiro went over to the reception desk. The receptionist, a smartly-dressed young man with glasses, looked very surprised when he saw Hiro. He spoke to him in German.
Hiro cleared his throat. 'Do you speak English, please?'
The receptionist looked very doubtful about Hiro. Hiro knew what the man must think of him. Hiro was a poorly-dressed student standing at the desk of a five-star hotel. 'Of course,' the receptionist answered in perfect English. 'How may I help you?'
Hiro tried to speak in a strong voice. 'I'd like to see the manager, please.'
The receptionist gave a small nod. 'The manager is expecting you, of course… ?'
'No,' Hiro said.
The receptionist smiled weakly. 'Then I'm afraid I must ask you to arrange a meeting by telephone or email. I'm sure the manager will be very happy to see you then.'
Hiro tried to keep calm. His heart was beating hard. 'It's extremely important,' he said. 'I really must see the manager now.'
The receptionist smiled again and pressed a button at the side of the desk.
Hiro felt the bright lights burning down on his head. He was hot and exhausted. 'Please listen to me,' he said hopelessly. 'This really is an emergency!'
The receptionist continued to smile. Out of the corner of his eye, Hiro saw a man in uniform coming over.
'You must listen to me,' Hiro said, almost crying. 'There's going to be a murder here this evening! Please, you must believe me! Someone is planning to kill one of your guests!'
مشارکت کنندگان در این صفحه
تا کنون فردی در بازسازی این صفحه مشارکت نداشته است.
🖊 شما نیز می‌توانید برای مشارکت در ترجمه‌ی این صفحه یا اصلاح متن انگلیسی، به این لینک مراجعه بفرمایید.