سرفصل های مهم
فصل 06
توضیح مختصر
زمان مطالعه

8 دقیقه

سطح

ساده
دانلود اپلیکیشن «زیبوک»
این فصل را می‌توانید به بهترین شکل و با امکانات عالی در اپلیکیشن «زیبوک» بخوانید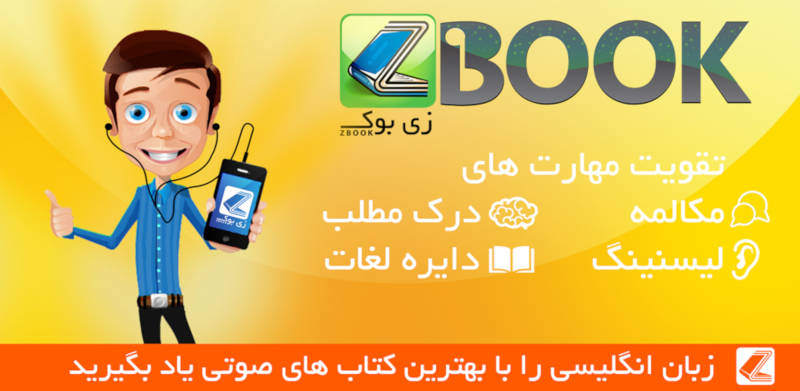 متن انگلیسی فصل
CHAPTER SIX
A visit to the police station
Half an hour later, Hiro was outside the police station at Hallesches Tor. Looking up at the building he felt his new confidence suddenly leave him. It was a huge grey place with very few windows and, standing there, Hiro began to feel nervous. He thought about the lie he had told Herr Albert - that his camera had been stolen and he wanted to report it. How he wished that was true. How he wished that he had never met the Shark and that all he had to worry about was a missing camera. Suddenly it seemed like a big mistake to come to the police. He wasn't even certain any more that the Shark had tried to kill him.
From the start it didn't go well. The first police officer he spoke to could understand very little English, and immediately called for someone else. Hiro waited nervously for half an hour in the crowded waiting room, watching people come and go.
At last, a woman police officer in a bright green and white uniform appeared. She introduced herself as Petra Muller, and led Hiro off to a small glass-walled office at the back of the police station.
Hiro began badly. 'I think an old man tried to kill me,' he said. At that, the police officer raised her eyebrows. 'I read some messages on this man's phone. I think he's going to murder someone tonight in the Hotel Adlon,' Hiro continued. And then he tried to push me off the platform in front of a train.' The words came falling out of Hiro's mouth. Within half a minute, he was in a terrible mess.
'All right,' the police officer said quietly. 'Perhaps we should take this a bit more slowly.' Hiro had to repeat himself while the police officer took several pages of notes. Then she finally stood up and told Hiro she was going to get someone else.
It was half an hour before she reappeared, this time with an older man, who was fat and smelt strongly of cigarettes. He wasn't wearing a uniform and Hiro decided he must be a detective. The detective didn't introduce himself. He sat on the table and crossed his arms.
'So, you're the Japanese boy who thinks an old man has tried to kill him. Is that correct?' the detective started.
Hiro didn't know how to answer.
'Is that correct?' the detective repeated.
'Yes, that's right,' Hiro said at last.
'And why do you believe this old man wished to murder you?' the detective asked.
Hiro felt more nervous all the time. 'I explained to your colleague that-'
'I don't wish to know what you explained to my colleague. I want you to tell me!' the detective said angrily. Hiro looked up at the detective. He seemed to be in a very bad mood - as if he would start shouting at any moment.
'By accident I read some messages on the old man's phone,' Hiro said quietly. 'We were on the train and I picked up his phone by mistake.'
'Yes, yes, I know all that,' the detective said impatiently. 'What I want to know is why you believe an old man would wish to kill you for that!'
Hiro smelt cigarettes on the detective's breath again. 'I think the messages I read on the old man's phone were very important,' Hiro said quietly. 'One message said he had an assignment at the Hotel Adlon.'
The detective's eyes lit up. 'Ah, an assignment! He smiled at the woman police officer. 'I'm sorry. Go on.'
Hiro felt hot. 'And the other message said he was going to collect half his fee and some equipment today at-'
'Equipment, eh!' the detective broke in. 'And what do you think is meant by that?'
'I'm not sure,' Hiro said nervously. 'I thought…' Hiro came to a stop.
'Well?' the detective said.
'I'm not sure,' Hiro answered. 'I thought it might be a gun,' he said at last, dropping his head.
There was silence. Hiro could feel the detective's eyes on him. Finally, the man got up from the table and began to walk round the room. 'OK, let's leave all that for the moment. Now, you say he tried to kill you. How exactly did he do that?'
'We were on the platform at the main station,' Hiro explained. 'He was standing behind me. I think he was going to push me.'
'You think he was going to push you.' The detective said the words slowly.
'Yes, and he got hold of my arm,' Hiro went on.
'And he got hold of your arm,' the detective repeated after him.
There was silence. Hiro felt his face going red. Now that he'd said out loud what he believed, it suddenly seemed very stupid. He saw the detective watching him. The man just gave a tired nod. Then he spoke.
'I guess you like spy films, yes? James Bond, Jason Bourne, this sort of rubbish?'
Hiro didn't look up.
'You know, I suppose, that it's a very serious business to waste police time,' the detective went on.
'Yes, I do,' Hiro answered.
'And you can imagine how busy we are,' the detective said.
Hiro nodded. There was silence again.
The detective went on at last. 'What are you doing here in Berlin alone?'
'I'm on an InterRail trip,' Hiro replied.
'I know. But why are you by yourself? Where are your friends?' the detective asked.
'I… I was going to have a holiday with my girlfriend, but… we've just broken up,' Hiro said quietly.
'Ah! So now we have it. A broken heart!' The detective shook his head and walked over to the door. 'Look, my friend,' he said, 'Nobody is trying to kill you, and there aren't going to be any murders in the Hotel Adlon tonight. You're living in a dream. You see one thing and you imagine another. It's all in your mind. Now, return to your hotel, pack your bags and get a train back to England as fast as you can. Buy your girlfriend some flowers, that's my advice.'
With that, he hurried out of the door, calling some orders in German to the woman police officer as he left the room.
Hiro looked down at the floor. He had never before felt so small.
مشارکت کنندگان در این صفحه
تا کنون فردی در بازسازی این صفحه مشارکت نداشته است.
🖊 شما نیز می‌توانید برای مشارکت در ترجمه‌ی این صفحه یا اصلاح متن انگلیسی، به این لینک مراجعه بفرمایید.