سرفصل های مهم
فصل 13
توضیح مختصر
زمان مطالعه

8 دقیقه

سطح

ساده
دانلود اپلیکیشن «زیبوک»
این فصل را می‌توانید به بهترین شکل و با امکانات عالی در اپلیکیشن «زیبوک» بخوانید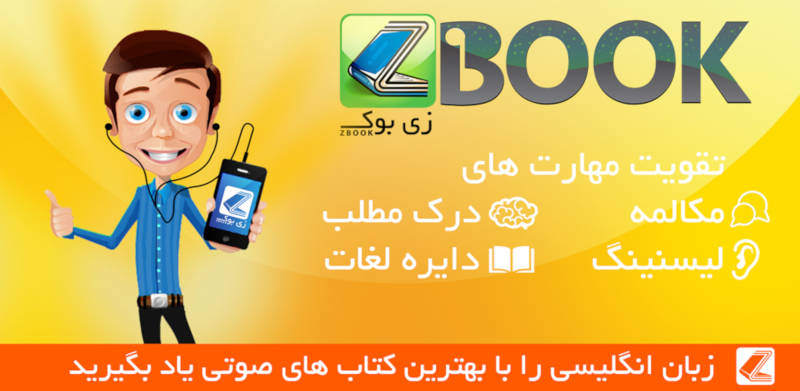 متن انگلیسی فصل
CHAPTER THIRTEEN
Last hope!
Five minutes later Hiro was sitting at a table in a small office at the back of the hotel. The man in uniform was standing at the door. His arms were crossed and he looked angry. Hiro felt almost like a prisoner in a cell. He supposed the man at the door imagined he might try to run out of the room. Perhaps he thought he would behave badly and embarrass the guests. Hiro guessed that was the only reason he was not out on the street.
After a couple of minutes, another man appeared in the doorway. He was very smartly dressed, like the receptionist, and also wore glasses, but his hair was going grey at the sides. With a nod, he came round the table and sat opposite Hiro.
'Good evening,' he said. He didn't offer to shake hands. 'My name is Herr Fischer. I'm the duty manager here tonight. Could you tell me your name, please?'
'Adachi,' Hiro answered, politely dropping his head. 'Hiro Adachi.'
'From Japan?' the duty manager asked.
'Yes, I'm a student on a Study Year Abroad programme in England,' Hiro went on. 'I'm here in Berlin on holiday.'
'Excellent.' Fischer put his hands together very calmly on the table. 'Now, please could you explain what you told the receptionist? I understand you told him…' The man paused. 'You told him something unpleasant would happen in the hotel tonight.'
Hiro knew he had to remain calm. If he seemed in any way crazy now, everything would be lost. 'Yes,' Hiro said. 'I'd better tell you immediately. I went to the police this morning, but they didn't believe me. But what I told them is completely true. Honestly!'
'I see…' Fischer gave another patient nod.
'You see I discovered someone is planning a murder here in Room 319 this evening - it could be any time after eight o'clock. That's why it's an emergency.'
'Yes, I completely understand. But perhaps you'd better start from the beginning?' Fischer gave a weak smile.
Hiro nodded. 'Of course.' He began his story. He tried to tell it slowly and calmly, but from time to time it became impossible. When he described how the Shark had tried to kill him, then how Meier had kidnapped him and taken him to the 'safe house', it was really too horrible. But eventually Hiro came to the end, and looked up at Fischer helplessly. This man was his last hope!
Fischer watched Hiro for a moment or two, then nodded. 'Well, that's quite a story, Mr Adachi, quite a story indeed. Right, let's see if we can sort this out.' He paused and looked at Hiro seriously. 'What was the name of the old man on the train?
'Erik Bjornson, I think,' Hiro said.
'Very good.' Fischer gave another nod. Immediately he reached across to the phone and pressed one of the buttons. A quick conversation in German followed. Hiro understood nothing except the name Erik Bjornson. At last the conversation came to an end. Fischer put down the phone, then calmly put his hands together as before.
'Well, good news, Mr Adachi. First of all, I'm happy to tell you that there's no one by the name of Erik Bjornson staying in the hotel - not in Room 319, nor in any other. And the guest in Room 319 is someone called Schmidt. Mr Schmidt is a regular customer, I'm told. Does this information make you feel any less worried?'
Hiro remained silent. Being Japanese, he always felt it was polite to agree. But this time he simply couldn't do it. He moved uncomfortably in his seat.
'You still don't look happy, Mr Adachi,' Fischer continued.
Hiro didn't know what to say. He searched for words. 'But the Shark may be using another name,' he said at last. 'He may not even be staying at the hotel. Don't you see, he could walk in at any time?' Hiro began to feel helpless again. Surely Fischer could understand what he was saying? Why did everyone think he was just a crazy student from Japan?
Fischer looked at Hiro a little impatiently. 'I'm sorry, Mr Adachi, but I think we've done as much as possible. For anything further, I really think you must return to the police.'
'But in half an hour it'll be eight o'clock!' Hiro cried.
'Then perhaps you shouldn't waste any more time discussing it with me,' Fischer replied sharply.
Hiro didn't know what to do. His last chance was running away like sand through his fingers.
'I must ask you to leave now, Mr Adachi. We've done all we can,' Fischer said. He got to his feet. 'I'd like to thank you for your trouble. My colleague will show you out of the hotel. Hans!' Fischer said a few words in German to the man in uniform at the door. Hiro had forgotten the man was there.
Hiro knew it was useless to say any more.
The man in uniform moved forward. 'Please follow me,' he said.
Hiro didn't argue. He followed the man through the corridors with his head down. He felt terribly tired.
They came out into the reception area. The bright lights hurt Hiro's eyes. The man led the way across towards the revolving door. Hiro's mind was completely empty; he had given all he could.
The man stopped at the door. 'Sayonara,' he said in Japanese, with an unpleasant smile.
Hiro gave a shake of his head, but was too tired to say goodbye himself. He looked up at the door. It was already turning: an old man was just coming in, pulling a small case on wheels behind him. From his hat and clothes Hiro guessed the man must be a priest. Hiro stepped into the doorway and began moving through. At that moment the priest's eyes met Hiro's. They stared at him for one second only, then looked away, but there was something about the stare that Hiro recognised.
The next moment, as he stood on the pavement outside, Hiro realised who had just entered the hotel. It was the Shark.
مشارکت کنندگان در این صفحه
تا کنون فردی در بازسازی این صفحه مشارکت نداشته است.
🖊 شما نیز می‌توانید برای مشارکت در ترجمه‌ی این صفحه یا اصلاح متن انگلیسی، به این لینک مراجعه بفرمایید.