سرفصل های مهم
فصل 02
توضیح مختصر
زمان مطالعه

9 دقیقه

سطح

خیلی سخت
دانلود اپلیکیشن «زیبوک»
این فصل را می‌توانید به بهترین شکل و با امکانات عالی در اپلیکیشن «زیبوک» بخوانید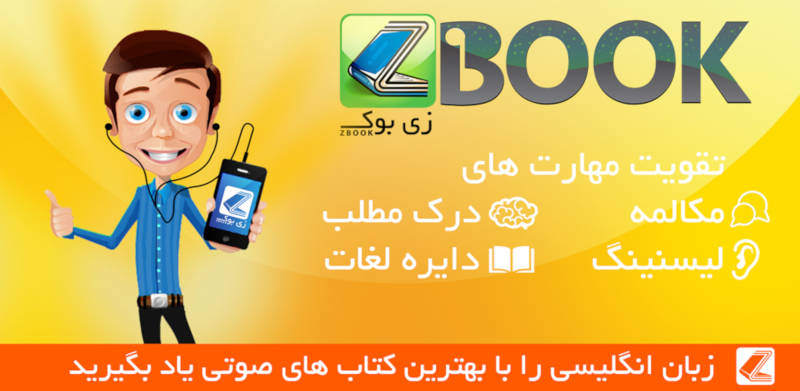 متن انگلیسی فصل
Chapter two
A Visit to Count Vlad
The journey across Europe was long and tiring. Ernest slept most of the day, waking at night to study the night life through the carriage window or read his favourite writer, Edgar Allan Poe, while Alfred read endless books about famous people in Transylvanian history. By the time they reached Vienna he knew all there was to know about every Dracula back to the 16th century.
As the train made its way deeper into Dracula's country, Alfred was just finishing the fifth and last volume of Complete History of Transylvania.
"Fascinating! It was partly thanks to him that the Turks didn't conquer the rest of Europe. They say he was a fearless officer, loved by his men."
"Who on earth are you talking about, dear fellow? I wish you wouldn't always expect me to read your mind."
"The first Dracula. Prince Vlad Dracula. A great chap. He had one little weakness, though. He enjoyed torturing his prisoners by pushing sharp pieces of wood through their stomach or tearing their body apart."
"Charming fellow! It doesn't say anything about him drinking their blood too, does it?"
"It seems that only the present Count enjoys, or should I say, enjoyed, human blood. Hard to believe really. Seemed pretty harmless to me."
"It was those teeth of his. Not exactly what one would like one's dear old granny to have!"
"Ernest, for goodness' sake, how can humans suck blood?"
"Just like vampire bats do, dear boy. Through holes in their teeth."
"There's no such thing as a vampire human… is there?"
"That's what we're here to find out, dear boy, isn't it?"
"Sometimes you can be quite absurd. Now, let me ask this kind old gentleman when we are expected to arrive in Vilcea."
An old one-eyed man looked out of the window and pointed to the sky. He looked at him out of the corner of his good eye and asked him, "Where are you going, stranger?"
"Castle Dracula. To help the Count with a spot of trouble. It's a bit hush- hush, you know."
At the name Dracula the old man turned away from Alfred in horror.
"Funny chap. He doesn't seem to like foreigners."
Four hours later, just as the moon was appearing above the top of the mountain, the train pulled into Vilcea station. Alfred and Ernest, along with one other passenger, got off and walked to the entrance to find Dracula's servant, who was supposed to meet them there.
"I hope he got our message. I don't fancy staying here the night."
Hardly had Alfred spoken than a crooked old man appeared from the shadows. His name was Gregory and he wore a black overcoat, black gloves and a black top hat. He spoke so quietly that Alfred had to bend over to hear him.
"Aleferd Shackwill Gons and Lourd Ernist, I suppose."
"Just call me Alfred. I think it would be easier. It was very good of…"
"Follow."
Alfred and Ernest followed the old man to where a black carriage and two black horses were waiting outside. As soon as they had got in, the driver set off on the last part of their journey to Dracula Castle.
Alfred was woken up by the sound of horses' hooves on wood. The carriage had stopped on the bridge over the water surrounding Dracula Castle. Then, they passed under the thick stone walls. By the dim light of the carriage, Ernest caught a glimpse of the enormous old door.
"Did you see that, Alfred? A bat."
"You've got bats on the brain, dear boy."
"No, really, carved on the door. I'm sure it was a vampire bat!"
When they entered the main building of the castle, the two servants were standing in deadly silence, ready to receive them. They too were in black, and their unsmiling faces looked like carved stone. Rodolfo, the Count's butler, was a giant of a man, and had a large head with deep hollow eyes. Mania, the cook, was about half his size and even older than Gregory, with a shrunken head covered in thin white hair.
As Mania took them up to their room, the sound of their feet echoed through the empty castle. She said nothing, just grunted and puffed as she slowly climbed the spiral stone steps. Finally alone, Alfred threw himself on the big four-poster bed and felt the soft velvet covers.
"I don't know about you, old boy, but I've been looking forward to this moment for weeks."
Ernest was wide awake and examining the room with his candle.
"The silence is quite scary, isn't it? This place must be full of ghosts."
"You can't scare me, old boy. I'm so tired, I'd even share my bed with a ghost."
Just as he said that he heard a tap which made him sit up with a start.
Old Gregory half-opened the door and held out a letter. "Mr Aleferd Shackwill, a letter from my master."
"That's funny. I thought the Count was dead."
"I expect he wrote it before he died."
Just as Gregory had left, Ernest let out a cry from the other end of the bedroom.
"You know, I think you've been given the Count's bedroom."
Ernest shone his candle on the portrait of the Count on the wall. The teeth were not visible, only the dark bloodshot eyes. Alfred looked at the pillow where the Count's head once lay.
"Do you mean to say that the Count died… here?"
"Most likely, old sport. You wouldn't like to change beds, would you?"
Alfred broke open the wax seal and began to read.
"Dear Alfred, I feel my life leaving me. We may not meet in this world. Whatever happens, come and see me when you arrive. I will be waiting with a warm heart. I have committed a crime, but not the crime of which I am un used. The time has come for my shame and that of others to be shown to the world. Don't leave a stone unturned and remember, "you can lead a horse to water but you cannot make him drink". Beware of the vampire bat and the Lover.
I cannot go on. My mind and soul are preparing to leave for a better world. I leave the name of Dracula in your hands. I trust him, as an Englishman and a gentleman, you will tell the truth and nothing but the truth.
Your honourable servant, Count Dracula."
Alfred looked up at the Count's portrait, and for a moment In- thought he saw the mouth move.
"That portrait is almost alive. I'd swear I saw his face move just now."
"Funny you should say that, old boy. The canvas seems a bit wet."
Ernest rubbed the canvas with a finger.
"Looks awfully like blood."
"Blood! Can't be. Probably just paint. This damp climate!"
"Unlikely."
Ernest smelt the substance on his finger, but said nothing.
"Now, what do you think the Count meant when he said, 'Come and visit me when you arrive.' After all, he knew he was dying."
"He probably meant visit him in his grave."
"You mean dig up his coffin won't be too difficult. They only buried him a few days ago."
"Do you realize what you're saying?"
"Absolutely, dear boy. It might be more fun than sleeping in those coffins they call beds."
"Oh, all right. When shall we do it, then?"
"I know you're dying to get down to work, but I'm quite tired. How about tomorrow night? We can talk to the servants and find out more about the Count."
"Good idea."
Alfred yawned and started unbuttoning his shirt.
"By the way, did you mean it when you said you'd like to have the Count's bed?"
"Yes, dear boy, but I'd hate to spoil your fun."
"No, no, really, Ernest old chap, I insist."
"Are you absolutely sure?"
"Quite, dear boy, quite."
مشارکت کنندگان در این صفحه
تا کنون فردی در بازسازی این صفحه مشارکت نداشته است.
🖊 شما نیز می‌توانید برای مشارکت در ترجمه‌ی این صفحه یا اصلاح متن انگلیسی، به این لینک مراجعه بفرمایید.