سرفصل های مهم
فصل 03
توضیح مختصر
زمان مطالعه

28 دقیقه

سطح

خیلی سخت
دانلود اپلیکیشن «زیبوک»
این فصل را می‌توانید به بهترین شکل و با امکانات عالی در اپلیکیشن «زیبوک» بخوانید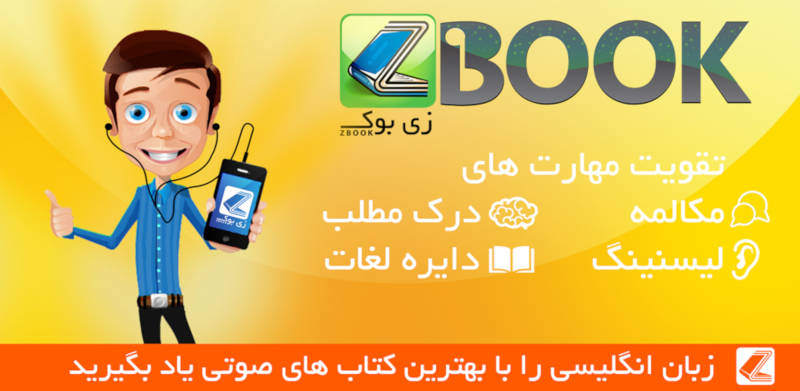 متن انگلیسی فصل
CHAPTER THREE
Leonardo's paintings
Leonardo was able to work as an independent painter in Florence from at least 1472, but he also continued to paint for Verrocchio and he was still living in Verrocchio's house in 1476. Two years later, Leonardo was asked to paint a religious picture for the Palazzo della Signoria in Florence. We do not know why, but it is believed that he did not complete this painting, although he was given some money for it. All through his life, Leonardo failed to finish paintings.
Leonardo never wanted just to copy what had been done in the past. For example, he tried new methods and new ways of using paint in his paintings. It was traditional in Italy to make paints with egg - this is called tempera in Italian. These paints dried very quickly, which meant that you could not make changes easily. But Leonardo, like other Italian artists, was interested in learning how to make paint with oil instead of egg. This method had been invented by artists in Northern Europe and was coming into fashion in Italy in the 1470s. It made paintings much brighter because of the way light and colour shone through the oil. Painters could build very thin coats of one or more colours to add to the effects. The oil paint also dried more slowly, which meant that you could spend a longer time working on getting a painting as you wanted it. In his portrait of Ginevra de' Benci, Leonardo used a mix of oil and egg, so he was learning how to use this new way of painting.
This picture, like all Leonardo's paintings that can be moved, was painted onto a wooden board. But the last paintings in this chapter - The Last Supper and The Battle of Anghiari - were painted onto walls. Artists used a different method for this kind of painting. It was important that the paint stuck to the wall, almost becoming part of the wall - this is called fresco in Italian. So you had to paint while the surface of the wall was slightly wet and this meant that you painted the picture a little at a time, day by day. But when the surface was dry, some artists then painted on top of what they had already painted, adding details or changing things.
Leonardo was one of these painters. But this paint did not stick to the wall in the same way as the paint on a wet surface, so these additions could disappear as time passed. This may be why The Last Supper is in such bad condition and lots of details have disappeared. Although it was painted in the middle of the 1490s, it was already damaged by 1517.
The Madonna of the Yarnwinder is a painting that many people think is by Leonardo. It shows the Virgin Mary with baby Jesus holding a stick onto which wool is placed. It was stolen from a Scottish castle in 2003, where it had been for over 200 years. It was found again by police in October 2007. The painting was valued at $65 million. This high value is because people think Leonardo is a great painter, and also because there are very few paintings by him.
Leonardo the Painter
'You can see all sides of a sculpture, but painting has to give you the idea of something round when really you are looking at a flat surface.'
Leonardo thought that a painter could tell a story more easily and immediately than a writer by showing exactly how things looked. He also compared painting with sculpture:
I myself have worked as much on sculpture as painting. Sculpture needs light and shadow to look good but a painting has its own light and shadow. Painting also uses and shows colour and distance in ways that sculpture cannot. You can see all sides of a sculpture, but painting has to give you the idea of something round when really you are looking at a flat surface.
So he thought painting was better than sculpture and needed more skill. He also thought it was important for a painter to show his work to others and to listen to their opinions on it. He did not just mean other painters; everybody, he said, is able to judge how natural things look and can see whether a painting looks right or not.
Portraits
Leonardo was very interested in painting pictures of real people, especially their faces. This was a type of painting that was becoming popular during the fifteenth century. It was a time before cameras were invented, so it was rare and special to have a portrait made. Sometimes it was because of a special occasion; for example, around the time of marriage of a young woman or man. But the rich could afford to have such paintings made because they wanted to - as a sign of their importance, or to record the face of someone they loved. Leonardo was famous for making portraits that people recognised. In 1503 one Florentine, Luca Ugolini, wrote to another, Niccolo Machiavelli, on the birth of Machiavelli's son: 'Congratulations! Your son looks just like you. Leonardo da Vinci could not do a better portrait.'
We have about five portraits by Leonardo; four of them are of young, rich women. We can name nearly all of the women shown and in some cases we know why their portraits were painted and who they were painted for. In other cases we have to do some detective work to try to discover their secrets, although there are still unanswered questions.
One of Leonardo's earliest portraits, of Ginevra de' Benci, was painted in Florence when Leonardo was in his twenties. In the landscape in the background, we can see Leonardo putting into practice his wish to give you the sense of looking far out over countryside. The browns and greens disappear into the distance and become blue, which meets the light from the sky. These distant parts of the landscape are painted in a method called, in Italian, sfumato. This is an effect almost like looking through smoke, where colours and lines disappear into each other.
Leonardo gives us help in guessing who the subject of the portrait is. The name Ginevra is very close to the Italian word ginepro, which means juniper, and we can see lots of this plant behind Ginevra's head. So Leonardo was making a play on words in the painting. Ginevra was a Florentine and the daughter of a very rich man. Some people think that Leonardo painted this portrait in 1474 when, aged sixteen or seventeen, she married an important man in government. Ginevra looks at us out of the painting and in the fifteenth century this kind of behaviour suited a wife more than an unmarried girl. But Ginevra was not a woman who lived a completely private and hidden life; a number of men wrote poems about her. They wrote about what a good and intelligent person she was and said how beautiful her golden hair and brown eyes were.
It has been argued, though, that in the painting Ginevra looks older than seventeen. On the back there are also some signs that Leonardo painted it not for Ginevra's husband or for her or her family, but for an admirer. Leonardo painted a branch of juniper between branches of two other plants; the branches are connected by painted words which say 'beauty decorates goodness'. The plants also had symbolic meanings. So Leonardo used both pictures and words to tell us that Ginevra was beautiful, good and pure. He was also perhaps showing that she loved somebody or that somebody loved her.
It was common for men, who lived in a hard world of war and business, to talk about love for a special woman as a way to show their gentler emotions, often in the artistic form of poems or songs. The woman was often not their wife, but it did not always mean that there was any hope of such love being physical and sexual.
Not all love was nonphysical or found only in marriage. We can see this in Leonardo's painting of The Lady with an Ermine. This painting shows Cecilia Gallerani, who was the lover of Ludovico Sforza, the most powerful man in Milan. Leonardo painted this picture in Milan, perhaps for Ludovico or maybe for Cecilia herself, because she owned the painting by 1498.
Leonardo had been in Milan at the Sforza court for six or seven years when he painted this portrait. Perhaps he already knew Cecilia, but his skill in this portrait was to bring her to life for us. She turns to her left. Has she heard or seen someone or something? Her position is natural and her rich clothes also have natural forms. This sense of life in a painting was something that Leonardo thought was really important. Around this time he wrote that a good painting of a person is one where 'the behaviour of the person in the picture shows the energy that is inside them.'
In 1492 Bernardo Bellincioni wrote a poem about Leonardo's portrait of Cecilia in which he praised the painting for those same qualities. He tells nature not to feel that she has lost a competition with Leonardo as Cecilia's portrait is so good; nature, of course, made both Leonardo and Cecilia.
Bellincioni's 1492 poem
Oh Nature, what has annoyed you? Who are you jealous of?
Of Vinci, who has painted a portrait of one of your stars, Cecilia, who is so beautiful today that in comparison with her beautiful eyes the sun seems a dark shadow?
The praise is for you if in his painting he makes her seem to listen, and almost speak.
Think how you will get more praise in the future if she looks more alive and beautiful.
Therefore now you can thank Ludovico and the skill and hand of Leonardo who wish to give her to the future.
Whoever sees her like this, even too late to see her alive, will say this is enough now for us to understand both nature and art.
The animal in Cecilia's arms is an ermine. Leonardo wrote that the ermine: prefers to let itself be caught by hunters instead of entering a dirty place to save itself . This is because it does not want to mark its pure nature.
The whiteness of the ermine's fur is symbolic of purity, so the ermine here shows that Cecilia had a clean and perfect character. But Leonardo had not finished playing games with words. The Greek for ermine was gale, so he was making a clever joke on Cecilia's surname - Gallerani. The ermine also reminds us of Cecilia's lover, Ludovico, who was made a member of an organisation called the Order of the Ermine in 1488 by the king of Naples. It had only twenty-seven members, who were heads of governments or top soldiers.
Cecilia's portrait by Leonardo was famous and in April 1498 Isabella d'Este, the sister of Ludovico Sforza's wife Beatrice, wrote to Cecilia to ask her if she would lend it to her. Isabella had just seen some beautiful portraits by the Venetian painter Giovanni Bellini, and wanted to compare his work with Leonardo's.
Cecilia sent the painting immediately. She wrote, though, that she would be happier to send the painting if it looked more like her:
But this is not because of any fault in the great painter himself-I truly believe there is no painter equal to him - but only because the portrait was painted when I was very young. I have changed completely since then.
The letters, and Bellincioni's poem of 1492, show us how famous Leonardo was as a painter and how people wanted to see his works.
The Mona Lisa
Leonardo's Mona Lisa or La Gioconda is perhaps the most famous painting in the world today. The painting, though, contains many mysteries. We are not certain who the portrait is of, and maybe it was not a real woman. The name Mona Lisa appeared first in 1550, when Giorgio Vasari wrote about Leonardo's life in a book describing the lives and works of Italian artists. Vasari said that in Florence Leonardo started a portrait of Lisa Gherardini, who was the wife of Francesco del Giocondo. Mona is a short way of saying Madonna - 'my woman', which in Italian was a polite title for a wife - so Mona Lisa means Mrs Lisa. The other name for the painting, La Gioconda, can be understood in two ways: Mrs del Giocondo, or the 'happy' or playful woman'.
We are not sure when Leonardo painted the portrait, but it was probably when he was in Florence between 1503 and 1506. Lisa was born in 1479 and married the rich businessman Francesco in 1495, so she was about twenty-four to twenty-seven when Leonardo was in Florence. The colour of the painting now is rather yellow. This was not what Leonardo intended - Lisa's skin should be paler and whiter, more like the skin of Ginevra de' Benci or Cecilia Gallerani. Light and dirt have affected the painting and made it look darker.
Leonardo painted the woman sitting on a chair. She is in front of a window or an opening to the landscape beyond. In the distance water and sky meet, but on the left we can see a clear path through rocky hills to the lake or river, and on the right-hand side there is a bridge across a valley. So Leonardo is telling us with these signs of man's presence that this landscape is not completely empty; it has been made and is lived in by people. It reminds us of Leonardo's interest in natural forms as well as useful human inventions.
The woman sits calmly with her hands crossed. She is separate from the landscape, but the softness and darkness of her hair and clothes connect her with it. This is a famous example of Leonardo's use of sfumato and the way that it gives a feeling of mystery for us looking at the picture. But Leonardo also included clear details, like the decoration at the top of her dress. She seems to look straight at us - Leonardo wanted to make people think that in a portrait they were looking at a living person.
Is Mona Lisa smiling? If she is, what is she smiling at? What does her smile mean? These are questions that almost every visitor to the Mona Lisa in the Louvre asks. Is the smile just a play on her name? Or was Leonardo trying to show an imaginary woman whose smile symbolised the peace inside her?
Mona Lisa, Louvre, Paris, France
This painting has belonged to the French government from soon after Leonardo's death. On 21 August
1911 the picture was stolen, but it was found again in 1913. Since then it has only left the Louvre in
Paris twice. This painting is so famous that it is protected from attack by thick glass. On some days thousands of people come to see it; even more since the book and film The Da Vinci Code.
Religious paintings
Leonardo began a number of religious paintings that people asked him to make for churches. He did not always manage to complete them. Sometimes we know about such paintings partly or totally from drawings that he made when he was preparing them.
The Virgin of the Rocks
The Virgin of the Rocks is a picture that Leonardo painted twice. One painting is in the Louvre in Paris, France, and the other is in the National Gallery in London, England. For a long time it was believed that the London painting was by another painter and not by Leonardo himself, but many people now believe that the London painting is by Leonardo. But why did Leonardo paint this picture again, almost exactly the same? In 1483, probably very soon after he had arrived in Milan from Florence, Leonardo agreed to paint a picture of the baby Christ with his mother (the Virgin Mary) a baby St John the Baptist and an angel for the church of San Francesco. The painting was perhaps completed by 1485. But this was not the end of the story. We do not know if it did not please the people who had asked for it, or if there was a problem about money - possibly both.
There are legal documents from the early 1490s in which Leonardo said he had not received enough money for the painting, and that someone else wanted to buy the painting for more.
The Virgin or the Rocks, National Gallery, London, England for more. Leonardo did sell it, we believe - perhaps to this person. This is the painting in the Louvre. Then, sometime between 1491 and 1508, Leonardo painted the second one for the church. This is the one in the National Gallery.
The Virgin of the Rocks shows how Leonardo used his interest in plants and rock forms to give us a sense of the Virgin, Christ, St John and the angel in the natural world, with mountains and water in the background. Leonardo painted the plants carefully, so you can see the leaves and flowers of the different kinds of plants. He did this partly because of the symbolic meanings of these plants; for example, the white flowers in the front on the left remind us of the purity of the Virgin. The wings of the angel look like the wings of a bird, and therefore help to make us think that the angel really can fly. Leonardo brought together the real, symbolic and imaginary worlds to make the picture believable; this was his skill.
We know that people in the sixteenth century admired both paintings of The Virgin of the Rocks because at least twelve copies were made by other artists of the first picture and there were also twelve copies made of the second one.
The Last Supper, Monastery of Santa Maria delle Grazie, Milan, Italy
In 1494 or 1495, Leonardo was asked by Ludovico Sforza to paint one of his most famous pictures. Ludovico wanted him to finish it quickly and it was probably completed in February 1498. But, as usual, Leonardo did not paint fast. Matteo Bandello was a young man at Monastery of Santa Maria delle Grazie when Leonardo was painting. Later he wrote: Leonardo arrived early, climbed up to the picture and started to work. Sometimes he stayed there from sunrise to sunset, never putting his brush down, forgetting to eat or drink. Other times he spent two, three, or four days without touching a brush, but each day he spent several hours in front of the work looking, examining and criticising the figures to himself. I also saw him, as the wish or desire took him, leave another job at midday - when the sun is highest - and come to Santa Maria delle Grazie. Climbing up to the picture, he took a brush, added a little to one of the figures, then immediately left.
In fact Leonardo did not work alone on the painting as this suggests; pupils and assistants helped.
This painting is The Last Supper, which shows Christ eating with his pupils the night before his death. It was painted on one complete wall of the real dining-room of the monastery: as the monks ate their food, they could see and be reminded of Christ and his pupils as models for their own life and behaviour.
Leonardo wanted the monks to imagine the thoughts of each of the men sitting at the table: Christ has just told these men that one of them will do him harm. Only one of the thirteen pupils - Judas Iscariot - knows who that person is. The others wonder, and some are afraid that it might be them. Leonardo has tried to show us this situation by making each of the figures look and act differently. Leonardo wrote around this time that 'the movements of men are different because of the thoughts in their minds.'
Leonardo used his mathematical abilities to make it seem that the dining room continues. He wanted to place everything in relationship to each other so it would look correct to us. This is very clear from the strong lines of the ceiling, windows and doors of the room where the supper takes place. Leonardo wanted us to imagine that the event was happening in front of our eyes. Christ sits, almost alone, in the centre of the painting and the table. Behind his head and to each side we can see a distant landscape through the open windows, so we see Christ not only in relationship to the men around him but also to the natural world beyond.
The Last Supper was repaired between 1977 and 1999. The repairs cost over $9 million. Only 400 people a day are allowed to see the painting. They can visit in groups of not more than twenty-five for just fifteen minutes. This is to control the quality of the air in the room.
A competition with Michelangelo?
Leonardo had become famous in Milan, but he was also famous in his home city, Florence. There, in 1503 he was asked to paint a very large painting on a wall in one of the main public rooms of the Palazzo della Signoria. The Battle of Anghiari would show a great fight which the Florentines had won against Milan in 1440. It was an important point in Florentine history.
Leonardo finished a part of the drawing for the painting in 1505. It was taken to the Palazzo della Signoria and used to mark on the wall where the figures of the horses and men would be placed. Leonardo then began work on painting the picture on the wall. At the same time, Michelangelo Buonarroti was asked to paint another scene from Florentine history in the same room in the palace. Michelangelo was a younger Florentine sculptor and painter who was also much admired at this time. So the Florentine government had chosen two of its greatest living artists to celebrate its history with two important military and political wins against enemy states. Leonardo and Michelangelo probably did not work in the same room at the same time, but it was impossible not to see the work of the two artists as a competition.
You will perhaps not be surprised to know that Leonardo had not finished his painting when he left Florence in June 1506 to go back to Milan. Michelangelo had left Florence a year earlier to go to Rome to work for the Pope. He later returned to Florence for a short time, but he never did more than parts of his very large drawing. But although neither work was finished, other painters came to study and copy them. Michelangelo's drawing was destroyed in 1516, but Leonardo's painting could be seen until the 1550s.