سرفصل های مهم
فصل 04
توضیح مختصر
زمان مطالعه

26 دقیقه

سطح

خیلی سخت
دانلود اپلیکیشن «زیبوک»
این فصل را می‌توانید به بهترین شکل و با امکانات عالی در اپلیکیشن «زیبوک» بخوانید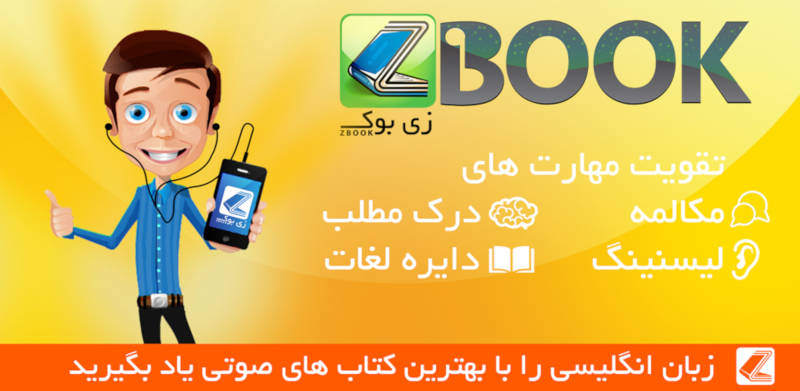 متن انگلیسی فصل
CHAPTER FOUR
An Artist at Court
'I see that rightly he is already famous for painting, but he has not been praised enough for his many other very great abilities.'
From 1483 until his death, Leonardo worked for a number of very powerful men and women in Italy and France. Leonardo made things that pleased his employers and many people admired his work. Some of them were also happy to support his studies. In this chapter we will look at some of the things that he did and some of the relationships that he had with his rich employers over the years.
Leonardo lived in Milan for sixteen or seventeen years, working at the Sforza court, and then, after a few years in Florence, he moved back to Milan for about four or five years and worked for the French government there. Then he was in Rome for three years, where the Pope's brother gave him a place to live and money for himself and his assistants. Finally, Leonardo moved to the royal court of Francois I in France.
Leonardo at work in Milan
In Milan Leonardo had the opportunity to work on a number of special theatrical events. Plays were performed privately, and only for the richest and most important people in a city. There were no theatres at this time, so a large room in a big house was turned into a theatre for a day. This kind of event usually happened to celebrate a wedding or sometimes if a really important person, like a king or the head of government of another state, came to visit.
The hosts wanted to show that the city and state was rich and that its artists and writers were skilled. This is another reminder of how much art and literature were valued at this time.
Leonardo planned the stage for a play that took place on 13 January 1490 to celebrate the marriage of the daughter of the king of Naples to the man who governed Milan. The play was specially written by Bernardo Bellincioni and it was called Il Paradiso, which means 'Heaven'. Leonardo made 'heaven' in the form of half of a big egg covered with gold on the inside and with lots of lights as stars. At the top were twelve pictures of groups of stars - one for each month of a year - lit with flames behind glass. Around 'heaven', seven men moved in a circle - probably on some kind of hidden moving platform. Each man was dressed in wonderful clothes to look like a god who governed each of the seven main stars - the sun, the moon, Mercury, Venus, Mars, Jupiter and Saturn. Leonardo made a 'heaven' again a few years later for another play, Danae, with 'Jove and the other gods lit by a great number of lamps like stars.' All this took place to the sound of music. Many of the figures in the play appeared from above and hung in the air to make their speeches or to sing.
Leonardo worked on a different kind of event for a double celebration in January 1491, when Ludovico Sforza married Beatrice d'Este, a daughter of the man who governed Ferrara. Ludovico was thirty-nine and Beatrice was sixteen and it was a political marriage. At the same time her brother married Ludovico's niece. Leonardo's job was to plan the clothes and the theatrical part of a formal military event. In this event two men on horses rode towards each other fast, each holding a long, sharp piece of wood. The purpose was to knock the other person off their horse. Riders fought a number of times against different people. They needed great skill and bravery as they could easily get very badly hurt or die. The riders were dressed in beautiful clothes and the horses were covered in expensive cloths.
The Sforza horse
One of Leonardo's biggest jobs while he was in Milan was to make an enormous bronze sculpture of Ludovico Sforza's father, Francesco Sforza. Francesco had been a great soldier and had taken control of Milan in 1450. He died in 1466. The sculpture would show Francesco dressed as a soldier on a horse. The Sforza family had wanted to find someone to make this sculpture for years. Leonardo knew this and when he wrote to Ludovico in 1483 he finished the letter: 'It will be possible to make the bronze horse.'
For this job Leonardo was able to bring together his love of horses and the sculptural skills he had learned from Verrocchio. We know that he was drawing horses in Milan. He made notes about horses that belonged to members of the Milanese court:
Mariolo's shiny black Florentine horse is a big horse. It has a beautiful neck and quite a beautiful head. The white male horse of the man responsible for the hunting of birds has beautiful back legs.
There are drawings by Leonardo of horses moving and standing, and of details of legs and chests and heads, as well as measurements of all their different parts. One writer has suggested that for the sculpture Leonardo wanted to put together the most beautiful parts of the most attractive horses to make the perfect horse! Leonardo was also looking at Roman and more recent big bronze sculptures of horses for ideas. In the fifteenth century this kind of sculpture was new and difficult to make.
Leonardo was given rooms in an enormous old house belonging to the Sforza family. It was called the Corte Vecchia and was in the centre of Milan near the main church. This was perhaps so he had enough space to make the horse, and room for the assistants that he needed as well. The horse was about eight metres tall and needed about 67,800 kilograms of bronze. Leonardo probably started this job in the middle of 1489, but it took years for him just to make the full size model out of clay. This was much admired by those who saw it. People said the horse looked alive. It was used as part of the decorations in the main church for the wedding of Ludovico's niece in 1493.
But Leonardo was out of luck. In 1494 the French army entered northern Italy on their way to fight for the city of Naples and to take control of all the south of the country. Ludovico was on the French side so Milan was safe, but soon he feared that the French might try to take Milan from him. Fie helped other cities that were fighting the French. One of the most important of these was Ferrara, where the head of the government was his wife's father. All the bronze for Leonardo's horse was sent to Ferrara to make big guns to use against the French. Leonardo wrote: 'Of the horse I will say nothing, because I know the times.' Then when the French did take control of Milan at the end of 1499, their soldiers destroyed the big clay model of the horse by shooting at it. It was, no doubt, heart-breaking for Leonardo.
But, around 1508, Leonardo had another chance to try to make a big bronze sculpture of a horse and rider, this time of a rich and powerful Milanese soldier - Gian Giacomo Trivulzio. Leonardo made a few drawings of ideas for it, like the one opposite, and we also have a list by him of how much it would cost.
The total was 3,046 ducats. So you can see how expensive it was to make a sculpture like this and that it needed a lot of time and careful work. Leonardo had planned everything, but it was another of his plans that did not get beyond the first stages.
Isabella d'Este and Leonardo
When Leonardo left Milan in the winter of 1499, he did not return to Florence but took the opportunity to go to the court in Mantua. Here Isabella d'Este was already, at the age of twenty-five, trying to get musicians, writers and artists to write and make things for her. Leonardo had perhaps already met her in Milan when she had come for the wedding of her sister, Beatrice, to Ludovico Sforza and on another, later visit. She certainly knew about Leonardo's art. We know how much she wanted to see a painting by Leonardo from the letter she wrote to Cecilia Gallerani about borrowing her portrait.
Isabella d'Este was very important. She was a daughter of Ercole d'Este, who governed Ferrara, and Eleonora, daughter of the king of Naples. At sixteen she married Francesco Gonzaga, who governed Mantua. She had money, power, and a great interest in art and literature. Famous for her strong character, she also used her political abilities to help both Mantua and her sons.
In Mantua Leonardo made two portrait drawings of Isabella, but she was never able to get a finished portrait painting from him. Another painter saw one of these drawings in Venice, and wrote to Isabella:
Leonardo da Vinci showed me a portrait of you which is very life-like. It is so well done that it is not possible to do better.
It seems that only one drawing still exists. You can see it opposite.
In March 1501, Isabella asked Leonardo to paint her a picture, because she wanted the best Italian painters to paint pictures for her. She said that if Leonardo did not want to do the one she wanted, maybe he would paint a little picture of the Virgin Mary. Her messenger had difficulty meeting Leonardo, and finally he asked Leonardo's assistant Salai to arrange it. Leonardo was careful to say how willing he was to please Isabella and how grateful he had been for her kindness when he was in Mantua. But he said that he did not want to paint and was working on geometrical studies. Also he had a painting to do for a Frenchman, connected to the French king, although he said he would prefer to do a painting for Isabella.
Isabella did not give up. In July 1501 she sent a letter to Leonardo by a different messenger, Manfredo de' Manfredi. Manfredi wrote to Isabella that he had put the letter into Leonardo's own hand and told Leonardo that he would send the reply for him. Leonardo did nothing, so Manfredi sent a servant to find out what had happened. Leonardo said that he could not write, but that he had begun doing what Isabella wanted. So, once again, Leonardo appeared to be willing to work for her but actually did nothing. Isabella did not get angry, because the following year she described him in a letter as 'my friend'. She asked Leonardo to look at some very old pots that were for sale in Florence. Isabella was an enthusiastic collector and wanted to make sure she got the best pieces at a good price. She was sent Leonardo's detailed opinion on each thing and why it was beautiful or special.
In May 1504 Isabella was still thinking of the portrait she had not received. She wrote to Leonardo in Florence that:
I am hopeful that I can get from you what I have so much wanted, which is to have something painted by you… When you were here and drew my portrait, you promised that sometime you would do one in colour for me. As this is now almost impossible, since it is not convenient for you to travel here, I hope that you will want to complete our agreement by turning it into a picture of the young Christ.
She had no luck with that idea either!
Leonardo and the French in Milan
In May 1506, Leonardo asked the Florentine government to let him leave Florence for Milan. He had to get permission because he was still supposed to be working on the great painting of The Battle of Anghiari for them. They were not happy, but they agreed that he could go for three months. If he did not come back he would have to pay 150 florins to the government. Leonardo needed to go to Milan because of the legal problems about the painting of The Virgin of the Rocks.
Milan was now under the control of the French king Louis XII. The thirty-three-year-old governor there was the Frenchman Charles d'Amboise. He was very happy to please Leonardo and to keep him in Milan. He gave Leonardo rooms in the Sforza Castle on the edge of Milan, in which he lived too. In early October the Florentine government wrote to Charles: 'Leonardo has not behaved correctly towards Florence because he has taken a large sum of money and done little for it.' They said that Leonardo must return to Florence and finish his work.
Charles did not reply for two months. When he did, he said that he would not stop Leonardo leaving Milan. But in his letter he said how wonderful he thought Leonardo was:
The famous works that Leonardo da Vinci, your citizen, has done in Italy, many in Milan, have made everyone love him even if they have not met him.
I was among those who loved him before I knew him. Now that I have spent time with him, I can speak from experience of his abilities. I see that rightly he is already famous for painting, but he has not been praised enough for his many other very great abilities. … I will be very grateful for everything that you can do either to increase his property or to reward him.
In this clever way he was saying how great he thought Leonardo was, but at the same time criticising the Florentines' rude and angry letter.
It seems that Leonardo did not really want to go back to Florence. He was in luck. In the middle of December a French official, working in Florence for King Louis, wrote to the Florentine government. He said that the king had seen one of Leonardo's pictures, which pleased him, and so the king wanted Leonardo to stay in Milan and paint something for him. There was also a formal letter from the king to Florence which was polite but made the situation quite clear: I need Leonardo da Vinci, Florentine painter. Please write to him and tell him not to leave Milan before I arrive there. The Florentine government had to agree.
Within three months of the king's arrival in Milan he was calling Leonardo my painter and official engineer'; this was a sign of Leonardo's importance.
More than this, though, he called him 'my dear and well loved Leonardo da Vinci'. During August 1507 it was said that Leonardo was working on 'a painting that is very dear to the king'. This praise from both Charles and King Louis XII shows that they admired Leonardo's abilities and skills as a painter, engineer and architect, but they also liked him very much as a person. Charles died in March 1511. He had done much to support Leonardo.
Leonardo in Rome, 1513-16
'I left Milan for Rome on 24 September 1513,' wrote the sixty-one-year-old Leonardo. Leonardo had been invited to work in Rome by Giuliano de' Medici, who was now the head of the Florentine Medici family. This was one of the most important and powerful families in Florence and in Italy. Giuliano's brother had been made Pope in March and the two of them were living in Rome. Francesco Melzi, Salai and two or three others went with Leonardo from Milan.
Giuliano did everything possible to make Leonardo comfortable in Rome. Although he was a very rich and powerful man, it was said that he treated Leonardo 'more like a brother than a friend'. He gave him rooms in a house called the Belvedere, which sat on a hill on the edge of the city and on one side looked north over the flat valley of the River Tiber and the hills around. On the south side there was a walled garden with a famous collection of beautiful old sculptures, with fountains and plants too. There were big gardens on the west as well, so it was almost like living in the country. The Belvedere was near the Pope's official house and the large church of St Peter's.
The Pope still lives in the same house as the Popes in Leonardo's time.
You can visit parts of this and see paintings and sculptures by famous artists, but there is only one painting there by Leonardo. Nobody knew about the painting until 1803. It entered the Pope's collection around 1857.
On 1 December 1513, a list was made of 'things to be done at the Belvedere in the rooms of Leonardo da Vinci.' These included making a window bigger, and bringing in four wooden dining-tables, eight seats without backs and three long seats, and a table on which to make paints. Leonardo probably asked for all these things, perhaps for his assistants and pupils. So we find Leonardo in the Belvedere a few months later noting that he had finished some geometrical sums 'in the room where I study, given to me by Giuliano.'
We know little about Leonardo's work in Rome, but we do know that he was working on ideas connected with metal mirrors. Giuliano was perhaps interested in these for making heat and fire for military purposes. There was a German metal worker called Giovanni working for Leonardo on these mirrors. But their relationship was not good and Leonardo discovered that Giovanni was making things for other people instead of doing the work for Leonardo and Giuliano de' Medici.
Leonardo made several trips for or with Giuliano. He visited the port of Civitavecchia on the coast north of Rome. He went to Parma, maybe giving advice to Giuliano on castles and military matters. He also, it seems, went to Bologna with the Pope during the autumn of 1515. The Pope was there for an official meeting with the new French king, Francois I. It was perhaps at this time that Leonardo thought of some ideas to improve the Medici family's house in Florence. This included a big stable like the one we will look at in the next chapter.
Leonardo in France.
In March 1516, Giuliano de' Medici died. Six months later, Leonardo was on his way to France to the court of King Francois I in Amboise on the River Loire. Leonardo was made very welcome in Amboise. He was given the house at Clos Luce on the edge of Amboise, very close to the king's castle. Leonardo was, it seems, happy in France, and we know that Francesco Melzi was there to help him and that Salai was with him for some of the time.
Leonardo was also given lots of money and interesting work to do, but not more work than he wanted. For example, from late 1517 until the beginning of 1518 he was in Romorantin. Here Francois I wanted Leonardo to build him an enormous new house or castle. The idea was to connect it to the River Loire and the River Saone with canals. Leonardo also had ideas for the gardens, including formal gardens with fountains. One plan was for a big area of water where on special occasions there would be theatrical fights with boats.
Parties were important at court and in June 1518 Leonardo entertained the king at his own house. There was a big tent built next to the house, like an outside room. It had a roof of blue cloth with gold stars on it, like the real sky, as well as the main stars and the sun on one side and the moon on the other.
The support posts for the roof were completely covered with green branches and leaves. Remember the room with the trees that Leonardo painted in Milan? Leonardo wanted this tent to give the same feeling that you were outside in a beautiful garden with the night sky above you. In this tent was a platform with a table for the king and other royal guests. Someone at the time said that there were about 400 lamps with flames, and it was so bright '… that it seemed the night was chased away.' In a time before electric or gas lights, this was quite a wonderful and unusual sight.
We can see from all these examples how successful Leonardo was and how people in government wanted him to work for them. They wanted him to make art and sculptures for them; they were interested in his practical ideas for machines, as well as enjoying his skill in inventing clever and beautiful decorations for plays and parties.
Isabella d'Este tried to get a painting from Leonardo for four or five years - this shows how much she wanted a piece of his work. But she was always careful in her letters not to annoy him. She was a very powerful woman, so this shows how much she valued his art. Giuliano de' Medici did his best to make Leonardo's life pleasant and easy. He gave Leonardo the time and space to think and work instead of demanding things from him.
مشارکت کنندگان در این صفحه
تا کنون فردی در بازسازی این صفحه مشارکت نداشته است.
🖊 شما نیز می‌توانید برای مشارکت در ترجمه‌ی این صفحه یا اصلاح متن انگلیسی، به این لینک مراجعه بفرمایید.