سرفصل های مهم
فصل 05
توضیح مختصر
زمان مطالعه

24 دقیقه

سطح

خیلی سخت
دانلود اپلیکیشن «زیبوک»
این فصل را می‌توانید به بهترین شکل و با امکانات عالی در اپلیکیشن «زیبوک» بخوانید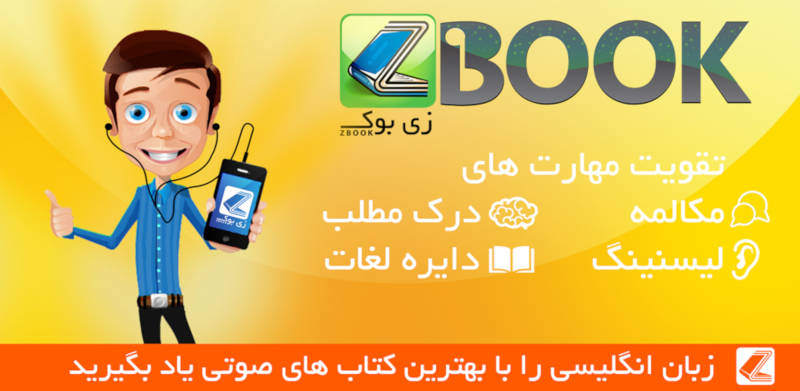 متن انگلیسی فصل
CHAPTER FIVE
Engineer and Architect
Leonardo was trying to sell himself to a powerful man who was interested in protecting his country with castles and soldiers.
In about 1483, Leonardo wrote a letter to Ludovico Sforza in Milan telling him what he could do and therefore why Ludovico should employ him. He said:
I have seen and thought about the works of people who are supposed to be best at making war machines. I will show my ideas and secrets to you and will make what you want.
He then listed some of his ideas for military equipment: light but strong moveable bridges; ways to destroy the enemy's bridges; ladders and bridges for military camps, and ways to stop water filling holes that had been dug; ways of destroying a castle without using big guns; moveable guns that would shoot large numbers of stones; secret ways underneath the ground, even under rivers; covered vehicles that could pass safely among enemy soldiers; unusual big and small guns; machines for throwing stones, and ships that were safe from attack by guns at sea.
He continued that in times of peace he was an architect and good at controlling the movement of water, and he could sculpt and paint. We might be surprised that Leonardo put painting last on the list since it was the thing he was best known for in the 1480s. But Leonardo was trying to sell himself to a powerful man who was interested in protecting his country with castles and soldiers. A man like this wanted military machines that his enemies did not have and clever ways to win wars. It was also quite normal at this time for architects and engineers to train first as painters or sculptors. We can see this too from the list of Ludovico's top engineers in the 1490s: Bramante, engineer and painter, Giovanni Battagio, engineer and builder,
Gian Giacomo Dolcebuono, engineer and sculptor, Leonardo da Vinci, engineer and painter.
All of them also worked as architects.
Leonardo the architect.
When Leonardo wrote to Ludovico about his abilities as an architect, we do not know if he had already planned or built anything. We do know, though, that in 1487 he worked on the main church in Milan. This was a big stone building that had been started in 1386. By the middle of the 1480s it was built up to the roof, but one part of the roof needed to be very wide and high and nobody was sure how to do it. Leonardo was paid for six months to work on a wooden model for this with a man who worked in wood. Leonardo had to think about what shape to make the roof and how to make the stones fit together and stay up. So it needed very practical ideas and the skills of an engineer. At the same time this roof needed to be beautiful. Several other architects were asked for solutions, and Leonardo did not win this competition, but in 1490 he was asked to give advice on the main church in Pavia - a large town that was under the control of the Sforza family.
Geometry and mathematics were at the centre of Leonardo's ideas about architecture. He believed that each part of a building had a correct place, so there was a perfect relationship between the smallest and the largest parts. These ideas were connected with the style of architecture that Leonardo liked. This was the style that had been used by the Romans 1,500 years earlier and which became very fashionable again in the fifteenth century. It became a new style instead of appearing old.
Leonardo noted in his writings a couple of times that an architect friend in Milan had a copy of a famous Roman book on architecture - the style that Leonardo and others were very enthusiastic about. During his years in Milan, Leonardo wanted to learn all about architecture and its rules.
Cities.
Leonardo was interested in how people live and how to make their daily lives pleasant. So he made plans for the organisation of cities. Again, he thought about this in very practical ways. Leonardo wanted to destroy poor and nasty houses and to build whole new areas for people to live in. People thought that crowded conditions, especially bad air, spread disease.
Fear of this was common, especially as Leonardo and others remembered great sickness and many deaths in Milan in 1484-85. Leonardo suggested that good houses should be built next to wide streets and near a convenient market square with shops round it.
In his description and drawings there are streets running on different levels - roads or waterways underneath the ground would be used to take dirt and rubbish out of the city. The purpose was to make the whole city healthy and attractive to live in. Such cities were, he believed, good for the economy because people would come to shop in well organised and beautiful cities, as well as liking to live there.
Ideas about buildings.
Leonardo also thought carefully about single buildings and the best way to plan and build them. For example, he had ideas for the best kind of stable for horses. Horses were important for carrying people around, but the rich also used them for hunting, races, games and war. In one plan for Giuliano de' Medici in Florence, Leonardo recorded that there would be space for 128 horses. We know, of course, that Leonardo himself loved horses. For Leonardo a stable had to work really well and be comfortable for the horses, but it also had to be beautiful. You can see in the drawing above how he chose the new, fashionable style of architecture. The idea here is to keep the horses food on the floor above the one where the horses live. This keeps the food dry in the middle of the room and there are big windows for light and air. There are holes in the floor so food could easily be dropped down to the horses below. Downstairs, the horses lived along each side of the room. The floor goes down slightly into the centre from the sides. There are some holes in this central part which connect with long holes under the floor. These run the whole length of the building, for easy cleaning of all the waste from the horses.
You can see from Leonardo's city drawing on page 54 that he thought about houses in connection with streets and canals, and each building in connection with other buildings. So he thought about how buildings fitted with other things, including their physical situation. One example was the country house of Agnolo Tovaglia. Agnolo was a rich Florentine businessman and in the summer of 1500 Leonardo went to the hills south of Florence to draw this house. The drawing was sent to Francesco Gonzaga, who governed Mantua, because he had once stayed with Agnolo in the house. He had liked the house so much that he wanted to build one like it for himself. Agnolo wrote to Francesco that Leonardo sent his good wishes to Francesco and his wife Isabella d'Este. Leonardo had said, though, that if Francesco did build a similar building, he would not be able to make it perfect without bringing there the countryside that was around Agnolo's house!
If you cannot move the countryside, you can change the land around a house with gardens. When Leonardo was in Milan, Charles d'Amboise asked him to make plans for a summer house in the country for him just outside the walls of the city. Fie wanted the house to have big rooms and to open out towards beautiful gardens. Leonardo's notes about ideas for the gardens included plans for a clear stream in which there were clean plants for fish to eat and hide in. There were places filled with birds that sing. There was the lovely smell of flowers. A little canal would run between dining tables and here you could keep the wine cool. Water would power a machine to make the air cool on hot days, as well as fountains and even musical instruments.
The use of water for power was not new; for example, it was used to run machines that prepared and broke seeds for making bread. But Leonardo was very interested in it and wanted to make even more use of water power to run machines. Again, we find Leonardo bringing his different interests together - here machines, nature and landscape.
Controlling the movement of water
People also used water for moving things around. It was easier to carry heavy things or large quantities on boats instead of using horses on muddy and rocky roads. So engineers dug canals to improve the use of rivers and water. Canals meant that you could travel where there was no river, or where a river was not deep enough for boats. Leonardo examined and studied a lot of rivers and canals. There was great skill in knowing how to dig canals or to control large quantities of water that might appear suddenly after heavy rain. So in 1483 when Leonardo included controlling the movement of water as one of his skills, this was a very important activity. We have already seen how his studies show a knowledge and understanding of the energy and force of water. This included how rivers moved earth and stones and could even change direction as these attacked their edges. The drawing of water in Chapter 2, where the water falls from above, shows it coming out of a man-made hole, showing how water can be made even more powerful if it is controlled. The other two drawings of water in Chapter 2 show water meeting something and changing direction. You can imagine how Leonardo used that idea for the building of a bridge where parts of it were in a river and always being hit by water.
Early in 1494, Leonardo had the chance to increase his knowledge of how canals worked and how the control of water was useful for farming. At this time he was staying to the east of Milan, near a small town called Vigevano. This was the town where Ludovico Sforza had been born. Ludovico owned farms all round there and in the 1480s he had had a lot of work done to improve the land, to grow more food. Many canals had been dug to stop the land being wet all the time. Water on other parts of the land was kept and controlled because rice was grown there. Leonardo looked at these canals and ways that water was stopped or made to run slower or faster.
Rivers and canals were also important in times of war to move things around and for defence, because they could be used like a fence against an enemy. If you look at the map of Imola on page 60, you can see how water around the outside of it helped to protect the town from attack. At the beginning of 1500 Leonardo went to Venice for a short time. While he was there he went on a trip north east along the coast into the area called Friuli, which was under the control of the Venetians. He was asked to find ways to defend the River Isonzo and its towns against attack from Turkish soldiers coming from the east. Leonardo wrote a report on the situation for the government in Venice. He decided that the river's speed and power meant that it needed to be controlled if defences were built on the river itself. The government probably took his advice and Leonardo gave them a plan of what to make.
In his report Leonardo said that he had looked at the river and he had also talked to farmers there because they knew about local conditions. This reminds us of how much Leonardo valued experience - his own and the experience of other people. It also tells us that people were happy to talk to him. Of course Leonardo had also spent part of his childhood in the country, so he understood farmers' lives and the subjects they talked about.
Leonardo the military engineer: in Romagna with Cesare Borgia
Leonardo probably learnt a lot about military architecture when he worked for Ludovico Sforza, and he used this knowledge in the summer of 1502 when he worked for Cesare Borgia, giving advice on castles and other matters.
Cesare was the son of Pope Alexander VI and in charge of the Pope's army, although he was only about twenty-seven. He was married to a cousin of King Louis XII of France and had helped the French army take Milan in 1499. For the next couple of years, French soldiers had helped his army as Cesare took control of a large part of central Italy - the area called Romagna. Florence was very worried about all of this because Cesare was taking towns and countryside on the border of Florentine land. In 1501 the Florentines decided to pay Cesare a large amount of money to work for them. It was really a gift that they had to give him to stop him attacking Florence. But then the situation became more frightening a year later when the town of Arezzo, which was under Florentine control, decided to accept Cesare's protection instead of Florence's. Florentine ambassadors, including Niccolo Macchiavelli, went to see Cesare in Urbino at the end of June. Cesare said that he knew the Florentines did not like him and 'if you will not have me as your friend you will know me as your enemy.' Machiavelli wrote back to Florence that 'there is no job so large that it does not seem small to Cesare' and that he was popular with his soldiers and he has collected the best men in Italy.' So the Florentines needed to stay friendly with him.
Leonardo entered Cesare's service in Urbino, in June 1502. Leonardo had, perhaps, already met him when the French took Milan, because Cesare was with them. Three years later Cesare was not officially at war with Florence, so the Florentine Leonardo was not going to work for the enemy. But the situation was difficult and we have seen that the Florentines were worried. Was Leonardo a kind of spy for the Florentines? Cesare did not, it seems, think this was a possibility because he asked Leonardo to make surveys of the areas and cities that Cesare now controlled, including military castles. In Leonardo's passport, dated 18 August 1502, Cesare states that free movement everywhere under his rule should be given to my most excellent and my preferred Architect and General Engineer Leonardo da Vinci, who will survey the places and castles of my land at my request. He should be given all the help that he needs.
Leonardo started his travels from Urbino, where he surveyed the city's walls. He travelled quickly from place to place, recording things in a small notebook. He also drew or noted down things that interested him which sometimes had no connection with his job. In Urbino, for example, he drew a bird house, and some architectural details of the very famous enormous main house in the town. He travelled from Urbino to Pesaro, and then up the eastern coast of Italy to Rimini, where he noted the musical sounds that came from a fountain as a Leonardo's passport from Cesare Borgia, 18 August 1502. This document was only found again in 1792. It comes from the Melzi family collection in Vaprio d'Adda. It is written in Latin and you can see Cesare Borgia's name, 'Caesar', in capital letters at the beginning. He takes advantage of the fact that his name in Latin means 'head of the army'.
…result of water falling in different ways. He drew a boat on the sea there and was interested in how the force of the wind filled its sail and moved the boat forward. As he travelled, he was interested in life in the countryside. He noted how the men looking after the sheep in the area of Cesena communicated with each other. They blew instruments into a hole in the side of a hill and this made the sound louder and go farther. He also made a drawing of the method that farmers used to hang up bunches of ripe fruit. On the coast at Cesenatico, he measured the port and drew a view from above of the area around.
Leonardo arrived in Imola on 10 September, and stayed there for between one and three months.
While he was in Imola Leonardo surveyed the city very carefully and drew a complete map of it, which you can see above. It shows us the city and an area around it. The city's streets and buildings are marked in detail within the walls, then fields and roads are drawn around the city, and the curves of the river to the south. Leonardo used different colours for buildings, open spaces in the town, fields outside the walls of the town, and waterways. On the left and right of the drawing of the town, Leonardo wrote down the distance and direction to other towns and cities. So he placed Imola in relationship to a larger area. This is the kind of information that was useful to a soldier. It also reminds us that Leonardo always connected the small to the large in the world.
Maps in Leonardo's time were made by taking exact measurements of things on the ground and using geometry to place buildings and other things. This took time and had to be done with care. There were no electronic machines to help or to do the sums. Everything was drawn by hand as well.
Advising the Florentines on military matters
Leonardo's experiences with Cesare Borgia probably added to his practical knowledge of military architecture. He was able to measure, draw and improve castles. We can see him making use of this skill in June 1503. Since the 1490s, the Florentines had tried with their army to take control of the city of Pisa on the west coast of Italy. On 19 June 1503 they took a little castle called La Verruca and Leonardo advised on ways of improving its defences.
As part of the Florentine fight against the Pisans, Leonardo gave advice on a much larger and more difficult plan. This was to cut a canal and make the River Arno run south of Pisa instead of through it. The Florentines intended to stop the Pisans bringing food into their city and sending soldiers out. You can see in the picture below what was planned.
Leonardo had been very interested in the idea of a canal for part of the River Arno for some time; a straight, deep canal would make it easier for boats to go from Florence to the sea because the river had lots of curves and shallow parts. The water in the canal could also be controlled, so there would not be problems in the summer when the River Arno was often low or dry. Work on the plan to stop the river entering Pisa did start a year later, but Leonardo was not employed on this and his plans were not followed completely. After two months the whole plan was given up - it had been an expensive disaster.
مشارکت کنندگان در این صفحه
تا کنون فردی در بازسازی این صفحه مشارکت نداشته است.
🖊 شما نیز می‌توانید برای مشارکت در ترجمه‌ی این صفحه یا اصلاح متن انگلیسی، به این لینک مراجعه بفرمایید.