سرفصل های مهم
فصل 05
توضیح مختصر
زمان مطالعه

6 دقیقه

سطح

متوسط
دانلود اپلیکیشن «زیبوک»
این فصل را می‌توانید به بهترین شکل و با امکانات عالی در اپلیکیشن «زیبوک» بخوانید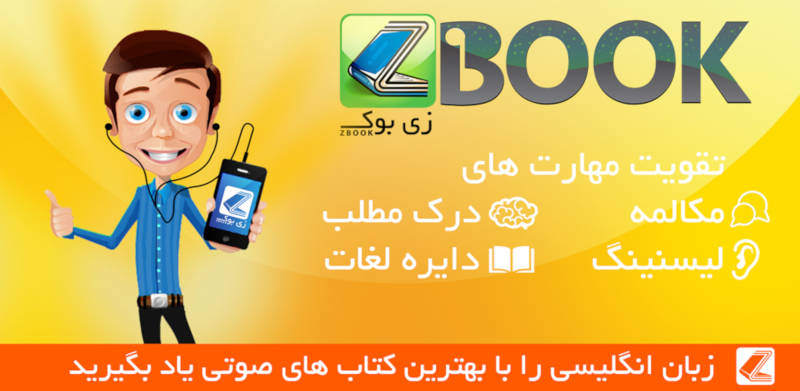 متن انگلیسی فصل
Chapter 5
The black car stopped outside the airport building and a police officer opened the door.
Helen Sandberg got out and went quickly inside. Upstairs, in the control room, the Chief of Airport Police, Inspector Holm, was waiting with a soldier. Helen's secretary, Michael, was there too.
'Good evening, Prime Minister,' said Inspector Holm. 'This is Colonel Carter, of the Special Commando Section.' 'Good evening, Colonel.' Helen shook hands with the soldier and looked at him. He was a thin, tough-looking man, about forty years old, with a brown face. His hand was hard and strong. 'I hope you know your job,' she thought. 'I may need you.' She looked out of the window. There was a large plane on the tarmac about two hundred meters away. All its lights were on. 'Is that the plane?' she asked.
'That's it, Prime Minister.'
'Right, give me the facts. How many people are on it?'
Inspector Holm answered. 'One hundred and eight passengers, five crew.'
'What nationalities are they?'
'There are twenty-nine Americans, fifteen British, two Brazilian, and one Chinese. The others are from this country.' 'I see. There are a lot of Americans and British, then,' said Helen quietly. 'That means trouble.'
'Yes, Prime Minister,' answered Michael. 'I'm afraid their Ambassadors are on their way here now.'
Helen smiled at him quickly. He was a good secretary; he usually knew what she was thinking. Both the American Ambassador and the British Ambassador were difficult people.
She turned back to Inspector Holm. 'Tell me about the hijackers. What do they want?'
'We don't know how many hijackers there are, Prime Minister. But they have guns, we know that. They say they are from the People's Liberation Army. And they want three things.' Inspector Holm paused and looked down at her. He was a very tall man and he looked very important in his uniform. Helen didn't like him much.
'Yes, well. What three things?' she asked quickly.
'Firstly, they say we must set free their two brothers from prison. You remember, Prime Minister – two men tried to put a bomb on a plane last year. They are in prison near here.' 'I remember,' Helen answered softly. 'They're in prison for thirty years, aren't they?'
'I think so. Something like that.' The man paused. 'Secondly, they say we must refuel the plane because they want to fly to another country. Thirdly, they say we must put this in all our newspapers. It says they are fighting for freedom for their people. They are freedom fighters. They want to liberate their people.' He gave her a sheet of paper. Helen put in on the table. She did not read it. 'And what about the passengers?' she asked. 'When will the hijackers set them free?' 'They say they will set most of the passengers free when their brothers to fly away with them. They will set them free when they arrive.' 'I see.'
'There's one other thing, Prime Minister,' Colonel Carter spoke for the first time. His voice was very almost gentle. 'They say we must bring the prisoners to the airport in two hours. If not, they will kill a passenger. They said his one hour ago.' 'So we have one hour left?'
'That's right, Prime Minister. Just one hour. Then they will kill the first passenger.'
'I see.' Helen walked slowly to the window and stared out at the plane. It was still raining and a strong wind was blowing. She turned round. 'Thank you, gentlemen. I will have to talk to them. But first I need a few minutes to room. Colonel Carter, Inspector, please go to the other room. Tell the hijackers I will talk to them in five minutes. Michael, stay here.' 'But… yes, madam.' Inspector Holm looked unhappy, but he went out, slowly, with the Colonel. Michael sat quietly, looking at her. He knew what she was thinking.
'Have you got the passenger list, Michael?'
'Yes, Prime Minister. Here you are.'
She picked up the list of names and looked at it carefully. 'Oh, my God!' His name was near the beginning. She dropped the list, sat down at the table, and ran her hands through the hair. For a long minute she said nothing. Then she looked up.
'This is going to be very difficult, isn't it, Michael?'
'I'm afraid so, Prime Minister. Very difficult indeed.'
Helen stood up and walked to the window, thinking hard. Outside in the rain, the American Ambassador's car stopped by the door.
مشارکت کنندگان در این صفحه
تا کنون فردی در بازسازی این صفحه مشارکت نداشته است.
🖊 شما نیز می‌توانید برای مشارکت در ترجمه‌ی این صفحه یا اصلاح متن انگلیسی، به این لینک مراجعه بفرمایید.