سرفصل های مهم
فصل 07
توضیح مختصر
زمان مطالعه

7 دقیقه

سطح

متوسط
دانلود اپلیکیشن «زیبوک»
این فصل را می‌توانید به بهترین شکل و با امکانات عالی در اپلیکیشن «زیبوک» بخوانید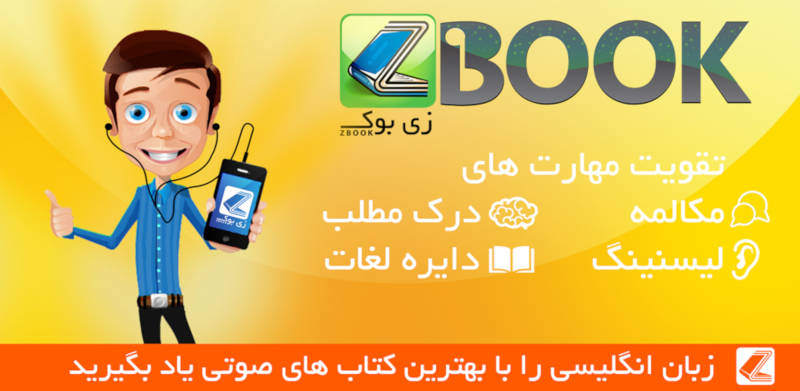 متن انگلیسی فصل
Chapter 7
Helen Sandberg sat at radio in the control room. Michael, Inspector Holm, and Colonel Carter sat behind her. They could all see the plane, two hundred meters away, and they could all hear the voice of the hijacker on the radio. It was loud, excited.
'Our brothers have done nothing wrong. They are innocent! They are fighters for the freedom of our people! We need them with us on this plane, now!' Helen kept her voice low and calm. 'Look, I understand what you say. But those men are criminals; they're in prison. I can't bring them here. And remember. The passengers on the plane are innocent people too, with families and children. Please set them free. We will not hurt you. We…' The voice on the radio interrupted her. 'Mrs. Sandberg! I do not want to talk any more.
It is now 1.59 a.m. Do you have our brothers here, at the airport?'
'No. I told you …'
'Then watch the front door of the plane. You can see it well, I hope?' 'Yes.' Helen's voice was quiet now, almost a whisper.
'Then watch. There is an American spy behind it. And remember, we have many American spies, and many important business people on this plane. In half an hour I will ask you again about my brothers.' Helen stared out at the plane. Its front door was very small and far away. Colonel Carter touched her arm.
'Here are some binoculars, Prime Minister. You will be able to see clearly with these.'
She did not want to look, but she had to. She had decided not to free the prisoners, so now she had to see what happened to the passengers. She picked up the binoculars and stared at the front door of the plane.
The door opened slowly. There were no steps outside the door, so it was four meters above the ground. Standing in the door was a short fat man, his hands above his head. His face was white and he looked very frightened. Then he jumped. But as he jumped, a girl came to the door and shot him. Some bullets hit him in the air and more bullets hit him as he lay on the ground. One of his arms moved a little and blood ran out of the side of his arms onto tarmac. The girl continued shooting him for ten, maybe fifteen seconds. Then someone pulled her back into the plane and door closed.
For a long time everyone was silent. Then Colonel Carter spoke. 'Inspector, why didn't your men shoot? That girl was in the doorway fir nearly fifteen seconds! Why isn't she dead?' 'We… are police officers, not soldiers. I… ' But the Colonel interrupted him.
'Prime Minister, let my men deal with this problem. They have killed a man now and they'll kill another one in half an hour. We must attack that plane! We are commandos; we know how to do it!' Helen was still watching the dead body of the man on the tarmac. She thought a hand moved, for a moment; but no, he must be dead by now. There was a pool of blood on the tarmac now, around his head. He could not possibly be alive. For a moment she did not hear the voices around her. In half an hour… 'Prime Minister…?'
'Yes.' She turned towards them. 'Yes. Colonel Carter, bring your men here, immediately. Meet me in ten minutes with your plan. But I warn you, it must be a good one.
I don't want any more dead passengers.'
'Yes, Prime Minister. At once.' The Colonel turned to go.
'Inspector.'
'Yes, madam.'
'I want those two prisoners brought here from the prison. At once. You have twentyfive minutes, no more. Do you understand?' 'But Prime Minister! You can't do that!' The Inspector and the Colonel stared at her in surprise.
'I can and I will.'
'But these men are dangerous criminals – terrorist! They tried to put a bomb on a plane! They are in prison for…' 'For thirty years. Colonel. I know. But they are only two men, and there are over a hundred innocent people on that plane. My job is to save their lives, and I need time to do it.' The Inspector stood up very tall and straight in his uniform. 'Prime Minister, I strongly advise you not to do this. You don't understand…' Helen interrupted him, her voice ice-cold and angry. 'I understand very well indeed, Inspector. And I thank you for your advice. But I think I must make the decisions, and you must obey my oders. You now have only twenty-four minutes. Bring those prisoners here, please.' 'Yes, madam.' The Inspector and the Colonel left the room. Looking very unhappy.
'Prime Minister?'
'Yes, Michael?' She turned, and saw that Michael was smiling quietly.
'The American and British Ambassadors are here. Do you want to see them?'
She groaned, and sat down suddenly. 'Do I want to? Of course I don't! But I must talk to them because that man was an American. Send them in. They can have five minutes with me, that's all.' 'Yes, Prime Minister.' Michael picked up a telephone.
مشارکت کنندگان در این صفحه
تا کنون فردی در بازسازی این صفحه مشارکت نداشته است.
🖊 شما نیز می‌توانید برای مشارکت در ترجمه‌ی این صفحه یا اصلاح متن انگلیسی، به این لینک مراجعه بفرمایید.