سرفصل های مهم
قاضی
توضیح مختصر
زمان مطالعه

8 دقیقه

سطح

خیلی ساده
دانلود اپلیکیشن «زیبوک»
این درس را می‌توانید به بهترین شکل و با امکانات عالی در اپلیکیشن «زیبوک» بخوانید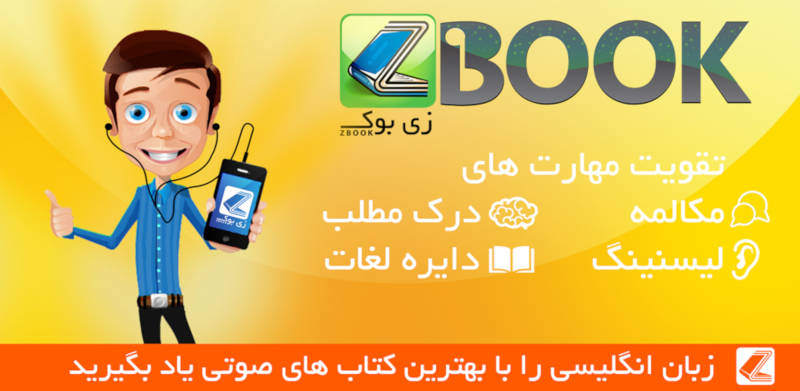 متن انگلیسی درس
Chapter 4 - The Judge
Villefort, the judge, took a paper from one of the men. He said, 'Bring in the prisoner.'
Dantes came into the room. 'Who and what are you?'
Villefort asked.
'My name is Edmond Dantes,' the young man replied. 'I am an officer of the Pharaoh, one of Morrel's ships.'
'Your age?'
'Twenty.'
'Where were you when the soldiers came?'
'I was at my wedding.' Dantes' voice was full of tears. Earlier in the day he was so happy and now …
'It is sad that this man missed his wedding,' thought Villefort.
But he continued: 'Do you work for Napoleon?'
'I wanted to join one of his ships, but he lost power.'
'People think that you are a dangerous man. They say you want to bring Napoleon back to power.'
'Me ? Dangerous! I am only twenty. I don't know about things like power. I love my father, I love Morrel, and most of all I love Mercedes. That is all that I can tell you.'
'Have you any enemies?'
'Enemies?' said Dantes. 'Only important men have enemies. I am not important.'
'True, you are only twenty,' Villefort said. 'But you will soon be captain of a ship. You are marrying a pretty girl. Does someone hate you because you are so lucky?'
'Perhaps. I don't know. You know men better than I do.'
'I received this letter. Do you know the writing?'
Dantes read it. A cloud of sadness passed over his face.
'No, I don't know the writing. But the writer of this letter is a real enemy.'
'Now,' said the judge, ' answer me. Are the words in this letter true?'
'No,' Dantes replied. 'I will tell you the facts. Captain Leclerc became ill soon after we left Naples. On the third day he was very ill. He called me and said, "Promise me something. It is very important." I promised. "After my death, you will become captain. Go to Elba and ask for Marshal Bertrand. Give him this letter, and he will give you another letter. He will tell you where to take it. "That is what Captain Leclerc said.'
'And what did you do then?' the judge asked.
'I agreed. Leclerc was dying. On a ship, the last request of an officer is an order. I reached Elba and I went on shore alone. I gave the letter to Marshal Bertrand. He gave me a letter to take to a person in Paris. I came here, visited Mercedes and prepared for my wedding. I am going to Paris tomorrow.'
'Ah,' said Villefort. 'Perhaps you were unwise, but you followed the last orders of your captain. Give me the letter that you brought from Elba. Promise to see me again if I call you. You can go back to your friends now.'
'I am free, then?' said Dantes happily.
'Yes, but first give me the letter.'
'You have it already. The soldiers took it with some other letters. They are on the table.'
'Stop,' said Villefort, as Dantes took his hat. 'Whose name and address are on the letter?'
'Noirtier, Heron Road, Paris.'
Villefort's face went white, and he looked afraid. 'Noirtier!' he said in a weak voice. 'Noirtier!'
'Yes. Do you know him?'
'No,' repliedVillefort. 'I am a true follower of the king. I don't know men who want to destroy him.'
'Noirtier wants to destroy the king?' Dantes began to feel afraid. 'I told you — I didn't read the letter. I don't know what it says.'
'Yes, but you saw the name on the envelope.'
'Of course, I read the name. I had to give it to Noirtier.'
'Did you show this letter to anyone?' asked Villefort.
'No. I didn't show it to anyone. I promise you.' Dantes looked at Villefort's face and was afraid.
Villefort read the letter, then he covered his face with his hands. 'Oh!' the judge thought. 'Does he know what is in this letter? Does he know my real name? Does he know that Noirtier is my father? If he knows this, then I am in danger!' He looked closely at Dantes. Then he said, 'You cannot leave now.
You must stay here for some time. I will try to make your stay as short as possible. The only thing against you is this letter.' He took the letter from the table, and went to the fire. 'Look, I am burning it.'
'Oh,' cried Dantes, 'you are very kind.'
'Listen,' saidVillefort. 'You know that I will help you. You will stay here until this evening. Don't answer any questions, don't say a word about this letter, and don't say the name of Noirtier.'
'I promise.'
Villefort called out, and a soldier came into the room.
'Follow this soldier,' Villefort told Dantes.
The door closed and Villefort fell into a chair. 'Oh, my father.
If people hear about this letter, it will be the end for me. I must make sure that nobody knows about it!'
مشارکت کنندگان در این صفحه
تا کنون فردی در بازسازی این صفحه مشارکت نداشته است.
🖊 شما نیز می‌توانید برای مشارکت در ترجمه‌ی این صفحه یا اصلاح متن انگلیسی، به این لینک مراجعه بفرمایید.