سرفصل های مهم
فصل 01
توضیح مختصر
زمان مطالعه

14 دقیقه

سطح

خیلی سخت
دانلود اپلیکیشن «زیبوک»
این فصل را می‌توانید به بهترین شکل و با امکانات عالی در اپلیکیشن «زیبوک» بخوانید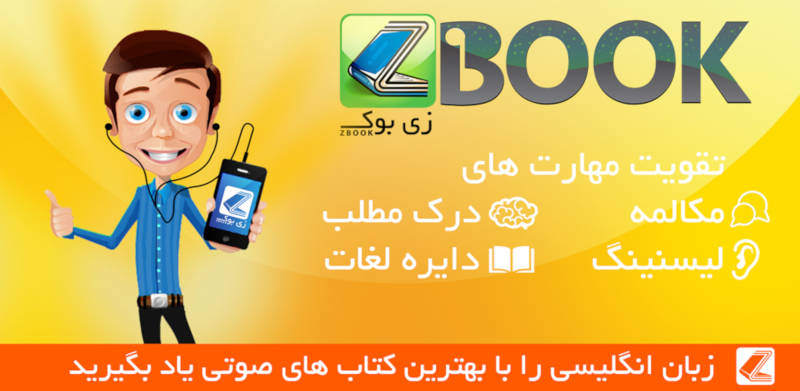 متن انگلیسی فصل
Chapter one
A Horrible Discovery
The sun was setting over London in red and orange flames that made the rows of old buildings blush and glow. It had been another hot day in one of the longest heat waves the city had seen in the last decade. Now the streets were busy with after-work traffic; the drivers were trying to make it home to their cool, shady lawns as quickly as possible. The alleys were filled with pedestrians who were looking forward to a pleasant supper in one of London's many restaurants, coffee shops or fast-food places. Others were walking their dogs along the River Thames, now that the temperature had cooled down a little. Jennifer Clearwater walked along the riverbank, dreaming about her trip to Bermuda. Was there anything she had forgotten to put on her list of "Things To Put In The Suitcase"? Jeans, T-shirts, shorts, sandals, Jeffrey's bathing trunks, her own bathing suit… oh yes, and that pretty little bikini she had recently bought at "Gray's". It had pink and white stripes. "You look like a candy cane - sweet enough to eat," Jeffrey had remarked dryly when she had shown off her new two-piece bathing suit to him.
She could hardly wait to get on that airplane with her husband, whom she still adored even after seven years of happy marriage. First she glanced at her watch, then she looked for Polly, their poodle, who had disappeared in the bushes by the water five minutes ago. "Polly," she called. "Polly, come on, we've got to go now!"
No sight nor sound of Polly.
"Polly!" Jennifer called again. "Polly, come back, will you? Where are you, POLLY?!"
Suddenly she heard a faint bark behind her. It seemed to come from the river's edge. She stopped and turned round, walked back a few steps and listened. Yes, that definitely was Polly's high-pitched bark. "Yap! Yap! Yap!" She sounded excited and upset.
Jennifer pushed the twigs aside and ducked right through the hedges along the river, until she saw the water shimmering in the last sun rays of the day. "Polly!" she cried. The poodle responded with a series of excited barks from somewhere round the next bend.
The young woman walked hastily round the bend and saw her dog growl at something that looked like a long white branch floating in the water. No, it had to be something like a thick white pole because blue fabric, maybe a flag or tent or something else, was attached to it. This was what Polly was growling at - or rather pulling at.
"Polly! Come here! Let go of it, will you? We've got to go!"
The dog let go of the blue fabric but did not move from her spot. Instead she started on another series of barks.
"Polly! Leave that thing alone, will you? Come on, be a good doggy! We've got to go home to Daddy!"
Jennifer moved closer to put Polly on the lead and saw something that looked like a mop of wet black hair.
Then she froze. Oh my God, she thought. OH NO. It can't be! It couldn't… could it?
It was. It was another one of the Thames Murderer's victims. It was the body of a dead woman whose hair had got tangled in a bush. She was wearing a dress as blue as the sky.
Oh my God, Jennifer thought.
"Help!" she screamed. "Help! Murder! HELP!"
Then she grabbed Polly and ran back to civilisation to notify the police.
Shortly after six-thirty p.m. Inspector Hudson put down the receiver with a sigh. He had been expecting that phone call - in fact, he had been wondering for the past month or so when they would give up and assign him to the Thames Murder Case. Now he had both of them. And he didn't like it. No, sir, he didn't like it one bit.
Because he had secretly been following up on Scotland Yard's investigations and felt that the murders of two beautiful young women, found drifting in the river, were tricky cases. Nothing linked the victims to each other, as far as he knew. The murderer seemed to pick them randomly in lonely parks after dark. They seemed to have nothing in common, except that the second woman had been found exactly four weeks after the first one. About a week after the first murder, a note had been sent to Scotland Yard, mocking their failure to find the murderer and signed "Jack the Skipper". Along with the letter, he had also sent the belt that belonged to the victim's dress. When the body was examined, it was found that the first victim had been strangled with that very belt.
What a horrible case, James Hudson thought.
There was a knock on his door.
"Come in," he called.
His secretary entered with a thick folder. "The Thames Murder Case, sir - they just brought it over."
"Thanks, I've been waiting for that." Eagerly he took the heavy folder from her and leafed through it until he found the note the Yard had received one week after the first murder. It was handwritten in capital letters.
"Will that be all, sir?" she asked. "Because if you don't need me anymore, I would like to finish for the day. It's almost seven o'clock." "What? Oh - yes, thank you," he answered without paying attention. His thoughts were on the note. The secretary shrugged and left, shutting the door behind her.
"Still fumbling in the dark, aren't you?" the note read. "You shouldn't be - it was bright enough when I strangled the poor lamb with this pretty beige belt, haha!"
Despite his many years of experience a cold shiver ran down his spine. He sensed he was about to deal with a very smart and evil mind and wondered if "Jack the Skipper" would again send the murder weapon together with another note.
On his way home Hudson could not stop thinking about the mocking note. His many years of dealing with all kinds of criminals told him that there was a hidden meaning between the lines. The note was too short for someone who wasted words. Why did the sender point out that it had been "bright" when he had strangled the woman? And what did he want to say with the name "Skipper"? Was the man they were looking for a sailor?
The inspector was so caught up in his thoughts that he almost over-looked an old woman crossing the street. He frantically slammed on the brakes and smiled an apology to the little old lady who was furiously shaking her umbrella at him.
"Get a grip on yourself, old man!" he told himself while wiping the sweat off his forehead. "Don't get too caught up in the case. You have to keep cool to find the bastard!"
When James Hudson finally got home at nine o'clock, he found Miss Paddington - his loyal housekeeper, cook, budget manager and drill sergeant - in the kitchen. She was busy scraping something black and burned out of a baking tray. The whole house smelled as if it had been set on fire.
"Oh my," she said nervously when she saw the inspector. "I'm afraid I burned our supper."
"What is it?" he wanted to know. "Or rather - what WAS it?"
"Your favourite meal - my homemade pork pie," she mumbled without looking at him, scraping away furiously. "I'm so sorry but today just isn't my day! I didn't get any sleep last night. I tossed and turned and stayed awake all night - and today I'm completely useless!"
"You're never useless," Hudson replied politely, even though his stomach was growling hungrily, and right now he would have given anything for one of Miss Paddington's delicious pork pies.
"You're too kind, Inspector. But it's always the same when there is a full moon. I tried a cup of warm milk, and it didn't work. Then I even tried this special meditation that is supposed to make you tired no matter what. Oh yes, it made me tired alright! But I still couldn't fall asleep. Now I'm just a tired wreck."
"What did you just say?" the inspector asked absent-mindedly.
"I said I'm a tired wreck."
"No, I mean before that - did you say something about a 'full moon'?" "Oh yes, the full moon! We had a full moon last night. Didn't you notice?"
Indeed Hudson, whose body did not care whether the moon was full or not, hadn't noticed. But now he remembered something.
"So last night was rather bright, wasn't it?" he inquired.
Miss Paddington looked at him as if she thought that his question was not too bright. "Yes, of course, Inspector. There were no clouds in the sky."
Hudson forgot his hungry stomach when something dawned on him. "Why - of course!" he exclaimed. "Last night we had a full moon! That's what he meant with 'bright'! Miss Paddington, you're simply brilliant!"
The housekeeper was not too sure whether her beloved boss was still in his right mind or not. Could it be that the hot sun had scrambled his brains? Or perhaps the full moon had gotten to him? Maybe it affected people differently, so that some could not sleep (like her), while others could not think straight (like him)?
Hudson took one look at her and explained hastily: "Today they assigned the Thames Murder Cases to me. That's why I came home so late tonight. And as it turned out, the murderer seems to always strike during a full moon, because a second victim was found early this evening."
"Oh my God, how horrible!" Miss Paddington was so shocked she dropped the cooking pot she had been scrubbing. This was news to her. The media had not been told yet, because Scotland Yard had to notify the victim's family before the sad news could be made public. "Yes, and I wouldn't even have noticed if it hadn't been for your remark about the fall moon! Perhaps I should retire and let YOU handle the case!"
That was a very flattering compliment, and for a second Miss Paddington smiled happily. Then she remembered her blackened pork pie and frowned.
"But, sir - I can't even serve you a proper supper tonight! And there is not enough food in the house to prepare something else. You must be starving by now!"
He really was starving, but he didn't want to make her feel any worse than she already felt. "Tell you what," he said. "Let's go out for a meal. I'm paying for it. After all it was you who shed new light on the Thames Murder Cases, Dr Watson!"
Early next morning Inspector Hudson found the autopsy report on his desk. The medical examiner had thrown in a late night shift because the second murder case would be reported in today's newspapers and on the local TV stations. The public was already starting to get hysterical about the Thames Murder Cases, and Scotland Yard had to come up with quick results - or at least with some details for the London public.
He opened the report and read that this victim had also been strangled with a belt, or a similar object, as the strangulation marks on her neck showed. Then he looked at the photos of the victim. Her name was Sue Baker, and she had been a pretty young woman. The police had been able to identify her so quickly since the officers had discovered her handbag under a bush nearby. Nothing seemed to have been taken from the bag; her passport, her key chain and even her purse with a few bills and quite a lot of coins were all still there. She had been a waitress at the "Old Lion's Pub" and had taken home the tips received that evening. Since she had lived by herself, no one but her cat had yet noticed her absence. When the police officers notified her old parents, who lived in a village close to London, late last night, it was such a shock to her mother that she just kept asking over and over, "What about Lizzy? What about poor Lizzy?" Her husband explained that Lizzy was the name of Sue's cat. The officers had to drive over to Sue's flat and fetch a very scared and hungry cat. After they had dropped the animal off at the parents' home, Sue's mother seemed to calm down a bit.
These are the tragedies behind the breaking news of a spectacular crime, Hudson thought. The personal tragedies usually don't make the news. However, they do make me care about my cases.
He silently vowed to himself that he would find the person who was responsible for the tragedy of Sue Baker's mother - and Lizzy, the cat.
"Just a moment." The young officer disappeared between the long shelves on which the evidence was kept in sealed plastic bags. A minute later he returned with three labelled packages.
"Here you go, sir." He handed the plastic bags over to Inspector Hudson. Inside were the two dresses the victims had been wearing last and the belt "Jack the Skipper" had sent with his note. The beige dress of the first victim clearly matched the belt the young woman had been strangled with. The inspector looked at the label inside the dress. It was a French designer he had never heard of. Clearly the dress had been expensive.
He took a photograph of the label.
Curiously he turned to the second dress. This one was of a deep blue. "Did it come with a belt!" he asked the young officer.
The officer shook his head. "No, sir, no belt came with that piece of evidence."
Hudson glanced at the label. It was the same French designer. He whistled through his teeth.
"The same type of dress as the first one? That's strange," James Hudson murmured in surprise. "And a waitress in expensive French designer clothes? That's even stranger…"
"Yes, sir, isn't it?" the young officer agreed. "You'd think they don't earn enough money to make ends meet - and then go out and buy a French dress like that? Oh well, you never know with women -" But Hudson was no longer listening. He didn't know very much about women, but he DID know that the similarity of those two dresses was no coincidence. They were a lead. An important new lead in the Thames Murder Cases. They tied the two cases together. They were the connection he had been looking for.
مشارکت کنندگان در این صفحه
تا کنون فردی در بازسازی این صفحه مشارکت نداشته است.
🖊 شما نیز می‌توانید برای مشارکت در ترجمه‌ی این صفحه یا اصلاح متن انگلیسی، به این لینک مراجعه بفرمایید.