سرفصل های مهم
فصل 13
توضیح مختصر
زمان مطالعه

7 دقیقه

سطح

ساده
دانلود اپلیکیشن «زیبوک»
این فصل را می‌توانید به بهترین شکل و با امکانات عالی در اپلیکیشن «زیبوک» بخوانید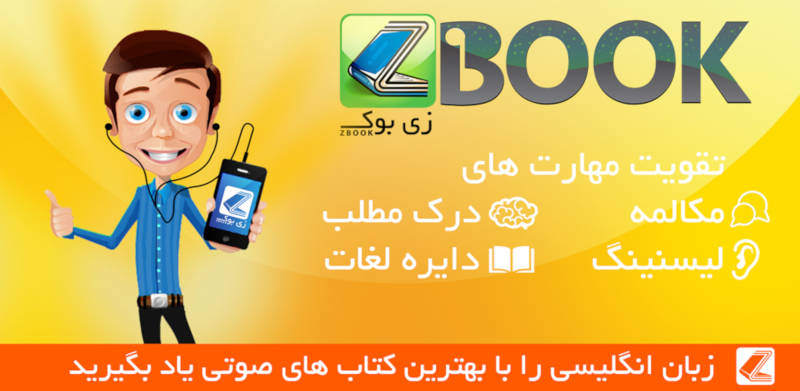 متن انگلیسی فصل
Chapter thirteen
A dinner ruined
Mark had brought salmon, salad, potatoes and ice cream with him to the house. He stood in Fanella's kitchen chopping and mixing, frying and roasting, while Fanella sat with Ellie playing 'Snap!' in the front room.
'Why does he have to be here?' Ellie asked crossly, as Fanella gave out the cards.
'He's cooking our supper,' said Fanella. 'It's good. It means I'm free to play cards with you.'
'We could have got a takeaway,' said Ellie who, Fanella was learning, had an answer to everything.
'Well, I think this will be nicer than a takeaway,' said Fanella. 'Mark's making salmon fishcakes.'
'Yuck!' said Ellie. 'I wanted a spring roll from the Chinese takeaway.'
'Oh come on, Ellie,' said Fanella, feeling that she might lose patience if she wasn't careful. 'It's kind of Mark to cook for us. And I want you to try and be polite to him. Even if you don't like the food.'
'Lie, you mean?'
'No, I don't mean you have to lie,' Fanella said.
'But if I'm polite, that means I will have to say I like the food when I don't, and that would be a lie!'
Fanella growled playfully. 'If you don't like the food, just say so politely,' she said. 'You could say, "Thank you very much Mark, but I don't like fishcakes".'
'OK,' said Ellie, suddenly becoming quite agreeable.
Fanella couldn't help feeling sorry for Mark as they sat down at his beautifully prepared table in the kitchen. He put a plate of fishcakes in front of them both, decorated with green herbs and a delicate Thai sauce he had made. Ellie waited for him to sit down before saying in her most grown-up voice, 'Thank you very much Mark, but I don't like fishcakes.'
Mark looked at the little girl and frowned. 'You could try them before you say you don't like them,' he said.
Fanella knew Mark had spoken to Ellie in the wrong way and that this would annoy her rather than calm her.
'If I know I don't like them, why should I try them?' she said.
'Because I said so,' said Mark. Clearly he was used to speaking to his own children this way.
'But you aren't my dad, you aren't even my teacher, so I don't have to do what you say,' said Ellie. And she kicked the table leg.
'Ellie!' said Fanella, feeling herself go hot. She knew she could have calmed Ellie down if Mark had not been there, but she was aware of his disapproving look. He obviously thought she was too soft on the child, and she found herself trying to please him. She spoke to Ellie in a way she thought he would approve of.
'Go to your room,' she said, and added, 'At once!' in the strictest voice she had ever used with her.
It was a mistake. Ellie pushed her chair back and threw her plate of food onto the floor, so that the plate smashed and the food flew all over the place. Then she burst into tears and ran upstairs. Fanella could hear her crying in her room as she swept up the broken plate.
'What that child needs is discipline,' said Mark. 'Don't be fooled by her crying, it's all an act. Ignore it. She'll soon be down for her supper.'
Fanella was not so sure. She had never sent Ellie to her room before, and if ever Ellie had been upset about something she had gone and comforted her. It felt wrong to ignore her, but she found it hard to argue with Mark.
They ate in silence. When they had finished, Mark came round to her side of the table and put his arms around her. 'Don't worry so much about the child,' he said, kissing her neck. 'She'll be fine. Now come on, let's go and make ourselves comfortable in the sitting room.'
It didn't feel right to Fanella, letting Mark kiss her while Ellie was upstairs on her own, but part of her felt she needed this. It was so hard bringing up a child on her own and although she didn't agree with Mark's approach, it felt reassuring to have him there, supporting her, letting her lean on him. Perhaps he was right that she should not let Ellie get away with so much. Perhaps ignoring her behaviour was the only way to deal with it.
She leant against Mark's broad shoulder and let him put his arms around her, and suddenly she realised how much she had missed adult contact over the months since Steven had left. She turned her face towards him and kissed him back, feeling the warmth of his lips against hers, and enjoying the strength of his arms around her.
It was a few minutes before she looked up and found herself face to face with Ellie. She was standing in the doorway, holding her teddy bear tightly, with her eyes swollen from crying.
Fanella leapt up. 'Come here, Ellie,' she said, opening her arms wide and wanting nothing more than to hold the troubled child.
But Ellie froze in the doorway. Fanella went to her and knelt down, gently putting her arms around her. 'It's all right,' she said. 'Everything's all right.'
'I want him to go,' said Ellie, pointing at Mark.
'No, Ellie. Come on. Mark doesn't have to go. Why don't you make friends with him?'
Fanella rather hoped Mark would take this hint and say something playful to Ellie to indicate that he wanted to be friends with her. But he seemed incapable of getting onto her level.
'It's OK, Fanella,' he said. 'I'll go. I'll give you a ring and we'll meet again when Ellie is out at school.' He stared angrily at the little girl as he said this and she frowned back at him.
He picked up his coat and went out of the door, kissing Fanella on the cheek as he passed her. He squeezed her arm and she appreciated the reassurance he was clearly trying to communicate to her.
When he had gone, she took Ellie's hand and led her to the door. 'Let's go and get you that spring roll,' she said. She knew that she was going back on all that she had said to her earlier but decided that she should follow her own feelings. Ellie looked up at her and smiled.
مشارکت کنندگان در این صفحه
تا کنون فردی در بازسازی این صفحه مشارکت نداشته است.
🖊 شما نیز می‌توانید برای مشارکت در ترجمه‌ی این صفحه یا اصلاح متن انگلیسی، به این لینک مراجعه بفرمایید.