سرفصل های مهم
فصل 03
توضیح مختصر
زمان مطالعه

13 دقیقه

سطح

متوسط
دانلود اپلیکیشن «زیبوک»
این فصل را می‌توانید به بهترین شکل و با امکانات عالی در اپلیکیشن «زیبوک» بخوانید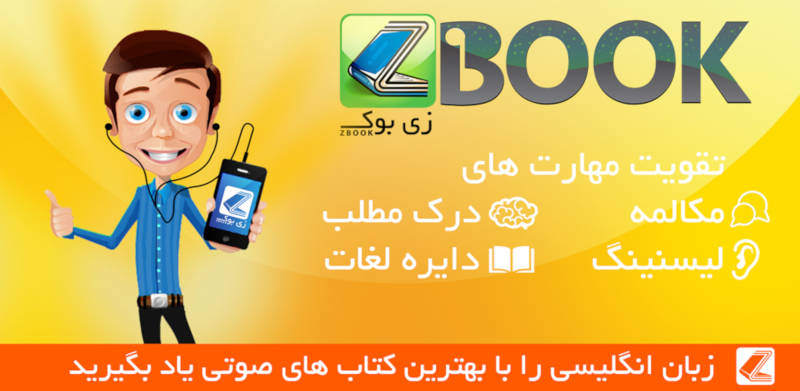 متن انگلیسی فصل
Chapter three
Instant attraction
Teresa left Timothy's school that morning feeling on top of the world. She found Timothy's teacher very attractive. He wasn't like other teachers. Apart from the fact that he was a man (and most of the teachers in primary schools were women), he seemed to enjoy spending time with young children and took a genuine interest in them. She always liked people who were nice to her son, and in addition to this, Rod really was very good-looking!
She smiled to herself as she walked home. 'I have become a typical housewife,' she thought, 'fantasising about other men while my husband is out at work.'
But she didn't mind this image of herself. She enjoyed talking to Rod, and thinking about him made the day brighter until her own husband came home. She loved Paulo deeply, so a little romance was harmless. Anyway, Rod was married, and it was unlikely he ever gave Teresa a second thought. It was just nice to fantasise!
While she walked, she made a mental list of the things she had to do that day. She would shop at the supermarket for the week's food, and go into town to get some new clothes for Timothy. Then she remembered that she had to ring Fanella and see if she would go into Timothy's class to give a talk.
Teresa phoned Fanella at lunchtime, who agreed to call in on Teresa on her way home from work. Timothy was playing out in the garden with a friend when Fanella arrived at around six that evening.
'I was wondering,' said Teresa, pouring tea from a green pot into two patterned mugs, 'whether you'd like to come to Tim's school and give a talk on publishing children's books?'
Fanella took the mug of tea gratefully. She was thinking about Teresa's suggestion and wondering why Teresa had thought of asking her. Teresa was always thoughtful and kind to Fanella, but sometimes she had hidden motives for the plans she made. She wondered now whether this was just another way to make her feel part of Timothy's world. Fanella would love to share her knowledge with a class of children, but only as a professional publisher. She didn't want to do it just because Teresa felt sorry for her.
'Is this one of your ideas?' she asked suspiciously, looking at her friend through the steam from her tea.
'Not at all,' said Teresa. 'It was Rod's idea - you know, Timothy's teacher. He asked me this morning whether I knew of anyone, and I immediately thought of you. I told him you might be too busy. It would be doing him a favour of course.'
'Oh, I don't mind doing a school a favour,' said Fanella, 'as long as you're sure they want me. You're not just trying to cheer me up?'
'Oh, come on,' said Teresa. 'I know the last few months have been hard for you, but I think you're coping marvellously. So when do you think you might be able to go to the school?'
'I can take a day off next week. Ask him when he'd like me to come in.'
'I'll give you the school number, then you can talk to him yourself,' said Teresa.
'OK. Hey, is this the teacher you like, the one with the lovely eyes and black hair who looks like Tom Cruise?' Fanella asked.
Teresa laughed. 'Yes,' she said, 'it is. I think you'll find he's rather attractive. It's a shame he's married.'
'Oh, is he?' Fanella wasn't surprised. And anyway, she was not looking for a man in her life. They just caused you more problems, she had decided, and she was already managing very well on her own.
'By the way,' said Teresa suddenly, 'what's happening with that independent adoption agency you contacted?'
'Well,' began Fanella, cautiously, 'since the first interviews and workshops, I've had a team interview where they told me that being single shouldn't stop me from adopting. They want to make a home visit though, which is the most thorough part of the procedure, so nothing is definite yet.'
'That's great news!' said Teresa. 'And if I can do anything to help, I will - like telling them how wonderful you are with Timothy!'
'Thanks, Teresa. There's a long way to go yet of course: endless interviews, workshops and then there's the question of finding the right child. That's if they decide I can have one. But I'll need two references, so perhaps you could provide one of them.'
'I'd love to!' said Teresa.
Fanella cycled back to her own house feeling, for some reason, more optimistic than she had done for a while. Over the summer, she had gradually forced herself to stop thinking about Steven. She had redecorated her whole house so that it would no longer remind her of him. She had chosen the colours carefully, and just doing this had made her feel more in control of her life.
Steven had rung her once, to say he and his new girlfriend were planning to marry. Fanella had reacted by becoming even more determined to do the thing she most wanted to do: adopt a child. Steven was not going to stop her!
She had contacted an independent adoption agency the day after she heard Steven was getting married. She was told to go to an introductory meeting where she could learn more about the advantages and disadvantages of adopting a child as a single person. She had learnt that being single was not a problem any more - the important thing was your commitment to bringing up a child. Two interviews with a social worker had followed, and even though she still had to have a home visit and attend further workshops, she felt far more confident that she might be allowed to adopt a child.
Since then, she had put Steven out of her mind and concentrated on work and on finding out as much as she could about adoption. Now, in September, things did not look as bad as they had done that evening in June, when she had spent the evening in tears at Teresa's.
The next day Fanella phoned Rod at his school and arranged to go in the following week. Although she had to take a day off, she didn't mind giving the school her time. It would be a change for her to be with children, and interesting to see what happened inside primary schools these days.
A week later, Fanella arrived at the school. She was welcomed by the school secretary and given a cup of coffee in the staffroom. Then the secretary took her to Rod's classroom.
'Here you are,' said the secretary to Rod, as if Fanella was a parcel she was delivering.
Rod looked up from the child-sized chair where he sat, helping a group of children with some writing. Fanella's heart jumped. Teresa hadn't been exaggerating when she'd said Rod looked like Tom Cruise. But she hadn't mentioned his lovely warm smile and his gentle manner with the children.
Rod stood up, apologising to the children for having to interrupt their lesson, and came over to Fanella.
'Hi,' he said, smiling. 'Take a seat.' He indicated an armchair on the carpet. 'It's really kind of you to come in like this. Has anyone given you a coffee?'
'Oh yes, thank you,' said Fanella, sitting down and taking some pages out of her bag.
'Now, listen to me everybody,' said Rod, turning to his class. 'We're very lucky today because we have a visitor, a very special visitor, who helps to make the books we read in school. I'd like you all to come quietly and sit on the carpet, so she can tell you about her very important job.'
'I know her,' came Timothy's excited voice. 'I know you, don't I?' he said to Fanella.
Fanella smiled and touched his hair. 'You do, yes,' she said. Rod smiled at Fanella and her heart jumped again.
The talk went well. The children were very interested and sat with open mouths as Fanella showed them some original drawings, and compared them to the drawings in some published books.
'Everyone starts off making mistakes,' she told them. 'Sometimes artists try the same drawing ten or twenty times before they get it right. Put your hand up if sometimes you try a drawing and it comes out all wrong.'
A forest of hands shot into the air.
'Well, if you keep trying, like these artists do, you can get it right in the end,' she said.
She went on to talk about some of the authors she worked with. The children knew the names of some of them and were delighted to think Fanella had met them.
'That was great!' said Rod when Fanella had finished and the children had gone off for lunch. 'They were really interested, and it takes a lot to interest some of them!' He laughed. 'Hey, would you like to come for a quick lunch at the pub over the road? I'd like to talk to you more about publishing.'
'I'd love to,' said Fanella, thinking there was nothing she would like more right now.
They sat outside in the late summer sunshine, eating bread and cheese and drinking fruit juice.
'I'm going to tell you something,' said Rod, after they had chatted for a while about their different jobs.
Fanella looked at him, slightly surprised. What on earth was he going to tell her?
'I've written a couple of children's stories myself,' he said, 'and I wondered if you'd take a look at them?'
Fanella laughed with relief. 'I'd love to look at them,' she said. 'We're always looking for new talent.'
'Oh, thank you,' he said. 'I haven't actually shown them to anyone else. I'm a bit embarrassed about them. They might be dreadful. But you must see a lot of dreadful attempts at writing for children, so you'll be used to it.'
Fanella laughed again. 'I do,' she said. 'But I'm sure yours won't be one of them.'
Rod smiled at her. For a brief second their eyes met. He noticed the deep brown of hers, the look of sadness, and felt suddenly that he'd like to know her better. But it was almost time for afternoon school to begin.
'Listen,' he said. 'I'll send you my stories at the publishers, shall I?'
'Be sure to address them to me personally, though,' said Fanella, 'or they'll be put in a pile somewhere and it'll be months before I get to see them.'
'OK,' said Rod. 'And hey, thank you again. You've made the children's day.'
'Goodness me!' thought Fanella as she cycled home. 'He really is quite something.' She was filled with a sense of joy she had not had for years, not even when she had first met Steven.
'He's the kind of man I could fall in love with,' she said to herself. But then she remembered: he was married and probably had children of his own. He was out of the question. 'I must focus on myself and the adoption,' she told herself.
But nothing could stop her heart from singing as she arrived home and went straight to the phone to ring Teresa.
مشارکت کنندگان در این صفحه
تا کنون فردی در بازسازی این صفحه مشارکت نداشته است.
🖊 شما نیز می‌توانید برای مشارکت در ترجمه‌ی این صفحه یا اصلاح متن انگلیسی، به این لینک مراجعه بفرمایید.