سرفصل های مهم
فصل 04
توضیح مختصر
زمان مطالعه

12 دقیقه

سطح

متوسط
دانلود اپلیکیشن «زیبوک»
این فصل را می‌توانید به بهترین شکل و با امکانات عالی در اپلیکیشن «زیبوک» بخوانید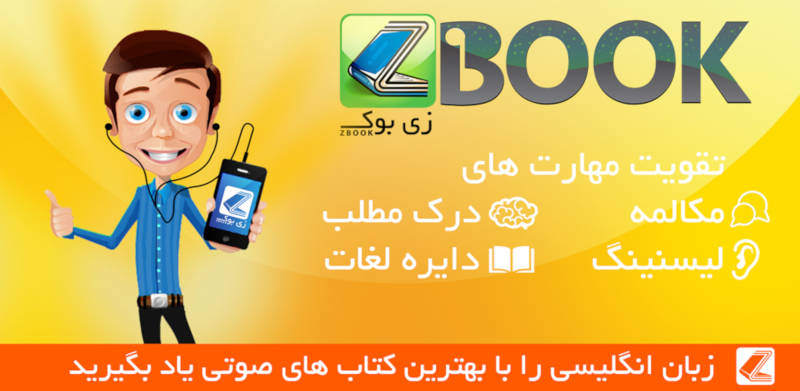 متن انگلیسی فصل
Chapter four
An important visitor
'You didn't tell me he was so attractive!'
'I thought I did,' said Teresa, a little concerned for Fanella. She hadn't heard her as excited as this for years.
'You said he looked like Tom Cruise, but you didn't tell me about that beautiful smile. Or about his sense of humour and the way he manages to talk to children without looking down on them and…'
'Hey, calm down, Fanella. I didn't tell you all that because I didn't want you to fall in love with him. He's married.'
'Are you sure?'
'Of course I'm sure! I've seen his wife,' Teresa said with a smile.
'What's she like?' Fanella asked.
'Tall, blonde, attractive, earns quite a lot of money as an interior designer. What other teacher do you know who drives a BMW?'
'Oh, I'm beginning to understand,' Fanella said, though she couldn't help feeling disappointed. There had definitely been something between her and Rod - she was sure of it. She couldn't help feeling he had liked her too. But it was clear from what Teresa had just said that he was very happily married. A rich blonde wife! He could hardly be attracted to a small lonely woman who wasn't even able to have children. She would have to forget about him.
'You must forget about him,' Teresa was saying at that very moment. 'If I'd thought this would happen, I wouldn't have suggested you went in to give that talk. I thought you were more sensible than this!'
'I am, usually. I don't know what came over me!'
Teresa couldn't help feeling a little jealous at that moment. She had always thought Rod was a little attracted to her, as she was to him. But she stopped herself from feeling jealous. Rod was simply a really nice guy, and it wasn't surprising Fanella had got on well with him.
'Oh, Fanella!' she said. 'You've fallen in love with him! I should have predicted this. It's not good for you. You need to find someone single and available. You don't need any more problems in your life at the moment.'
'Oh, don't worry,' said Fanella. 'I'm not really looking for a man at all. I don't want anyone right now. I just couldn't help liking him. I shall forget about him the minute I put the phone down. I've got more important things to think about, like the social worker who is coming tomorrow evening.'
'Oh, yes, I'd forgotten. How are you feeling about that?'
'Nervous,' said Fanella, and she wasn't lying. It was going to be the hardest part yet of the adoption procedure.
She spent the rest of the day cleaning and polishing her house until it sparkled. At least there could be no question over the suitability of the home environment for a child. The hard physical work also helped her to forget about Rod. By the evening, she was concentrating once again on the possibility of becoming a parent, and had convinced herself to forget about romance for the moment.
Fanella had wanted children ever since her early twenties. Now, approaching her mid-thirties, she felt a sense of urgency. She knew there were plenty of people who enjoyed successful careers, freedom and a good standard of living and didn't want a child. But, for Fanella, those things were not important. She wanted the deep commitment of a child, and she was prepared to sacrifice other things in her life for this.
The social worker was a thin woman, wearing grey clothes and with long grey hair tied up on top of her head. She stepped into Fanella's sitting room and immediately looked around, taking in the details of the small room.
'It's not a very big room,' she said. 'Have you imagined how much smaller it would feel, filled with children's toys? Children need space to move about too,' she added.
Fanella felt herself getting annoyed straight away. As if she hadn't thought about this! 'My friend's little boy loves playing here,' she said. 'He often comes with lots of toys and makes a whole world in here with roads and mountains and a garage.' She stopped, aware that she was sounding defensive.
The social worker didn't say anything, but quickly wrote something down. Fanella took a deep breath.
'Would you like tea, or coffee?' she asked, trying to relax.
'Coffee, white, two sugars,' said the social worker, sitting down on the sofa and continuing to write.
Fanella went into the kitchen. She was suddenly feeling very emotional. Ordinary parents didn't have to go through this exhausting procedure - it just didn't seem fair. All she knew was that she loved children and had the love to give a child who needed a parent. Everything else seemed irrelevant. Small room indeed! Children grew up in all kinds of conditions and survived. Surely, all that mattered was that they were loved?
She took the coffee through to the front room and sat down opposite the social worker.
'Have you considered what you would do about work if you were to adopt a child?' the woman asked her.
'I've given it a lot of thought,' said Fanella, truthfully. 'Obviously I need an income, as I'm single. I've been wondering, therefore, whether it might be possible to adopt an older, school-age child, rather than a baby. Then I could continue to work while the child was at school.'
'Mmm,' said the social worker doubtfully. 'Older children's personalities are far more developed of course, and adoptive parents often find they have very little influence over them. Remember, many of our children have had difficult lives and display disturbed behaviour patterns. Younger children haven't had as many problems in their lives, generally speaking, and you have a greater chance of healing some of their wounds.'
'It's not that I wouldn't want a younger child,' said Fanella, afraid suddenly that she didn't sound very motherly. 'It's just that, for practical reasons, an older child might benefit more from my situation. I don't want to adopt a child, and then get someone else to look after him or her. I want to do it myself.'
The social worker glanced at her and made some more notes. 'There are, of course, far more older children available for adoption, if you're prepared for the challenge,' the social worker said.
'Well,' said Fanella, feeling that the woman was softening, 'I know a school-age child would bring different problems, but I've thought about it. I find older children interesting.'
'You've obviously thought a lot about why you want to adopt a child,' the social worker continued, 'but have you ever thought of the problems adopting a child might bring?'
Fanella felt annoyed again. It really seemed as if this woman was trying to put her off. 'Well, yes,' she answered, trying to hide the note of impatience in her voice. 'This isn't just a casual idea. It's something I've been thinking about for several years.'
'Go on,' said the social worker.
'I'm aware of the sacrifices parents make, the heartache, the worry, the way a child changes their lives,' said Fanella with feeling. 'I've seen enough of it! I know you can't put your own needs first any more, once you have a child. No more last-minute evenings out or holidays abroad. I know that you have to be more responsible financially - you can't spend all your income on designer clothes! But I don't care about those things. I like being with children, the new view on life they give you. They can teach you a lot.'
'But what about, say, a child who shuts himself in his room and won't communicate with you?' asked the social worker. 'What would you do with a child like that? A happy child may well give you a new view on life. An unhappy one may simply wear you out with his misery.'
'Children are unhappy for a reason,' said Fanella, suddenly feeling exhausted. She hadn't prepared herself for this! When she and Steven had been interviewed together, the social worker had been much gentler with them.
'I'd try to understand the child,' she said. 'I hope I'd be given some information about his past experiences so I could analyse what was going on and try to work with the child. And I'd only take on a child I felt I could love, through the good times and the bad.'
The social worker smiled. 'We'd only let you have a child we thought you could love,' she said. 'Now show me around the rest of your house, then we need to talk some more about your own childhood.'
By the time the social worker had left, Fanella was ready to fall into bed. It had all been much easier when Steven had been there to go through it with her. Then, they'd been able to share their answers, and talk about it and laugh together afterwards.
Now, Fanella felt lonelier than ever. The social worker had left without giving any clue as to what she was thinking. As far as Fanella knew, the social worker might have decided she was completely unsuitable to be a parent. Perhaps, she was unsuitable and had unrealistic expectations of herself.
She got into bed, trying to think of her life without a child in it. For so long it had seemed a possibility, on the horizon, as if everything else she did was leading to the point where a child would arrive in her life. Now, she thought that perhaps it was never to be.
No child, no Steven, no Rod. What else was there?
She buried her head under the sheets and closed her eyes. Suddenly she needed to sleep more than anything else in the world.
مشارکت کنندگان در این صفحه
تا کنون فردی در بازسازی این صفحه مشارکت نداشته است.
🖊 شما نیز می‌توانید برای مشارکت در ترجمه‌ی این صفحه یا اصلاح متن انگلیسی، به این لینک مراجعه بفرمایید.