سرفصل های مهم
فصل 15
توضیح مختصر
زمان مطالعه

14 دقیقه

سطح

متوسط
دانلود اپلیکیشن «زیبوک»
این فصل را می‌توانید به بهترین شکل و با امکانات عالی در اپلیکیشن «زیبوک» بخوانید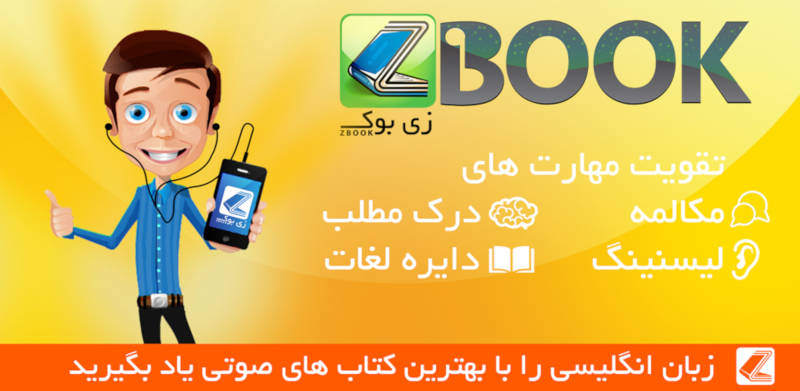 متن انگلیسی فصل
Chapter fifteen
Fanella's choice
On Saturday morning, Fanella and Teresa were walking along the River Cam towards Cranchester. The two children ran ahead. Fanella had arranged to meet Mark at the Orchard Tea Rooms when they arrived. Teresa had suggested that they all go out together so that Mark could get to know the children better. Fanella was glad to have an opportunity to talk to Teresa.
Her meeting with Rod was two days ago and she hadn't heard from him since. But she hadn't stopped thinking about him. Her head was full of questions. What did the kiss mean? Did Rod have any feelings for her? Should she stop seeing Mark? She was bursting to tell Teresa what had happened. She thought if she could talk about it, she might be able to make things clearer in her head and decide what to do.
But it was Teresa who started the conversation. 'So how are things going with Mark?' she asked.
'Oh, not bad. He's good company,' said Fanella. 'I just wish he got on better with Ellie. But something else has happened and I think perhaps I should tell him. Teresa, it's about Rod. I've been longing to talk to someone about it.'
'Rod? He's not back at school is he?'
'No, not yet. But I've seen him a couple of times. He sent me some children's stories.'
'Oh?' Teresa sounded slightly surprised, and there was a hint of disapproval in her voice.
'So we had to meet and discuss them. They're very good, actually,' Fanella added.
Fanella suddenly found it difficult to get to the part of the story she most wanted to tell… about the kiss. She was aware that Teresa was a bit bad-tempered whenever she mentioned Rod, and suddenly wondered if she was the right person to tell. However, if she didn't tell Teresa there was certainly no-one else to talk to.
''Well, I didn't know he wrote stories himself,' said Teresa. 'I remember he asked you to go in and talk about publishing, so he had a hidden motive, did he?'
Teresa still sounded a little angry.
'No, I don't think he invited me just so he could get his stories published,' said Fanella. 'That just came up in a conversation we had afterwards. Anyway, we've met a couple of times since, and, oh, I don't know how to tell you this…'
'Go on,' said Teresa, suddenly suspicious.
'Well, last time we met we… kissed.' Fanella had said it! She felt a wave of relief.
But Teresa, when she spoke, sounded mistrusting. 'What do you mean, kissed?'
'Kissed. Oh come on, Teresa, you know what kissing is!'
'But it depends on the situation. I mean, did you just kiss each other goodbye on the cheek, or was it something more… passionate?'
'It was something more passionate.'
'Wow!' Teresa was silenced.
They walked along together for a few more minutes, then Teresa took a deep breath. 'You do know about his wife?' she said. 'I don't mean to sound disapproving, but I want to protect you, Fanella.'
'He's been having problems with his marriage: the relationship is falling apart,' said Fanella, trying to explain the whole situation in a few words.
'Since when?'
'Fairly recently. It seems to have been made worse by his suspension from school. His wife seems to have lost her respect for him'
'Oh, Fanella,' Teresa said. She stopped walking and turned to look at her friend seriously. 'You must realise what he's doing! Are you completely blind? A man who's just broken up with his beautiful wife, suffering from loss of confidence because his career may be over. He's just using you to build his self-confidence.'
'How can you possibly know that?' said Fanella, feeling suddenly angry. Why was Teresa so cross every time she mentioned Rod? She was supposed to be her best friend, and had always stood by her in the past. Teresa had helped her through all those times when she had discovered she couldn't have children, through trying to adopt with Steven and through their breakup. But now, suddenly, when she was about to find happiness, it was as if Teresa didn't like it one bit.
'It's just so obvious,' said Teresa, walking on again. And I would have thought it extremely unwise to get involved in publishing the children's stories of someone who's a possible child abuser.'
'Teresa!' Fanella looked at her friend disbelievingly. 'You don't mean to tell me you think he's guilty?'
'No, well, I mean we just don't know, do we? We shan't know until he's had his hearing. It's a nice thought that he's the innocent teacher, but we may be wrong.'
Fanella was speechless. She wished suddenly that she was somewhere else, not walking along to Cranchester with Teresa. The floating feeling she'd had since Thursday had suddenly gone completely and the ground felt very hard beneath her feet.
At that moment, Ellie ran up to them. 'Can we feed the ducks? Have you got any bread?' she asked, and Fanella put her hand in her pocket for the old pieces of bread she had brought with her.
'Race you to the river!' said Ellie, and Fanella, using this as an excuse to get away from Teresa for a moment, chased Ellie towards the river, letting her win the race.
Later, in the tea room gardens, they sat under a tree on green deckchairs drinking coffee and eating chocolate cake. Mark arrived, and Ellie immediately looked at Timothy and made a face. Unfortunately, this was witnessed by all three adults.
Fanella felt embarrassed and tried to turn it into a joke. Teresa, who hadn't smiled since their earlier conversation, frowned even more deeply, and Mark, instead of ignoring it, chose to speak severely to the child. 'That is no way to welcome a friend of your mother's,' he said crossly to Ellie, who blushed deeply.
'Oh, come on, Mark,' began Fanella. 'She was only joking, weren't you darling?'
Ellie refused to speak.
'It's time she learnt that her mother's friends are to be respected,' went on Mark. He looked huge standing over the children and staring angrily down at them.
Then he turned to Fanella. 'I'm surprised you're prepared to put up with her, Fanella.'
This was going too far. Ellie screwed up her face and shouted, 'She is not my mother! And you are not my mother's friend. I hate you!'
Mark went red with anger and raised his hand in the air above the child. Suddenly afraid, Ellie jumped out of her chair and ran towards the river.
Fanella didn't hesitate. She leapt up and, pushing Mark aside, ran after the little girl. She caught up with Ellie in a field full of cows and held her. The child was crying in despair.
'You are not my real mother and I hate that man,' she cried. 'I hate him. Why do you like him?'
Fanella held Ellie tightly. 'I don't like him any more,' she said. 'And I'm going to tell him so.'
Suddenly her love for Ellie was more important to her than anything else. Hearing Ellie say she wasn't her mother had hurt Fanella deeply because Ellie had been calling her 'Mummy' for some time now.
'Let's go home,' said Fanella, taking Ellie's hand. 'I'll talk to Mark and Teresa later.'
But Teresa was coming across the field towards them with Timothy following her. 'Oh dear!' Teresa said, coming up to Fanella. 'Mark's gone home. He said he'll call you later. Now come on, let's forget about it and go and finish our cake.' She stroked Ellie's hair, but Fanella suspected Teresa had partly agreed with Mark.
They ate their cake quietly, trying to regain some sense of peace. The Saturday morning sun warmed them as they ate and, after a while, Timothy and Ellie began to whisper and laugh together and the atmosphere softened. But there remained an awkward silence between Teresa and Fanella, and Fanella was quite relieved when Teresa decided it was time they went home.
---
It was early evening, and Ellie was happily lying on the floor watching Snow White on video when the doorbell rang. Fanella looked quickly out of the window to see that Mark was standing there, a bunch of flowers in his hands. Her heart sank.
Ellie was in the front room, so there was no way she could talk to Mark without Ellie hearing, or invite him into the kitchen without her seeing. She glanced at Ellie and, seeing that she was completely lost in the film, opened the door and stepped out onto the pavement.
Mark bent down and kissed her on the lips. She let him kiss her for a moment before moving back, and he handed her the flowers. 'These are to apologise for this morning,' he said. 'I realise I was wrong to criticise the way you deal with your child.'
Fanella looked at her feet. 'I can't take them,' she said. 'I'm sorry Mark, but I can't see you any more. Our relationship just isn't working.'
'I hope you're not letting that child's opinion affect you,' said Mark, holding her shoulder and looking deeply into her eyes. 'Fanella, you're a lovely woman and I'm falling in love with you. But you cannot sacrifice your happiness for the sake of a child.'
Fanella hated this kind of situation. She had rarely had to reject anyone. In fact, she hadn't done it since she was a teenager. She suddenly realised it was easier being walked out on than telling someone else to go.
'It's not just because of Ellie,' she said. 'I'm not ready for this kind of relationship. I need some space to be by myself.'
'But I've given you lots of space, haven't I?' continued Mark. 'I've hardly pressurised you. But I've been thinking about you more and more, and each time we say goodbye I can't wait to see you again. I haven't felt like this about anyone for years. It seems to me that Ellie is the only thing that stops us being very happy together, and if you could only show her how to behave…'
'Mark, I'm sorry. It's over.' Fanella found herself using the very words Steven had used to her.
Mark stared at her, letting her words sink in. Then he grabbed her and kissed her forcefully on the lips. Fanella gave in for a moment. But the memory of Rod's kiss was still clear in her mind and Mark's embrace meant nothing in comparison. She pulled away from him. But not before a BMW parked a little way down the street drove off into the summer evening.
Mark left then, and Fanella closed the door behind him and went to sit beside Ellie, who put her head on her shoulder. Together they watched as Snow White, having eaten the poisoned apple, was woken by the kiss of the handsome prince.
مشارکت کنندگان در این صفحه
تا کنون فردی در بازسازی این صفحه مشارکت نداشته است.
🖊 شما نیز می‌توانید برای مشارکت در ترجمه‌ی این صفحه یا اصلاح متن انگلیسی، به این لینک مراجعه بفرمایید.