سرفصل های مهم
فصل 16
توضیح مختصر
زمان مطالعه

8 دقیقه

سطح

ساده
دانلود اپلیکیشن «زیبوک»
این فصل را می‌توانید به بهترین شکل و با امکانات عالی در اپلیکیشن «زیبوک» بخوانید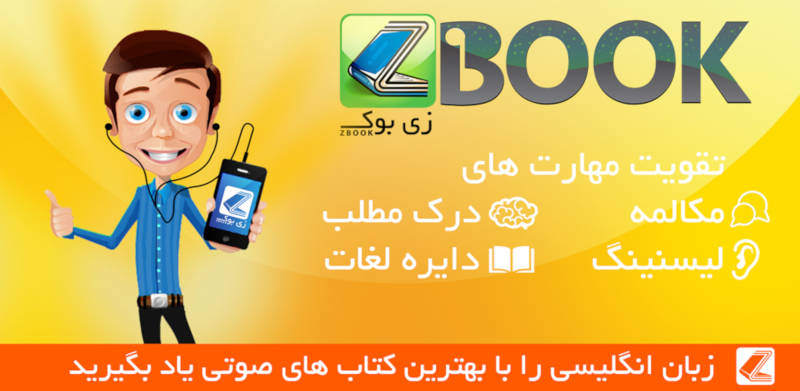 متن انگلیسی فصل
Chapter sixteen
Another kiss
The day Rod and Fanella had kissed, Rod had left feeling happy but confused. He had arrived home to find Leah waiting for him at the door. 'Hi!' she said, putting her arms up around his neck, and kissing him more affectionately than she had done for some time.
Rod was surprised and not completely displeased. He loved Leah, but at that moment he felt closer to Fanella.
'Rod,' said Leah, 'we need to talk. I've been thinking. I spoke too quickly the other day when I said it was over. I do still love you, and it isn't easy to throw a relationship away as quickly as this. Since I said we should finish, you've hardly been here, and I realise how much I miss you.'
Rod looked at her. She was so lovely, so beautiful, so intelligent. But he felt something was missing. Was it simply that he wasn't sure she meant what she said? Or had there always been something missing from their relationship? Something he hadn't noticed until he had kissed Fanella that afternoon.
'You certainly know how to surprise me,' said Rod, smiling.
'Let's talk later,' said Leah, beginning to kiss Rod again and leading him gently to the stairs. 'I feel like going to bed, don't you?'
'Hey, hang on,' said Rod. 'What's going on? Mr Simpson hasn't finished with you, has he?'
'No!' said Leah in a hurt voice. 'But I'm thinking of finishing with him. It's you I really want. I've been doing a lot of thinking, and I realise that now.'
'Sorry,' said Rod. 'But I'm just not in the mood for bed. I've been feeling really bad about myself for a few weeks now, and I can't suddenly pretend everything's all right. I need to think, and we need to talk some more before we make any big decisions about our future.'
He released himself from her arms and poured himself a whisky. Then, taking his shoes off, he sat down on the sofa. 'I think we need to take a bit of a break, at least until my hearing next week,' he said. 'You may feel differently if I'm found guilty.'
'I shan't,' said Leah. 'I realise I haven't been very loyal to you throughout this, and I can see now that I should have stood by you. I do believe you're innocent, Rod, I really do.' Rod looked at her and again felt confused about his feelings.
'How were your stories received today?' Leah then asked. It was the first time she had taken any interest in them.
'They were received very well,' said Rod. 'But there's still a long way to go, and I shan't feel confident until the hearing is over. The publishers won't want them if they find out I hit a child in my class.'
'But you didn't,' said Leah.
'Well, you and I know that,' said Rod.
'And I'm sure they'll find you innocent.'
'It's good of you to have confidence in me,' said Rod. He put his arm around her. 'I appreciate it.'
The whisky was warming his blood, and with Leah suddenly being so nice to him, he felt a huge weight lift off his shoulders.
Perhaps things were going to get better at last. He wondered if he should tell Leah what had happened that afternoon. But it was impossible to talk to her about it now. He hadn't had a chance to examine his own feelings yet, and if she knew about it, she might decide she was better-off without him after all. He put his head on Leah's shoulder. 'Give me a chance to think things through,' he said. 'We both need time after all that has happened.'
That weekend, Rod realised he still hadn't got Fanella out of his mind. He knew it was crazy. After all, his own wife wanted him back now and he loved her. But he couldn't leave a woman like Fanella waiting for some word from him. He was sure she must be wondering what on earth he was doing. He must see her somehow, and he must see her at once.
One problem was he didn't have Fanella's home address. He could wait until Monday and contact her at her office, but two days had already passed and he was aware that after their passionate embrace, his silence must look strange. Then he had an idea. He had taken the register at school every day and the children's addresses were written at the front. He hadn't seen the register for weeks, but he had a good memory. If he could just picture the front of the register, he would remember Ellie's address.
He concentrated hard, running down the list of names mentally: Kelly O'Neill, Timothy Paolotti, Grace Peters, until he got to Ellie's and then pictured the address next to it. Aha! He had it! He was certain of the street name but he couldn't remember the house number. But it wasn't a very long street and he was sure there would be some clue as to the right house if he went there.
He felt quite nervous as he turned into Fanella's street and began to drive slowly along, looking for a clue as to which house front was hers. He thought he might look rather suspicious to anyone watching him, and decided to park. He would wait and watch for a while. If nothing happened to indicate where she lived, he would get out and walk up and down the street until he spotted the house which must be hers. He wasn't sure what he was going to say to her if he found her, he just knew he had to see her. It was as if he was being pulled towards her by some invisible force.
A little while later, just as he was about to get out of the car and begin to walk, something caught his eye in his rear view mirror. Someone was standing outside the door of a house across the street holding a bunch of flowers in his hands. As he watched, Rod saw the door open and Fanella step out onto the pavement. The man holding the flowers kissed her, and she seemed to return the kiss. Rod's heart sank. He continued to watch. They seemed to be engaged in conversation for a while, before they put their arms round each other and kissed again, a long kiss this time. Rod didn't wait to see any more.
What a fool he had been! Of course Fanella must be seeing someone! She was too lovely and attractive to be left alone for long.
He drove away, feeling more upset than he had imagined possible. After all, when he had arrived in her street, he wasn't even sure what he wanted to see her for. But now, as he drove away, he realised he needed her. But it was no good. He wasn't about to interfere in her life, which was obviously complicated enough already, and make things even more confusing for her. He must stay away from her. She had enough to do with Ellie. She should be left to get on with forming a relationship with someone single and more suitable.
He drove out of town, away from the traffic, towards the open countryside, towards his home. He wished he felt happier that his beautiful wife seemed to want him back.
مشارکت کنندگان در این صفحه
تا کنون فردی در بازسازی این صفحه مشارکت نداشته است.
🖊 شما نیز می‌توانید برای مشارکت در ترجمه‌ی این صفحه یا اصلاح متن انگلیسی، به این لینک مراجعه بفرمایید.