سرفصل های مهم
فصل 17
توضیح مختصر
زمان مطالعه

9 دقیقه

سطح

متوسط
دانلود اپلیکیشن «زیبوک»
این فصل را می‌توانید به بهترین شکل و با امکانات عالی در اپلیکیشن «زیبوک» بخوانید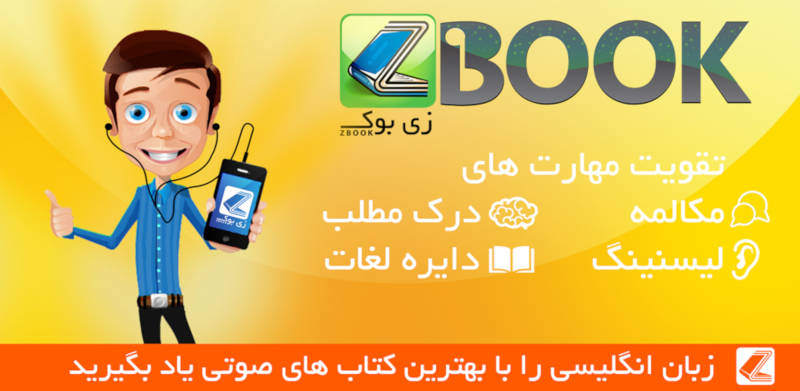 متن انگلیسی فصل
Chapter seventeen
A wonderful surprise
Teresa was on her way to school with Timothy.
'Have you heard?' another mother called out to her. 'Rod's back in school.'
'So he was found innocent?' Teresa asked. 'Of course, we all knew he would be.'
'Of course,' said the other mother. 'Apparently, the child who accused him admitted he'd lied. He did it to please his mother who seems to hate Rod for some reason.'
Teresa couldn't help feeling pleased that Rod was back in school. However, part of her was a little guilty that she hadn't defended him as loyally as Fanella had done.
As she arrived at the school gates, she saw that Fanella and Ellie were approaching on their bicycles. She hadn't seen Fanella since the awful day in Granchester, and she suddenly felt embarrassed. She wanted to leave Timothy and disappear quickly, but they all entered the classroom together.
'You're back!' Fanella said to Rod, blushing as she looked at him. Rod smiled at her. So, thought Teresa, Fanella didn't know Rod was back at school. It was obvious then, that they hadn't seen each other since their kiss. Teresa wasn't surprised.
'Yes, I'm back,' he said. 'Hello, Ellie. Hello, Timothy.' The two children smiled and ran to the book corner. For once Ellie was happy to be left.
'Well, we are truly pleased to see you,' said Teresa. 'I'll catch up with you later, Fanella,' she said and left. Teresa felt she would rather not stand around witnessing the uncomfortable atmosphere between Rod and Fanella.
Fanella, who had not heard a thing from Rod since their meeting, was astonished to find him in school that morning. It was not exactly the right situation in which to bring up matters of the heart, but she found it hard to leave without referring at all to their recent meeting.
'I was wondering what had happened to you,' she said quietly, hoping the children couldn't hear. 'I was hoping you were OK.'
Rod looked at her. She was so kind and sensitive. He wished he could ask her to meet him again, but now he knew she was involved with someone else, it was impossible. And he still had to sort things out with Leah.
'I've just been very busy with one thing and another,' he said. 'I'm sorry.'
'That's OK,' said Fanella, her heart sinking. It was clear he wasn't about to ask her to meet him.
She must go before she made a fool of herself. Teresa had been right about his motives for kissing her that day. He must have needed some reassurance and used her to provide it. She left with a heavy heart.
Then suddenly, later that week, something happened which made her happier than she had ever been - and it had nothing to do with Rod. Her adoption of Ellie had been finalised and made legal. Ellie was as delighted as Fanella was.
'Can I have a party to celebrate being your proper daughter now?' Ellie asked Fanella.
'Of course you can, darling,' said Fanella. 'That's a great idea. We'll make some invitations and you can invite whoever you like from school.'
It was fun preparing for a party, and a huge relief to know that Ellie was hers properly, at last. Fanella longed to phone Teresa straight away and tell her the news, but things had been awkward between them recently. She felt a little lonely having so few people to share the good news with, but tried to concentrate on preparing a really good party for Ellie.
On the day of the party, Fanella and Ellie spent the whole morning getting dressed up. 'I'm going to do your hair, Mummy,' shouted Ellie. She had become increasingly excited as the day of the party drew near and was now almost uncontrollable. But Fanella didn't want to spoil her new daughter's fun.
'Go on then!' she said, and let Ellie tie little coloured ribbons all over her hair. Ellie then got some face paints and Fanella let her draw patterns all over her face. Fanella looked really odd by the time Ellie had finished but Ellie was happy, and that was all that mattered.
As the first guests arrived, they were amazed at the colourful sight at the door: Ellie in a pink ballet dress with her hair full of ribbons and Fanella's brightly coloured face, her hair also full of ribbons. The house was like a fairy castle inside, with balloons attached to every surface.
Ellie's friends arrived quickly one after the other. There were lots of little girls and a few boys, and some of their parents. Then Teresa arrived with Timothy and kissed Fanella warmly on the cheek. 'I'm so happy for you,' she said, and Fanella wished she'd phoned her before. 'Is Mark coming?' Teresa asked, following Fanella into the kitchen to get a drink.
Fanella laughed. 'I'd be really embarrassed if he saw me dressed like this!' she said. 'No, he isn't coming. It's all over.'
'So, you've definitely finished with him?' Teresa asked.
'Yes,' said Fanella, 'but you were right about Rod, too. It was just a one-off. He was obviously feeling low and in need of a little comfort. I'm sorry I didn't listen to you, I really am. I'm not seeing anyone, and it's probably a good thing. My priority now is to get Ellie really happy and settled and to strengthen our relationship.'
'I do think you're brave,' said Teresa, putting her arm around her friend. 'Not many people would cope as well as you on their own.'
Fanella grinned. 'The good thing about being single,' she said, 'is you can dress how you want and not care what anyone else thinks!'
'I must go to the toilet,' said Teresa, leaving Fanella alone in the kitchen wishing that what she had said about being single felt truer to her than it did.
Her thoughts were interrupted by Ellie's excited voice. 'Mummy, look who's here!'
Fanella looked up. There in the doorway, looking slightly self-conscious and holding a bottle of champagne, stood Rod! Ellie held his other hand.
'I didn't tell you I'd invited him, did I?' said Ellie, dancing around Rod. 'I thought it'd be a nice surprise!'
'It certainly is,' said Fanella, not bothering to hide her pleasure at seeing him. 'It's a wonderful surprise.'
'Because now you don't like Mark any more, I think Rod should be your friend,' said Ellie.
Rod and Fanella laughed, embarrassed, and Rod came across the kitchen and kissed Fanella on the cheek. 'Congratulations,' he said. 'Ellie is a very lucky girl finding a mummy like you, and you're lucky finding a girl like Ellie.' Ellie disappeared then, leaving her new mother and Rod looking at each other.
'So, "you don't like Mark any more",' he said, smiling and looking into her eyes.
Fanella smiled. 'He was just someone I saw for a while. Ellie couldn't stand him and you know children have a sense about these things. I realised she was right and broke it off the other day. It's a huge relief, actually.'
'So we've both broken off with people recently,' said Rod. 'My wife wanted us to get together again, but since I met you, I've been unable to think of anyone else. In a strange way I felt I'd be betraying her if I got back together with her. Fanella, I don't know how you feel, but I'm in love with you, and I need to see you. Is there any chance at all?'
Fanella was speechless. She looked at Rod disbelievingly. Then he began to laugh. 'It's the first time I've ever declared love for someone dressed like you are!' he said.
Fanella put her hands to her face in horror.
'No, don't wipe it off, I like it,' he said. 'It's a reminder of Ellie's creative talent.' And they began to kiss.
مشارکت کنندگان در این صفحه
تا کنون فردی در بازسازی این صفحه مشارکت نداشته است.
🖊 شما نیز می‌توانید برای مشارکت در ترجمه‌ی این صفحه یا اصلاح متن انگلیسی، به این لینک مراجعه بفرمایید.