سرفصل های مهم
زندگی ای جدید
توضیح مختصر
زمان مطالعه

8 دقیقه

سطح

ساده
دانلود اپلیکیشن «زیبوک»
این درس را می‌توانید به بهترین شکل و با امکانات عالی در اپلیکیشن «زیبوک» بخوانید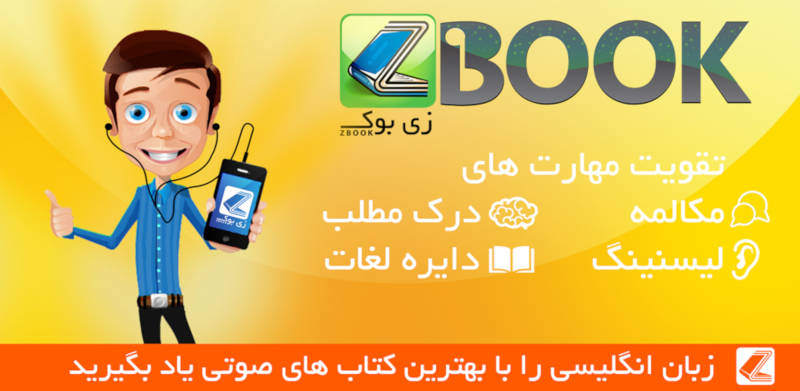 متن انگلیسی درس
Chapter 4 A New Life
"Oh, dear God . . ."
Jim knew that this was the last time he would see this look on Mae's face after a fight. "I don't have the money," he said, too tired to find the words to make it easier. "They refused to pay me, took away my license. They said that I'm finished as a boxer."
The fear in Mae's eyes turned to anger. She didn't care about boxing licenses or fight rules. She only cared about her husband.
"Jimmy, what happened to your hand?"
"It's broken in three places."
Mae wasn't thinking about boxing now. "If you can't work, we won't be able to pay the bills, buy food . . . We'll have to send the children to stay with my sister."
"Mae, I can still work," Jim said. "Get the black shoe polish from the cupboard. Nobody will give me a job if they see this cast on my hand, so we'll cover it up."
Mae saw it in her husband's eyes then—Jim Braddock wasn't going to be beaten. "I'll cut your coat so you can put it on over the cast," she said, opening the shoe polish and spreading it on the white cast. "Now we just need a piece of steak for your face, Jim Braddock!" she laughed.
Six-year-old Rosy's face appeared around the blanket. Jim smiled at her, deciding, not for the first time, that he was a lucky man to have Mae as his wife.
•
It was early morning and Jim was standing outside the familiar locked gate at Newark docks. As the sun appeared in the east, the foreman, Jake, walked up. Jim put his broken hand behind him.
The doctor had said it would be useless for months.
"One, two, three . . ." As usual, Jake walked along the group, pointing to the workers he wanted. " . . . five, six, seven . . ."Jim stood tall.". . . eight. . ."Jake's eyes fell on Jim, then the foreman pointed at him: "Nine."
A win! Jim stepped forward, knowing that he was one of the lucky few who had work that day.
Minutes later, Jim was meeting his new partner. The young, handsome man introduced himself as Mike Wilson.
"What happened to you?" he asked Jim, staring at the black and blue marks on his face.
"I got into a fight," Jim told the man.
Together the two men had to move a mountain of sacks from one area to another. It took two strong men to lift each sack, using big hooks to pick the sacks up.
Jim found the work very difficult. He had never really used his left hand for anything. It was really hard using the hook with it, while trying to hide the cast on his right hand.
"There was a fighter called Jim Braddock," said Mike. "I listened to his fights on the radio. There's another fighter using the name now, but this guy's no good."
Jim saw the smile on Mike's face. He almost laughed himself, but then the sack fell from the hook in his hand.
Mike saw Jim's cast. "This isn't going to work," he said. "You can't do this job with a bad hand, and you can't slow me down.
I need this job."
Jim gave his partner a quick look. "Listen, I can do this."
Suddenly, a new voice shouted, "What's happening here?" It was the foreman, and he was staring at Jim's bad hand.
Instead of trying to explain, Jim sank the hook back into the sack with his left hand. Then he waited, unable to do anything until his partner moved. After a few terrible seconds, Mike sunk the hook into his end of the sack. The two men lifted the heavy sack together and carried it across the dock. Then they moved for another sack, then another, and another.
Jake, the foreman, stood there with arms crossed, watching every move. Finally, he walked away
Jim lifted his face to Mike. "Thanks," he said.
•
It was raining hard, but Mae didn't move. Her place in this soup line was too valuable. Hundreds of people were ahead of her, but a lot were behind her, too. They were all waiting for free soup and bread from the truck at the head of the line. Mae held Rosy in her arms. The two boys ran around playing.
"You need to stand for a few minutes, Rosy," said Mae.
"I don't want to!" cried Rosy. "The sidewalk's wet!"
"Who's making all this noise?"
Immediately, Rosy's crying stopped. Her father appeared beside her, big and strong and with a smile on his face for her.
As he lifted Rosy, Jim told Mae, "I got a job at the docks."
Mae noticed something inside Jim's coat. His boxing shoes. She wasn't surprised to see them. A few boxing organizers in expensive suits couldn't stop her husband from fighting, even if they had taken away his license.
"Are you training today?" she asked him.
"I was thinking of selling them," said Jim. "Then we can pay the grocer by the end of the week."
Mae didn't know what to say. At last she said, "Don't take less than a dollar, Jim."
He saw the tears in her eyes. "Go home. I'll stand in line."
She handed him the empty pot and took the children home.
Jim's eyes followed them, and then he looked forward again, turning his collar up against the wind. The soup truck seemed far, far away, but Jim had become good at waiting.
Hours later, familiar sounds greeted Jim's ears—-jump ropes hitting the wooden floors, leather gloves hitting punching bags.
This was the gym that Jim had trained in for years. It was the place where he had first met Joe Gould. Even now, part of him wanted to get into the ring and fight.
As he entered the gym, the usual smell of leather and sweat hit him. He looked at all the boxers training hard.
"Jimmy!" said a friendly voice. "Have you come to train?"
It was Joe Jeannette, the owner of the gym. The old fighter had never been a champion, but he had always been a hero to Jim. A great boxer with quick hands and a knockout punch, Jeannette had been one of the best heavyweights in the country. But he was a black man, and few white boxers agreed to fight him. Jeannette never had the chance to fight for the title. But Jeannette couldn't stay away from the fight game. He had become a referee, and he had opened this gym. He was never too busy to give advice to a young boxer.
Jim tried to return Jeannette's smile, but he couldn't. He put the soup pot down and pulled his boxing shoes out of his coat.
A few minutes later, Joe Gould stepped onto the gym floor. He was here to see a new boxer, not Jim Braddock. Joe watched as Jim handed his boxing shoes to a young, black boxer, who paid Jim ten cents. Then Jim picked up his soup and bread and turned toward the front entrance.
Joe Jeannette looked up and saw the manager standing at the back of the gym. His eyes held a question for Joe, but Joe just shook his head and stepped behind the door.
It's better for both of us if Jim doesn't see me, Joe thought.
مشارکت کنندگان در این صفحه
تا کنون فردی در بازسازی این صفحه مشارکت نداشته است.
🖊 شما نیز می‌توانید برای مشارکت در ترجمه‌ی این صفحه یا اصلاح متن انگلیسی، به این لینک مراجعه بفرمایید.