سرفصل های مهم
فقط یک مبارزه
توضیح مختصر
زمان مطالعه

8 دقیقه

سطح

ساده
دانلود اپلیکیشن «زیبوک»
این درس را می‌توانید به بهترین شکل و با امکانات عالی در اپلیکیشن «زیبوک» بخوانید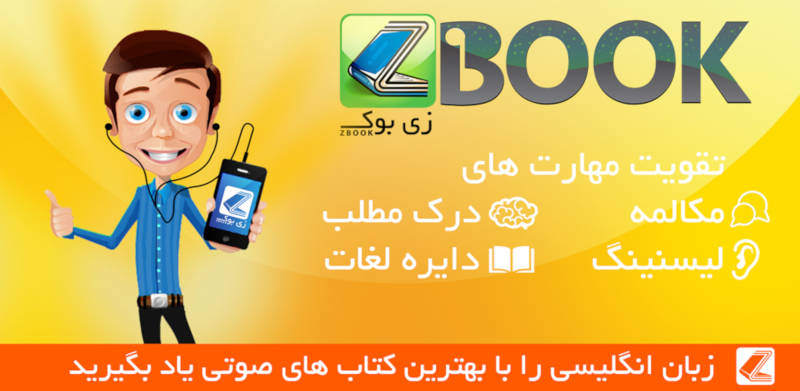 متن انگلیسی درس
Chapter 6 One Fight Only
Spring had come to Newark at last, and the Braddock family had joined other families at the local church. Once a month the priest, Father Rorick, organized a birthday party for all the children whose parents couldn't afford a party.
Jim and Mae watched as their children joined all the others around a large wooden table with two big cakes. Everybody starting singing, "Happy birthday to you . . . Happy birthday to you . . ."
Jim put his hand around Mae, happy that the cast was off at last.
When it was time to sing the names, the different families all sang a different name.
"Happy birthday, dear Jay," sang the Braddocks. "Happy birthday to you!"
Howard pulled his father's arm. "It was better when we had our own cake," he said.
Father Rorick heard him. "Do you know I boxed your father a long time ago?"
Howard couldn't believe it. He looked at his father in surprise.
"You hit Father Rorick?"
"As often as possible," said Jim with a big smile.
Mae Braddock joined the two men. She looked worried.
"Jimmy . . ." She looked across the road. Mike, Jim's work partner at the docks, was sitting at the end of a long table. His wife, Sara, held their baby daughter in her arms and she was shouting at Mike.
"You're always trying to fix the world!" she shouted. "Why don't you fix your own family? What kind of father are you? Too proud to let people know that our daughter can't have her own birthday cake . . ."
Mike stared back angrily. "Are you joking, Sara?"
Everybody watched the argument. Even the children at the party stopped playing.
Jim walked over and separated the angry couple. "Hey, where's the referee?" he asked.
"This is between husband and wife, Jim," Mike said angrily.
"How can you call yourself that?" cried Sara.
Mike jumped up angrily, and Jim stopped him with a strong hand in the middle of his chest.
"Calm down, Mike," he said. "Have a rest."
But Mike couldn't calm down now. He pushed Jim.
"There's no need for this," said the boxer.
"Jim Braddock, big fighter . . ." said Mike, and he threw a punch at his work partner.
Jim knocked it away and then held Mike's arm. "Mike, I don't want to fight you," he said.
"You couldn't do it in the ring . . ." said Mike angrily.
He rushed at Jim again. Jim pushed him to the side and Mike fell, hitting his head on the sidewalk.
"Jim, no!" screamed Sara.
As Mike got to his feet, blood ran down his face. Sara went up to him, still holding their baby. Mike pushed her away.
"Leave me alone," he said to her and Jim. He turned and ran down the street.
When he had gone, Sara turned to Jim. Tears poured down her face as she cried, "He wasn't going to hit me, Jim!"
Sara began to chase her husband down the street. Jim looked up at Mae, who had tears in her eyes, too.
'Why was it so hard just to come over for cake?" she asked.
"Maybe he just needed a little time," said Jim angrily. "It's not always easy . . . Maybe he just needed a little time!"
Mae shook her finger at him."Not at me, James Braddock!" she cried. "Do you hear? I know it's hard. But don't get mad at me!"
•
Jim returned from work one afternoon and found his children playing in front of the apartment building.
Rosy looked up at him. "Teach me how to fight," she said.
"I can't," said Jim. "I'll get in trouble with Mommy."
Rosy just looked at her father with the same stare that Mae had. Jim couldn't say no to that look.
"OK," he said. "It's all about how you hold your body. Put your right hand here and your left here . . ." Jim positioned her until she was standing like a little boxer. Then she threw a punch, which Jim caught in his big hand.
"Look at that!" he cried. "You have a better jab than I did!"
As he and Rosy laughed, a familiar car stopped outside the building.
"You're a brave man," called Joe Gould.
Jim smiled. "Not really. Mae's at the store."
Rosy, who wasn't yet finished with her boxing lesson, threw another punch. It hit Jim right on the chin.
"OK, Rosy," he said. "Good punch. Now go and box shadows while I talk to Uncle Joe."
Jim looked at the manager's fine, new suit. "Still looking fashionable, I see," he said.
"You have to show you're doing well," answered Joe. He gave Jim a friendly punch on the arm. "Good to see you, Jimmy."
Then: "I've got you a fight."
Jim wasn't sure. "What about my boxing license?"
"The organizers will let you fight one time only," said Joe.
Jim asked the most important question: "How much?"
"Two hundred and fifty dollars," Joe replied. "You're on the big show at the Madison Square Garden Bowl in Long Island City . . ." He paused.". . . tomorrow night."
Jim turned and walked away. He couldn't believe that his old friend and partner would play a joke like this on him.
Joe chased after him. "You fight Corn Griffin, Jimmy . . . the number two heavyweight in the world. He needs a fight before he boxes for the title."
Jim's eyes were dangerous. "Joe, this isn't funny."
"No one's trying to be kind to you. Griffin's opponent got cut and can't fight. They needed someone they could throw in the ring immediately. Nobody will take a fight against Griffin without training, so . . ." Joe looked away. "I . . . told them that Griffin could knock out a guy who has never been knocked out before . . . You're meat, Jimmy . . . They just need somebody to stand in that ring and be knocked out."
Finally, Jim smiled and put a hand on Joe's shoulder. Then he looked his manager in the eye. "Joe. For two hundred and fifty dollars, I'd fight your wife."
When Mae got home later, she wasn't happy about the news.
Jim talked more—about how it was only one fight, about how long he would have to work at the docks for so much money.
In the end, Mae told Jim to take the fight. But that night she sat on the sofa in the dark and watched her sleeping husband through eyes red from crying.
•
The next morning, the three children were outside early, but they didn't go out to play. They walked to the local butcher shop. Rosy knocked on the window.
Sam, the butcher, looked down at the three children. "We're closed today." His eye fell on Jay, remembering the time when the boy had stolen from his shop. "Well, look who's here. Shall I lock everything up?"
Jay's face was red, but he bravely stood by his sister, who walked up to the counter.
"I need a piece of meat, please, sir," she said. "Steak."
"Do you have any money?"
Rosy shook her head and the look in Sam's eyes became softer.
"I can't just give the meat away."
"It's not for me . . . It's for my dad," Rosy replied. "He needs it to win a boxing fight."
مشارکت کنندگان در این صفحه
تا کنون فردی در بازسازی این صفحه مشارکت نداشته است.
🖊 شما نیز می‌توانید برای مشارکت در ترجمه‌ی این صفحه یا اصلاح متن انگلیسی، به این لینک مراجعه بفرمایید.