سرفصل های مهم
بازگشت به رینگ
توضیح مختصر
زمان مطالعه

11 دقیقه

سطح

متوسط
دانلود اپلیکیشن «زیبوک»
این درس را می‌توانید به بهترین شکل و با امکانات عالی در اپلیکیشن «زیبوک» بخوانید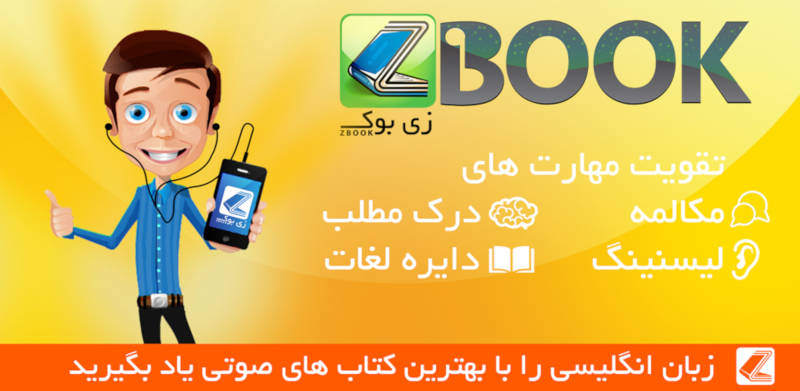 متن انگلیسی درس
Chapter 7 Back in the Ring
Long Island City, New York, June 14, 1934
Jim's name wasn't even on the sign, but he didn't care. Two hundred and fifty dollars and the chance to punch something real were the only things on his mind.
Joe Gould didn't know what to think about the fight. The manager had tried to get Braddock back in the ring since the time Jim had walked around the boxing club with his hat in his hand.
Joe had pushed his way into Jimmy Johnston's office again and again, trying to get Jim a fight.
He had been outside Johnston's office when the fight organizer got the bad news about Griffin's opponent, just two days before the big fight. This left Johnston with a problem. Griffin was a promising young star in the boxing world, and Johnston wanted to get the New York sports world interested in him. The young Southern boxer needed to beat a fighter in the city who had once been a big name. Now it seemed that Jim Braddock was the right choice—especially as Braddock's manager was waiting outside Johnston's office.
Joe had accepted the offer, but now, on fight night, he was worried. He knew that Jim hadn't fought in over a year. Except for today, he hadn't trained in a long time. He had even sold his boxing gloves and shoes. Joe had to borrow some so that his boxer could fight.
As the manager bent to tie up his boxing shoes, Jim smiled. "We both know what this is, Joe. It's a chance for me to earn some money for my family. And it's a chance to say goodbye to boxing in a big fight in front of a big crowd."
Suddenly, there was a loud noise from Jim's stomach.
"What was that?" cried Joe.
"We got to the soup line too late this morning," said Jim. "The food was all gone."
Joe jumped to his feet. "How are you going to fight with an empty stomach?" he shouted. He ran from the room and appeared a few minutes later with a bowl of thick meat soup in his hand.
"Eat fast," he said.
"Where's the spoon?" asked Jim. He began to put one hand into the bowl.
"Stop!" cried Joe. "I don't have time to tape your hands again.
I'll find a spoon!"
Joe rushed out again, but Jim couldn't wait. He pushed his face into the bowl and began eating. He didn't notice the changing room door opening.
"I don't believe it! Am I seeing a ghost?" said a voice. Jim looked up, with food on his chin. A young man at the door was giving Jim an unpleasant smile. "Isn't that James J. Braddock?
When I saw the name, I thought it must be a different guy." The man stepped into the room and took out a reporter's notebook.
"How's your right hand now, Jim?"
Jim's eyes narrowed as he recognized the reporter. He said the man's name: "Sporty Lewis."
Jim remembered what Lewis had written about his fight with Tommy Loughran. He repeated the reporter's words to himself: "Loughran destroyed the unskilled New Jersey fighter. The fight was a funeral with the body still breathing."
Lewis saw the look in Jim's eyes and stopped smiling. "I don't fight the fights, Braddock. I just write about them."
Jim stepped up to Sporty, toe to toe and eye to eye. "Save that garbage for your readers," he said.
Suddenly, the door opened and an official pointed at Jim. "It's time," he said.
Jim left the room, keeping his eyes on Sporty Lewis's. Sporty stared after him, pale and shaken.
"That guy," he said to the official. "What a loser!"
Minutes later, Sporty was back in his seat by the side of the boxing ring. A young reporter next to him asked, "Who's Jim Braddock?"
"Get your pencil out, kid," Sporty Lewis said. "I have your story for you: 'The walk from the changing room to the ring was the only time tonight that Jim Braddock was seen on his feet.' " •
"In this corner, Corn Griffin!"
Griffin jumped to the center of the ring and lifted his thick arms above his head. The tall young boxer wore a confident smile on his face. He was young and powerful, a natural heavyweight with long arms and a big punch.
"And in this corner . . . from New Jersey . . .Jim Braddock!"
The crowd were silent.
When the bell rang, Griffin came out punching hard and fast. Braddock danced and dodged, doing everything possible to keep away from Corn's powerful punches. After thirty seconds, Braddock decided that this fight was a bad idea. His opponent had trained hard and was ready to fight. He timed his jabs and punches to Braddock's body perfectly. Jim's only goal now was to finish the fight without getting hurt. He had to be able to work at the docks the next day.
Suddenly, a big left-hand punch from Griffin hit Braddock on the side of the head. He went down. As he lay there, the clocks seemed to stop.
"Braddock's down!" cried the announcer over the crowd's boos.
"One . . . two . . . three . . ." counted the referee. Braddock tried to get to his feet. "Four . . . five . . . six . . ."
Braddock was on one knee, but the referee continued counting.
"Get up and use your left!" Gould called to his fighter.
Finally, Braddock stood. The referee walked over to him and checked his eyes and the cut in his mouth.
"It's finished, Braddock," he said.
Braddock looked across the ring at his opponent and joked, "He doesn't look so bad." But the referee began to lift his hand to end the fight. Jim held his arm with two gloved hands. "Please. Let me fight."
The referee paused, looking hard at Jim, and then he stepped to the side. The fight could continue!
Griffin was waiting to continue his attack. Braddock answered one punch with a left-hand jab. It didn't hurt Griffin, but Jim was surprised that he could throw a left-hand punch at all.
In the second round, Griffin continued to chase Braddock around the ring. The young fighter wanted to win by a knockout, and Jim had to keep moving to dodge Corn's punches.
At the end of the round, Jim sat heavily in his corner. Joe poured water in the fighter's mouth. When it ran out again into the waiting bucket, it was pink with blood. Jim hardly heard his manager's words, though they were screamed into his face.
"He's half a step behind you!" shouted Joe. "Move to the side and see what happens. Hit him with two jabs and then the big punch."
The bell rang for the third round. Braddock moved out of his corner slowly; Griffin came out punching. Remembering Gould's advice, Braddock moved his shoulders to one side. Griffin didn't see the move and Braddock hit him with a right that sent Griffin to the floor. The referee started counting.
"That's it!" screamed Gould. The little manager started to dance and throw punches in the air.
"Three . . ." The referee's count continued.
Joe's eyes, shining with happiness and surprise, met Jim's.
"Where have you been, Jimmy Braddock?"
Griffin was back on his feet, but now Jim was the one moving with confidence. Braddock rushed forward, throwing punch after punch.
Gould was screaming. "That's it! Send him home. Send him back South or wherever he comes from!"
The punches didn't stop. They fell like rain on the soup line, like snow on the Newark docks. Finally, Braddock delivered a hard right punch and stepped away. The crowd just watched as Griffin fell forward. He landed on the floor and stayed there.
In the silence that followed, Jim saw Sporty Lewis next to the ring. The reporter's eyes were big with surprise. The next second, the crowd went wild.
"I can't believe it!" the radio announcer was saying. "Corn Griffin, the number two challenger for the heavyweight title, has been knocked out by Jim Braddock in the third round!"
•
Before he left the dressing room with Joe Gould, Jim finished the bowl of food.
"Imagine what I could do if I had steak," he joked.
On their way out, they paused to watch the end of the evening's main event. The heavyweight champion of the world, Primo Carnera, was defending his title against a strong, young boxer called Max Baer. Baer's punch was so powerful that he had once killed a man in the ring. This was the fight the crowd had really come to see.
In the last round of the fight, Max Baer's powerful punches were falling on Camera without end. Carnera fell to the floor.
"Imagine a punch like that hitting you," Joe said.
Camera was an enormous man, but Baer was much faster. All night he had danced and dodged Camera's fists. Now, Camera was bloody and beaten as he got to his feet, holding the rope with one glove. Baer just laughed at the defending champion, knocking away his weak punches easily.
"Primo Camera has been knocked down eleven times!" the radio announcer was saying. "And Max Baer looks sure that he will be the next champion!"
Camera moved his tired body toward his opponent for a final attack. The challenger waited patiently with an ugly smile on his handsome face. When Camera reached the center of the ring, Baer decided to end the fight, throwing punch after punch at the champion. It was so terrible that even Joe couldn't watch.
مشارکت کنندگان در این صفحه
تا کنون فردی در بازسازی این صفحه مشارکت نداشته است.
🖊 شما نیز می‌توانید برای مشارکت در ترجمه‌ی این صفحه یا اصلاح متن انگلیسی، به این لینک مراجعه بفرمایید.