سرفصل های مهم
یک حس خجالت
توضیح مختصر
زمان مطالعه

8 دقیقه

سطح

متوسط
دانلود اپلیکیشن «زیبوک»
این درس را می‌توانید به بهترین شکل و با امکانات عالی در اپلیکیشن «زیبوک» بخوانید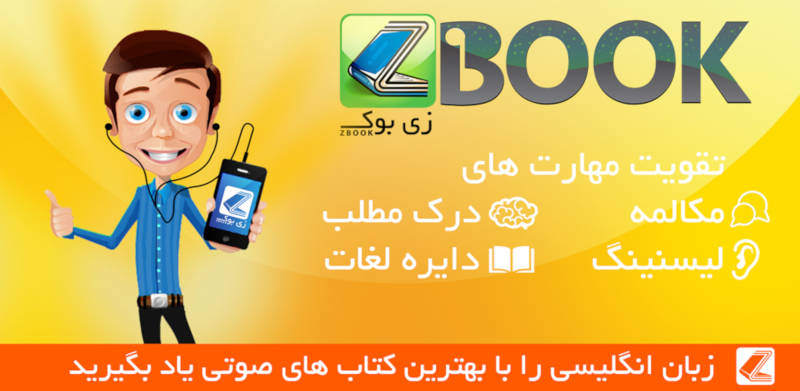 متن انگلیسی درس
Chapter 3 An Embarrassment
Mount Vernon, New York, September 23, 1933
The dressing room was a mess. The floor was dirty and the doors were broken. The air smelled of old sweat.
"He's a slow guy," said Joe Gould. "My grandmother could beat him! It'll be an easy fight."
Joe was wearing one of his usual fine brown suits. Jim knew nobody else who hadn't been ruined by the Crash.
The manager was taping up Jim's hands before the fight. He squeezed Jim's right hand, then saw the look of pain on the fighter's face. He played with the hand, examining it carefully.
"This break needs a couple of weeks to get better," he said.
"Why didn't you tell me, Jim?"
Jim didn't look up. He had fought in March, although his right hand was still hurt from a fight in January. His opponent was good, and Jim, fighting with a bad hand, had lost in four rounds.
But he couldn't stop fighting because he needed the prize money for his family. He fought several more times, hurting his right hand again and again. By now he had to use drugs to control the pain. There was never enough time for it to get better before the next fight.
Joe Gould knew that it wasn't legal to let a boxer fight in this condition. If something went wrong in the ring, it could mean the end for both Joe and Jim.
"I can't get any work," said Jim quietly. "We need the money."
The little manager thought of Mae and the children. "OK," he said. "I'll tape your hand double." Gould knew that double-taping was against the rules, too. "Keep your left hand in his face and, when you can, hit him with a big right. If you finish early, I'll buy you an ice cream!"
He led the boxer past the crowd toward the ring. This crowd was very different from the one at Madison Square Garden years earlier. These people looked poorer and hungrier.
As Jim climbed into the ring, a radio reporter spoke into a microphone. "Just five years ago, Jim Braddock was thought to be ready to fight for the world heavyweight title. But he has lost ten fights in the last year."
The crowd started to shout louder when Abe Feldman walked toward the ring, punching the air.
"Now Braddock fights Feldman," continued the radio man, "a young fighter who has won seventeen times and lost just once."
Jim froze. This was the boxer Joe's grandmother could beat?
Feldman was the crowd's favorite. He was young and handsome, like Braddock had been years earlier when he had an unbroken nose and two pretty ears. Braddock's gloves fell to his sides.
Joe pulled Jim's gloves back up. "Jimmy, what are you going to do?"
Jim closed his eyes and everything went away—the crowd's shouts, Mae's worried looks, Ben's gun, Jay's silent tears, all the mistakes of the last four years. He opened his eyes.
"I'm going to get an ice cream!"
•
Feldman's glove hit Braddock in the face, a hard punch. Jim tried to hit back, but Feldman blocked his punches.
'Come on, Jimmy!" cried Gould from the corner. The manager was sweating almost as much as Braddock, as he jabbed the air and shouted advice. But Braddock could only think about the pain of Feldman's punches. The younger man hit him again and again, but none of Braddock's punches seemed to hit Feldman, who danced around his opponent easily. Suddenly, Feldman threw a combination of punches that threw Braddock back onto the ropes. The crowd began to boo.
"Don't just stand there!" shouted Gould.
Braddock saw an opening in Feldman's defenses and threw a right cross. It hit the fighter's chin and knocked him back. Jim stepped in to finish his opponent, but Feldman put his head down as Braddock threw his big punch. The leather glove hit the top of Feldman's head. There was a sound of bone on bone. The pain in Braddock's right hand was terrible. He held on to Feldman as the bell announced the end of the round. The referee had to send both fighters back to their corners.
Gould quickly took Braddock's right glove off. Even under all the tape, he could see that the hand was really broken.
"I can't let you continue," he said.
Jim thought of the prize money. "I can use my left," he said.
"Don't let Feldman get too close," said Gould, quickly tying the glove back up. "Do what you can with your left."
But Braddock had never had a left-hand punch. Now he couldn't even block with his right, and his feet felt heavy and slow.
Punch after punch fell on him.
Time usually slowed down for Jim in the ring, but now it was flying past. He began to throw out his left hand in wild jabs. These missed, but then one punch hit Feldman on the chin and hurt him. Again, the two boxers held on to each other. The crowd began to boo again and shout insults: "Go home!"
Braddock decided that maybe he had one more good right punch in him. He pulled his arm back and threw the punch. It hurt Feldman, but the pain was much worse for Braddock. Under the double tape, his right hand was completely broken. Feldman hit him back, and again Braddock held on to his opponent. He almost fainted from the pain.
The angry boos from the crowd were so loud that he almost didn't hear the bell.
•
"An embarrassment! That's what it was. An embarrassment!"
Jimmy Johnston, the big fight organizer, was shouting angrily at Joe Gould, 'who was unusually quiet.
Thirty minutes earlier the referee had ended the fight, announcing that nobody was the winner because Braddock wasn't fit to continue.
"OK, OK, so he's fighting while he's hurt," said Joe. "Maybe your fighters can afford to have a month's rest between fights."
"He almost never hits his opponents any more," answered Johnston. "And now the referee has to stop the fight. A fighter like that keeps the public away. Ticket money will fall." The big man paused. "We're taking away his boxing license. Whatever Braddock was going to do in boxing, he's done it."
When Jim heard the bad news from his manager, he couldn't move, couldn't breathe. The dressing room was small and dirty, so Joe led his boxer back into the hall. The lights threw long shadows on the empty ring. Joe began taping a piece of wood to Jim's broken hand. "Until you get to the hospital."
As he taped the hand, Joe couldn't hold back the memories, all the fights and all the dreams. All the hopes that Jim Braddock would be champion one day. Now those hopes lay as broken as the fighter's hand.
Joe cleared his throat. "Jimmy . . . sometimes you just can't change things. I'm telling you . . . It's finished."
The boxer didn't jump up, shout, or scream. He was quiet for a long time. His face was wet with tears. "Get me one more fight, Joe," said the fighter. "We're down to our last dollar."
"I . . . I'm sorry, Jimmy."
After all they had been through together, Joe really was sorry.
They had stayed the best of friends through good times and bad.
Now it really was the end. Tonight. This was goodbye.
Jim didn't even look up as his manager walked away, leaving him on the seats beside the dark ring. Alone.
مشارکت کنندگان در این صفحه
تا کنون فردی در بازسازی این صفحه مشارکت نداشته است.
🖊 شما نیز می‌توانید برای مشارکت در ترجمه‌ی این صفحه یا اصلاح متن انگلیسی، به این لینک مراجعه بفرمایید.