سرفصل های مهم
دیگر آدم سابق نه
توضیح مختصر
زمان مطالعه

9 دقیقه

سطح

متوسط
دانلود اپلیکیشن «زیبوک»
این درس را می‌توانید به بهترین شکل و با امکانات عالی در اپلیکیشن «زیبوک» بخوانید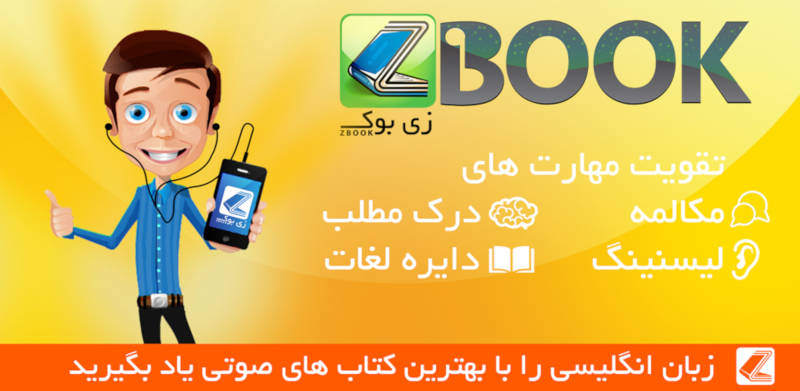 متن انگلیسی درس
Chapter 9 Not the Same Guy
The gym owner, Joe Jeannette, looked pleased. "You've been training, Jimmy.''
"I've been working, Joe. Not training."
"Show me what work you did."
"I was lifting sacks at the dock," explained Jim. "We used a hook, like this." He showed the movement.
"That's the perfect punching exercise," said Jeannette. "You've been getting a powerful left hand, and you didn't even know it."
In the next few weeks, Braddock trained hard. After all those months of hard work, it was like a vacation to train with Jeannette.
But the trainer pushed him hard. Every week there were new exercises, new skills to learn and practice.
While Braddock worked at the gym, Joe Gould was busy in other ways. At Madison Square Garden, he walked into Jimmy Johnston's office and sat down.
"You're going to arrange a fight between Jim Braddock and John Henry Lewis."
Johnston looked up from the papers he was signing. "Now why would I do that?"
Joe smiled confidently. "Lewis is number two in line to fight for the heavyweight title, and he's already beaten Braddock once before. So put Braddock against Lewis. If Lewis wins, your boy has had a good practice fight before his next opponent, and you make some money. If, by some chance, Braddock beats Lewis, you have a people's favorite, which means you make more money. Whatever happens, you're richer with Braddock back in the ring." Gould sat back. "So what do you say?"
As soon as he got an answer, Joe rushed back to the gym.
"I got you a fight," he told Jim from the ropes. "You're going to fight John Henry Lewis again."
Jim climbed out of the ring. "I could kiss you."
Joe took a step back. "Please don't!" The manager became suddenly serious. "I won't lie, Jimmy. You're in this fight because you're meat. But if you win it, I can get you another one. If you win the next, then everything changes."
Jim understood. He turned toward the heavy punching bag.
"Jimmy," Joe called.
Jim turned and saw the old fire in his manager's eyes.
"Win!" said Joe.
•
It was the afternoon before the fight. Jim was still at home.
"I know this isn't what you wanted," he said softly to Mae. "But I can't win if you don't support me."
Mae put the pile of clean clothes down and stepped up to her husband. "I always support you," she whispered.
While their parents were kissing, the three children took their chance to run out of the apartment. They walked through the small crowd that stood outside the building. Soon they stood again in the butcher shop.
"What can I do for you today?" Sam, the butcher, asked.
"My dad's fighting a man who beat him badly once before,"
said Rosy anxiously. "What kind of steaks do you have?"
Down the block, Jim stepped out of the apartment house and was met by a small crowd of neighbors.
"We're all supporting you," said an old man.
"Take him down, Jim!" cried another.
Suddenly, a familiar face appeared in front of Jim—Mike Wilson. They shook hands.
"I put some money on you," Mike said.
"Mike, everybody expects Lewis to win," said Jim.
But Mike just gave a confident smile. "Do you need some help in your corner?" he asked.
Jim shook his head. "I have my regular guys for that. You know how it is, Mike."
Mike's shoulders dropped, but he tried to laugh. "Sure I do, Jim.
Now go and win the fight!"
•
The powerful jab pushed Braddock back against the ropes. John Henry Lewis was a young black boxer with quick hands and a lot of skill. His perfectly timed combinations of punches pushed Jim on to the ropes again.
"Lewis is here to repeat his win over Braddock," said the radio announcer.
For three rounds, the two fighters danced around the ring, looking for the other man's weak areas. Then, in the fourth round, the fight became serious. The fighters went toe to toe, refusing to step back.
In his corner at the end of the round, Lewis looked confused.
"You beat this guy easily last time!" his manager screamed.
Lewis just shook his head. "He isn't the same guy."
In the opposite corner, Gould checked Braddock's face. The boxer was tired and breathing hard, his body covered with sweat.
"He's even faster than I remember," said Jim.
Gould spoke into the boxer's ear. "He's fast, but he'll be slower after a few more punches. Watch him—he always moves to the right."
Both fighters started round five like mad animals. Leather gloves flew, and neither man backed away. Suddenly, Braddock hit his opponent with a powerful cross and Lewis was down on one knee. When the fight continued, Lewis wasn't able to protect himself, letting Braddock knock him back on to the ropes.
In the end, the judges gave the fight to Braddock. Some sports reporters said that he had deserved to win. Others said that he had just hit Lewis with a few lucky punches.
As Joe Gould gave Jim his share of the prize money, he said, "Take care of yourself. Our luck has changed—I'm sure of it."
•
A month later, in December 1934, Jimmy Johnston made the announcement that Joe Gould expected. He was going to organize fights among the top heavyweight boxers. Finally, one man would be chosen to fight the champion, Max Baer, for the heavyweight title. Johnston had several boxers in mind, but Braddock wasn't one of them. He didn't think that Braddock was lucky—he was good. Johnston didn't want the New Jersey boxer to stop another of his young stars.
But Gould refused to take no for an answer. Again and again he went to Johnston's office, trying to get a fight for his man.
"How about a fight with Art Lasky?" he tried.
At first Johnston refused. But, after hearing how confident Lasky's people were, he changed his mind. Braddock's next fight was going to be with Art Lasky. He was a young fighter from Minnesota who had won a few fights in the West. He wasn't as fast as Lewis, but he was big and strong.
•
The Lasky fight started well for Braddock. In the early rounds, his opponent couldn't get past Braddock's gloves. The boxer from Minnesota took a lot of punishment and soon his nose was bloody.
Everything changed in the fifth round. Lasky started hitting Braddock with punch after punch to the body. Fighting with new confidence, he took the next few rounds from the New Jersey man. In the eleventh round, Braddock found himself back on the ropes, as Lasky's fists flew at him.
"Art Lasky is ending the story of Jim Braddock's second chance in boxing," said the radio announcer.
A big punch hit the side of Braddock's head and his mouthguard flew out. The crowd waited for Braddock to drop.
Instead, he stood there, eye to eye with Lasky. Then he calmly walked over and picked up his mouthguard.
"I can't believe my eyes," said the announcer. "Braddock just took Lasky's best punch and it had no effect on him!"
Braddock was a different fighter after that. He fought from a distance, throwing jabs at Lasky's bloody face. In the fifteenth round, Braddock's glove hit the other man's nose. Blood showered the ring.
"This is unbelievable!" shouted the radio announcer. "Nothing can stop Braddock now."
As Lasky moved with increasing difficulty, Braddock hit him with a combination of punches that sent him into the ropes at the side of the ring. Those ropes were the only thing that kept Lasky on his feet.
"And the winner is . . .James J. Braddock!"
The shouts of the crowd reached the streets outside. By radio, they reached across the country. They were heard in Branson, Missouri, where Ancil Hoffman ran to another room in the hotel he was staying in. He knocked at the door urgently.
Max Baer, the heavyweight champion of the world, opened the door and looked down angrily at Hoffman.
"Jim Braddock just beat Lasky," said the champion's manager.
"He's the number one challenger for your title."
Baer replied with an ugly smile. "The guy's a loser," he said.
"Tell Johnston to find me somebody who can fight back." Then he shut the door in Ancil's face.
مشارکت کنندگان در این صفحه
تا کنون فردی در بازسازی این صفحه مشارکت نداشته است.
🖊 شما نیز می‌توانید برای مشارکت در ترجمه‌ی این صفحه یا اصلاح متن انگلیسی، به این لینک مراجعه بفرمایید.