سرفصل های مهم
شب در پارک
توضیح مختصر
زمان مطالعه

7 دقیقه

سطح

ساده
دانلود اپلیکیشن «زیبوک»
این درس را می‌توانید به بهترین شکل و با امکانات عالی در اپلیکیشن «زیبوک» بخوانید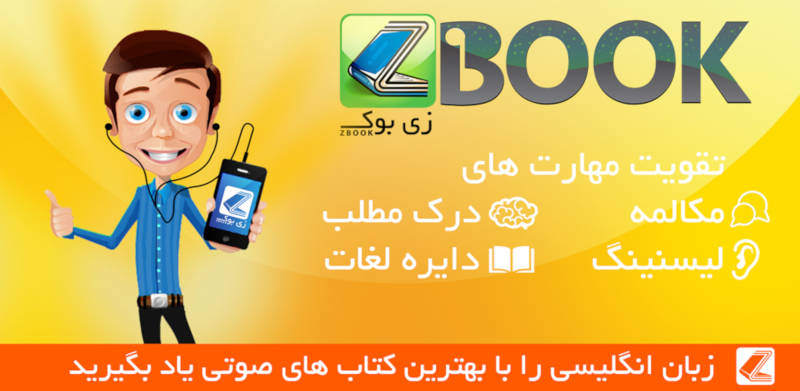 متن انگلیسی درس
Chapter 10 Night in the Park
The streets around Madison Square Garden were quiet, but as soon as Jim stepped outside, a crowd of around fifty men closed in around him and Joe. They were very different from the crowd that had waited after the Griffiths fight years ago. These men looked tired and hungry. But when they saw Jim Braddock, hope lit up their faces and they stood taller.
"Just sign your name for a few," said Joe with a smile. "Leave them wanting more."
"No, Joe. Tonight I sign them all!"
Jim moved among the crowd, shaking hands and signing his name and talking for over an hour.
Joe did most of the talking on the drive to New Jersey. When they reached the apartment building, Jim opened the door.
"Good night, Joe."
"Haven't you forgotten something?" asked Joe. He reached into his coat for Jim's share of the prize money. He began to explain how he had decided on the amount.
"I trust you, Joe," said Jim. "And Mae trusts you, too."
Joe pushed the money into the fighter's hand and waved goodnight.
When Jim entered the little apartment, he put some of the cash in the jar on the shelf. He put the rest in a white envelope.
Jim didn't sleep much that night and he left the apartment before Mae and the children woke up. The sidewalks were empty as he walked to the center of town. He joined the line inside the relief office and waited patiently.
Finally, he stepped up to the counter and nodded at the woman. He gave her the white envelope.
The woman was confused when she looked at the cash. "So . . . you're giving us the money back?"
On the way home, Jim bought twelve roses for Mae. They were very expensive, but he wanted to apologize for not waking her to tell her about the Lasky fight. He hadn't wanted to celebrate until he had paid back the money to the relief office.
But when he got home, it wasn't the time for celebrating. Mike Wilson's wife, Sara, was sitting on the sofa with her baby girl in her arms. Her eyes were red from crying.
"Mike's gone," said Mae seriously. "It's been three days now."
"About a week after you left the docks, Jim, the foreman stopped picking him for work," cried Sara. "I went to stay with my brother. There wasn't room for Mike, so he's been sleeping in Central Park." Sara looked straight at Jim. "He said he was going to do some work for you. We were going to meet last night, but Mike never came."
Silently, Mae pointed at the jar that contained their money. Jim nodded. "Listen, Sara, you and Mae go and get something for the baby's cough."
But Sara was crying. "Something's wrong. I know it is!"
Jim moved toward the front door. "I'll go and find him."
Hours later, Jim entered Central Park. As the sun sank, he knew that the enormous park wasn't as empty as it looked. Since the Crash of 1929, tens of thousands of New Yorkers were living in cars, or on the streets, or in the subway. A lot of people had started living in Central Park. Some of them built huts or tents from any materials they could find. Others slept wherever they could.
They ate any food they could find or catch or steal.
Jim had heard that there had been a lot of sheep in Central Park. Most had been moved away. Now, as he searched for Mike, Jim saw park workers guiding the last sheep into enormous wagons. Jim watched until a policeman on a horse waved at him to move away.
The shadows became longer as night came, and soon trash can fires were the only lights in the park. Jim went deeper into the park, past huts and tents. The sound of wet coughs filled the air.
"Mike! Mike Wilson?" he called.
Suddenly, two running policemen shouted at him to get out of the way. He looked to see where they were going and saw a crowd of people around several policemen on horses. Jim heard angry shouts and saw flames. He ran to the crowd and had to push his way through a wall of people to reach the center.
A group of men had fought the police here, turning one of the sheep wagons over and burning huts. The police were in control again and were guiding the men away like sheep.
There were two policemen on horses near Jim. "We were just trying to move the sheep," one of them told the other. "But one of these guys started shouting at us. He was angry, very political.
Then they attacked us."
Jim closed his eyes and remembered all Mike's angry talk. He knew this must be Mike. He began looking for his friend among all the fallen men on the grass. He got closer to the wagon that lay on its side.
"A guy tried to free the sheep," a policeman was saying. "The horses were scared and the wagon turned over."
There was someone with his legs under the enormous wheels of the wagon. A group of men lifted the wagon up, and that's when Jim realized that there was a second man under the wagon, lying in a pool of blood. It was Mike.
Jim's friend wasn't dead yet. Jim moved the hair from Mike's eyes.
"Did you win?" Mike asked. His voice was soft and filled with pain.
Jim nodded. "You're going to be OK, Mike," he said.
Mike managed a weak nod. "I know it. . ."
But, in the cold and dark of New York's Central Park, as the smoke from the burning huts blew over them and took away the last of the light, both men knew that this wasn't true.
•
Few people came to Mike's funeral. It was a work day and most people couldn't afford to lose a day's money. Only Jim and Mae Braddock and their three children stood with Sara Wilson and her baby daughter as Mike's body was put into the ground.
Jim spoke of Mike's love for his family, his wife. He didn't say what he felt—that Mike's death was a waste, a stupid, unnecessary waste. Jim understood why people got angry, but Mike's anger hadn't helped his wife or his daughter. Jim wished he had known how bad things had become for his friend. He couldn't forget how kind Mike had been to him when he started working at the docks.
Mae's attention was on Sara, whose eyes were far away. She seemed to be staring into the long future that waited for her without her husband.
As she looked at Sara, part of Mae wondered if she was looking into a mirror of her own future. Maybe not today or tomorrow— but one day she might lose Jim.
مشارکت کنندگان در این صفحه
تا کنون فردی در بازسازی این صفحه مشارکت نداشته است.
🖊 شما نیز می‌توانید برای مشارکت در ترجمه‌ی این صفحه یا اصلاح متن انگلیسی، به این لینک مراجعه بفرمایید.