سرفصل های مهم
موردی شخصی نیست
توضیح مختصر
زمان مطالعه

11 دقیقه

سطح

متوسط
دانلود اپلیکیشن «زیبوک»
این درس را می‌توانید به بهترین شکل و با امکانات عالی در اپلیکیشن «زیبوک» بخوانید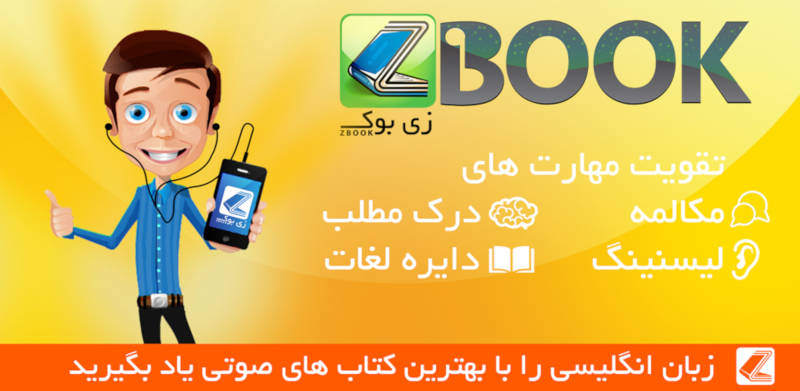 متن انگلیسی درس
Chapter 6 Nothing Personal
The entrance to the private road where the Corleone family lived was crowded with cars and men with guns. As Michael and Clemenza got out of the car together and walked in, Tessio came to meet them.
'Why all the guns?' Clemenza asked.
'We'll need them,' Tessio said. 'After Sollozzo tried to kill the Don at the hospital, Sonny got angry. We killed Bruno Tattaglia at four o'clock this morning.'
Inside the house, Sonny was in an excited, happy mood. He held Michael's badly bruised face in his hands and laughed. 'Hey Mikey, you look beautiful!'
Michael pushed his brother's hands away and went to pour himself a drink to take away the pain.
'Hey, Tom,' Sonny said, turning to the Consigliori. 'Listen to this.
Sollozzo wants to talk. He wants us to send Michael to hear his offer.'
Tom looked worried. Sonny was talking and laughing as if it was all a joke. 'Perhaps we should hear what Sollozzo has to say,' he said, 'We don't want another war.'
Sonny stopped smiling at once. 'No!' he said, suddenly angry. 'No more.
Not this time. No more meetings. No more Sollozzo tricks. I want Sollozzo dead. If not, we'll have a war!'
'You're taking things too personally,' Tom said, getting angry too. 'This is business.'
'I don't want your advice,' Sonny said.'I just want you to help me win, all right?'
When everybody had calmed down, Tom explained to Sonny why he thought killing Sollozzo was a bad idea. 'Sollozzo's paying the police captain who hit Michael a lot of money. His name's McCluskey. He's agreed to be Sollozzo's bodyguard at themeeting. Now you must understand, Sonny, that you can't kill Sollozzo while he's with McCluskey. Nobody's ever shot a New York police captain. It would be a disaster. All the five families would come after you. All our important friends would disappear. We'd have no friends in the world. We'd be finished!'
Sonny listened to Tom carefully, and finally agreed to wait. But Michael, who had heard the whole conversation from his armchair said: 'We can't wait.'
Sonny and Tom stared at him in surprise, but Michael went on thoughtfully: 'We've got to kill Sollozzo before he kills Papa.'
Tom thought for a moment, and then said quietly: 'Mike's right.'
'But you just told me we can't kill him because of McCluskey!' Sonny said, waving one arm angrily at Tom.
'They want to have a meeting, right?' Michael began to take control of the conversation. 'Find out where it's going to be. If Clemenza can think of a way of hiding a gun there, I'll kill them both.'
There was a long silence as everybody looked at each other in disbelief at what they had heard Michael say. Then Clemenza laughed, closely followed by Sonny and Tessio. Only Tom looked serious. He knew that Michael wasn't joking.
'Hey,' Sonny laughed, walking up and down in front of Michael, who sat strangely still in his armchair looking straight in front of him. 'What are you going to do? Nice college boy. You want to kill a police captain because he hit you in the face? This is business. You're taking it too personally.'
Tom smiled to himself. He had used those exact words to Sonny minutes earlier.
Michael became angry. 'This is a policeman who's mixed up in drugs.
He's dishonest.' He turned to Tom. 'Listen, if he's killed, our friends in the newspapers will make a good story out of it. Isn't that true, Tom?'Tom looked at Michael thoughtfully for a second before saying: 'You might be right.'
'All right, all right!' Sonny held up his hands. He gave Michael long, hard look, then shook his head as if he didn't want to hear what he was saying. 'OK, we'll do it. Clemenza will teach you everything you need to know. We'll take care of everything. When it's over, things'll be very bad, but that'll be our problem. You'll be out of it, Mikey. We'll make you disappear for a nice long holiday until things calm down.' He looked at Michael, and added in a quiet voice filled with respect for his younger brother: 'You can do it, Mikey. I know you can.'
Michael smiled. He was beginning to feel a real Corleone at last. 'I learnt things from my father too,' he said.
♦
Eventually, after a lot of nervous preparation, the meeting between Michael and Sollozzo was arranged. At the last minute, Sonny was able to discover where it was going to take place: a small family restaurant in the Bronx called 'Louie's'.
Michael waited alone, as agreed with Sollozzo, outside Dempsey's restaurant on Broadway. Finally, a large black car stopped in front of him, and Michael got into the passenger seat. In the back seat sat Sollozzo and Captain McCluskey, although this evening the policeman was not in uniform.
Sollozzo put a friendly hand on Michael's shoulder and said: I'm glad you came, Mike. We're going to solve all our problems tonight.'
'I don't want anyone to try to hurt my father again,' Michael replied in a quiet, cold voice.
Don't worry,' Sollozzo said warmly. 'He'll be safe. I promise. But please keep an open mind when we talk. I hope you're not a hothead like your brother, Sonny. You can't talk business with him.'
Just then, McCluskey moved forward in his seat and offered Michael his hand. 'You're a good boy,' he said in a strong, friendly voice. 'I'm sorry about the other night, Mike. Nothing personal, I hope. I'm getting too old for my job, I guess.'
Without turning round, Michael shook the policeman's hand over his shoulder.
'And now I'm afraid I've got to search you,' McCluskey said. 'So turn round please, on your knees
Michael did as he was asked. 'He's clean,' McCluskey said at last, sitting back next to Sollozzo. Michael slowly put his hat back on his head, and stared out of the window with a dead look in his eyes.
Half an hour later, McCluskey, Sollozzo and Michael were sitting at a small round table in the middle of a quiet restaurant.
'How's the Italian food here? 'McCluskey asked Sollozzo with real interest.
'Good,' Sollozzo replied. 'The best in the city.'
When the waiter had poured wine into their glasses, Sollozzo began to talk to Michael in Italian. 'I have great respect for your father,' he said.
'What happened between him and me is just business. His thinking is old-fashioned. Let's forget these disagreements. I want peace.'
Michael tried to reply in Italian, but he couldn't think of the words. So he spoke English instead. 'You must promise me that no one will try to kill my father again.'
Sollozzo looked at Michael in wide-eyed innocence. 'You think too much of me,' he said. 'I'm the one in danger, not your father. I'm not as clever as you think. All I want is peace.'
Michael looked at McCluskey. The policeman seemed more interested in his food than the conversation. He turned back toSollozzo, thought for a moment, then said: 'I have to go 'to the bathroom. Is that OK?'
'No problem,' said McCluskey.
But Sollozzo didn't like it. When Michael stood up, he stopped him and searched him very carefully. Finally satisfied that Michael wasn't carrying a gun, he sat down again. 'Don't take too long,' he said, staring at Michael moodily.
Michael found the gun hidden in the toilet. Clemenza had done his job well. He pushed the gun into the top of his trousers, buttoned his jacket, took a few deep breaths to calm himself down, and returned to the restaurant.
Sollozzo was sitting with his back to him, smoking a cigarette.
McCluskey looked at Michael out of the corner of his eye, but went on eating. Sollozzo turned round. Michael walked back to his chair and sat down. Sollozzo began talking again in Italian, but Michael couldn't understand a word. He wasn't listening. All he could hear was the sound of his heart, the thunder of blood between his ears. Somewhere behind the restaurant there was the sound of a train. It was getting louder.
McCluskey went on eating greedily. Sollozzo moved his face closer to Michael's to talk above the noise of the train. Now was the moment.
Now!
Michael jumped to his feet, pulled the gun from his trousers, pointed it straight at Sollozzo's head and fired. The bullet hit Sollozzo between the eyes. McCluskey stared at Sollozzo in surprise, as if watching something far away. He did not seem to realize his own danger. His fork was half-way to his mouth. He was just beginning to understand what was happening when Michael fired at him. The shot was bad. It hit McCluskey in the throat. He dropped his fork, put his hands to his neck and began to cough up food and blood. Very carefully, very coolly, Michael tired the next bullet straight into the policeman's brain.
McCluskey stared at Michael for a second then fell forward, his head hitting the table with a crash.
Michael turned away. He let the gun fall from his hand and, looking straight in front of him, he walked quickly out of the restaurant, round the corner and into the car where Tessio was waiting to drive him away.
مشارکت کنندگان در این صفحه
تا کنون فردی در بازسازی این صفحه مشارکت نداشته است.
🖊 شما نیز می‌توانید برای مشارکت در ترجمه‌ی این صفحه یا اصلاح متن انگلیسی، به این لینک مراجعه بفرمایید.