سرفصل های مهم
بزرگترین مسابقه اسب سواری جهان
توضیح مختصر
زمان مطالعه

7 دقیقه

سطح

متوسط
دانلود اپلیکیشن «زیبوک»
این درس را می‌توانید به بهترین شکل و با امکانات عالی در اپلیکیشن «زیبوک» بخوانید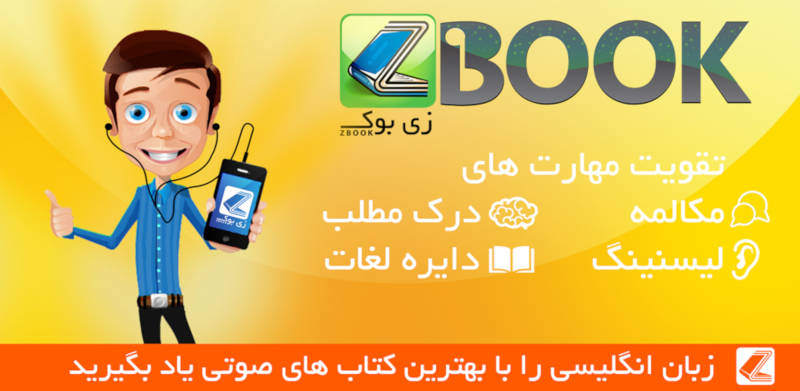 متن انگلیسی درس
Chapter 2 The Greatest Racehorse in the World
Tom Hagen arrived in Hollywood early the next morning. From the airport he went straight to his hotel, showered, shaved, and had breakfast. Then he drove to the film company for his meeting with Jack Woltz at ten o'clock.
Jack Woltz was giving a birthday party for one of his young girl stars in front of a lot of reporters. Tom waited patiently. Finally, Woltz walked up to him. He was a tall man with thick silver hair, expensive clothes and a hard, unfriendly face.
'OK, start talking,' he said to Tom. 'I'm a busy man.'
I was sent by a friend of Johnny Fontane, 'Tom said. 'He would be very grateful to you if you could do him a small favour.'
'I'm listening, 'Woltz said, busily signing papers.
'Give Johnny the part in that new war film you're going to make.'
Woltz stopped writing and laughed. He took Tom by the arm, as if he was an old friend, and led him towards the door. 'And if I gave Johnny Fontane this part, what favour would your friend do for me? 'he said.
'You have some problems with your workers,' Tom said. 'My friend could make these problems disappear. You also have a top star who's taking drugs
But Jack Woltz had heard enough. 'Listen to me!' he shouted angrily.
'You tell your boss, whoever he is, that Johnny Fontane will never get that film'. You don't frighten me!'
'I'm a lawyer, 'Tom said calmly. 'I'm not trying to frighten you.'
I know all the lawyers in New York,' said Jack Woltz, 'but I've never heard of you. Who are you?'
I work for one special family, 'Tom said. 'Now, you have my number.
I'll wait for your call.' He shook Woltz's hand and added, before leaving: 'By the way, I like your films very much.'
Tom was sure that, when Woltz realized who he worked for, he would call. And he was right. Late that afternoon, a car pickedhim up from the hotel and drove him out of the city to Jack Woltz's home in the country.
Woltz's house looked like something from a film. It was a huge pinkwalled house surrounded by beautiful gardens, lakes and fields full of horses. Woltz welcomed Tom like an old friend, gave him a drink and showed him around.
'Why didn't you tell me you worked for Corleone, Tom?' he asked.
'I don't like to use his name unless it's really necessary.'
Woltz took Tom by the arm. 'Come with me, Tom,' he said. 'I want to show you something really beautiful.'
Woltz led Tom into a white building which was guarded by private detectives. Inside the building there were rows of horses. Woltz led Tom straight towards a beautiful horse with smooth black skin and a large, white, diamond-shaped mark between its eyes.
'You have an eye for beauty, don't you, Tom?' Woltz said proudly. 'This is Khartoum, the greatest racehorse in the world. I bought him in England for $600,000.' He looked lovingly into the animal's enormous dark eyes for a long time, talking to it softly like a lover, forgetting about Tom. Tom coughed with embarrassment. Woltz touched the horse one last time on the neck, then said to Tom: 'Let's go and have dinner.'
'Corleone is Johnny's godfather,' Tom began to explain at dinner.
Although there were only two people at the table, the food was served by three waiters. 'To Italians, that's very important.'
I respect that, 'Woltz said. 'Just tell him he can ask me anything he likes.
But not this. This is one favour I can't give him.'
'He never asks a second favour when the first one is refused.' Tom gave Woltz a warning look. 'Understood?'
This made Woltz angry. 'No,' he said, pointing his finger across the table at Tom. 'You don't understand. Johnny Fontane nevergets that film. The part is perfect for him. It'd make him a big star. But I'm not going to give it to him. And do you know why?' He stood up and began to move slowly around the table towards Tom. 'I had a beautiful young actress. She was going to be a star. I spent hundreds of thousands of dollars on her, singing lessons, acting lessons, dancing lessons. Then Johnny Fontane came along and took her away from me. I lost her. He made me look stupid, and that's something I can never forgive. That's why I'll make sure that Johnny Fontane never works in films. Now, you get out of here! And if your boss wants to frighten me, tell him I'm no band-leader!'
Tom waited until Woltz had finished. 'Thank you for the dinner,' he said quietly. 'Could your car take me to the airport now, please? Mr.
Corleone is a man who likes to hear bad news immediately.'
Then without another word he left the table, took his hat from one of the servants and walked quickly out of the room.
♦
Jack Woltz was sleeping alone in his enormous bed. For some reason, this morning he woke up earlier than usual. The room was getting light.
Everything was quiet. But he could feel that there was something wrong. He turned over and saw that there were wet red marks on his bedclothes. His night-shirt felt sticky, and there was a horrible smell in the room. He lifted the bedclothes off his body and looked down. His nightshirt was covered in blood. Without thinking, he sat up and pulled the bedclothes off his bed completely. The shock of what he saw nearly killed him. At first he couldn't breathe. He felt sick. Then, a moment later, he was filled with an animal fear. He opened his mouth and screamed.
For there, at the bottom of his bed, was the beautiful black head of his favourite racehorse, Khartoum. Somebody had cut itoff during the night and put it in his bed while he was sleeping. It was stuck to the bed in a thick cake of blood, its mouth open, its huge round eyes staring at him like pieces of half-eaten fruit.
Jack Woltz's screams woke all the servants. Six hours later, Johnny Fontane received a phone call telling him that he had the part that he wanted in the film.
مشارکت کنندگان در این صفحه
تا کنون فردی در بازسازی این صفحه مشارکت نداشته است.
🖊 شما نیز می‌توانید برای مشارکت در ترجمه‌ی این صفحه یا اصلاح متن انگلیسی، به این لینک مراجعه بفرمایید.