سرفصل های مهم
بذرهای انتقام
توضیح مختصر
زمان مطالعه

7 دقیقه

سطح

ساده
دانلود اپلیکیشن «زیبوک»
این درس را می‌توانید به بهترین شکل و با امکانات عالی در اپلیکیشن «زیبوک» بخوانید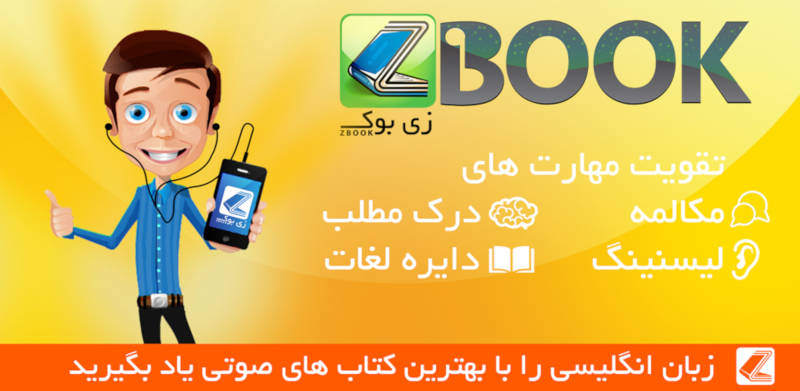 متن انگلیسی درس
Chapter 5 Seeds of Revenge
The next night, before going to visit his father in hospital, Michael had dinner with Kay in the hotel. They didn't talk much. Kay kept looking across the table at him, worried by his silence. Finally, he put down his glass of wine, stood up and said: 'I have to go.'
'Can I come with you?' Kay said, staring at her food.
'There'll be policemen at the hospital,' Michael said, putting on his coat.
'Reporters too. I don't want to get you mixed up in this.'
Kay looked at him sadly. She understood that, since the shooting of his father, he was different. He was more distant from her. 'When will I see you again?' she asked quietly.Michael found it difficult to look her in the eyes. 'Go back to your parents and I'll call you,' he said.
But Kay repeated her question: 'When will I see you again?' This time, Michael looked at her. 'I don't know,' he said, touching her gently on the shoulder. Then, without another word, he left her sitting alone at the table and walked towards the door.
♦
When Michael got out of the taxi, he was surprised to see that the street outside the hospital was quiet and empty. When he climbed the steps and went through the front door, he was even more surprised to find that there was nobody inside the hospital either. 'Where are Tessio's and Clemenza's men?' he thought nervously as he took the lift up to the fourth floor.
There was nobody outside his father's room. Michael opened the door slowly and walked inside. His father was lying in bed; glass bottles hung next to him. As Michael stood by the bed and looked down at his sleeping father, he heard a noise behind him in the doorway.
He turned quickly. It was only a nurse.
'What are you doing here?' she whispered angrily.
'I'm Michael Corleone. This is my father. There's nobody here. What happened to the guards?'
'Your father had too many visitors. The police came and made them all leave ten minutes ago.'
Michael thought quickly. He picked up the phone by the bed and told Sonny to send some people to the hospital at once. Then he told the nurse to help him move his father's bed to another room. When she complained, he said: 'You know my father? Men are coming here to kill him. You understand? Now help me, please.'
As Michael and the nurse were pushing the bed carefully through the narrow door of another room, they heard the sound of someone coming up the stairs. Michael closed the door quietly and looked through the window. He saw a man in a black hat and long black coat carrying flowers. Michael didn't know who he was, but decided that he didn't look like a killer.
'Who are you?' he said, opening the door.
The man turned round, surprised. 'I am Enzo,' he said. 'The butcher.'
'Listen, Enzo,' Michael said. 'You'd better get out of here. There's going to be trouble.'
Enzo lifted his head and looked at Michael proudly. 'If there is trouble, I stay here to help you. For your father.'
Michael didn't argue. He needed help. 'Go outside,' he told Enzo, 'and stand in front of the hospital. I'll be out in a minute.'
He went back into the dark room and looked down at his father. 'It's all right, Papa,' he whispered, softly touching his father's grey hair. 'I'll take care of you now.' He bent down to kiss his father's hand and, when he looked up, he saw a tear in the corner of his father's eye.
Michael found Enzo outside on the steps in front of the hospital. He threw Enzo's flowers away, turned up the collar of Enzo's coat and told him to put his hand in his pocket as if he had a gun. They waited nervously in the icy cold and dark.
A few minutes later, the silence was broken by the soft sound of an engine moving slowly along the street. Michael and Enzo held their breath as a long black car appeared in front of the hospital gates and stopped. Shadowy shapes of men in hats moved inside the car. They seemed to be talking to each other. Then the car moved quickly away.
Michael smiled at Enzo. 'You did well,' he said.
Enzo smiled and took out a packet of cigarettes, but his hands were shaking. Michael lit a cigarette for him. To his surprise, his own hands weren't shaking at all. He felt completely calm.Suddenly, there was the sound of police cars, and the street outside the hospital was filled with policemen.
'Good old Sonny,' Michael smiled as he walked down the steps to meet them. What happened next took him completely by surprise. Two policemen took him roughly by the arms while a third policeman searched him. A huge police captain with a strong red face and white hair walked towards him.
'I thought I locked all you gangsters up,' he said angrily to Michael.
'Who are you?'
Michael looked up into the police captain's fiery eyes and said, unafraid: 'What happened to the men guarding my father, captain?'
'You little animal!' the captain shouted. 'Don't tell me my business!
Now, get out of here and stay away from this hospital!'
The policemen let go of Michael's arms, but Michael didn't move. 'I'm not going until you put some guards outside my father's room,' he said.
The captain shouted to his men: 'Take him away!'
Michael stared at him coldly. 'What's Sollozzo paying you to betray my father, captain?'
At this, the captain lost all control. 'Hold his arms!' he told the policemen behind Michael. Then, as they held him, he hit Michael hard in the face.
Before he could hit Michael again, another car suddenly arrived. It was Tom Hagen with a group of men to guard the Godfather. Tom saw Michael's face covered in blood and said: 'Do you want to report this?'
Michael had trouble talking, but he managed to say: 'That's OK, Tom. It was an accident.' As he spoke, he didn't take his eyes off the police captain. He tried to smile. He didn't want to show anyone how he really felt at that moment. Seeds of revenge were growing in his icy heart.
مشارکت کنندگان در این صفحه
تا کنون فردی در بازسازی این صفحه مشارکت نداشته است.
🖊 شما نیز می‌توانید برای مشارکت در ترجمه‌ی این صفحه یا اصلاح متن انگلیسی، به این لینک مراجعه بفرمایید.