سرفصل های مهم
تجارت خانوادگی
توضیح مختصر
زمان مطالعه

10 دقیقه

سطح

متوسط
دانلود اپلیکیشن «زیبوک»
این درس را می‌توانید به بهترین شکل و با امکانات عالی در اپلیکیشن «زیبوک» بخوانید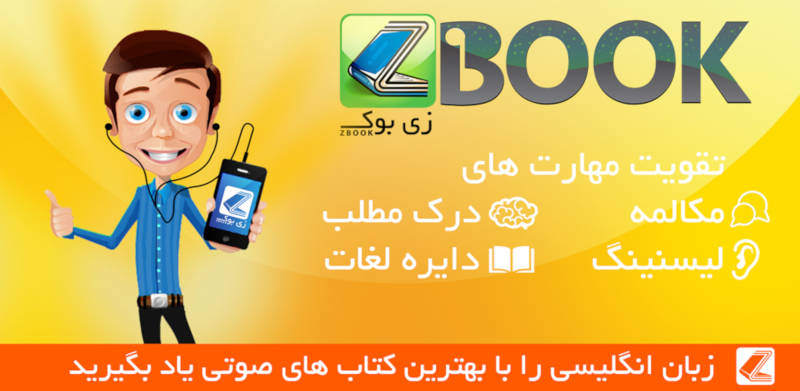 متن انگلیسی درس
Chapter 15 Family Business
As the family stood on the steps outside the church, Carlo Rizzi shook Michael's hand. 'Thank you, Godfather, thank you,' he kept saying, tears of happiness in his eyes.
'I was pleased to do it,' Michael said, then added, without smiling, 'Now, Carlo, could you go and wait for me in the house? I'm afraid we can't go with our families to visit Las Vegas today. We'll have to wait here for a couple of days. You can join Connie and your children then, OK?'
'OK,' Carlo said. He knew better than to show he was unhappy. Michael had been very good to him. He had welcomed him into the family, he had been godfather to his son. He did whatever Michael wanted him to do. He never argued.
When Carlo had gone, Michael kissed his wife and his sister, and left them on the steps outside the church. He had more business to take care of.Tessio was ringing Barzini's office from the wall-phone in Tom Hagen's kitchen, not knowing that Barzini was already dead.
'Tell Barzini we're on our way to Brooklyn,' he said. After the call, he turned to Tom, who was waiting for him, and said: 'I hope Mike gets what he wants from the meeting tonight.'
'I'm sure he will, 'Tom nodded seriously.
He followed Tessio out of the house. They were half-way across the street to Michael's house when they were stopped by a bodyguard.
'The boss says he'll come in another car,' the man said. 'He says you two can go before him.'
Tessio looked worried. 'He can't do that,' he said, turning to Tom. 'That spoils all my arrangements.'
Three more bodyguards appeared from nowhere and stood around him.
Then Tom said gently: 'I can't go with you either, Tessio.'
Tessio understood everything immediately. He knew that he was going to die for trying to betray Michael. He looked at Tom sadly and said: 'Tell Mike it was only business. I always liked him.'
'He understands that,' Hagen nodded.
Tessio paused for a second. He was a brave man, but he couldn't stop himself from showing Tom a moment of plain, human weakness. 'Tom, can you help me?' he asked. 'As a friend?'
Tom shook his head and looked away. He didn't want to show his feelings, but inside he felt sick. Tessio had always been the best soldier in the Corleone family. 'I'm sorry, Tessio, I can't do that,' he said, and walked away.
Tom watched from his window as the four bodyguards led Tessio towards a waiting car and drove him away for his meeting, not with Barzini, but with death.Carlo Rizzi was sitting in his front room, making a phone-call, when something made him turn round. Michael was watching him from the doorway. Tom Hagen and a bodyguard were standing quietly behind him. Carlo saw the icy look in Michael's eyes, and he felt his whole body go weak.
'Carlo, you have to answer for Sonny,' Michael said.
Carlo didn't answer. He stood up, pretending not to understand.
'You betrayed Sonny,' Michael continued in a cold, flat voice. 'Did you really think you could fool a Corleone? You played a game, didn't you?
You made Sonny angry by hitting your own wife. You knew that he'd come to help her.'
Carlo began to shake with fear. 'I promise you, on my son's life, I'm innocent. Mike, don't do this to me, please!'
But Michael calmly made him sit down next to him. 'Barzini's dead,' he said quietly, not taking his eyes off Carlo's frightened face. 'Philip Tattaglia's dead too. Cuneo, Stracci, they're all gone. Today, I'm taking care of all family business. So don't tell me you're innocent. Don't lie to me.'
Carlo started to cry, but he didn't say anything. Tom Hagen gave him a drink, and Michael put a brotherly arm around his shoulder. 'Don't be afraid,' he said. 'I'm not going to kill you. You're my sister's husband.
I'm your son's godfather. No. I'm going to throw you out of the family business. I'm putting you on a plane to Las Vegas to join your family. I want you to stay there. That's going to be your punishment. Now please, don't tell me you're innocent, because that insults my intelligence. It makes me very angry. Tell me what happened. Who killed Sonny?
Barzini or Tattaglia?'
Carlo stopped crying and looked up with a sudden feeling of hope. He saw Michael's eyes close to his. They looked warm and full of forgiveness. He swallowed the rest of his drink and smiled at Michael with a grateful look in his eyes.
'It was Barzini,' he said quietly.' Good. Good,' Michael said, nodding to himself. He stood up and turned towards the window. 'There's a car waiting for you outside,' he said. 'It'll take you to the airport. I'll call Connie to tell her you're coming.'
Carlo stood up and tried to speak. 'Michael, please …'
But Michael turned on him angrily, his eyes cold and hard again. 'Get out of here,' he said. 'I never want to see you again.'
When Carlo left the house, he saw two men putting suitcases into the back of his car. He got into the passenger seat and waited for someone to drive him away. He didn't see Pete Clemenza sitting quietly behind him in the back seat.
'Hello, Carlo,' Clemenza said.
Before Carlo could turn round, Clemenza threw a smooth thin cord around Carlo's neck and pulled hard. Carlo fought and tried to escape.
His body jumped around like a fish on the end of a line. His foot crashed through the front window of the car, but Clemenza was too strong for him. He pulled the cord until it cut into Carlo's throat. A minute later, Carlo Rizzi was dead.
Michael, who had watched it all from the front of the house, turned away, followed by Tom Hagen. He had taken care of all the family business in one day. The Corleones were now the strongest family in New York. He had reason to feel proud.
♦
When Connie heard that her husband was dead, she flew back at once to see Michael. She ran straight into his office and screamed at him: 'You killed my husband! You waited until Papa died and then you killed him!
You blamed him for Sonny. You always did. Everybody did. You never thought about me! What am I going to do?'
Michael sat quietly at his desk. Kay tried to calm Connie down, but Connie pushed her away, ran around the desk andstarted to kick and hit her brother, crying and screaming the whole time.' You stood godfather to our baby! You cold-hearted killer! You animal! You …!'
Michael didn't try to move away. He let Connie scream at him and hit him. Finally, she was taken away into another room, and Michael was left alone with Kay in the office.
He walked around the room, feeling uncomfortable at the strange look Kay was giving him. She was shocked by what had happened. She was also a little afraid.
'She's gone crazy,' Michael tried to explain. 'Understandable, I guess Kay could hear Connie screaming from the next room. She looked her husband in the eye and said: 'Michael, is it true?'
'Don't ask me about my business, Kay,' he replied.
'Is it true?' she repeated.
Michael repeated his reply.
When she asked him for the third time, he crashed his hand down on to the desk. 'Enough!' he shouted.
Kay lowered her eyes and bit her lip.
Finally, Michael said: 'All right. This one time. I'll let you ask me about my business.'
'Is it true?' she whispered.
Michael looked at Kay. He stood completely still. Then he shook his head and softly answered: 'No.'
Kay was so happy that she almost started crying. She ran up to her husband and hugged him.
A few minutes later, she moved back and looked at him. 'I guess we both need a drink,' she tried to laugh.
She left the office to get a drink. She was about to take the two glasses back into the room when she saw several men entering the office from another door.
One of them was Pete Clemenza, the funny little fat man she had first seen dancing at Connie's wedding many years before. She watched in silence as he lowered his head, kissed Michael's hand and said, in a deep, respectful voice: 'Don Corleone.'
Then someone gently closed the door, and Kay was left outside, alone.
Her new life as the Godfather's wife had only just begun.
مشارکت کنندگان در این صفحه
تا کنون فردی در بازسازی این صفحه مشارکت نداشته است.
🖊 شما نیز می‌توانید برای مشارکت در ترجمه‌ی این صفحه یا اصلاح متن انگلیسی، به این لینک مراجعه بفرمایید.