سرفصل های مهم
پیام سیلین
توضیح مختصر
زمان مطالعه

9 دقیقه

سطح

متوسط
دانلود اپلیکیشن «زیبوک»
این درس را می‌توانید به بهترین شکل و با امکانات عالی در اپلیکیشن «زیبوک» بخوانید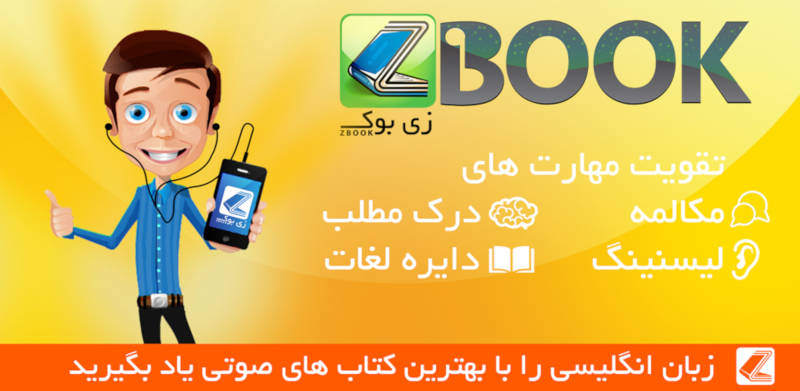 متن انگلیسی درس
Chapter 4 Sicilian Message
Late that night, Michael and Kay were coming out of a theatre.
Although they were staying in New York, Michael had told his family that he was in New Hampshire, over a hundred miles away. 'If I told my family we were in New York, we would have to see them right away,'
he told Kay. 'Then we wouldn't be able to be alone together.'
The night was freezing, and Michael and Kay held each other closely as they walked slowly along the crowded pavement.
'What do you want for Christmas?' he asked Kay.
Kay laughed and kissed his frozen cheek. 'Just you,' she said.
They walked a little further, then suddenly Kay stopped. Mike,' she said, looking behind her, her face white with shock.
'What's the matter?' said Mike, confused.She took his hand and led him back to a newspaper shop they had just passed. She pointed to a newspaper. Michael picked it up. 'VITO CORLEONE SHOT FIVE TIMES' he read on the front page. Opening it, he saw a photograph of his father. 'KILLERS SHOOT UNDERWORLD BOSS'.
Without looking at Kay, he ran across the street to a public telephone and rang Sonny.
'Sonny?' he said. 'It's Michael. Is he all right?'
'We don't know yet, but he's hit bad, Mikey,' his brother said. 'Where have you been? We've been worried.'
Michael suddenly felt guilty about lying to his family about New Hampshire. 'I called. Didn't Tom tell you?'
'No. But come home, Mikey. You should be with Mama. We need you.'
Michael put down the phone. Kay, who had followed him across the road, looked at him with tears in her eyes. Michael kissed her and hugged her tightly. Then, stepping away from her, he said: 'Go back to the hotel, Kay. I've got to go home.'
♦
As soon as Sonny had put down the phone, there was a knock on the door.
'They say he's dead, Sonny,' said Pete Clemenza as he came in.
Sonny took him roughly by the collar and threw him against the wall.
'Take it easy,' Clemenza cried.
Sonny took a deep breath and took his hands away. 'I'm sorry,' he said.
And then asked: 'How's Paulie?'
'Paulie wasn't there. He was sick.'
'What do you mean? How many times has he been sick?'
'I don't know, Sonny,' Clemenza said, half afraid, half confused. 'Three, maybe four times.'
'Listen. I don't care how sick he is. I want you to bring him to my father's house now. Do you understand?'
After Clemenza had gone, Sonny looked at his wife, who was standing nervously in the doorway, holding a crying baby. He hugged and kissed them both, trying to calm them down. Trying to calm himself down.
Suddenly, the phone rang again. The voice on the other end was very soft, very gentle:
'We have Tom Hagen,' the voice said. 'In about three hours we'll let him go. He'll have a message for you. Don't do anything stupid until you've heard what he has to say. Your father's dead. Let's all keep clear-headed about this, OK?'
OK.' Although he felt like shouting, Sonny spoke quietly. 'I'll wait.'
He immediately left his house and crossed the private road to the one where his father lived. He found his mother in the kitchen.'Papa's hurt,' he told her. 'I don't know how bad.'
His mother just said: 'I'll go and get ready. I might be able to see him.'
She didn't ask her son any questions. A Sicilian woman was taught never to ask men questions.
Sonny took a mouthful of bread, went into his father's office and picked up the phone. 'Tessio? I want fifty good men here right away.'
'What about Clemenza's people?' Tessio asked.
'No. I don't want to use his men right now.'
Then he made a second call. This time it was to a friend of his who worked for the telephone company. 'Farrell? I want you to do me a favour. I want you to check two phone numbers for me. Give me all the calls they made and received over the last three months. It's very important. Give me the information before midnight.' He gave him Paulie Gatto's and Pete Clemenza's numbers.
Then he made a third call. He phoned Luca Brasi. But this time there was no answer.
♦
When Michael arrived, he found his father's house full of men he didn't know. He went into the living-room, shook hands with a sad-looking Pete Clemenza, kissed Tom Hagen's wife on the cheek, then went into his father's corner-room office.
Sonny was sitting with Tessio, talking quietly. When he saw Michael, he stood up and ran towards him. 'I'm really glad to see you,' he said, hugging his brother warmly. 'Mama's at the hospital with the old man.
He's going to be OK, thank God.' But then he saw Michael sit down, and he stopped smiling. 'What are you doing?' he said. 'I'm talking important business with Tessio.'
'Maybe I can help, 'Michael said.
'If you stay here, you'll hear things you shouldn't,' Sonny warned him.
'The old man will kill me if he finds out.'Michael stared at his brother. 'He's my father too,' he said quietly-
'OK,' said Sonny, annoyed at Michael's refusal to leave. 'You want to hear? Then I'll tell you. Whose head do we shoot off, Paulie's or Clemenza´s? One of them betrayed the old man to Sollozzo. Who do you think it was?'
If Sonny was hoping to shock Michael, he didn't succeed. His younger brother just looked at him coldly and said: 'Not Clemenza.'
Sonny stared at his brother for a moment, then looked at Tessio with disbelief. 'I don't believe it. The college boy's right. It was Paulie. I had their numbers checked. While Paulie was sick, he got phone calls from Sollozzo's people.'
Michael got up and stood in front of his brother. 'Is there going to be a war, Sonny?' he said.
'Of course there is. Unless the old man tells me different. Sollozzo's a dead man. I'm going to hit all five families if I have to The Tattaglias are going to eat dirt.'
'Wait, Sonny' Michael said with a look of warning in his eyes. 'This isn't how Papa would do it.'
Just then, they heard loud voices from outside the door, and the sound of people laughing. Sonny Michael and Tessio rushed out of the room and saw Tom Hagen standing at the front door, hugging his wife and smiling.
Sonny, Tom, Clemenza and Tessio sat in the Godfather's office, talking.
They were planning to kill Sollozzo, wondering where Luca Brasi was, thinking about what to do if the Godfather died. Michael sat by the desk, listening to the conversation, but not permitted to speak. There was a knock at the door, and Paulie Gatto came in. He was blowing his nose, and looked very ill.'There's a man at the gate,' Paulie said, looking at Sonny. 'He's got something for you.'
Sonny sent Tessio out to see what it was. Then he smiled at Paulie. 'Are you OK, Paulie?' he asked. 'Why don't you go to the kitchen and get something to drink? You look terrible.'
When Paulie had gone, Sonny turned to Clemenza. 'I want you to kill him tomorrow,' he said. 'He betrayed the old man to Sollozzo. I don't want to see him again.'
Clemenza hid his surprise and just nodded. To him, it was just a job.
Then Tessio came into the room. He was carrying something inside a large piece of brown paper. He gave it to Sonny, and stepped back.
Sonny opened the paper. Inside, there was Luca Brasi's jacket. And inside the jacket, there was a dead fish. Sonny looked up at Tessio, confused. 'What's this?' he asked.
'It's a Sicilian message,' Tessio said in his deep but strangely gentle voice. 'It means that Luca Brasi sleeps with the fishes.
مشارکت کنندگان در این صفحه
تا کنون فردی در بازسازی این صفحه مشارکت نداشته است.
🖊 شما نیز می‌توانید برای مشارکت در ترجمه‌ی این صفحه یا اصلاح متن انگلیسی، به این لینک مراجعه بفرمایید.