سرفصل های مهم
ویرجیل سولوزو
توضیح مختصر
زمان مطالعه

12 دقیقه

سطح

متوسط
دانلود اپلیکیشن «زیبوک»
این درس را می‌توانید به بهترین شکل و با امکانات عالی در اپلیکیشن «زیبوک» بخوانید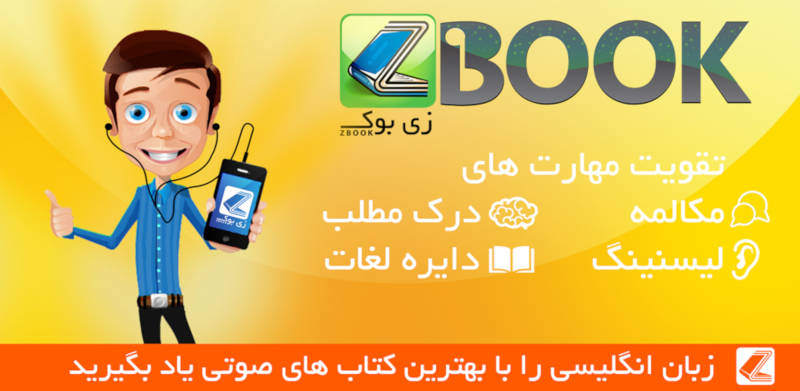 متن انگلیسی درس
Chapter 3 Virgil Sollozzo
Virgil Sollozzo was excellent at killing people with a knife. He was a strongly-built man with dark eyes and a wide, cruel mouth, but today he was trying to be polite and friendly. He had an important favour to ask, which was why he had asked for this meeting with Don Corleone.
'Don Corleone,' he smiled warmly. 'I need money to help me start a new business in drugs,' he said. 'If you give me one million dollars, I can promise you between three and four million dollars in your first year.
After that, you'll get even more.'
Don Corleone said nothing at first. He seemed to be thinking. He looked around the room, at Sonny and Tom Hagen, and at Clemenza and Tessio, his two oldest friends. They were all watching him quietly with serious faces, waiting to hear his reply. Finally, he turned back to Sollozzo. 'Why do you come to me?' he asked in his usual rough whisper.
'I need a man who has important friends,' Sollozzo said, lowering his eyes respectfully towards the Don.
'And what about the Tattaglia family? How much will they get?'
Sollozzo looked surprised. He didn't know that Don Corleone had discovered that he worked with the Tattaglias. He nodded his congratulations in the direction of Tom Hagen, who had obviously done his homework, and turned back to DonCorleone. 'Don't worry,' he said. 'I'll pay the Tattaglias from my own money.'
Don Corleone didn't reply. He stood up slowly, took a bottle from the table and politely offered Sollozzo some more wine. Sollozzo watched with a worried look as the Don sat down next to him.
Finally, Don Corleone spoke. 'I said that I would see you because I heard you were a serious man. You are a man I should respect. But I must refuse your offer. I will give you my reasons. It's true I have a lot of important friends in Government and the Law. But they wouldn't be my friends if they knew my business was drugs. Drugs is a dirty business.'
'But nobody will know,' Sollozzo said. 'I promise you the Tattaglias will make sure that nobody finds out.'
Don Corleone opened his mouth to reply but, before he could speak, Sonny said: 'Are you saying that the Tattaglias can promise that they'll …?'
He didn't finish his question. He saw a cold look in his father's eye and stopped talking at once. Don Corleone turned back to Sollozzo. 'I apologize for my children,' he said. 'They talk when they should listen.
But Signor Sollozzo, my no is final. I congratulate you on your new business, and I wish you luck. Your business is different from mine. We mustn't be enemies. Thank you.'
Don Corleone got to his feet, and everybody stood up too. Sollozzo was angry, but he hid his feelings from the others. He politely shook Don Corleone's hand and walked out of the room.
Don Corleone waited for Tessio, Clemenza and Tom to leave the room, but called Sonny back. He stared up into his son's eyes for a moment, then said in an angry whisper: 'What's wrong with you? Has your brain gone soft?'
Sonny looked away, unable to look his father in the eye.'I know you think this drugs business is a good idea. I know you think it's the business of the future, and I'm just a stupid old-fashioned man.
But never tell anyone outside the family what you're thinking again.'
Sonny looked surprised at first, and then a little angry. But he was too afraid of his father to argue with him. He lowered his head respectfully, turned round and left the room.
Don Corleone immediately called Tom Hagen: 'Tell Luca Brasi to come in,' he said.
Brasi sat down alone in the office with Don Corleone. He had the terrible, frightening face of a killer, an enormous body that looked as if it was made of rock. But, as he looked at Don Corleone, his dark, unintelligent eyes were soft with respect. He loved his Godfather. And Don Corleone, knowing this, trusted Luca Brasi more than anyone he knew.
'I'm worried about Sollozzo,' Don Corleone said. 'I want you to find out what he's hiding, what he's got under his fingernails. Do you understand? Go to the Tattaglias. Pretend that you're not happy with our family and that you want to work for them. Then tell me what you find out.'
Luca Brasi asked no questions. He nodded once, lifted his mountainous body to its feet, and walked out of the room, proud to do whatever his Godfather asked him to do.
♦
For the next few weeks, Luca Brasi went regularly to the night-dubs controlled by the Tattaglia family. He made contact with Bruno Tattaglia, the youngest son and manager of the night-club. He told Bruno he was dissatisfied with the Corleone family. For a couple of months, nothing happened. Then one night, a few days before Christmas, Bruno told Luca he had a friend who wanted a private meeting with him. Who is he?' Luca wanted to know.'Just a friend,' said Bruno. 'He wants to offer you something. Can you meet him here, after the club closes? Four o'clock tomorrow morning?'
Luca went back to his room and got ready. He thought for a moment about calling the Godfather to tell him about the meeting, but decided not to. Don Corleone never talked over the phone. As well as this, his job was completely secret. Not even Sonny or Tom Hagen knew what the Godfather had asked him to do. So he took out a gun, hid it under his jacket, lay on the bed and waited.
Luca arrived at the night-club just before four in the morning. The doorman had gone, but the door was open. Inside, the club was dark and empty, except for one man standing behind the bar. It was Bruno Tattaglia. Luca walked across to the bar and sat down. Bruno offered him a drink, but Luca shook his head. Moments later, a second man in a dark coat and grey hat moved out of the shadows and stood next to Bruno behind the bar.
'Do you know who I am?' he said in Italian, his face in shadow.
'I know you,' Luca replied. 'You're Sollozzo.'
'We need a man like you,' said Sollozzo. 'Strong and dangerous. I understand you're not happy with the Corleone family. Do you want to join me?'
'If the money's good.'
'$50,000 to start with.'
Luca nodded slowly, pretending to think.
Sollozzo held out his hand. 'Do you agree?'
Luca looked at Sollozzo's hand but he didn't take it. Instead he took out a cigarette and put it in his mouth. Bruno moved forward with a lighter.
Luca rested his hands on the bar, bent forward and lit his cigarette.
Bruno put the lighter in his pocket, smiled at Luca and gently touched the back of Luca's hand. Then suddenly, without warning, he took Luca's arm with his other hand and held it tight. At the same moment, Sollozzo pulled out a knife and pushed it straight through Luca's hand. Before Luca could move, a third man stepped out of the shadows behind him and threw a thin cord around his thick neck. The cord pulled tight. He tried to fight, but he couldn't get his hands up to the cord around his neck. They had planned everything perfectly. While Sollozzo and Bruno Tattaglia held one hand down, his other hand was pinned to the bar with the knife. The cord pulled tighter and tighter, cutting into his throat until he finally stopped moving and fell slowly to the floor. But Sollozzo, Tattaglia and the other man did not let him go for several more minutes. They needed to be sure that Luca Brasi, the most dangerous man in the Corleone family, was dead.Later on the same day, Tom Hagen came out of a large shop carrying Christmas presents for his children. Sollozzo was standing in the street, waiting for him.
'Happy Christmas, Tom,' Sollozzo smiled.
Tom nodded nervously.
'I'm glad I met you,' Sollozzo continued in a friendly voice.'I want to talk to you.'
'I haven't got time, 'Tom said, and began to walk away. But two men stepped forward and stopped him.
'Make time, Consigliori,' Sollozzo said, suddenly less friendly. 'Get in the car.' Then, noticing the look of fear in Tom's eyes, added quickly: 'Don't be frightened. If I wanted to kill you, you'd be dead already. Trust me.'
Without a word, Tom got into the car.
♦
Later that same afternoon, not knowing that Sollozzo had killed Luca Brasi and had kidnapped Tom Hagen, Don Corleone finished his work in the offices of his fruit company. He put on his coat and said to Fredo, who was reading a newspaper: 'Tell Paulie Gatto to bring the car. I want to go home.'
'I'll have to get it myself,' Fredo replied. 'Gatto's sick today.'
Don Corleone looked annoyed. 'That's the third time this month. Maybe we'd better get another man for the job.'
Fredo jumped to his feet. 'No, I'll get the car. It's OK,' he said. 'Paulie's a good boy. If he says he's sick, he's sick.'
Don Corleone waited inside the door until he saw Fredo park the car just outside. There was snow in the air and it was getting dark. He stepped on to the pavement and was about to get into the car when he decided to buy some fruit from the market on the other side of the street.
He crossed the road and showed the fruit-seller the exact oranges and grapes that he wanted.
He was so busy choosing fruit that he didn't see two men in black hats and long black coats turn the corner and walk quickly along the streettowards him. He took the bag of fruit and paid the fruit-seller. Then he heard the sound of the two men running towards him. Without thinking, he dropped the bag of fruit and surprisingly quickly for a man of his age, back across the street towards his car.
He had just reached the car when the two men pulled guns out of their coats and began to fire. Don Corleone was hit several times in the back.
Fredo, on hearing the sound of guns, jumped out of the car; he was shaking so much with fear that he dropped his gun before he could use it. But his appearance was enough. On seeing him, the two men stopped shooting and ran away.
Fredo looked down and saw his father's body lying in a pool of blood.
Unable to believe what had happened, he sat down in the road next to his father, pulled off his hat and began to cry like a baby.