سرفصل های مهم
زاده شده برای حرکت
توضیح مختصر
زمان مطالعه

39 دقیقه

سطح

خیلی سخت
دانلود اپلیکیشن «زیبوک»
این فصل را می‌توانید به بهترین شکل و با امکانات عالی در اپلیکیشن «زیبوک» بخوانید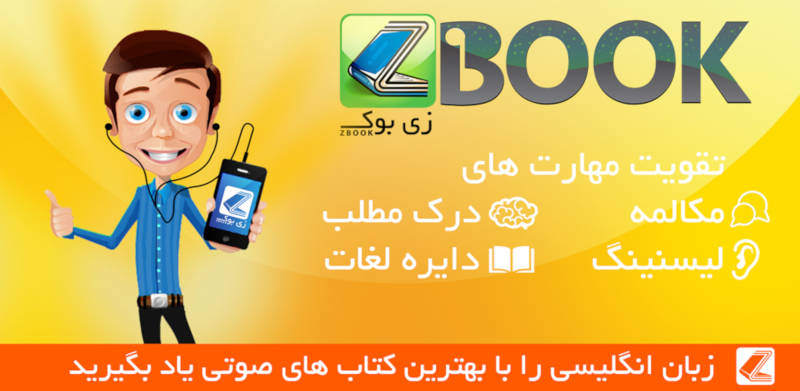 متن انگلیسی فصل
10 - Born to Move
The aging process has you firmly in its grasp if you never get the urge to throw a snowball.
—Doug Larson
When George Burns was in his nineties, he received a letter saying: "My husband and I are senior citizens and we still care about each other. Is it okay to make love in the 90s?"
George replied: "I think it's best around 70 or 75. If it gets any hotter than that, I turn on the air conditioner."
Like Jack LaLanne, George Burns understood that the greatest misconception people have about the aging process is that it's synonymous with decline and illness.
Like a fish unaware of water, we move about in a world of invisible assumptions. We usually don't realize how pervasive are such negative beliefs about aging. We take them for granted. And we unconsciously pass them on to our children.
Witness, for example, "Secrets of Aging," which opened at the Museum of Science in Boston in 2000. Billed as the first comprehensive exhibit on the topic of aging, the exhibit drew more than a halfmillion visitors in its six months in Boston, then toured nationally to other museums throughout the United States. The most popular component of the exhibit attracted long lines of children. It was called "Face Aging." After waiting in line, each youngster sat down inside a booth and had his or her face photographed by an automatic camera. After another wait, the child's digitized portrait appeared on a TV monitor. Then, by tapping a simple keyboard, each youngster could rapidly call up simulations of what he or she would "look like" at various ages. By tapping quickly, the series of stills could be made to run almost like a movie. The series of "photos" went up to the age of sixty-nine.
Everything about the exhibit implied scientific truth. It was held in the Museum of Science, and it involved an impressive array of complex and nonhuman technologies: the photo taken by a robot eye with no human involvement, the computer-driven graphics, the "interactive" button that produced an aging effect forward and then reversed it if you went backward.
What did the children see? As the "years" went by, the computer added grotesque pouches, reddish skin, and blotches to their familiar features. Their faces sagged and distorted, becoming increasingly repulsive.
When the children emerged from the booth, they were shaken. One eight-year-old girl within the hearing of a Boston Globe reporter moaned, "I don't want to get old." When author Margaret Gullette interviewed children as they exited, she asked, "What did you learn?" The answer was always the same: "I don't want to get old." Whatever the people who designed the booth intended, the message that came across to the children was that regardless of the choices they might make in their lives, regardless of how they eat or whether they exercise, and regardless of the kind of people they become, they will inevitably become ugly as they age. The message they received was that with each passing year, their appearance would become, predictably and inescapably, more and more repulsive. The title of the exhibit spoke with finality, leaving no room for the impact of the way the children would live their lives. "This is the way all faces age," it told them.
In real life, of course, as people age, their faces change in concert with the way they live, the way they think, and the way they feel. As we age, our faces and bodies become historical repositories of our experience. I've known elders whose faces are scowls, bitter and mean, and I've known elders whose faces glow with wisdom, joy, and deep human beauty. Over the course of their lives, their faces have become the outer expressions of the attitudes toward life they have held and from which they have lived.
ANOTHER APPROACH
In England, similar computer wizardry is now being used for a very different purpose. In dramatic contrast to the "Face Aging" booth, the point is to encourage children and families to adopt more healthful lifestyles. Overweight children and their parents are being shown what the youngsters will look like in middle age if they continue to eat junk food and not exercise. Child health experts are overseeing the experiment for a BBC3 reality TV show titled "Honey, We're Killing the Kids!" Julie Buc is a mother whose family took part in the show. Her children, Jason, aged ten, and Joanna, aged eight, loved eating fried food and candy, and drank up to two liters of soda pop a day. They typically ate their food while watching TV, and they were seriously overweight.
A team of experts assembled by the TV program used high-tech computer graphics to show how the children would look as adults if they continued in their current ways. Julie said she was shocked by the images she saw. "All those years that we've been giving the children what they want has got to change," she said.
Motivated by what they saw, and assisted by a team of nutritionists provided by the TV program, the family adopted a much more healthful diet and began to exercise far more. Gone were the soft drinks, sweets, and fried foods; in their place salads, fruits, and vegetables were introduced. The family began eating their meals together, without watching TV.
How did the kids like the changes? Ten-year-old Jason said, "It's been really good eating at the table, and I think it's good for the family to tell each other what they've been doing during the day."
At the end of the project, the family father, Jimmy Buc, said, "The most important things to me are my wife and my children, and I want my children to be successful. I hope they will be now, because we have changed, and there's no way we will be going back."
BIOMARKERS OF AGING
Shows like "Honey, We're Killing the Kids!" are needed, because all too often in modern society people believe there is nothing they can do to prevent themselves from deteriorating as they age. Burdened by such beliefs, they never find out who they could have been. They expect their passion to wane, their waistlines to enlarge, and their joy in life to diminish. Then they find themselves ensconced in lifestyles that end up producing the very outcomes they believed, falsely, to be inevitable.
As a result, as people in modern industrialized societies grow older they typically experience a predictable set of changes. They lose muscle mass and become weaker, their basal metabolic rate slows down, they lose aerobic capacity, their blood pressure rises, they lose some of their blood-sugar tolerance, their cholesterol levels worsen, their bone density decreases, and their ability to stabilize their internal body temperature is impaired. So common are these patterns of impairment that scientists now use them as measures of biological aging, called biomarkers.
But studies at the Human Nutrition Research Center on Aging at Tufts University have shown that the decline of these biomarkers is far from inevitable. In fact, much of it can be reversed.
Take muscle strength, for example. Many people consider a decline in muscle strength to be an unavoidable part of aging. The average American begins to lose 6.6 pounds of muscle with each decade after young adulthood, and the rate of muscle loss accelerates as they get older, particularly after age forty-five. But a great deal of research has found that with proper exercise, muscle strength and size can be not only maintained but increased at almost every age.
In one study at the Human Nutrition Research Center on Aging, twelve men between the ages of sixty and seventy-two were put on regular supervised weight-training sessions three times a week for three months. They were asked to train at 80 percent of their "one repetition maximum," the heaviest weight they could lift at one try. At the end of the experiment, the strength of the men's quadriceps had more than doubled, and the strength of their hamstrings had tripled. By the end of the program, many of these older men could lift heavier boxes than could the twenty-five-year-olds working in the laboratory. What about the really old? Could they also benefit from such a program? In another study, gerontologists at Tufts University put residents of a chronic-care hospital, almost all of whom were over the age of ninety, on a weight-training program. Did this sudden introduction to exercise exhaust or kill these frail and fragile people? Hardly. Eight weeks later, wasted muscles had grown stronger by 300 percent, and both balance and coordination were much improved. Subjects who had needed assistance to walk could now get up by themselves and go to the bathroom in the middle of the night. These and many other studies are clearly showing that the prevailing belief that we should "take it easy" as we age needs to be reconsidered.
Two of the world's foremost experts on exercise, diet, and healthy aging are Irwin H. Rosenberg, M.D., and William Evans, Ph.D. Dr. Rosenberg was director of the Human Nutrition Research Center on Aging from 1986 to 2001 and is the former chairman of the Food and Nutrition Board of the National Academy of Sciences and the former president of the American Society of Clinical Nutrition. Dr. Evans served as the chief of the Human Physiology Laboratory at the Human Nutrition Research Center on Aging, is a fellow of the American College of Sports Medicine, is the author of more than 160 publications in scientific journals, and has been exercise advisor to many professional sports teams, including the New England Patriots and the Boston Bruins. In 1991, Drs. Rosenberg and Evans coauthored the book Biomarkers: The Ten Determinants of Aging You Can Control.
These two authorities believe that to a far greater extent than most people realize, muscle is responsible for the vitality of your body. A high muscle-to-fat ratio, they point out, causes your metabolic rate—the rate at which you burn calories—to increase. This means you can more easily burn body fat and alter your body composition even further in favor of beneficial muscle tissue. When your metabolic rate slows down, on the other hand, it becomes much more difficult to lose weight and far easier to pack on the fat. Building muscle automatically reverses this tendency, making it easier to stay lean.
The reason is that muscle burns more calories than fat, even at rest. A pound of muscle burns roughly 15 more calories a day than a pound of fat. If you lose ten pounds of fat and gain ten pounds of muscle, you would thereafter burn 150 more calories a day without increasing your exercise level. Over the course of a year, this would translate into a difference of twelve pounds of body weight.
In actuality, the difference is even greater, because when people have more muscle and less fat, they want to exercise more and find it easier to do.
But that's only the beginning. Studies have shown that exercise regimens that build muscles produce a cascade of positive health effects. Rebuilding and maintaining muscle strength helps you to preserve your aerobic capacity, to keep your blood pressure low, to retain a healthy blood-sugar tolerance, to maintain healthy cholesterol, to sustain the mineral density of your bones, and to stabilize your body's ability to regulate its internal temperature.
Aerobic capacity (also called "maximal oxygen intake" or "work capacity") is a fundamental measure of the health of your cardiopul-monary system—your heart, lungs, and circulatory mechanisms. Simply put, your aerobic capacity is your body's ability to process oxygen. It includes your ability to breathe amounts of air into your lungs for aeration of your blood, and your ability to transport oxygen effectively to all parts of your body through your bloodstream. Elders in Abkhasia, Vilcabamba, Hunza, and Okinawa retain most of their aerobic capacity, even into their nineties. But by age sixty-five, the average American has lost 30 to 40 percent of his or her aerobic capacity. Increasing your muscle-to-fat ratio increases your aerobic capacity—and the health of your entire cardiovascular system.
One of the worst things about inactivity is that it reduces your cells' oxidative capacity (the ability to burn oxygen). This is why many older people who have lived typical Western lifestyles experience chronic fatigue. But it doesn't have to be that way. As your blood circulates, carrying its vital oxygen load, it flows from your large arteries into tiny capillaries. Aging and inactivity slow down capillary growth, with the result that the supply of oxygenated blood reaching your muscles and other tissues declines. But as Drs. Rosenberg and Evans repeatedly point out, whether you're young or old, regular exercise will improve your body's capillary density. The result is a happy one: muscles awash with a rich supply of blood.
There's yet another biomarker for physiological aging that can be reversed by regular exercise: glucose tolerance and insulin sensitivity. For most people in modern society, the body's ability to use glucose in the bloodstream declines with age. As people develop more body fat and less muscle, their muscle tissue becomes less and less sensitive to insulin. As a consequence, it takes more and more insulin to have the desired effect. Once again, though, increasing your muscle-to-fat ratio can reverse this deterioration, improve your blood-sugar tolerance, keep your insulin sensitivity high, and greatly reduce the chances you'll ever develop diabetes.
Drs. Rosenberg and Evans consider creeping blood-sugar intolerance to be one of the most devastating of all the so-called age related changes. To avoid this problem, they say, keep your muscle-to-fat ratio high. And to do that, they say you should "eat much less dietary fat and more fibrous carbohydrates, such as raw vegetables and whole grains…and do strength-building exercises." This advice could not be more congruent with the lifestyles of the world's healthiest and most long lived peoples. The Abkhasians, Vil-cabambans, Hunzans, and elder Okinawans all eat little dietary fat, basing their diets on high-fiber carbs such as raw vegetables and whole grains. They don't belong to gyms or lift weights, but their daily lives are at every stage and age full of strength-building exercise. As a result, they remain lean, strong, and healthy as they age. Even the elderly have strong muscles, carry no extra body fat, and have high muscle-to-fat ratios.
Most people in the modern world, however, gain fat as they age even if they aren't gaining weight. Their musculature shrinks while fat tissue accumulates. This is particularly true in sedentary people.
In the United States and similar societies today, the average twenty-five-year-old woman has 25 percent body fat. If she's sedentary, by the time she's sixty-five her body-fat level will rise to 45 percent. And a similar pattern holds for men. The average American man at age twenty-five has about 18 percent body fat. If he's sedentary, by sixty-five he will have nearly 40 percent body fat. But such unhealthy developments do not have to occur. Studies at the Human Nutrition Research Center on Aging at Tufts University and elsewhere have repeatedly shown that by following a low-fat, plant-based diet made up of whole natural foods, and by getting regular and vigorous physical exercise, it is entirely possible to keep your body-fat level low, your muscle-to-fat ratio high, and your weight at a healthy level.
A cautionary note: A certain amount of body fat is necessary for energy storage and to cushion your vital organs. You may have seen competitive bodybuilders who have used synthetic steroids in their effort to build gigantic muscles and reduce their body fat to an absolute minimum. They may look impressive, but they are seriously jeopardizing their health. Other than such extreme cases, though, it remains a fact that for most of us in the industrialized world, increasing the strength of our muscles and decreasing the amount of body fat we carry around is one of the most meaningful steps we can take on the path to healthy aging.
Based on an extraordinary body of careful scientific research, Drs. Rosenberg and Evans have come to the same conclusion as Jack LaLanne. Exercise and a good diet are the keys to a healthy and rewarding old age, and it's never too late to start. They write:
You do have a second chance to right the wrongs you've committed against your body. Your body can be rejuvenated. You can regain vigor, vitality, muscular strength, and aerobic endurance you thought were gone forever.…This is possible whether you're middle-aged or pushing 80. The "markers" of biological aging can be more than altered: in the case of specific physiological functions, they can be reversed.
EXERCISE AND BONE DENSITY  
As people age in the modern world, we tend to lose calcium from our bones, making our skeletons weaker, less dense, and more brittle. Placing stress on a bone repeatedly, however, causes it to get stronger. This is why people who play tennis have stronger bones in the arm they use to swing their racket than in their other arm. Similarly, many studies have shown that weight-bearing exercise (such as walking, running, cycling, and weight lifting), if continued over time, can effectively reduce the rate of bone loss, even in the population most at risk—postmenopausal women.
One ingenious study at the Human Nutrition Research Center on Aging examined the bone health of older women before and after a one-year exercise training program. The women were divided into four groups:
Group 1 walked at a brisk pace for 45 minutes, four days a week. They also took a calcium supplement, raising their total daily calcium intake to 1,200 milligrams.
Group 2 walked exactly as much as Group 1, but took a placebo, so their daily calcium intake was only 600 milligrams.
Group 3 did no added exercise, but took the same calcium supplement as Group 1.
Group 4 did no added exercise, and took the placebo.
As it turned out, the exercise program made all the difference, while the calcium supplement had virtually no effect. The active women, even those with lower calcium intake, not only stopped losing bone, but actually increased their bone mineral content. The women who did not undertake the exercise, even those who consumed the extra calcium, experienced demineralization.
And this study was not an anomaly. Similar studies at other institutions have come to exactly the same conclusion. When Dr. Everett Smith at the University of Wisconsin performed a similar study over a three-year period, his results were essentially identical. The only difference was that because his study went on for three years rather than one, the amount of bone gained by those who exercised and the amount of bone lost by those who did not was magnified. How about for younger women? We now know that much of a female's bone mass is built between the ages of twelve and twenty-two and then slowly lost in the remaining decades of her life. Is exercise the key to bone strength in young women, too?
Yes. As part of the longitudinal Penn State Young Women's Health Study, Professor Tom Lloyd and his colleagues conducted a ten-year study of 80 females who were twelve years old when the study began. When these young women reached the age of twenty-two, it was determined that although their daily calcium intake had varied nearly fourfold, there was almost no relationship between calcium consumption and bone strength. Exercise, on the other hand, was found to be of major significance. When the study was published in The Journal of Pediatrics in 2004, Professor Lloyd said that "although calcium is often cited as the most important factor for healthy bones, our study suggests that exercise is really the predominant lifestyle determinant of bone strength in young women."
WHAT ABOUT HUMAN GROWTH HORMONE?
In 1990, a researcher at the Medical College of Wisconsin, Daniel Rudman, M.D., published an article in The New England Journal of Medicine that has given birth to an entire industry touting human growth hormone (HGH) as a virtual fountain of youth. Rudman's study, though very small, was impressive. He gave twelve healthy older men (aged 61 to 81) injections of HGH three times a week for six months. Compared to a control group of healthy men of similar age, the men receiving the HGH experienced a substantial increase in lean body mass, a major decrease in adipose tissue mass, and a significant increase in bone density. In short, their muscles became substantially larger, they lost major body fat, and their bones became notably stronger. Based on this study, there are now thousands of Internet sites touting the benefits of HGH and promising that their products will increase muscle mass, decrease fat, and retard aging. Unfortunately, the vast majority of the Internet sites selling HGH products are not what they claim to be. For one thing, they aren't selling actual HGH, but rather remedies that are said to promote the release of HGH from the pituitary gland (where it is naturally made in the human body). Most of these agents are in fact entirely ineffective at causing any significant HGH release. Some contain glutamine, which has been shown to temporarily increase plasma HGH levels. Supplemental glutamine may be of benefit to people undertaking prolonged vigorous exercise, undergoing surgery, or being treated for burns or infectious disease (all of which deplete the body's glutamine levels). But the short-lived spike of HGH you can get from consuming oral glutamine in no way approximates the natural episodic waves of HGH released by your pituitary gland. (The pituitary secretes HGH every ninety minutes or so, with increases during sleep.) What about injections of actual HGH, such as were used by Rudman in his study? There is no doubt that such injections do in fact increase muscle mass and decrease body fat, but at a considerable cost. For one thing, the injections require a prescription, are seldom covered by health insurance, and cost more than a thousand dollars a month. Further, they commonly have disagreeable side effects, including joint pain and carpal tunnel syndrome. Plus, there is a real possibility of increased cancer risk. And besides, injected HGH does not come close to replicating the natural cycle of secretion, and any benefits are lost as soon as you stop taking it. All in all, I would say it is definitely not worth it.
The wonderful reality is that regular exercise, particularly resistance training and other weight-bearing forms of exercise, produces the same beneficial changes in the body as human growth hormone—increased muscle mass, decreased body fat, and stronger bones. Although there may be something superficially appealing about swallowing a pill or receiving an injection, the advantages of actual exercise are many, while the claims made for most HGH products are hyperbole at best, and in many cases instances of outright fraud and deception.
THE STORY OF JIM FIXX
Exercise is tremendously important, but sometimes people try to accomplish with exercise alone what can be achieved only with a combination of exercise and nutrition. Those who believe that exercise can compensate for a high-fat diet, excess sugar consumption, or other dietary transgressions could learn from what happened to a remarkable man named Jim Fixx.
Fixx was the author of one of the most influential and successful books on exercise ever written, The Complete Book of Running. His book topped the bestseller lists for nearly two years in the late 1970s and is widely credited for helping start the fitness revolution in the Western world.
Jim Fixx had not always been a runner. Up until his mid-thirties, he smoked two packs of cigarettes a day, loved his burgers and shakes, and weighed 220 pounds. But at age thirty-five, he stopped smoking and began running. Within a short time he was running eighty miles a week and racing marathons, and had lost all his excess weight. His belief in the healing powers of running was so great, though, that he did not think he had to change his diet much. In his bestselling book, Fixx repeatedly quoted Thomas Bassler, M.D., who was then claiming that any nonsmoker fit enough to run a complete marathon in under four hours would never suffer a fatal heart attack.
Fixx knew that his father had died of a heart attack at age forty-three. But he believed that exercise (and the improved circulation it generates) would protect him. He thought that as long as he ran daily and didn't smoke, he would stay healthy and avoid his father's fate.
Jim didn't just ignore expert advice that he needed to eat more healthfully. On at least one occasion, he went out of his way to criticize those who offered such advice. At the time, probably the world's foremost advocate of a low-fat diet as a means to open and heal clogged arteries was Nathan Pritikin. In his book titled Diet for Runners, Pritikin described a conversation he had with Jim Fixx that took place in January 1984: Jim Fixx phoned me and criticized the chapter "Run and Die on the American Diet" in my book The Pritikin Promise. In that chapter, I said that many runners on the average American diet have died and will continue to drop dead during or shortly after long-distance events or training sessions. Jim thought the chapter was hysterical in tone and would frighten a lot of runners. I told him that was my intention. I hoped it would frighten them into changing their diets. I explained that I think it is better to be hysterical before someone dies than after. Too many men, I told Jim, had already died because they believed that anyone who could run a marathon in under four hours and who was a nonsmoker had absolute immunity from having a heart attack. Sadly, only six months after this conversation, a passing motorcyclist discovered a man lying dead beside a road in northern Vermont. He was clad only in shorts and running shoes. The man was Jim Fixx.
Jim Fixx, the nation's leading spokesperson on the health benefits of running, had tragically died of a massive heart attack while running alone on that country road. Only fifty-two years old, he paid a terrible price for his belief that he didn't have to pay much attention to nutrition, for thinking that exercise alone would protect him. An autopsy revealed that three of his coronary arteries were more than 70 percent blocked, and one was 99 percent obstructed.
You may have heard the Jim Fixx story before. He became the butt of late-night jokes as overweight comedians made fun of the fact that the running guru had died of a heart attack. Sedentary people often want to believe that exercise isn't that important. They comfort themselves by telling and retelling the Jim Fixx story, as if the moral was that there's no harm in being a couch potato. But to do that is to miss the point entirely.
The real moral of Jim Fixx's tragic death is that while exercise is wonderful and necessary for a healthy life, it cannot make up for poor eating habits.
PHENOMENAL HEALING POWER
In May, 2005, a major study published in the Journal of the American Medical Association found that regular exercise reduces the death rate among women who have already had breast cancer. These findings were particularly striking because the benefits were found to occur regardless of whether women were diagnosed early or after their cancer had spread. The study found that breast cancer patients who walk or do other forms of exercise for three to five hours a week are about 50 percent less likely to die from the disease than sedentary women.
None of this would surprise a friend of mine, Ruth Heidrich, who has led an extraordinary life and come to know a great deal about the healing power of both running and nutrition. She's the author of Senior Fitness: The Diet and Exercise Program for Maximum Health and Longevity. I find her story dramatic and moving; here it is in her own words: Breast cancer. These two words, this cold clinical diagnosis, were to shatter my life, then transform it. The words stirred a cauldron of red-hot emotions: rage, fear, hatred. I remember the day and moment of the dreaded diagnosis as starkly as if it happened yesterday.
It's 1982 and I'm forty-seven years old. I hate it when I feel sorry for myself. I'm a strong, self-reliant female—the equivalent of a lieutenant colonel in the U.S. Air Force. I've raised two dynamic, smart and successful children, largely on my own after the breakup of two tough marriages. I've put myself through college up to and including my doctorate. "I am woman, I am strong, hear me roar!" In the vernacular, I am one tough broad. Then why am I so frightened? Why am I crying? My value system, my identity, my whole worldview is shaking under the assault of this terrible revelation. And I'm really, really scared. How much time do I have left?
Infiltrating ductal carcinoma—a moderately fastmetastasizing cancer. The doctors had been following it for the three years since I had first reported a suspicious lump in my right breast. Now it had grown to the size of a golf ball. I know because I saw it. I had insisted on watching the surgery when they removed the large, red, ugly mass of deadly tissue. But because the cancer had spread through the whole breast, the surgeons told me that they needed to perform a modified radical mastectomy. As soon as I recovered from that surgery, they would then have to remove the other breast due to its high risk of being cancerous as well. Worse yet, the cancer had spread to my bones and left lung.
Devastated, feeling betrayed by the medical system and by my body, I enrolled in a breast cancer research study conducted by author and physician John McDougall, that required me to follow a vegan diet. I would have tried anything to help save my life. I talked to my then-husband. He thought I was crazy to think that diet had anything to do with breast cancer, and he believed I had fallen into the hands of a quack.
Around the time of my diagnosis, I saw a sporting event on television called the "Ironman Triathlon." I was captivated as I watched these superb young athletes race through a 2.4-mile swim, followed immediately by a 112-mile bike ride, then a full 26.2-mile marathon. "I want to do that," I thought. Then I remembered: "Hold on, Lady, you're a cancer patient and you're forty-seven years old—way too old to do such an event." This wasn't just negative self-talk; it was the voice of reason. After all, no woman that old had yet attempted the Ironman. But the idea just wouldn't go away. With my new diet, I could swear I was feeling stronger, lighter, more energetic, faster, and healthier.
Of course, the doctors thought I was absolutely insane. "You should be resting," they said. "All that stress on your body isn't good for it. Running marathons (much less endurance swims and 100-mile bike rides) will depress your immune system." That's when I stopped relying solely on the doctors for advice.
Back in those days, before most people had even heard of triathlons, there was little guidance on how to train for such grueling endurance races. So I just got out there and swam until I couldn't lift my arms, biked until I couldn't pedal anymore, ran until I couldn't run another step and lifted as many pounds as I could without injuring myself. To simulate actual racing conditions, I entered every race I could find. If there were two on the same day, so much the better, because that would force me to race when tired, a condition I knew I'd face doing the Ironman. I entered "The Run to the Sun," a 37-mile run up to the top of Haleakala, a 10,000-foot-high mountain on the island of Maui, Hawaii. I remember reaching the twenty-six-mile point and looking back at the ocean far, far, below, not believing that these two legs had already carried me the equivalent of a full marathon, straight uphill. Then I turned back toward the mountaintop, still more than ten miles beyond. My internal response was I don't have it in me; I just can't do it. My next thought was, Listen, Lady, if you think this is rough, just wait until you get in the Iron-man! That technique served me well in the coming months. And competing in and winning first-place trophies in my age-group events added to the post-race highs.
I found myself getting stronger and developing muscles I never knew I had. I was passing my cancer checkups as well: The hot spots in my bones—once a source of despair because they indicated cancer—were disappearing, and the tumor in my lung stayed the same size.
The only real reminder of the cancer were the two postsurgi-cal, angry red gashes, which left a chest that resembled a prepu-bescent male's. Because of all my training, I was having to shower and change clothes several times a day, so the reminders of the cancer were constant. I wanted so much to have a normal body again. Enter the plastic surgeons, who gave me a fabulous choice; I could now pick my new size. You want a "C"? they said. We can do that. I told them I wouldn't be greedy—Just give me what I had before, a nice, average "B." They also gave me something else I never thought possible: breasts that will never sag. I believe you have to look at the positive side of life, and now, at seventy years old, I can really appreciate this benefit.
Today, there's no sign of cancer in my body. I've continued my vegan, low-fat diet now for more than twenty years, and I have never been healthier or more fit in my life. To date, I have raced the Ironman Triathlon six times, plus over a hundred shorter triathlons, a total of sixty-seven marathons, plus hundreds of shorter races. In 1998, at the age of sixty-three, I was named one of the Ten Fittest Women in America by Living Fit magazine (the other nine were all under thirty-five years of age). My bone density has increased through my fifties and sixties, which is supposed to be 'impossible' since most people are told they will lose bone density as part of the 'natural' aging process. My VO2max, which is the measure of my body's ability to process oxygen, is one of the highest ever recorded at the Tripler Army General Hospital in Honolulu, Hawaii, where I live. My blood pressure runs 90/60, which means that my arteries are very elastic and essentially wide open. My cholesterol is under 150; I have 15 percent body fat, and my hemoglobin—the test for iron in the blood—is at the top of the charts.
I do not share this information about my physical condition to boast (although I admit I'm proud of it), but to show what can be accomplished through dedication and discipline.
Perhaps I'm an anomaly by most medical standards. And maybe a vegan diet and endurance exercise won't be a magical answer for everyone, but I stand as an example of a lifestyle change that might be worth exploring.
When will this awesome journey end? Will I have to slow down gradually, let go, cut back to walking laps around a retirement community? I really can't say. But I know this: I had cancer and it had spread; I might have folded my cards back then, but I chose life, and I'm going to live as long as I can and run the good race. Maybe only a few will take the path I've chosen, but if sharing my story helps a few more to step forward and in their own way race for life, it will have been all the more worthwhile."
CHOOSING LIFE
It's hard not to be impressed by the marvelous health and longevity of people like martial arts expert Seikichi Uehara, golfer Tom Spear, fitness guru Jack LaLanne, and triathlete Ruth Heidrich. Their lives, like the lives of the elder Okinawans and all the rest of the world's exceptionally healthy elders, dramatically demonstrate two things that modern society needs desperately to remember: Exercise is not something to avoid. And aging is not a disease.
Unfortunately, many people in modern societies today succumb to the belief that aging means becoming the helpless victim of a slow, torturous, and inevitable deterioration. They live in fear, believing that with each passing year they will only feel worse and suffer more. They do not exercise. They eat unhealthful foods. They shut down emotionally. Eventually, their fear becomes self-fulfilling, and they create the very tragedy they believed would occur.
You probably know many people like that. But you don't have to be one of them. You can know the joy that arises when you commit to your own greatest health and healing.
The key is to do the best you can with what you've got. Maybe it starts with taking a walk every day, or jogging a half-mile, or taking a yoga class or a dance class. Maybe it starts with playing soccer or tennis, or learning how to lift weights correctly.
What's important is that you challenge whatever would keep you from entering your life with passion and vitality. What matters is that you never let anything keep you from walking the path of your highest good. What's pivotal is that you know the power of taking a stand for what gives you life.
مشارکت کنندگان در این صفحه
تا کنون فردی در بازسازی این صفحه مشارکت نداشته است.
🖊 شما نیز می‌توانید برای مشارکت در ترجمه‌ی این صفحه یا اصلاح متن انگلیسی، به این لینک مراجعه بفرمایید.