سرفصل های مهم
صد ساله های آکیناوا
توضیح مختصر
زمان مطالعه

44 دقیقه

سطح

خیلی سخت
دانلود اپلیکیشن «زیبوک»
این فصل را می‌توانید به بهترین شکل و با امکانات عالی در اپلیکیشن «زیبوک» بخوانید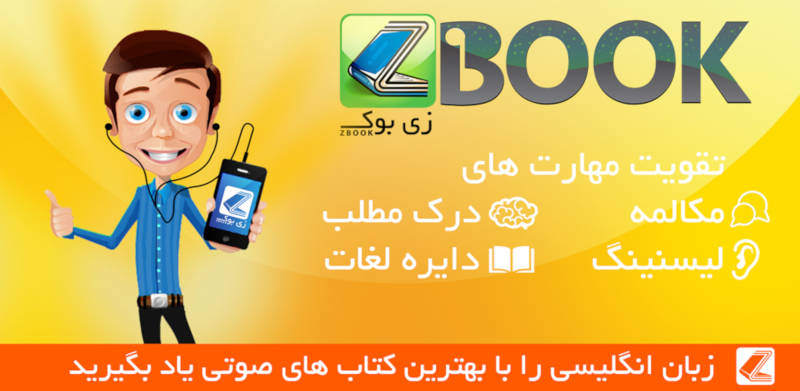 متن انگلیسی فصل
4 - The Centenarians of Okinawa
Of all the self-fulfilling prophecies in our culture, the assumption that aging means decline and poor health is probably the deadliest.
—Marilyn Ferguson
From our look at a few of the cultures in which elders have led extraordinarily healthy and long lives—the Abkhasians, Vilcabam-bans, and Hunzans—we know they have each traditionally eaten a low-calorie, plant-based, whole-foods diet. We also know of the respect for elders and the other social and environmental realities that have helped them to live with such vitality and vibrancy. But the lack of reliable age verification data for these societies has been a problem. Unfortunately, none of the elders in any of these societies have been studied with rigorous scientific methodology. Additionally, these regions have become less pristine in recent years, making it that much harder to understand their traditions and health realities.
What would be ideal for our effort to comprehend the factors that influence the health and longevity of human beings would be to find a present-day culture where people live extraordinarily long and healthy lives, where infant and childhood mortality are low, and where the diseases that plague our society are rare. In order to be ideal for our purposes, such a fabulously healthy and long-lived society would also be part of our modern world. Thus, its example would be directly relevant to our lives, and it would be sufficiently accessible that it could be methodically studied by teams of trained scientists.
In the best of all worlds, scientific researchers with impeccable credentials would already have been investigating and assessing these long-lived, healthy people for decades, subjecting them and their medical data to many different kinds of tests and analysis. We would have the data—complete medical files, comprehensive biochemical test results, dementia screens, Activities of Daily Living (ADL) surveys, nutrition surveys, age verification documents. Ideally, this data would give us incontrovertible proof that the people in this culture have far less heart disease, breast cancer, colon cancer, prostate cancer, diabetes, obesity, osteoporosis, and dementia than is the norm in the Western world. We would have at hand thorough and irrefutable documentation on the lives, ages, and health of a society where an inordinately large number of individuals have reached more than 100 years of age in vibrant health and enjoyment of life.
If there were such a present-day society and we had that kind of data on its members, we'd have a major clue to knowing how to live as long as possible and how to have the good health to enjoy it.
Remarkably, such a society does exist, and its members have indeed been the subject of thirty years of scientific investigation of the highest credibility. We've found quite likely the nearest thing to a modern Shangri-la, and we've got the documentation to prove it.
OKINAWA
The southernmost Japanese prefecture (state) of Okinawa is made up of 161 beautiful islands that are the dwelling place of 1.4 million people. Adorned with palm trees and blessed with an abundance of flora, fauna, and pristine rain forest, these subtropical islands form an archipelago stretching for eight hundred miles between the main Japanese islands and Taiwan. Okinawa is often called "Japan's Hawaii" because the weather is so pleasant, with an average temperature of 82 degrees Fahrenheit in July and 61 in January.
To most North Americans, Okinawa is known for being home to the largest American military presence in the Far East as well as for having been the site of the longest and bloodiest battle of World War II. Some of us recall that more people were killed during the Battle of Okinawa than were killed by the atomic bombings of Hiroshima and Nagasaki combined. The war memorial built by the Okinawans at Itoman at the southern tip of the main island is reminiscent of the Vietnam memorial in Washington. But it is much larger, and it is the only such memorial on earth that lists the names of all the people killed, civilian and military, on both sides of the battle.
More recently, Okinawa has become known for something quite opposite to the death and destruction of war. Its new renown began to emerge in 1975, when the Japan Ministry of Health and Welfare began to fund the Okinawa Centenarian Study—a study that continues to this day. The purpose of the study has been to assess whether there is any validity to the numerous reports of extraordinary health and longevity in Okinawa.
After three decades of study, the results have exceeded the expectations of even the most optimistic researchers. The Japanese prefecture of Okinawa has now been scientifically established to be the home of the longest lived and healthiest people ever thoroughly studied. These results have been published in many scientific papers, and were popularized in a bestselling 2001 book titled The Okinawa Pro-gram. The most important evidence needed for any study of longevity and health is reliable age verification data. This has unfortunately been lacking in Abkhasia, Vilcabamba, and Hunza. In Okinawa, however, this problem is solved. In Okinawa, every city, town, and village has a family register system that has scrupulously recorded births, marriages, and deaths since 1879.2 Thanks to the meticulous keeping of birth and health records, there is no doubt about the claims to longevity. The data, in this case, are reliable. Okinawa is home to the world's healthiest documented elders, to the world's longest recorded life expectancies, and to the highest concentrations of verified centenarians in the world. The word "centenarian" refers to someone who has lived to the age of 100 years or more. Scientists consider centenarians particularly important to study because they are usually living examples of successful aging. Many studies, including the New England Centenarian Study as well as the Okinawa Centenarian Study, have found that people who make it to 100 and beyond have often been remarkably healthy for most of their lives. In medical terms, they typically experience a rapid terminal decline very late in life, resulting in a compression of morbidity to their final years. This means that any health problems they might experience tend to take place at the very end of their very long and otherwise very healthy lives. Studies of centenarians have found that 95 percent of those who make it to 100 have been free of major diseases into their nineties. When it comes to authenticated supercentenarians (those who have lived to 110 and beyond), Okinawa is in a class by itself. Okinawa today accounts for 15 percent of the world's documented supercentenarians, despite being the home of only 0.0002 percent of the world's population.
The authors and principal investigators of the Okinawa Centenarian Study have impressive credentials:
Makoto Suzuki, M.D., Ph.D., is a cardiologist and geriatrician, professor emeritus and former director of the Department of Community Medicine at the University of the Ryukyus in Okinawa. Currently he is the chair of the Division of Gerontology at Okinawa International University. He has written more than two hundred peer-reviewed scientific publications.
Bradley Willcox, M.D., is physician-investigator in geriatrics at the Pacific Health Research Institute and clinical assistant professor in the Department of Geriatrics, John A. Burns School of Medicine, University of Hawaii. He is also the principal investigator of the U.S. National Institutes of Health–funded study "Genetics of Exceptional Longevity in Okinawan Centenarians." D. Craig Willcox, Ph.D., is a medical anthropologist and geron-tologist. A professor at Okinawa Prefectural University, he is also a research associate with Harvard University's New England Centenarian Study.
I emphasize the credentials of the Okinawa Centenarian Study's authors in order to make the point that the people who have developed the extraordinary body of information we have about health and longevity in Okinawa are a group of well-respected clinicians and scientists. Science is not, however, the only valid way of obtaining knowledge, nor must people have credentials to be wise. Many of the world's most outstanding people have had only limited schooling. Winston Churchill, for example, as well as Will Rogers, Irving Berlin, Walt Disney, Frank Lloyd Wright, Pablo Picasso, and Henry Ford never went beyond high school.
Sometimes an overabundance of education can turn people into walking encyclopedias who forget that there are vast realities that cannot be measured or analyzed. I find it deeply meaningful, though, when a group of highly educated scientists use their specialized skills and knowledge for the greater good of all. And this is what the researchers who have conducted the Okinawa Centenarian Study have done, bringing both scientific expertise and human understanding to their investigation of wellness and longevity in Okinawa.
Along with their research teams, they have visited and studied more than six hundred centenarians and thousands of other elders in their eighties and nineties. Their vans have been loaded with equipment to collect vital information for complete geriatric assessments. They've taken syringes for drawing blood for biochemical and genetic analyses, reflex hammers for assessing the health of the nervous system, electrocardiographs for measuring the health of the heart, questionnaires and surveys for assessing mental status, and cutting-edge heel-bone densitometers (portable machines that measure bone health and osteoporosis risk). Having meticulously studied the elders in Okinawa, these researchers tell us that it is an everyday occurrence in Okinawa to find "energetic great-grandparents living in their own homes, tending their own gardens, and on weekends being visited by grandchildren who, in the West, would qualify for senior citizen pensions." They say it is commonplace for people in Okinawa to live past the age of 100 and remain active, healthy, and youthful looking. Pointing out that the word "retirement" does not exist in the traditional Okinawan dialect, they add: By 1990, Okinawan life expectancy figures had even surpassed the absolute limits of population life expectancy assumed by the Japan Population Research Institute. Limits had to be revised upwards simply to account for the phenomenal longevity of the Oki-nawans.
After more than thirty years of ongoing study, the medical research team reports that among the elders of Okinawa, heart disease is minimal, and breast cancer is so rare that screening mammography is not needed. The three leading killers in the West—coronary heart disease, stroke, and cancer—occur in elderly Okinawans with the lowest frequency of any elder population ever thoroughly studied by modern science. The medical research team states: Our study found the elders to have incredibly young arteries, low risk for heart disease and stroke, low risk for hormone-dependent cancers (healthy breasts, ovaries, prostates and colons), strong bones, sharp minds, slim bodies, natural menopause, healthy levels of sex hormones, low stress levels, and excellent psycho-spiritual health.…If North Americans lived more like the elder Okinawans, we would have to close eighty percent of the coronary care units and one-third of the cancer wards in the United States, and a lot of nursing homes would also be out of business. There is something deeply poignant about the contrast between the health and longevity enjoyed by the elders in Okinawa and the experience of aging that is common among elders in the United States and other Western countries today. If you visit most nursing homes in North America, you'll see a less than pretty picture. You'll find elders in various states of decrepitude, helplessness, and, all too often, despair.
And it's not just in the last years of life that the difference is dramatic. In Okinawa, elders tend to stay remarkably fit and healthy until the last year or two of life, but in the modern Western world, the prevailing lifestyle takes a toll far earlier in life. In the United States and similar countries today, most of us hit our peak between twenty and thirty and gradually decline after that. By the age of seventy, most of us have lost 60 percent of our maximal breathing capacity, 40 percent of our kidney and liver functions, 15 to 30 percent of our bone mass, and 30 percent of our strength. It's far different in Okinawa, where many elders are still in good health, completely independent, and still doing active physical work such as farming even a century or more after their birth. In a typical case, a very elderly man being interviewed in the Okinawa Centenarian Study said he was in perfect health. After completing a full geriatric assessment including an electrocardiogram, the researchers concluded that he was correct. Try as they might, they could find nothing wrong with his body. Even at the age of 100, he was utterly healthy.
Was this man a rare case? Far from it. The researchers studying the elderly in Okinawa kept finding people like him, people perfectly healthy at 100.
IS THERE HEART DISEASE IN OKINAWA?
The human heart doesn't actually look very much like a valentine, but it is nevertheless a wondrous and beautiful muscle. About the size of a large pear, it begins to beat only a few weeks after conception, and then proceeds to pump forth the rhythm of our lives through every moment of our uterine and earthly existence. Only at the moment of our death does it cease.
This beating has a definite purpose: to pump blood to all parts of the body. The life of our very cells depends on the oxygen and nutrition brought to them by the flow of our blood. If for some reason any muscle did not receive a fresh flow of blood, it would quickly die.
Since the heart is also a muscle, it, too, must continuously receive fresh blood. You might think that receiving a blood supply would never be a problem for the heart, since its chambers are always full of blood. But the heart is not able to directly utilize any of the blood contained within its pumping chambers. Instead, the heart muscle feeds from the blood supplied to it through two specific vessels, called the coronary arteries.
In a healthy person, the blood flows freely and easily through the coronary arteries, and the well-supplied heart keeps pumping away as it should. But if one of the coronary arteries, or one of its branches, should become blocked and thus unable to furnish the heart with blood, then even though the heart's chambers are full of blood, that part of the heart dependent on the blocked-off artery will die.
In medical terms, this is called a "myocardial infarction." Most of us know it by another name—a heart attack. Heart attacks are the single largest cause of death in the United States today, for both men and women. Every 25 seconds, another person is stricken. Every 45 seconds, another life is lost.
Though heart attacks strike suddenly, and often without forewarning, they do not "just happen." They are actually the final step of a slow and lengthy process that takes place in our arteries, called "atherosclerosis."
Atherosclerosis is the process by which arteries gradually accumulate fatty and waxy deposits on the inner walls, thus reducing the size of the openings through which the blood can flow. The foreign deposits which adhere to the inner walls of the arteries are called "atheromas" or "plaques."
When these plaques become advanced enough, the fatty contents of the deposits will rupture into the artery and form a clot. These clots may clog up the already reduced arterial opening, and thus entirely prevent the flow of blood through the artery. If a clot forms in one of the two coronary arteries that supply the heart with its only source of life-giving blood, and the coronary artery becomes blocked by the clot, the heart is deprived of its supply of blood, and the result is a heart attack.
You may know that most men in North America today die from diseased coronary arteries that lead to fatal heart attacks. But it's not only men. If you are a woman in North America, you have nearly a 50 percent chance of dying from heart disease—ten times your risk of dying from breast cancer. We take arteriosclerotic heart disease so for granted today that we may not realize it is one of the greatest epidemics mankind has ever faced, carrying off a larger percentage of the population than did the Black Death in the Middle Ages.
This is why it is so significant that according to the Okinawa Centenarian Study, elder Okinawans have only 20 percent as many heart attacks as North Americans do. According to the medical researchers who have conducted the study, even in old age the Okinawans have very healthy blood vessels. Their coronary arteries are amazingly young, supple, and clean. Furthermore, if Okinawans do suffer a heart attack, they are more than twice as likely as North Americans to survive. But there's still more to it than that. Coronary heart disease dramatically lowers quality of life. The arterial disease that leads to heart attacks not only damages the vessels leading to the heart but also damages the rest of the circulatory system, causing premature aging of the whole body.
I have been deeply moved by the reality that if North Americans were to live and eat the way the elderly Okinawans do, there is every likelihood that we, too, would greatly reduce premature aging, enhance the quality of our lives, and reduce our risk of heart disease by 80 percent.
Can you imagine what would happen if a pharmaceutical company developed a drug that could accomplish these benefits and risk reduction? It would be marketed and sold in a manner that would make the sales efforts for Viagra look modest in comparison. It would be trumpeted in practically every magazine, newspaper, and television health report in the world. And it would make tens if not hundreds of billions of dollars for its manufacturer. But since there is comparatively little profit to be made from encouraging lifestyle changes, the wider public has little idea of the extraordinary benefits such changes can bring.
CANCER
Yes, you might be saying, but what about cancer? What good would it do me to avoid heart disease as I age, only to succumb to the terrors of cancer?
If you think that way, you are not alone. Many people live in dread of developing cancer. And they have reason. More than thirty years have elapsed since the war on cancer was officially declared by U.S. president Nixon. And despite the enormous effort expended in terms of manpower, resources, and money, we actually appear no closer to winning the war than we were on the day it was declared. New drugs are constantly being approved, many of which can cause a temporary shrinkage in tumor size. But very few have yet been found that can eradicate any kind of cancer permanently.
On March 22, 2004, a cover story appeared in Fortune magazine with the discouraging title "Why We're Losing the War on Cancer." The author was Clifton Leaf, the magazine's executive editor and a survivor of adolescent Hodgkin's disease. Feeling extraordinarily lucky to have survived, he nevertheless had the courage to ask, "Why have we made so little progress in the war on cancer?" His article revealed how poorly things are going in the world of cancer treatment today: More Americans will die of cancer in the next fourteen months than have died from all the wars the United States has fought combined.
Even adjusting for age, the percentage of Americans dying from cancer has not improved since the war on cancer began.
The much-vaunted improvement in survival from cancer is largely a myth. "Survival gains for the more common forms of cancer are measured in additional months of life," wrote Leaf, "not years."
Most of the improvement in longevity of cancer patients can be attributed to early detection, not treatment. Patients now often die at the same stage in their cancer's development as they once did, but since they knew earlier that they had cancer, it can appear that they "survived" longer with the disease.
The few dramatic breakthroughs (such as in Hodgkin's disease) occurred mainly in the early days of the war on cancer. There has been little substantial progress in recent decades, despite the claims to the contrary.
This lack of progress in the world of cancer treatment is largely hidden from the public. Physicians don't like to talk about their failures, and drug companies are always hyping the newest drug. This can give the false impression that progress has been made when it hasn't. But recognizing that the war on cancer has thus far been largely a disappointment doesn't mean you have to lose hope. It can help you turn your attention to where there are solid grounds for real hope—prevention.
If we are going to get serious about cancer prevention, there is much to be learned from the elder Okinawans. Why? Because when it comes to cancer, the medical data for these fortunate people are nothing short of amazing. Despite living to such extremely old ages compared to North Americans, their cancer rates are orders of magnitude better than those found in the West. Compared to someone in the United States, an Okinawan elder is 85 percent less likely to die from breast cancer, 88 percent less likely to die from prostate cancer, 70 percent less likely to die from ovarian cancer, and 70 percent less likely to die from colon cancer.
These are staggering statistics. And behind these numbers is the unrelenting reality of how many people in the West are suffering and dying needlessly.
While prostate cancer is the most common cancer in males in North America and Europe, and the second leading cause of death from cancer among males in the modern industrialized world, it is extremely rare in Okinawa. When researchers in the Department of Urology at Ryukyus university conducted a study on prostate cancer in Okinawa, they found so few cases that they never bothered to publish the results. Most Okinawan men have never even heard of the disease.
WHAT ABOUT BREAST CANCER?
Breast cancer kills forty-six thousand women in the United States each year. On average, each of these women has her life cut short by twenty years. But these numbers tell us nothing of the personal anguish and suffering, the immense financial burdens, the motherless children, and the shattered families that result.
Just about every adult in the Western industrialized world knows someone who has breast cancer or who will get it. It is so common that if one of your sisters doesn't develop it, one of your daughters or cousins probably will. In contrast, the Okinawan medical research team tells us:
If you are an Okinawan woman, the chances are that no one you know has breast cancer or will develop it. You may have heard of it but never seen it—it is that rare.…You have to put 100,000 Okinawan women in a room to find six who will die from it.
This is a stunning finding for a fully industrialized society. You might imagine that if such low breast cancer rates were to be found anywhere, it would be some place like Hunza or Vilcabamba, places so pristine that their residents have remained unexposed to the carcinogenic chemicals that permeate our environment today. Or perhaps such a low breast cancer rate would be found in a society where people do not live long enough to get cancer.
But the extremely low rate of breast cancer among the elders in Okinawa cannot be explained by a lack of chemicals or pollution, nor by shortened life spans. Three of Okinawa's rivers now rank among the five most polluted rivers in Japan. And life spans among women in Okinawa are the longest ever fully documented for any nation or region in world history.
OSTEOPOROSIS
Another of the afflictions that cause a great deal of suffering among older people in the United States, particularly among postmenopausal women, is osteoporosis. You can probably guess what I'm going to say next. Yes, Okinawans are immensely favored here, too. The Okinawans have much stronger bones, and less than half as many hip fractures as North Americans. In the West, postmenopausal women have often been told to take estrogen replacement therapy to protect their bones and their hearts and to reduce menopausal symptoms. They've been told that if they don't take estrogens, their risk for heart disease and osteoporosis will skyrocket. For years, Premarin was the best-selling pharmaceutical drug in the United States—even though we now know it had the unfortunate side effect of elevating breast cancer rates.
In Okinawa, however, aging women have not sought help from drug companies. For them old age is typically a time of vitality, peace, and opportunity. While millions of women in the West have taken estrogen replacement therapy, virtually no elderly Okinawan women have done so.
One of the reasons is that you don't have to replace what you haven't lost. According to the Okinawa Centenarian Study, the average 100-year-old Okinawan woman has about the same estrogen level as the average woman in the United States who is thirty years her junior. This is a remarkable finding, because estrogen levels in women naturally decrease as they age, and very low estrogen levels are often a marker for advanced aging. And it helps explain why—without taking drugs—menopausal and postmenopausal women in Okinawa have far fewer hot flashes, less than half the hip fractures, and 80 percent less heart disease than do women in the United States.
TESTOSTERONE
While postmenopausal estrogen decline in women has received a great deal of press, there is a parallel problem in men. In the United States and other modern Western nations, testosterone levels peak in most men during their thirties and decline after that at a rate of between 1 and 2 percent per year. It is increasingly recognized that this decline can have serious health implications in older men, particularly when it is severe. Classic signs of testosterone deficiency include thinning hair, decreasing libido, increasing body fat, declining muscle mass, memory problems, decreasing vitality, and higher rates of depression.
The Massachusetts Male Aging Study is one of many studies to confirm that good health among older men correlates with higher levels of testosterone. This study and others have found higher levels of bioavailable testosterone to be associated with greater bone density, decreased risk for hip fractures, increases in muscle strength, and better heart health.
Men who maintain higher testosterone levels as they age have significantly less heart disease and fewer symptoms of mental senility when compared to men with low levels of testosterone. Higher testosterone levels are also correlated with improved erectile capability in men. Not surprisingly, an ever-increasing number of older men in the West today are beginning to experiment with testosterone products, hoping to attain the benefits of the levels they enjoyed when they were younger. In Okinawa, however, this is not necessary.
The Okinawa Centenarian Study found that elder Okinawan men have testosterone levels nearly identical to those found in American men thirty years younger. Hence the following story:
A very elderly gentleman was sitting on an Okinawan bus. The bus was crowded, and people were standing in the aisles. The elder noticed a pretty girl standing in front of him. Chivalrously, he offered her his seat. "I know I'm an old man, but I would be pleased if you would take my seat."
"Thank you," she said with a smile, "but I don't mind standing."
The bus continued along its jerky way, until it stopped abruptly, throwing the standees about, with the young woman landing on top of the elder gentleman. As they disentangled, the man offered again. "I don't want to see you tossed about. If you won't take my seat, why don't you just sit on my lap so there won't be so much crowding?" She smiled and perched herself on his lap. The bus bumped its way along its route.
After a minute or so, the elder Okinawan gentleman tapped the young lady on the shoulder. "Young lady," he said, "I think you had better stand up again, because I am not as old as I thought I was."
HOW DO THEY DO IT?
What could account for the many marvelous health advantages enjoyed by the elder Okinawans? As in Abkhasia, Vilcabamba, and Hunza, there is in Okinawan culture a tremendous respect for the elderly, and also a profound sense of sharing and caring for others at all stages of life. And as is true in these other societies, Okinawans have always had a great deal of physical exercise built into the daily practices of their lives. One difference, though, is that instead of living at a high elevation with thin, pure air and a lot of uphill exercise, most Okinawans live at or near sea level.
If you ask the elder Okinawans themselves for the key to their legendary health and longevity, they most often point to the simple, nutritious, and wholesome food they eat.
In the West, we often look to food for entertainment, amusement, distraction, and compensation for emotional and sensory deprivation in other areas of our lives. But in Okinawa, people think about food in an entirely different way. Many of the traditional Okinawan proverbs about eating sound like phrases you might find on the wall of a health food store in the West. One such proverb translates as "Food should nourish life—this is the best medicine." And another: "One who eats whole food will be strong and healthy." What does modern science say about all this? According to the researchers who conducted the Okinawa Centenarian Study, the elders' diet has indeed played a profound role in the health they have attained. Thanks to these researchers' meticulous investigations, we have an extraordinarily detailed picture of the foods the elders have eaten. And we can see that the diets of the world's exceptionally healthy and long lived peoples have a great deal in common: They are all low (by Western standards) in overall calories.
They are all high in good carbohydrates, including plenty of whole grains, vegetables, and fruits.
They are all "whole-foods" diets, with very little (if any) processed or refined foods, sugar, corn syrup, preservatives, artificial flavors, or other chemicals.
They all depend on fresh foods, eating primarily what is in season and locally grown rather than relying on canned foods or foods shipped long distances.
They are all low (though not super-low) in fat, and the fats come from natural sources, including seeds, nuts, and in some cases fish, rather than from bottled oils, margarines, or saturated animal fats.
They all derive their protein primarily from plant sources, including beans, peas, whole grains, seeds, and nuts.
EAT LESS, LIVE LONGER
One of the most telling of all the differences between the traditional diets in Abkhasia, Vilcabamba, Hunza, and Okinawa and the modern American diet is that they are all much lower in overall calories. Even with their very active lifestyles, the average man in these regions consumes only around 1,900 calories a day. In the United States, in contrast, where lifestyles are far more sedentary, the average man consumes 2,650 calories a day.
And many Americans eat far more than that. In the documentary Super Size Me, filmmaker Morgan Spurlock ate all his meals at McDonald's for a month, easily consuming more than 5,000 calories a day. Of course, it's not just McDonald's. A single order of fries and a Thickburger at a Hardee's restaurant add up to more than 2,000 calories. On the dessert front, a single slice of Cheesecake Factory's carrot cake has more than 1,560 calories. And Americans typically eat huge desserts after consuming fatty, high-calorie meals.
From the point of view of people in the longest living cultures, however, they aren't eating a "low-calorie diet." From their perspective, the food we eat is high in calories. And they have a point in seeing our caloric standards as extravagant rather than seeing their intake as restricted. While we are busy consuming greasy burgers, sugar, white flour, and other high-calorie, low-nutrition foods, these societies have attained extraordinary health and longevity on diets that provide far more essential nutrients than standard American fare while remaining far lower in overall calories.
The Okinawans almost never overeat, because they like to leave some room in their bellies at the end of each meal. They don't like feeling "stuffed." This actually makes quite a bit of sense, because of an interesting quirk in human physiology. You may have noticed that you sometimes feel more full about twenty minutes after you stop eating than you did while you were still eating. This is because it takes the stretch receptors in your stomach about twenty minutes to tell your brain (via the hormone cholecystokinin) how full you really are. If you eat until you experience yourself to be 100 percent full, you actually go about 20 percent over capacity with every meal. And if you do that regularly, your stomach will stretch a little bit each time to accommodate the extra food. Then you have to eat more next time to get the same feeling of fullness. This is one of the reasons it is more satisfying and healthful to eat slowly. When you aren't rushing, your stomach has time to signal to the appetite centers of your brain that food has arrived, and you experience greater pleasure and contentment.
The elder Okinawans say they stop eating when they are 80 percent full. They say they "eat less in order to live longer." For them, this is just common sense and the way of their traditions. But everything we are learning from the latest medical research on successful aging confirms the wisdom of their principles.
When Dr. Richard Weindruch and Dr. Rajinder Sohal, world leaders in studies of low-calorie diets, wrote about the Okinawans in The New England Journal of Medicine in 1997, they pointed to the low (by American standards) caloric intake of the elder Okinawans as a key factor in their outstanding health and life expectancy. Similarly, Professor Yasuo Kagawa of Jichi Medical School, who has studied the Okinawans, attributes their longevity and health primarily to the relatively low amount of overall calories they consume. These researchers have good reason for thinking this way. One of the most remarkable findings of modern scientific research is that no intervention, including the elimination of smoking, has been found to be as important in overall life extension as cutting back on calories while maximizing dietary nutrients.
Many researchers have contributed to the development of this understanding, but few more than Roy Walford, M.D., who has long been recognized internationally as one of the top experts in the field of gerontology. His research at UCLA was funded for more than thirty-five years by the National Institutes of Health, and he published more than 350 articles on aging and health in medical journals. He writes: We can with an order of probability bordering on certainty extend maximum human life span by means of a calorically restricted optimal nutrition diet.…There is now abundant hard evidence—not testimonial evidence, not clinical anecdote, not based on plausibility arguments, and not even correlational evidence, although all these exist in plenitude—but hard, well-controlled and steadfastly confirmed experimental evidence that a low calorie diet that provides optimum nutrition will greatly extend average and maximum life spans, postpone the onset and decrease the frequencies of most or all of the "diseases of aging," maintain biomarkers at levels younger than chronological age, maintain sexual potency, general vitality, and ability to engage in sports into advanced age, and delay deterioration of the brain. It is true that in many underdeveloped countries where overall caloric consumption is low, life spans are often painfully short. But these underfed populations are also malnourished. Their diets are not only restricted in calories—they are also deficient in many vitamins, minerals, protein, and other essential nutrients.
Similarly, there is no medical benefit to anorexia nervosa—a psychological disorder in which people (usually young women) experience a compulsive urge to eat little or no food in a fixation on reducing their weight. They literally starve themselves slowly, sometimes even to death, as did the popular singer Karen Carpenter in late 1982.
The point is not that any low-calorie diet is helpful. The point is that a low-calorie diet that also provides optimal nutrition is most advantageous for health and longevity. There is no advantage—and there is real danger—to reducing calories below the body's legitimate needs. This is particularly true for children and for pregnant women, whose caloric needs are especially high. But the evidence is overwhelmingly clear that for people at every stage of life the best diets are those in which every calorie comes packed with nutrients.
Prior to 2006, most calorie restriction studies had been done using rats and other small animals. When animals are fed spartan diets with optimal nutrition, they typically live 30 percent or more longer than their amply fed littermates, and have far less heart disease and cancer. But such studies have been difficult to do with humans. In 2006, however, researchers published a remarkable study in the Journal of the American College of Cardiology. The study of twenty-five members of the Calorie Restriction Society, a group of people who follow Dr. Walford's ideas and who consume a nutrient-rich, low-calorie diet, found that people who eat low-calorie diets that are sound and well balanced have extraordinarily healthy hearts that retain youthful vigor for many years after they would have been expected to show signs of aging.
The twenty-five calorie-restricted participants had been voluntarily eating a nutritionally balanced diet providing at least 100 percent of the recommended daily intake for each nutrient, but averaging only 1,671 calories a day, for periods ranging from three to fifteen years. (People eating a typical Western diet consume between 2,000 and 3,000 calories a day.) Luigi Fontana, M.D., Ph.D., of Washington University in St. Louis, the study's principal investigator, said the members of the Calorie Restriction Society had hearts that seemed fifteen years younger than would have otherwise been expected. They had signficantly lower blood pressure, less inflammation, and less myocardial fibrosis. Their hearts were able to relax between beats in a way similar to hearts in much younger people. They had substantially lower levels of inflammatory markers, including C-reactive protein, tumor necrosis factor– alpha, and transforming growth factor–beta 1. And those in the calorie-restricted group had significantly more elastic ventricles than controls, and better diastolic function. "Diastolic function declines in most people as they get older," said Fontana. "But in this study we found that diastolic function in calorie-restricted people resembled diastolic function in individuals about 15 years younger." And Fontana pointed out something else. The participants eating a calorie-restricted, optimal-nutrition diet had been doing so for an average of only six years, but their hearts appeared fifteen years younger. That could mean that the diet reverses aging.
According to John O. Holloszy, M.D., a co-author of the study, "It's very clear that calorie restriction has a powerful, protective effect against diseases associated with aging. We don't know how long each individual will end up living, but they certainly have a longer life expectancy than average because they're most likely not going to die from a heart attack, stroke or diabetes. And if, in fact [as the study indicates] their hearts are aging more slowly, it's conceivable they'll live for a very long time."30 While this was the first study to look in medical depth at humans who have deliberately maintained a low-calorie, high-nutrient diet over the course of years, many other studies have shown that diets that provide optimal nutrition while remaining low in calories improve blood sugar control, produce younger-appearing and leaner bodies, and increase mental sharpness. As well, diets super-high in nutritive quality but relatively low in calories have been shown to retard the basic rate of aging in humans, to greatly extend the period of youth and middle age, to greatly reduce the risk for such late-life diseases as heart disease, diabetes, and cancer, and even to lower the overall susceptibility to disease at any age.
I love food, and I doubt that I will ever deliberately adopt as restrictive a diet as that of the Calorie Restriction Society members. But I think it's important to recognize that if you want to live a long and healthy life, this is one of the keys: Avoid processed foods and empty calories, and instead eat a diet low in calories and high in nutrients. Your susceptibility to cancer, heart disease, stroke, diabetes, autoimmune disease, and many other ailments will be only a tiny fraction of what it would be otherwise. Plus, such a diet will give you, according to Dr. Walford (who hitchhiked and riverboated across Central America for his fifty-eighth birthday), better eyesight and hearing at every age; a sharper, more alert problem-solving mind; an increased feeling of well-being; enhanced sexuality and fertility at a more advanced age.
Roy Walford's description of the kind of health that typically ensues from a low-calorie, highly nutritious diet may seem too good to be true, particularly when we are accustomed to seeing the examples of unhealthy aging that abound in the modern Western world. But he is not indulging in wishful thinking; he is engaged in clear-eyed and dispassionate scientific observation and analysis. His description accurately depicts the healthy aging of the Okinawans, the Abkhasians, the Vilcabambans, and the Hunzans, all of them peoples whose diets have indeed been very low (by Western standards) in overall calories while abundant in nutrients. The marvelous health Dr. Walford predicts for those who follow a highly nutritive low-calorie diet is no pipe dream. It has consistently been shown to be the reality of the healthiest and longest lived peoples on earth.
مشارکت کنندگان در این صفحه
تا کنون فردی در بازسازی این صفحه مشارکت نداشته است.
🖊 شما نیز می‌توانید برای مشارکت در ترجمه‌ی این صفحه یا اصلاح متن انگلیسی، به این لینک مراجعه بفرمایید.