سرفصل های مهم
آزادی از فشارهای فرهنگی
توضیح مختصر
زمان مطالعه

54 دقیقه

سطح

خیلی سخت
دانلود اپلیکیشن «زیبوک»
این فصل را می‌توانید به بهترین شکل و با امکانات عالی در اپلیکیشن «زیبوک» بخوانید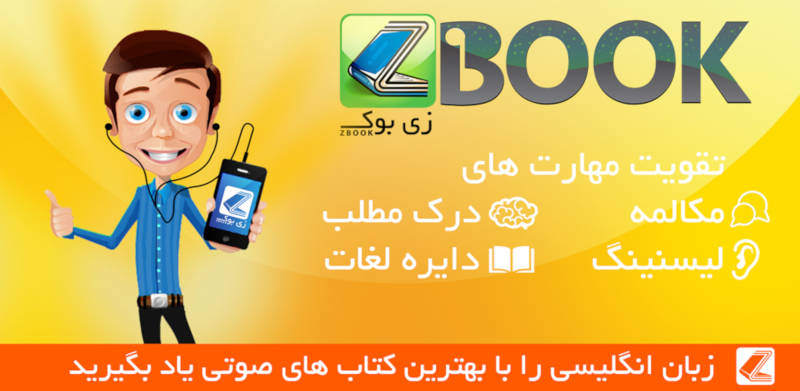 متن انگلیسی فصل
Part 05 - The Human Spirit
16 - Breaking Free from the Cultural Trance
It is no measure of health to be well adjusted to a profoundly sick society.
—Jiddu Krishnamurti
Today, the term "culture" is widely understood to refer to the systematic body of learned behavior which is transmitted to children from parents, schools, and communities. But not that long ago, this concept was part of the vocabulary of only a small and technical group of professional anthropologists. It had not yet been widely recognized that from the moment of our births, the customs into which we are born exert an enormous influence on our experience and behavior.
This changed with the work of one of the world's most renowned anthropologists, the bestselling author Ruth Benedict. According to her student, friend, and colleague, Margaret Mead, Ruth Benedict's work is the main reason that the words "in our culture" have come to be widely used and understood. It is largely thanks to her that we have come to understand how profoundly we are shaped by the cultures in which we live.
In his book A Language Older Than Words, Derrick Jensen describes how Ruth Benedict sought to understand why some cultures are fundamentally peaceful and healthy while others are not, why women, children, and the aged are treated well in some cultures while in others they are not, and why some cultures are cooperative while others are competitive. Based on her study of more than seven hundred societies, Benedict perceived a single pattern that seemed to explain all these variations.
At one end of the continuum, she found what she called "syner-gistic" societies. In these cultures, behaviors that benefit the whole group are rewarded, while behaviors that harm the group as a whole are forbidden. Generosity and compassion are esteemed, while hoarding is considered shameful, and so wealth is continuously circulated through the community and not allowed to accumulate in any one person's hands. In these societies, she wrote, "if a man has meat or garden produce or horses or cattle, these give him no standing except as they pass through his hands to the tribe at large." Such cultures, she said, tend to be harmonious, peaceful, healthy, and respectful of women, children, and the elderly. Individual members tend to be happy, secure, and trusting.
In these communities, children are taught to share from early in childhood. Jack Kornfield tells of a Native American ceremony in which young children are showered with food, drink, and clothing. Then members of the tribe cry out, "I'm hungry, I'm thirsty, I'm cold." From their abundance, the children are then led to distribute their bounty to others in need. Through such games, children are taught to hold the needs of the other members of their tribe to be as important as their own.
At the far opposite end of the continuum, however, Ruth Benedict found what she called "surly and nasty" cultures. In these cultures, behaviors that benefit individuals at the expense of the whole are rewarded, and those who amass wealth are esteemed. People in such societies, she found, tend to be "paranoid, mean-spirited, warlike, and abusive toward women, children and the elderly." Individual members of such societies tend to view each other as competitors or threats, to think exclusively about their own interests, and to be self-aggrandizing, insecure, suspicious, and hostile. Wealth is concentrated in the hands of the very few.
WEALTH DISTRIBUTION AND HUMAN HEALTH
I once believed that the wealthier a society, the better would be the health of its citizens. And it's certainly true that worldwide today, those nations whose annual per capita income is below about $5,000 to $10,000 often suffer from poor sanitation and malnutrition and have the poorest health. But studies have consistently found that above that threshold, the health of nations is no longer a matter of absolute income, but is actually more a matter of the gap between the rich and the poor. Above that point, the larger the gap between rich and poor, the less health will prevail. Societies in which the pie gets divided in such a way that everyone gets a decent share are healthier because as well as having their basic needs met, people tend to participate in their community, trust others, and cooperate for mutual benefit. They form friendships. They care for one another. Their relationships are marked by support, trust, and sociability.
Of all nations today, Japan has the greatest life expectancy of any nation on earth (and Okinawa has for many years had the greatest life expectancy in all of Japan). How, you may wonder, does Japan manage this stellar health (which is all the more remarkable given the very high level of smoking in Japan)? A key factor may be that Japan today is economically the most equitable of all the world's affluent nations.
It hasn't always been this way. Prior to World War II, wealth distribution in Japan was harshly unequal, and life expectancy rates were hardly better than those of impoverished third-world countries. After the war, though, things began to change when General Douglas MacArthur was given the task of overseeing the nation's reconstruction. MacArthur had his faults, but he has been called "the greatest population health doctor who ever lived" by Stephen Bezruchka, M.D., who has written extensively on the medical consequences of wealth inequality. MacArthur required three fundamental things of the Japanese. First was demilitarization—Japan was forbidden to have an army. Second was democratization—his staff created the constitution that is in use in Japan to this day, providing for a representative democracy, free universal education, the right of labor unions to organize and engage in collective bargaining, the right of women to vote, and the right of everyone to a decent life. And the third was decentralization—MacArthur broke up the family dynasties that ran the huge corporations that had controlled the country. He mandated a maximum wage for business and corporate leaders. He also carried out the most successful land reform program in history. Land was purchased from landlords who had amassed huge holdings, then sold to the tenants at the same price. The tenants were given thirty-year interest-free loans to make the purchase. Essentially, he leveled the playing field. His reforms were followed by the most rapid rise in health and longevity ever documented in any major country in world history.
From a highly stratified prewar society, postwar Japan became a nation that cherished egalitarianism. When the economy ran into trouble in the early 1990s, Japanese bosses and managers took cuts in pay rather than lay off workers. As recently as 2000, the prime minister of Japan made only four times what an average worker made, and bosses made only ten times what entry-level workers made.
When Japanese prime minister Junichiro Koizumi took office in 2001, however, he initiated Reagan-like policies of spending cuts, privatization, deregulation, and tax breaks for the wealthy. As a result the gap between rich and poor, long held in check, began to grow. But still, very few Japanese wanted to see a society divided into winners and losers. The nation's major daily newspapers ran articles with titles like "Divided Japan" and "Light and Darkness," decrying policies that favored the rich at the expense of the average Japanese. Even Prime Minister Koizumi said that "Winners and losers shouldn't be trapped in those categories. If someone loses once, he should be given a second chance."
MEANWHILE, IN THE UNITED STATES…
In the United States, however, things have taken a different course since World War II. At the end of the war, there were very few homeless people on U.S. streets. Even as late as 1970, homelessness in America was still rare. But since that time economic inequality in this country has grown immensely. In 1998, one American (Bill Gates) achieved the dubious distinction of amassing more wealth than the combined net worth of the poorest 45 percent of U.S. households. Today, many corporate executives earn more money in a couple of hours than the average factory worker makes in a year. The wealthiest 1 percent of America's population owns more wealth than the bottom 90 percent combined. And meanwhile, the minimum wage in the United States, adjusted for inflation, has fallen by 37 percent since 1968, and become the lowest of any industrialized nation.
This gap has had devastating health consequences. Forty-five million Americans do not have even the most basic health insurance, and many millions more are seriously underinsured. Many Americans face the risk of financial ruin and even premature death because they can't pay their medical bills. And of course, it's the poor who are hit the hardest. Today, an African American man in Harlem has a lower life expectancy than a man in Bangladesh, one of the world's most monetarily poor countries. With less than 5 percent of the world's population, the United States now accounts for nearly 50 percent of the world's spending on healthcare. Yet the United States ranks only 26th in life expectancy, and 28th in infant mortality. It may be happenstance, but not a single one of the 25 countries that have longer life expectancies than the United States, nor a single one of the 27 countries that have better infant mortality rates, has as wide a wealth gap between its richest and poorest citizens.
History shows that wherever inequality of wealth distribution becomes extreme, people tend to become divided against one another, and societies tend to spend less on public health, education, and social safety nets. Large numbers of people feel chronically left out, powerless, anxious, angry, and afraid. In such societies, everyone—whether they are "haves" or "have-nots"—tends to become less trusting of their neighbors and less inclined to help others. The result is higher crime rates, increased violence, and higher rates of heart disease, depression, and many other debilitating and deadly ailments for both rich and poor.
Is it a coincidence that the countries ranked first and second in the world in terms of wealth equality (Japan and Sweden) are also ranked first and second in life expectancy? And is it a coincidence that the United States, which ranks last among all industrialized countries in terms of wealth equality, now ranks nearly last in life expectancy?
In the 1990s, no state in the United States generated more wealth than California. Both Silicon Valley, the epicenter of the computer industry, and Hollywood, the center stage of the world's entertainment industry, were generating new millionaires by the minute. But instead of circulating through the culture, this wealth was concentrating in the hands of an ever smaller portion of the population. The richest 1 percent of Californians now earn more per year than the bottom 60 percent combined.
Ruth Benedict found that, in cultures which value wealth accumulation more than they value wealth sharing, the wealthy tend to be less interested in the well-being of those who are less fortunate. True to her point, many of California's wealthy have tended to wall themselves off behind gated communities and barred windows and have been more inclined to spend public funds to build prisons than to improve social conditions. In an eerie mirror image, the two hottest areas in California's construction industry since 1990 have been the building of gated residential communities and the building of prisons.
Despite the valiant efforts of many concerned citizens and organizations, including the Oakland, California–based Ella Baker Center's "Books Not Bars" campaign (which advocates spending more money on lifting kids up than on locking them up), the state now has the highest youth incarceration rate in the country. There are now five times as many African American men in California prisons as there are in California state universities.
The consequences to public health have also been tragic. California used to rank near the top of the nation in health statistics, but this is unfortunately no longer the case. The state now has one of the nation's highest percentages of families without health insurance. Children living in poor neighborhoods often have no safe place to play. High rates of violent crime and infectious disease coexist with one of the nation's lowest levels of spending on public health.
Half the adults in some California cities today suffer from hyper-tension. Three-quarters of California's children do not meet the state's minimum standards for physical fitness. California has the world's fifth largest economy, but its citizens are experiencing what can happen when accumulation for the few takes precedence over the well-being of the many.
THE TOLL
When much of society's wealth is in the hands of a small minority, the vast majority of people are left with little recourse but to spend their precious time and energy in the continuous pursuit of financial resources. This takes a toll on the health of communities, marriages, and families that is difficult to exaggerate. Many couples have little quality time with each other, and many parents have tragically little time with their children.
I have a friend, a psychotherapist, who is a single mother. Living in California where housing costs have skyrocketed in recent years, she has to work very long hours to make ends meet. One day her eight-year-old son became so frustrated with her unavailability that he said, "If I save my allowance and give it all to you, then will you have time to listen to me?" Many of us in the hyper-competitive modern world have become so used to not having enough time for our relationships that it is hard for us to grasp what has been lost. In the world's healthiest and longest-lived cultures, relationships are held to be of primary importance. When someone is in need, others provide whenever possible. People do not lock their doors when they leave their homes. It is expected that a visitor who finds the house empty will come in and help themselves to a meal while waiting for the family to return.
If a theft occurs, it is a rare and unusual event. In many modern cities, in contrast, if a day goes by without a murder it is a remarkable occurrence.
There are of course many wonderful and hopeful things about the modern world, and I am by no means suggesting that the way to solve our problems is to abandon the quest for material progress. But I believe J.R.R. Tolkien had a point when he said, "If more of us valued food and cheer and song above hoarded gold, it would be a merrier world."
GROSS DOMESTIC HAPPINESS
The gross domestic product (GDP) is now routinely used throughout the industrialized world as a fundamental measure of a nation's level of success. It is taken for granted that the higher the GDP, the better a country is doing. This use of the GDP has become so ubiquitous that people often don't realize there are alternatives. Unbeknownst to many of us, the small Himalayan kingdom of Bhutan has been taking a very different path, with remarkable results.
Roughly the size of Switzerland, Bhutan is the only independent Buddhist monarchy in the world, and the only country in the world that practices the Tantric form of Mahayana Buddhism as its official religion. In April 1987, Bhutan's young monarch, King Jigme Singye Wangchuck, was interviewed by the Financial Times. Asked about his nation's economic development, which was among the world's lowest, he replied, "Gross National Happiness is more important than Gross Domestic Product." Though Bhutan has its problems, King Wangchuck's statement was not an idle remark. Under his leadership, Bhutan has made Gross National Happiness its official index for evaluating development. As a result, the guiding principles of all Bhutanese policies have been to ensure that prosperity is shared across society, that cultural traditions are honored, the environment is protected, and the government is kept responsive to the real needs of the people. While economists in the West have scoffed at the king's ideas, calling them naïve idealism, the results speak for themselves.
Though household incomes remain among the world's lowest, the people of Bhutan have created one of the world's most intriguing societies. The nation has more monks than soldiers, not a single traffic light or mall, and a profound commitment to education. Forty years ago, Bhutan had no public education system, now there are schools at all levels throughout the country. The literacy rate, which was less than 10 percent as recently as the early nineties, now tops 50 percent and continues to increase rapidly.
When the current king took the throne in 1972, there was not a single sanitary hospital in the country. Now, all Bhutanese subjects have access to free healthcare. People entering hospitals with non-acute problems can choose Western or traditional medicine. Government policies ensure that people have a great deal of free time with their families, including maternity leaves. The elderly are provided for both by their extended families and by pension programs provided by the government. In 2005, Bhutan became the first nation in the world to impose a national ban on the sale of tobacco and on smoking in public places. As Buddhists, the Bhutanese don't kill animals for food. (If a cow dies naturally, though, they will eat it.) Most of their meals are centered on red rice, accompanied by chili peppers and other vegetables, all home-grown, with occasional cheese from local cows. There is not a single McDonald's, Burger King, KFC, or Pizza Hut in the entire country. Perhaps the most remarkable part of Bhutan's commitment to Gross National Happiness is a stunning dedication to preserving the country's natural resources. While the forests of all its neighboring countries have been decimated in recent years, Bhutan retains the highest original forest cover of any nation on earth. The hunting of animals is prohibited, as is fishing in the rivers. Livestock grazing, logging, and mining are strictly controlled and limited. Plastic bags are banned, as are two-stroke engines. There are stringent fuel-quality laws. The nation has an annual holiday to honor the king, but instead of pomp and parades, he has declared the holiday Social Forestry Day, and the people now spend the day planting trees. Consistent with the Buddhist doctrine of respect for all life, a constitution is currently being written which gives inalienable rights to wildlife and trees as well as to people. How has all this affected the health of the people? In a stunningly short time, the nation has experienced one of the most dramatic increases in life expectancy in world history. In 1984, life expectancy in Bhutan was 47 years. Only fourteen years later, in 1998, it had leaped to 66 years.19
WHERE OUR REAL RICHES LIE
The Bhutanese would understand the Abkhasian proverb "When money speaks, the truth is silent." In the modern West, on the other hand, we've had popular TV shows like Lifestyles of the Rich and Famous that glorify conspicuous consumption. I've known people who like to drive around town pointing out the most expensive homes and cars. And I've seen how this kind of preoccupation affects the way they treat people. When they meet someone for the first time, they seek to assess the person's economic status, and their behavior toward that person changes according to their appraisal. Those judged to be upper class are treated with deference, while those viewed as lower class are regarded with indifference.
It is a poignant sign of our times that the largest-selling board game in the world today is Monopoly, in which the goal is to bankrupt your opponents and amass all wealth unto yourself. More than two hundred million Monopoly sets have been sold, and the game is currently produced in twenty-six languages.
We are complex people, we human beings. There is a little bit of Donald Trump in each of us, and that part of ourselves is often rewarded and reinforced in a society that measures success primarily in material terms. But there is also a little bit of Mother Teresa in us. Each of us—including, I'm sure, Donald Trump himself—has a place that understands the greater importance of our relationships with other people, with our own spirits, and with life itself.
I wonder what would happen if instead of glorifying those who excel at getting, we gave our applause and esteem to those who excel at giving? What if we recognized the many courageous people who work day in and day out not just to make the biggest buck, but to make the world a better place?
To my eyes, the people who are truly wealthy are not those whose bank accounts are the largest, but those who find something precious in every moment and rejoice in the opportunities they have to contribute to the lives of others.
Such people, whether they know it or not, are carrying on the traditions of the Abkhasians, the Vilcabambans, the Hunzans, the Okinawans, and many other peoples who have understood what extraordinary resources we can be for one another, and who use whatever financial wealth they have to make a difference in the lives of others. As one Okinawan woman told me, "Some people have more money than others. If you have more, it's so you can use it to help those who don't. If we can't help one another, then what's the point?"
MY ROCKY ROAD
My father (Irv Robbins) and my uncle (Burt Baskin) founded and owned an ice cream company. Starting from nothing, they were extraordinarily successful. Baskin-Robbins (31 Flavors) became the world's largest ice cream company, with many thousands of stores worldwide, and annual sales measured in the billions of dollars. We had an ice-cream-cone-shaped swimming pool in our backyard, my pets were named after ice cream flavors, and I ate countless gallons of ice cream. When people nowadays hear that I no longer eat ice cream, they sometimes feel sorry for me. "Please don't," I tell them. "I ate enough ice cream during my childhood for twenty lifetimes." Sometimes I ate ice cream for breakfast.
It was my father's dream that I would someday join him in running the business, and from my earliest childhood he set about grooming me to follow in his footsteps. Like almost every child, I loved ice cream. But when my uncle Burt Baskin was only fifty-one years old, he died of a heart attack. A large man, he had always enjoyed the family product. I asked my dad if he thought the amount of ice cream my uncle ate might have contributed to his fatal heart attack. "No," my father said. "His ticker just got tired and stopped working." I understand why my father would not have wanted to consider the possibility that ice cream might have been involved. By this point he had manufactured and sold more ice cream than any human being who had ever lived on this planet. He didn't want to think that ice cream was harming anyone, much less that it might have contributed to the death of his beloved brother-in-law and partner. Besides, not much was commonly known then, in the late 1960s, about the connection between ice cream and disease.
But I saw the connection, as I did when my dad developed diabetes and high blood pressure, and again years later when Ben Cohen, co-founder of the ice cream company Ben & Jerry's, needed a quintuple bypass procedure at the age of forty-nine.
A single ice cream cone, of course, isn't going to harm anyone. But even though it tastes delicious, ice cream is very high in sugar and saturated fat. The medical data is overwhelmingly clear that the more sugar and saturated fat you eat, the more likely you are to experience heart disease and diabetes and to become obese.
My father had achieved the American dream. But I was called forth by a different longing. Having enough money so that you can meet your basic needs is necessary and important, but there are other things that also matter a great deal. I wanted to see if I could be part of making the world a healthier place. I wanted my steps to be guided by a reverence for life.
Along with many Americans in the 1960s, I was part of the civil rights movement. I marched and worked with Dr. Martin Luther King, Jr., and I loved and admired him immensely. When this apostle of peace and love was murdered, I felt as though a bullet had gone through my heart, too.
Along with Dr. King and many other Americans, I abhorred the violence and insanity of the war in Vietnam. Only a few months after Dr. King was killed, another man whom many of us viewed as a bringer of hope, Robert F. Kennedy, was also assassinated. These were very dark times, and I was filled with despair. In a world that seemed increasingly adrift in violence, cynicism, hopelessness, and fear, I wanted desperately to find a path to sanity and love. I wanted to be part of a fundamental global transformation, and although I didn't know exactly how to go about a task so huge and idealistic, I did know that, for me, making and selling ice cream was not part of it.
I did not find it easy, however, to explain my thoughts and feelings to my father, a conservative businessman who was proud of the many things his great wealth enabled him to buy, and who never to my knowledge went a day without reading The Wall Street Journal. He had come of age during the Great Depression of the 1930s, while I was becoming an adult in the 1960s. Our lives were shaped by very different times.
"It's a different world now than when you grew up," I told him. "The environment is deteriorating rapidly under the impact of human activities. Every two seconds a child somewhere dies of hunger while elsewhere there are abundant resources going to waste. The gap between the rich and the poor is increasing. We live now under a nuclear shadow, and at any moment the unspeakable could happen. Can you see that inventing a thirty-second flavor would not be an adequate response for my life?" This was very difficult for my father. Having worked hard his whole life, he had attained an extraordinary level of financial success, and he very much wanted to share his achievements with his only son. He thought I was being hopelessly idealistic, and he warned me sternly that idealists end up poor and miserable. But I did not feel drawn to the life he wanted me to follow. Whether it was hopelessly idealistic or not, I wanted to be part of the effort to bring about a more compassionate and healthy world. I felt called to take a stand for a thriving, just, and sustainable way of life for all.
Under the circumstances, I decided that the most courageous and life-affirming thing to do was to walk away from the family business and to leave behind all connection to my family's fortune. This felt like the most honest and liberating choice I could make. It was a choice for my integrity.
It was not a choice, however, that my father could then understand. Sadly, it was a source of distance in our relationship. He did not appreciate the path I was taking, and could not grasp why I would refuse the golden opportunity he was offering me.
I hated disappointing him, but I had to be true to myself. In 1969, my wife, Deo, and I moved to a remote part of a little island off the coast of British Columbia, Canada, where we built a one-room log cabin in which we lived for the next ten years. We grew most of our own food, and our gardens were totally organic. The money we needed came from the yoga and meditation classes I taught. We were financially poor, in many years spending less than a thousand dollars, but we didn't need a lot. We were profoundly in love. Our time was our own. And we were learning a lot about growing food, about healing, and about ourselves.
In 1973, four years into our time on the island, our son, Ocean, was born, at home and into my hands. As he grew up we continued to spend very little money, so that we could have time for each other and the other things that mattered to us. We understood what Thoreau meant by "I make myself rich by making my wants few." We celebrated simplicity.
As Ocean grew up I naturally had expectations for him, but more important to me than whether he lived up to them was that he be able to listen to himself well enough to know when my expectations were in alignment with his destiny and when they were not. The last thing I wanted to do was to tyrannize him with my own fears and unfulfilled wishes. What mattered was not whether he disappointed me, but that he not betray his own soul.
Eventually we moved back to California, and several of my books about healing ourselves and healing our world became bestsellers, giving us some measure of financial security. The press took to calling me things like "the rebel without a cone" and "the prophet of nonprofit."
Meanwhile, my father, on account of his diabetes and high blood pressure, was beginning to make major changes in his diet. Gradually he gave up eating ice cream or any other form of sugar, and he greatly decreased his intake of meat. As a result, his health improved dramatically. He liked reminding me that he was "not a card-carrying vegetarian," but he was beginning to have far more respect for the lifestyle choices I had made and the work I was doing.
A year or so after my grandtwins were born, my parents, now in their mid-eighties, came to visit us and stayed for a few days. They saw our three-generation household living together in ways that they were not accustomed to. They watched as we all shared in the joys and challenges of caring for the babies, and saw how we sought to respond to the little ones' special needs with patience and kindness.
The babies, who had been born extremely prematurely, had spent nearly the first two months of their lives in a hospital's neonatal intensive care unit, and they had come home from the hospital fragile and terrified of life. Babies born that early are often exceedingly touch-averse. We had been warned by doctors that they might never respond normally to human contact. Our response was to hold the little ones in continuous skin-to-skin contact with us virtually twenty-four hours a day, even allowing them to sleep on our bodies at night. My parents—who were products of a time when beliefs prevailed like "Spare the rod and you'll spoil the child" and "Don't pick up babies or you'll spoil them"—saw how we provided the babies with endless opportunities for physical connection. And they observed the results—the twins were growing into joyful, curious little guys who loved being cuddled.
I expected it to be difficult for my parents to see the very different way we were raising these little ones, and also for them to see how in our home the men as well as the women changed diapers, cleaned house, and made the meals. Perhaps because they were nearing the end of their lives, they seemed more accepting of our differences than I had experienced them before. I didn't realize, though, how deep the acceptance went.
At one point, my father took me aside. "When you left Baskin-Robbins," he reminisced, "I thought you were crazy."
"Yes," I replied. "I remember."
"Well," he said, speaking more slowly now and turning to face me, "I see that time has proved you were right to follow your own star."
Hearing him speak this way, I felt for the first time his blessing on my life. And when the time came for them to leave, my mother, too, said something I had never before heard her say. "You may not be rich in material things," she told us, "but it's obvious that you are rich in love." She took a deep breath. "And in the long run, that is actually more important."
WHAT MATTERS
Although the possibility that love is what matters most in a human life and is the source of our greatest healing may seem out of step with the modern drive to become rich and famous, it is really quite an ancient understanding. The columnist Rochelle Pennington retells an old story:
The wives who lived within the walls of the Weinsberg Castle in Germany were well aware of the riches it held: gold, silver, jewels, and wealth beyond belief.
Then the day came in 1141 A.D. when all their treasure was threatened. An enemy army had surrounded the castle and demanded the fortress, the fortune, and the lives of the men within. There was nothing to do but surrender.
Although the conquering commander had set a condition for the safe release of all women and children, the wives of Weinsberg refused to leave without having one of their conditions met, as well. They demanded that they be allowed to fill their arms with as many possessions as they could carry out with them. Knowing that the women couldn't possibly make a dent in the massive fortune, their request was honored.
When the castle gates opened, the army outside was brought to tears. Each woman carried out her husband.20
THE OLDEST CULTURE ON EARTH
Of all the world's cultures, those that have endured the longest are those that have placed the highest value on human relationships, like the African Pygmies. The late Jean-Pierre Hallet, an internationally renowned ethnologist and the world's leading authority on the African Pygmies, described how easily and openly the Efé Pygmies of central Africa express their caring for one another, and the great amount of touching and affection he continually saw expressed among all the Pygmies.21 Babies and small children are continuously held and carried. Older children and adults often touch one another. He was struck by how much the Pygmies cuddle, how frequently they hold hands or sit with an arm around a friend or place their head in another's lap.
A central understanding in the Pygmy world is that we are made for companionship and relationship. If food is scarce, the first to be fed are the children and the elders—those who are most vulnerable. After studying their religion in considerable depth, Hallet concluded that "the whole substance and meaning of the Pygmy religion is 'Be good to other people. Respect, protect and preserve.' " Every anthropologist or ethnologist who has lived within Pygmy society has been deeply moved by their gentleness and family devotion. In Pygmy society, all children are cherished, and boys and girls are valued equally. There is no equivalent of the orphanage, since any orphaned child is immediately embraced and adopted by relatives or friendly neighbors.
Pygmy women traditionally enjoy complete freedom and equality. There is no crime, there are no police, and no one is ever punished. Every person is accustomed to being treated with respect and caring, with the result that people of all ages experience a remarkable degree of security and comfort within themselves. There is a striking absence of greed, aggression, or envy.
Their language has no word for "hatred" and no word for "war." But just as Eskimo languages have many words for different kinds of snow, the Pygmies have a considerable number of words that describe different kinds of affection and caring.
You can learn a lot about a people by discovering what they view as the greatest sins. With the Pygmies, the worst violation of their laws and commandments is to be cruel to children or old people.22
Author and physician Bernie Siegel is so impressed by the mental health of the Pygmies that he writes, "If we would love one generation of the world's children as the Pygmies love theirs, the planet would change and our problems disappear."23
Researchers who have studied the Pygmies speak not only of their emotional and spiritual health but also of their vigor and heightened sensory acuity. According to Hallet, "these healthy, delightfully happy and highly expressive people…have the keenest vision of any living humans."
The pygmies are not merely a life-affirming society. DNA and genetic studies have confirmed that they are the most ancient ancestral form of Homo sapiens. One anthropologist concluded that they are "older than the sphinx, older than the pyramids, older than the texts written on papyrus, camel bones, bronze, brick or stone."24 He and many other scientists hold that the Pygmies merit the title of the earliest civilized people known to history.
Their connectedness to one another and their respect for the natural living world have sustained the Pygmies for an estimated fifty thousand years. This is a hundred times the length of time that has passed since Columbus. Sadly, though, in the last century the forest home of the Pygmies has been decimated by outside forces, and these kindhearted people have suffered greatly. It is a source of deep sorrow to me that they are today on the edge of extinction.
HEALING MAKES OUR HEARTS HAPPY
The Pygmies are not the only ancient society whose way of life can tell us something profound about the qualities that have been essential for a culture to thrive for tens of thousands of years. The Bushmen—also known as the San people of southern Africa—are another of the world's very oldest societies, and may even be as ancient as the Pygmies. Most anthropologists are in agreement that the Bushmen have existed as a culture for at least forty thousand years, and maybe much longer.
In the 1980s, the widely viewed film The Gods Must Be Crazy exposed many in the modern Western world to the extraordinary sweetness, gentleness, and innocence of these people. The star of the film was a Bushman named N! xau, who prior to the making of the film had been only minimally exposed to the wider world. He had seen only three white people in his life, and he had never seen a settlement larger than the village huts of his San people. Knowing nothing about money, he let his first wages, $300 in cash, simply blow away in the wind. Many millions of people saw the film, and virtually all were captivated by his profound human warmth, radiant joy-fulness, and inner peace.
We can learn a great deal from the Bushmen, as we can from the Pygmies, not only about their culture but also about human nature and who we are as human beings.25 They have always lived with dignity and been committed to each other's health and happiness. They have been for many tens of thousands of years a thoroughly cooperative people and have lived together in almost complete harmony. They have lived in a desert so barren it is almost inconceivable that humans can survive there, but they have never responded to the scarcity and hardship of their environment by hoarding or violence. They have responded instead by sharing whatever they have. They live by the belief that an individual's well-being is inextricably interwoven with that of the group to which he or she belongs.
A friend of mine, Tom Burt, has spent much time with the Bushmen. He told me, "When I was there, I would sit out every night close to their huts and listen to the joy in their conversations and laughter. It is remarkable how much happiness they experience in their everyday life. The unconditional love that they have for one another and for all life is a model for the rest of the world to follow." Among the Bushmen, as among the Pygmies, there is almost complete equality between the sexes. There is also a shared sense of horror at the thought of violence and cruelty, including toward animals. Children and elders are cherished, and youngsters are taught that their most important resource is the goodwill of their neighbors. Their primary method for treating sicknesses of all kinds is a healing dance that brings the community together and maintains the profound spirit of sharing that the people see as all-important.26 Healing dance may seem terribly primitive compared to modern healing methods such as gene manipulation and organ transplantation, but before we totally reject such practices we would be wise to remember that these are a people who have thrived for tens of thousands of years, something I seriously doubt people of the distant future will say about our current form of civilization. When it comes to the healing power of loving human connections, the Bushmen, like the Pygmies, seem to know a great deal that modern medicine and modern society as a whole may need to relearn if we are to survive.
The Pygmies and the Bushmen, these oldest of all peoples, remind us that our capacities for mutuality, cooperation, and empathy are every bit as real and every bit as much a part of our humanity as our capacities for greed, competition, and exclusiveness. Raising their children with unlimited respect and treating each person as having infinite worth, they have survived longer than any other culture known to science. The Pygmies and Bushmen represent the living origin of humanity, and as societies they embody the greatest fulfillment that I know of on earth of the biblical injunction to "love thy neighbor as thyself." Unfortunately, the Bushmen's survival as a culture, like that of the Pygmies, is now very much in jeopardy. It is tragic that these life-affirming peoples who have made so few demands on their environment, and who have been able to sustain themselves for upward of forty thousand years, are finding themselves unable to survive in our modern world.
I believe we have much to learn from these people, but I am certainly not advocating that we return to their level of technological primitivism or that we turn our back on all forms of progress. Our material and scientific development have given us much for which I am deeply grateful. If we are to survive the challenges and difficulties of the times ahead, however, I believe we will need to integrate into our use of technological advances something the Pygmies and the Bushmen, like the Abkhasians, Vilcabambans, Hunzans, and elder Okinawans have long understood: We are part of each other. We need each other. Without love in our hearts for each other and for this beautiful world, we shall perish.
SURVIVAL OF THE FITTEST—OR, LOVE THY NEIGHBOR AS THYSELF
Down through history there have been great thinkers who have spoken of the fundamental unity underlying the human condition. They have known and taught that each of us is truly part of an extended family that includes all people everywhere. But today the future itself depends on more than just a few wise people understanding the concept. The quality of life for humanity in the future depends on ever-increasing numbers of people incorporating this understanding into their everyday lives. The health and survival of the human species in the days ahead depend on how deeply we grasp the reality of our interdependence.
Many of us tend to think that human nature is inherently competitive and destructive. We hear about "selfish genes," as if our very genetic makeup predetermines that we will be egotistic people and that we will fight with one another.27 We're told that our species contains a built-in "killer instinct," and that it is normal and inevitable for us to wage wars and massacres. It is widely believed that we are descended from "killer apes" who needed to be brutal and ferociously aggressive to survive the hostile conditions of prehistoric times.28 According to such notions, the natural world is an unrelenting battle for survival, and it is a romantic fallacy to believe that people can live in peace with one another and with their environment for any significant length of time. "War," said U.S. vice president Dick Cheney in 2004, is the "natural state of man."29 Cheney and others who think like him believe that the human condition is inherently and inexorably competitive, and that all of human experience is an expression of the Darwinian principle of "survival of the fittest." If they are correct, then given the existence of nuclear weapons, our species is almost certainly doomed. But in The Descent of Man, Charles Darwin mentioned the survival of the fittest only twice, and one of those times was to apologize for using what he had come to feel was an unfortunate and misleading phrase. By contrast, he wrote ninety-five times about love. In his later writings, Darwin repeatedly stressed that the "survival of the fittest" model of natural selection dropped away in importance at the level of human evolution and was replaced by moral sensitivity, education, and cooperation.30 We sometimes think of ourselves at root as just nattily attired chimpanzees, noting that chimps have quite a propensity for deceit, violence, theft, infanticide, even cannibalism. But it is equally true that among chimps, the toughest rivals will reconcile after a fight, stretching out their hands to each other, smiling, kissing, and hugging. And besides, there is another primate who is as genetically similar to us as the chimpanzee—the bonobo, an ape species native to the Congo. If, instead of studying chimps for clues to the origins of human behavior, we had been studying bonobos, we would have come to very different conclusions. Instead of the killer-ape model, we would have had the lover-ape model, for these primates show a phenomenal sensitivity to the well-being of others. Today, writes author Marc Barasch in his 2005 book, Field Notes on the Compassionate Life, "primatologists are finding in the bonobos evidence that it is not tooth-and-nail competition, but conciliation, cuddling, and cooperation that may be the central organizing principle of human evolution."31 One of the world's leading experts on primate behavior, Frans de Waal, calls it "survival of the kindest."32 What kind of creature, then, are we? There are those who believe human beings are fundamentally selfish, and there are those who believe we are essentially kindly creatures who need only love to flourish; but I stand in neither camp, or maybe I should say I stand in both camps. It appears to me that we have nearly infinite potential in both directions. Part ego and part divinely inspired, we have both the potential to compete and the potential to cooperate. We can create societies like the ones Ruth Benedict called "surly and nasty," and we can create ones like those she called "synergistic." Depending on what we choose to affirm and cultivate within ourselves and our children, we can collectively turn this planet into a hell or a heaven. Whether we like it or not, and whether we accept it or not, our choices make an enormous difference. How we treat ourselves and each other always matters.
THE REAL NEWS ON THIS PLANET
This is why I believe that the world's healthiest and most long-lived peoples offer us a vision of hope for our time. In Okinawa, Abkha-sia, Vilcabamba, and Hunza, there is a deep sense of human connection and social integrity. People continually help one another and believe in one another. There are always ways for people to make amends for mistakes and be forgiven, so people are almost never discarded or rejected. Wealth is shared rather than hoarded. As one Abkhasian proverb puts it, "I am whole because you are whole." Characterized by the great respect with which women, children and the elderly are treated, these are societies with very little violence or cruelty, no harsh punishment, and hardly any crime. Instead of envy and greed, people living in these cultures are imbued with an attitude of trust and confidence, not only in others, but in the natural world.
In Hunza, I seemed to be in another world, a world of friendliness and good nature. Covetousness, envy and jealousy were nonexistent; no police force was needed to keep order; unlocked doors were not a temptation.
—Dr. Allen Banik, author of Hunza Land
I have been fortunate enough to travel many places and experience a wide variety of different cultures, but there is something truly unique about Okinawan culture, which I believe is largely responsible for their long lifespan. Okinawans are by far the kindest, calmest, most warm-hearted people that I have ever encountered.
—David Puzey, longtime resident of Okinawa
I went to visit [the Vilcabambans] because I had heard they were old. But I stayed with them because they were themselves, a most lovable people, from whom I wanted to learn. Each one seemed to believe that he would become all that he had given away. I never before experienced a people who had so little and gave so much.
—Grace Halsell, author of Los Viejos
I know, of course, that it would be neither practical nor helpful for those of us in the modern world to try live exactly as the Abkhasians, Vilcabambans, Hunzans, or elder Okinawans have lived. We have different challenges, different opportunities, and different destinies, and nothing would be gained by living imitative lives. But at the same time, I believe that if we can learn something from their examples, we can become more healthy, more fully human, and more loving people. They show us that there are steps we can take to reaffirm our humanity and health even if we live in the midst of a society that, comparatively speaking, seems to believe in "every man for himself." Today, the effort to create a web of caring, support, authenticity, and trust among your friends and family members, and in the larger human community, may be the most healing act you can undertake. To overcome the isolation and disconnectedness that pervade contemporary life means to build, nurture, and prioritize relationships grounded in the understanding that every human life is precious, and that each of us has unique gifts and forms of love to give.
As children, many of us did not grow up in an environment that provided the care and support we deserved. As adults, many of us still suffer from a lack of connection, affection, and support in our lives. We know now that this loneliness is not only a source of emotional suffering, but also has serious medical consequences.
There are few achievements more important than to move beyond this legacy of lovelessness. Your efforts in this direction will likely lead to healing and greater longevity for yourself and your loved ones. But the impact of your caring will not stop there. The ripples that fan out from your acts of befriending and cherishing will also give rise to wider realities. They will, I believe, affect the greater political and spiritual directions of our times. They will not just improve your life and the lives of those in your circle of care. They will also influence our collective future for the better.
We are far more connected with one another than we often recognize. Deeply interwoven, we contribute to wellness or disease by the way we talk to each other, and we contribute to fulfillment or frustration by how we treat one another. We are part of each other's hopes, part of each other's healing, part of each other's dreams.
The choices that we make today as to the way we treat each other, the way we raise our children, the kinds of families and communities we create, will determine how the future unfolds. If we treat each other one way, we can cultivate people driven by a death urge, who are despondent and mean. If we treat each other another way, if we encourage and uphold our essential goodness and capacity for loving connection, we can nurture a society of people who are healthy and whole and whose lives will bring healing, peace, and joy to those they touch.
I believe that the real news on this planet is love—why it exists, where it came from, and where it is going. I believe that ultimately it is the love in our lives that underlies and makes possible our greatest healing and longevity.
Whether we acknowledge it or not, we all have a choice to be either accomplices in the status quo or everyday revolutionaries. We have a choice whether to succumb to the cultural trance, eat fast food, and race by each other in the night, or to build lives of caring, substance, and healing. So much depends on that choice.
مشارکت کنندگان در این صفحه
تا کنون فردی در بازسازی این صفحه مشارکت نداشته است.
🖊 شما نیز می‌توانید برای مشارکت در ترجمه‌ی این صفحه یا اصلاح متن انگلیسی، به این لینک مراجعه بفرمایید.