سرفصل های مهم
مسیر سلامت و التیام
توضیح مختصر
زمان مطالعه

46 دقیقه

سطح

خیلی سخت
دانلود اپلیکیشن «زیبوک»
این فصل را می‌توانید به بهترین شکل و با امکانات عالی در اپلیکیشن «زیبوک» بخوانید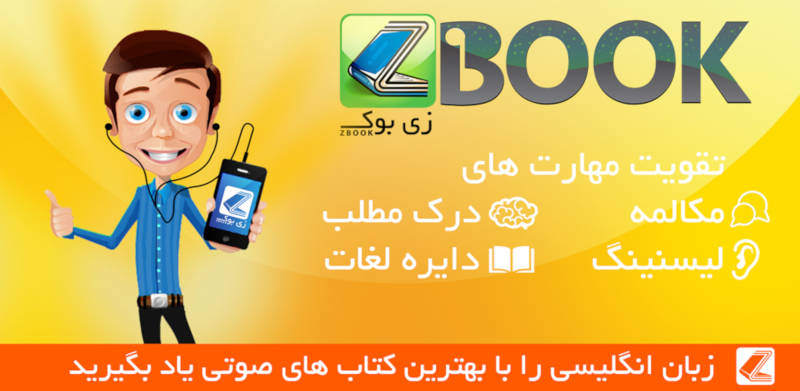 متن انگلیسی فصل
8 - The Road to Health and Healing
And still you may protest, "But what about the person who drinks like a fish, smokes like a furnace, eats like a hog, and is nonetheless 85 years old?" By the same analogy, you may once in a while drive from San Francisco to Los Angeles at 120 miles an hour and still get there—but don't bet on it. Maybe suicide doesn't work the first time around, but try again. The odds get better.
—Walter Bortz, M.D., Co-Chair, AMA-ANA Task Force on Aging, and President, American Geriatrics Society
In concluding that there are dramatic health benefits to a plant-based diet, the China Study's Dr. Colin Campbell helps us understand one of the keys to the good health of the world's longest-lived peoples. And he is in good company. Consider, for example, the extraordinary accomplishments of Dean Ornish, M.D.
Dr. Ornish has been instrumental in bringing diet to the forefront of medical thought. A graduate of Harvard Medical School, he has seen his work featured prominently in popular media, including on the covers of Newsweek, Time, and U.S. News & World Report. Dr. Ornish has succeeded in having his heart disease treatment program covered by more than forty insurance carriers, and his numerous New York Times bestselling books have helped millions of people to take charge of their health and improve their lives.
Dr. Ornish's best-known research is the Lifestyle Heart Trial, in which he treated patients with advanced heart disease not with drugs, but with lifestyle changes alone. He put a group of patients on a very low fat plant-based diet for a year, and asked them to stop smoking, to get regular moderate exercise, to spend a half hour a day stretching, meditating, relaxing, or doing some other form of stress reduction, and to participate in weekly psychological and social support groups. Meanwhile, a control group was treated with the standard American Heart Association heart disease program, which includes a significant amount of low-fat animal products and utilizes cholesterol-lowering drugs.
The results revolutionized the treatment of heart disease worldwide. Those patients who completed Dr. Ornish's experimental program achieved medically unprecedented improvements in health and vitality. On average, their total cholesterol dropped from 227 mg/dL to 172 mg/dL, and their LDL ("bad") cholesterol dropped even more dramatically—from 152 mg/dL to 95 mg/dL. Furthermore, the frequency, duration, and severity of their chest pain plummeted. The more closely the patients adhered to the lifestyle recommendations, the more their hearts healed. Nearly all of the patients in Ornish's program not only arrested the development of their heart disease but actually experienced marked improvement. Things not only stopped getting worse; they got dramatically better—something that had never been seen before in the history of heart disease treatment.
And what about the control group who followed the American Heart Association program? They did not fare nearly as well. Their chest pain became worse in frequency, duration, and severity. While Ornish's experimental group experienced a 91 percent reduction in the frequency of chest pain, the control group had a 165 percent rise. Further, their bad-cholesterol levels were significantly higher than in Ornish's experimental group, while the blockages in their arteries also increased.
More than two thousand patients have now completed the Ornish program in hospitals throughout the United States. Most have been able to avoid coronary bypass surgery and angioplasty by making lifestyle changes, thus saving enormous amounts of both suffering and money. Highmark Blue Cross/Blue Shield cut their costs in half in the first year, and Mutual of Omaha saved $30,000 per patient in the first year.
The bottom line, and the reason why more than forty U.S. insurance companies now cover all or part of the Ornish program, is that only one out of every six patients on the American Heart Association program can expect to achieve discernible heart disease reversal, while on the Ornish program, with its very low fat and plant-based diet, three out of every four patients can expect such life-changing results.
A common misconception about Dean Ornish's work is that he recommends a very low fat diet for everyone. Actually, his studies have shown that a whole-foods plant-based extremely low fat diet (along with other lifestyle modifications) works miracles for reversing heart disease (and also prostate cancer). However, if your goal is simply to lose a few pounds or drop your cholesterol, then it's not necessary to cut your fat that low. Besides, simply focusing on how much fat you eat and trying to get it as low as possible can lead you astray, because the type of fat you eat is every bit as important as the amount.
In February 2006, massive media attention focused on the results of the Women's Health Initiative dietary modification study. If you believed the headlines, you would have thought low fat diets had been found to bestow no advantages at all. But if you read past the headlines, you'd have learned things were not that simple.
For one thing, the study didn't distinguish between fats that are beneficial and those that are harmful. For another, the study participants who were eating a "low fat diet" didn't reduce their consumption of fat very much. Twenty-nine percent of their diet was comprised of fat, not the study's goal of 20 percent. And even this may have been an overestimation, since people often say they are following a healthier diet than they really are. Remarkably, the comparison group reduced its consumption of fat nearly as much.
It was deeply unfortunate that many people got the impression from the headlines that dietary and other lifestyle changes don't actually matter that much, when in fact they matter greatly. In 2005, for example, the landmark INTERHEART study of more than 29,000 men and women in 52 countries found that nine factors related to diet and lifestyle accounted for 94 percent of the risk of a heart attack in women and 90 percent of the risk of a heart attack in men. This was seen in all geographic regions and in every racial and ethnic group worldwide.
HOW TO BE HEART DISEASE PROOF
Less well known than Dr. Ornish, but equally convinced of the health advantages of a plant-based diet, is Cleveland Clinic general surgeon and researcher Dr. Caldwell B. Esselstyn, Jr. Writing in The American Journal of Cardiology, Dr. Esselstyn describes his twelve-year study in which, as he puts it, "patients became virtually heart-disease proof" while eating a diet with almost no animal products. All of the patients in Esselstyn's study had severe heart disease at the outset, yet after twelve years on his program, 95 percent of them were alive and well. How sick were they to begin with? The eighteen patients in Esselstyn's study had experienced forty-eight serious cardiac events between them in the eight years before they joined the study. But in the twelve years of the study, the seventeen patients who stayed with the program experienced a grand total of zero cardiac events.
Is a diet with very few animal products too extreme for most people to follow? Esselstyn doesn't think so. He writes:
Some criticize the plant-based diet as extreme or draconian. Webster's dictionary defines draconian as "inhumanly cruel." A closer look reveals that "extreme" or "inhumanly cruel" describes not plant-based nutrition, but the consequences of our present Western diet. Having a sternum divided for bypass surgery or a stroke that renders one an aphasic invalid can be construed as extreme; and having a breast, prostate, colon or rectum removed to treat cancer may seem inhumanly cruel. These diseases are rarely seen in populations consuming a plant-based diet. Similarly, Dr. Dean Ornish reflects,
I don't understand why asking people to eat a well-balanced vegetarian diet is considered drastic, while it's medically conservative to cut people open or put them on powerful cholesterol-lowering drugs for the rest of their lives.
In November 2005, National Geographic published a cover story that echoed its influential articles of the 1970s. Titled "The Secrets of Living Longer," the lead article featured three contemporary groups of long-living people, those from Okinawa, Japan, Sardinia, Italy, and Loma Linda, California, all of whom eat a plant-based diet. At the conclusion of the issue, National Geographic summarized the "secrets of long life" in two words: "Go vegetarian." Similarly, the researchers who conducted the 25-year Okinawa Centenarian Study strongly advise, "Minimize your animal food con-sumption." As Dr. Ornish explains, "Animal products are the main culprit in what is killing us. We can absolutely live better lives without them." In suggesting that animal-based foods should to a large degree be replaced by plant-based foods, doctors like T. Colin Campbell, Dean Ornish, and Caldwell Esselstyn may seem to be on the margins of current Western society, particularly in a day when so many have been drawn to the short-term promises of the Atkins diet and its low-carb relatives. But unlike Dr. Atkins, these doctors and their ideas are fully supported by the medical literature, and what they propose has been demonstrated to work over the long term.
I've had the privilege of knowing each of these doctors (Ornish, Esselstyn, and Campbell) as a personal friend, and I know that each of them is lean and thriving on the plant-based whole-foods diets they espouse—diets which are strikingly similar to those on which the elder Okinawans, the Abkhasians, the Vilcabambans, and the Hun-zans have long thrived. I also know that each of these doctors consumes at least occasional small amounts of wild fish. In this, they are in accord with traditional wisdom, for no society has ever, to my knowledge, sustained itself for long exclusively on plant foods. There may have been some traditional cultures whose only animal product consumption consisted of grasshoppers, beetles, grubs, or other insects, but all have partaken of at least a minimal amount of animal foods.
For the Hunzans, it's occasional goat or sheep milk, and on rare feast days goat or sheep meat. For the Vilcabambans, it's a few free-range eggs, and once in a great while, some wild game. For the Abkhasians, it's regular helpings of a fermented dairy drink called matzoni, and occasional grass-fed beef. And for the Okinawan elders, it's regular consumption of wild fish.
In this way these cultures, which of course have evolved without the benefit of vitamin pills or other supplements, obtain nutrients that might be lacking or deficient on an exclusively vegan diet, such as vitamin B12. And they have also helped to assure themselves of an adequate supply of another nutrient that we all need for health and healing: omega-3 fatty acids.
A CRITICAL NUTRIENT
The benefits of getting an adequate supply of omega-3s are many and vast. Getting enough omega-3s is crucial to optimum physical and mental health in all stages of life. They have been shown to help reverse heart disease, boost immune function, fight degenerative disease, enhance fertility, improve mental health, and promote healthy skin. An adequate supply makes you less vulnerable to inflammatory and autoimmune diseases, less likely to have asthma, and less prone to many mental and emotional disorders including depression and Alzheimer's disease.
In times past, people got ample omega-3s from eating a variety of wild plants or from wild game. But today, people eat few wild plants, and modern meats, dairy products, and eggs contain greatly reduced levels. As a result, most people in the modern industrialized world are woefully deficient in these critical nutrients. The dietary availability of omega-3 fatty acids has declined in the United States today to only 20 percent of the level found in American diets a century ago.
Where, then, can you get them? Omega-3s are plentiful in flax-seeds and in flaxseed oil and in fatty wild fish such as salmon, herring, mackerel, and sardines, and can be found in lesser amounts in walnuts, hemp seeds, green leafy vegetables, and canola and soy oil.
Flaxseeds have long been a staple part of the diet in Hunza and Abkhasia and are widely eaten in Europe, though they have only recently started to become popular in the United States. As a source of omega-3s, they have some distinct advantages over fish. Unlike fish, they are packed with nutrients called lignans that lower cholesterol, reduce the risk of heart disease, and lower the risk of breast cancer, colon cancer, and prostate cancer. Thanks to their high lignan content, flaxseeds have also been shown to be tremendously valuable both in reducing PMS in premenopausal women and in reducing unpleasant symptoms of menopause. How high in lignans are flax-seeds? When researchers at the University of Toronto examined sixty-eight different foods, searching for those highest in lignans, they found that flaxseed contains between 75 and 800 times more lignans than any other food. Moreover, flaxseeds contain none of the pollutants and heavy metals such as mercury that are unfortunately increasingly common in today's fish.
On the other hand, wild fatty fish such as salmon have some advantages over flaxseeds and flaxseed oil. Most notably, they are far better sources of the long-chain omega-3s DHA (docosahexaenoic acid) and EPA (eicosapentaenoic acid), which are necessary for healthy functioning and development. Both DHA and EPA are important for the heart, and DHA is especially critical for the brain development of fetuses and newborns. DHA makes up 15 to 20 percent of the cerebral cortex and 30 to 60 percent of the retina, so it is essential for the healthy development of the fetus and baby and all growing children. Plus, omega-3s from wild fish may help prevent prostate cancer, while the same apparently cannot be said of omega-3s from plants. The Okinawan elders, who have one of the lowest rates of prostate cancer in the world, get their abundant omega-3s from wild fish.
With the exception of single-celled ocean plants and some seaweeds, no plant, including flax, provides any significant long-chain fatty acids. While the human body can convert the shorter-chain omega-3s found in flaxseeds and flaxseed oil into DHA and EPA, there seems to be a great deal of variation in how efficiently different people's bodies can accomplish this conversion.
The widely touted value of fish as a health food is primarily due to the extremely high concentrations of long-chain omega-3 fatty acids found in wild salmon and other wild fatty fish. No salmon, or any other fish or animal for that matter, manufactures omega-3s, but wild salmon get them by eating certain algae that make these important nutrients, which are then concentrated and stored in the salmon's body fat. Wild salmon are plentiful sources of omega-3s. Farmed fish, however, have far fewer of these essential nutrients.
FARMED AND DANGEROUS
The salmon and other fish that people are eating today are increasingly the product of fish farms. In 1990, only 6 percent of the salmon consumed in the world came from fish farms. Only eight years later, though, half were farmed, and the percentage has continued to rise since then. Today, virtually all the catfish and rainbow trout, and most of the shrimp and salmon, eaten in the United States are raised by fish farmers. Alaska salmon is always wild, but all the Atlantic salmon currently available in supermarkets or restaurants is farmed. Canned salmon may be either fresh or farmed (though if it's Atlantic salmon, it's farmed). If it doesn't say whether it's wild or farmed, it's usually farmed.
Are there reasons to avoid farmed fish? Yes, and very good ones. Wild salmon have long captured the imaginations of human beings largely because they spend part of their lives in freshwater streams and part in the salty sea, using a sense of smell a thousand times more acute than that of dogs to migrate for thousands of miles and return to their birthplace to spawn. With farmed salmon, however, it's a far drearier story. With up to fifty thousand salmon confined in each underwater cage, the water they breathe and drink rapidly becomes putrid with their accumulated wastes. They must, as a consequence, be routinely administered a plethora of drugs, hormones, antibiotics, and vaccines to keep them alive under these conditions.
Wild salmon develop their characteristic pinky-orange color from eating krill. The flesh of farmed salmon, on the other hand, is a dull grayish color which would be unattractive to consumers, so chemically synthesized astaxanthin is added to their food to create the desired color.
Many studies have found farmed fish to be far higher than wild fish in toxic chemicals and other pollutants that affect the central nervous system and the immune system and can cause cancers and birth defects. The farmed salmon industry insists that the studies have been too small to be significant. But in 2004, after two years and almost two million dollars, a study was released which contained an exhaustive analysis of salmon from around the world. The study was performed by some of the world's leading experts on industrial pollution, from Cornell and elsewhere, and was published in the journal Science. The study found that the levels of PCBs, dioxins, and banned insecticides such as toxaphene in farmed fish were so high that, based on U.S. Environmental Protection Agency (EPA) guidelines, no one should be eating farmed salmon more than once a month. Farmed fillets bought in supermarkets in Boston and San Francisco were so heavily contaminated that even half a serving a month might be too much. Since these recommendations take into account only the increased cancer risk, the researchers warned that women and girls should be eating even less than that, noting that pregnant women can pass these contaminants on to their fetuses, impairing mental development and immune system function.
The Association of Salmon and Trout Producers called the new study "dangerous, alarmist and a shot in the dark." George Lucier, a former director of the U.S. Department of Health toxicological program and the author of more than two hundred studies on toxic chemicals, disagreed. Backed by other independent U.S. experts, he called the results "undeniable."
THE HAZARDS OF MERCURY
Many of today's fish are unfortunately contaminated with methyl mercury. This is a serious problem, because methyl mercury attacks the brain and the entire nervous system and causes behavioral problems and loss of intelligence in children. Many recent studies link mercury exposure to impairments of immune and reproductive systems and to cardiovascular disease. Chronic low-level exposure in utero or in the early years of life delays development and hampers performance in tests of attention, fine motor skills, language, visual spatial skills, and verbal memory. At high concentrations, mercury causes not only mental retardation but cerebral palsy, deafness, blindness, and death.
Humans are exposed to methyl mercury primarily through eating fish. So widespread has this problem become that one out of every six women of childbearing age in the United States today has blood mercury concentrations high enough to damage a developing fetus. This means that 630,000 of the four million babies born in the United States each year are likely to experience some level of neurological damage because of exposure to hazardous mercury levels in the womb.
In 2002, a study of affluent residents of the San Francisco Bay Area found that those eating swordfish, sea bass, halibut, and ahi tuna steaks had dangerous concentrations of mercury in their blood. The study, the first to look at mercury levels among middle-and upper-income people who eat fish for their health, was conducted by Dr. Jane Hightower, a doctor of internal medicine at the California Pacific Medical Center in San Francisco. Dr. Hightower explained, "We found that when people eat fish, their mercury goes up. They stop eating the fish, their mercury goes down. It's that sim-ple." One child in the study had a blood mercury level that was triple the level allowed by the EPA and the U.S. National Academy of Sciences. She was lethargic, was losing verbal skills, and could no longer tie her shoes. She was eating two cans of tuna a week.
Dr. Hightower instructed her ill and high-mercury patients to give up fish for six months, or eat fish that doesn't accumulate mercury, such as wild salmon, sardines, sole, tilapia, or small shellfish. When they followed her advice, their mercury levels fell dramatically, though sometimes it took many months for improvement to occur.
Unfortunately, mercury contamination of fish is far more widespread than is commonly recognized. In 2005, the Chicago Tribune conducted one of the most comprehensive studies of mercury in commercial fish ever undertaken, and came to some disturbing conclusions. In a series of articles fully deserving of a Pulitzer Prize for investigative journalism, the newspaper described a decades-long pattern of the U.S. government knowingly allowing millions of Americans to eat seafood with unsafe levels of mercury. Regulators have downplayed the hazards, failed to take basic steps to protect the public health and misled consumers about the true dangers. For years, the U.S. government has been telling the public that canned light tuna is a safe low-mercury choice. But the Chicago Tribune investigation found that
U.S. tuna companies often package and sell a high-mercury tuna species as canned light tuna—a product the government specifically recommends as a low-mercury choice. The consequence is that eating canned tuna—one of the nation's most popular foods—is far more hazardous than what the government and industry have led consumers to believe.
WHAT TO DO?
Fish are the most plentiful food source for the critical long-chain omega-3 fatty acids DHA and EPA, but they are also the most plentiful food source for PCBs, DDT, and dioxins, in addition to mercury and other heavy metals. And the extent to which overfishing is wreaking havoc on fish populations is hard to exaggerate. We have so depleted our oceans, lakes, and rivers that more than one-third of all fish species are now known to be vulnerable to, or in immediate threat of, extinction. In the past fifty years, the populations of every single species of large wild fish have fallen by 90 percent or more. If you do eat fish, don't make the mistake of going overboard, because this is one situation where more is not better. When researchers studied the eating habits and health outcomes of more than 23,000 postmenopausal women for five years, they found that those eating the most fish had a fifty percent greater risk of developing breast cancer than those eating little or none. Publishing their results in the November 2003 Journal of Nutrition, the researchers found the increased risk of breast cancer from high fish consumption held true even after controlling for a multitude of other risk factors, including alcohol, obesity, hormone use, and more.20 Another study, published in Circulation, a journal of the American Heart Association, found that the half of the population eating the most fish had over twice the risk of dying from a heart attack. What explains the higher rates of breast cancer and heart disease in fish eaters? The problem seems to stem from the pollutants, particularly mercury. "Fish is not merely a source of omega-3 fatty acids," the investigators warned, "but also of methyl mercury." One option is to take fish oil capsules. According to Dr. Alexander Leaf, who in recent years has become one of the world's leading experts on fish oils, three grams a day of fish oil provides one gram of DHA and EPA, which is all you need. More than that, he says, is just extra fat. Several brands (including Arctic Pure, Nordic Naturals, and Xtend-Life) use oil from fish caught in the cleanest and coldest waters, and their products have been molecularly distilled, removing any mercury or other heavy metals, dioxins, PCBs, and other contaminants.
If you prefer not to consume fish in any form, it's important to include ample amounts of ground flaxseeds or flaxseed oil (one to two tablespoons a day) in your diet. In my household, we grind flaxseeds in a designated electric coffee grinder every few days, keep the ground flaxmeal in the fridge, and sprinkle it on all kinds of dishes. Yo u also might want to consider taking supplementary DHA. Algae-derived DHA is presently available commercially as Omega-Zen-3 or Neuromins DHA.
It's also important to keep your consumption of omega-6 fatty acids from being too high, because excessive omega-6s compete with the omega-3s found in flax and other plant foods, making them less available to your body. The ideal dietary ratio of omega-6s to omega-3s is about two to one, but people eating the standard American diet today typically have a ratio of more like fifteen to one.
How can you make sure your omega-6 intake isn't excessive?
Get most of your fat from whole plant foods such as nuts, seeds, and avocados.
Use extra-virgin olive oil or canola oil rather than oils high in omega-6s such as sunflower, safflower, or corn oil.
Limit your consumption of processed and fried foods, and avoid anything even partially hydrogenated, for these are often made with high-omega-6 oils.
IRONING OUT THE TRUTH
Besides DHA and EPA, are there any other nutrients that people in the industrialized world who are eating healthful plant-based diets need to be concerned about? Yes, there are, including vitamin B12(which all vegans should take regularly), vitamin D, iodine, and carnosine. Unless you live in a southern climate and are outdoors a great deal year-round, you probably need either to take supplementary vitamin D or to eat foods to which the vitamin has been added. Both cow's milk and many brands of soy milk are regularly fortified with this vitamin in the United States and Europe today.
It's also a good idea to include iodized salt or seaweeds in your diet, or take supplementary iodine. Vegetarians may benefit from taking supplemental carnosine, a nutrient that tends to be low in plant-centered diets and that helps prevent glycation reactions in the human body. (Glycation, also known as the Maillard reaction, is recognized as a major contributor to premature aging.) Of course, the best supplement is a diet that includes a wide variety of green vegetables, beans, whole grains, nuts, and seeds.
Many people believe they need to eat meat to get enough iron. The beef industry has certainly given that impression in its ads. But those ads are misleading.
Iron is a mineral that forms part of the hemoglobin of your red blood cells and helps carry oxygen to your body's cells. When your iron stores are low or depleted, you can't get enough oxygen to your cells. A form of anemia results, and you may feel tired.
Contrary to meat industry insinuations, however, vegetarians are not more prone to iron deficiency than are meat-eaters. Iron deficiency anemia is one of the most common nutritional deficiencies around the world, but most of it occurs in developing countries rather than in affluent countries, and the cause is more likely to be parasites than diet.
The form of iron found in plant foods is called nonheme iron. The kind found in meat (including poultry and fish) is called heme iron. Heme iron is far more easily absorbed by the body than iron obtained from plant sources. The beef industry tries to make this seem like an advantage for heme iron, but in fact it is a disadvantage with very real drawbacks.
Hemochromatosis is the most common genetic disorder known to occur in humans, with 24 million people worldwide at risk for this serious disease. People with this condition store an excessive amount of iron in their bodies, which is in turn associated with increased rates of coronary artery disease and liver cancer. The fact that heme iron from meat is so readily absorbed presents a risk to people with hemochromatosis, but excess iron also poses dangers for people who do not have this genetic problem.
Antioxidants are deservedly recognized for their role in sustaining health and helping to prevent cancer, heart disease, and other forms of chronic illness. Iron, on the other hand, is the opposite of an anti-oxidant. It is a potent oxidant. Excess iron in the body causes the production of free radicals which in turn can damage cells, leading to many kinds of disease and causing premature aging. For example, when sufficient quantities of heme iron are present, as is likely to happen when diets contain appreciable quantities of beef, cholesterol is oxidized into a form that is more readily absorbed by the arteries. This leads to increased rates of heart disease.
With nonheme iron—the kind found in plants—it's a totally different story. Your body absorbs only what it needs. When your iron needs are higher, your body absorbs more; when they are lower, it absorbs less. And in this case, the wisdom of the body has profound implications for health and longevity.
It is widely recognized that women consistently outlive men almost everywhere in the world. Many of the world's leading experts in longevity, including Thomas T. Perls, M.D. (Assistant Professor of Medicine at Harvard Medical School, and founder and director of the New England Centenarian Study), believe the reason is women's menstruation. With the monthly shedding of the uterine lining, women during their menstruating years have significantly lower iron levels in their bodies than men. Since iron generates the formation of free radicals, Dr. Perls says, a lower iron burden leads to a slower rate of aging, reduced cardiovascular disease, and decreased susceptibility to other age-related diseases in which free radicals play a role.
Physicians have traditionally prescribed iron supplements and even transfusions for premenopausal women with "iron-poor blood." However, says Dr. Perls, iron supplementation for pre-menopausal women may actually be damaging: "It's possible that higher iron levels, which may have been considered 'normal' only because they are common in males, actually speed the aging process." Many studies have shown that males who make frequent blood donations have lowered iron levels and heightened resistance to the oxidation of LDL cholesterol, and thus are far less likely to develop atherosclerosis and heart disease. Regular blood donation in both men and menopausal women seems actually to improve the chances of longevity by lowering the amount of iron in the body and thus reducing the rate of oxidative damage.
According to Dr. Perls, lower iron levels in adults (up to a point, of course) are an advantage:
Although dietary iron is of great importance in children to ensure adequate red blood cell production, it may turn out that adults, and perhaps even adolescents, are speeding up their aging clocks by maintaining iron levels that are now considered "normal," but may in fact be excessive. With heme iron (the kind found in meat), your body absorbs virtually all the iron in the food, regardless of whether it is health-supporting to do so. With nonheme iron (the kind found in plants), however, you absorb only as much as you need. Many researchers now believe this is one of the reasons people eating vegetarian and other plant-based diets characteristically live healthier and longer lives than those who eat significant amounts of meat. Plant foods rich in nonheme iron include whole-grain breads and cereals, legumes, nuts and seeds, and dark green leafy vegetables. Some dried fruits are also good sources, particularly raisins, apricots, and dates.
CHOOSING WISELY
The debate about how much, if any, animal foods are optimum to include in one's diet will no doubt continue for some time. It is hard to argue, however, against the reality that most people eating the standard Western diet would benefit considerably by moving in a more plant-based direction.
If you've been eating the way most Westerners eat, the advantages of shifting toward more plant foods and fewer animal foods and a more natural diet are many and significant. You will lose weight, improve your cholesterol and other serum lipid profiles, and lower your risk for many chronic diseases including cancer, heart disease, and diabetes. You will consume less fat, less saturated fat, less animal protein, and more fruits and vegetables, all of which are important steps in the right direction. You will consume less cholesterol and be exposed to fewer environmental toxins, which is again all to the good.
As long as you don't consume too many processed and overly refined foods such as sugar, white flour, and hydrogenated fats, you'll get more than ample amounts of protein. You'll have the inner peace that comes from knowing that your diet is more cruelty-free. And you will very likely be healthier, age more gracefully, and live longer.
In the modern Western world, people tend to fear that no matter what choices they make, the aging process leads inescapably to deterioration, disease, and suffering. Few of us anticipate that with the passing years we will deepen not only in wisdom, but also in our capacity for joy.
I was born in 1947, which makes me a charter member of the baby boom generation. I listened to the song "My Generation" that was wildly popular in the 1960s, in which the British pop group The Who repeatedly sang "I hope I die before I get old." Ours was a generation that looked at older people with doubt and suspicion. Our motto was "Never trust anyone over thirty." Some of us never made it through that stage. Keith Moon, drummer for The Who, died of a drug overdose in 1978. He was only thirty-one. The Who's lead singer, Roger Daltrey, claimed in 1965 that he would kill himself before reaching thirty because he didn't want to get old. In 2004, though, he was still performing the song, saying now that the song is really about an attitude, not a physical age.
What I have learned from the elders of Abkhasia, Vilcabamba, Hunza, and Okinawa is that The Who, back in the sixties, were unconsciously reinforcing a damaging cultural stereotype. I've learned that one can be old and beautiful, old and still passionately alive, old and still bursting with wonder and blooming with joy. I've come to see that old age can be a time of growth and renewal, wisdom and well-being. I've come to understand that the lives of older adults can be as full of promise and potential as those of younger people, and that different generations can relate to one another with dignity and respect.
There is a continuity to human life. Today's older persons are yesterday's children, and today's children are tomorrow's elders. The health you will experience and the opportunities you will have in your later years depend to a substantial degree on how you choose to live between now and then. The good news is that you do not have to choose between paths that all lead to sickness and pain. You can take steps that lead in a far more promising and hopeful direction.
Eating wisely is one such step, and a most important one. But what if there was more you could do to bring about a longer, healthier, and more fulfilling life? What if there was another secret you could discover, leading toward an elderhood of strength and health, beauty and joy? And what if this was something that would give your body cause to thank you every day for the rest of your life?
This "secret" has long been second nature to the Abkhasians, the Vilcabambans, the Hunzans, and the Okinawan elders. We'll take a look at it in Part Three.
STEPS YOU CAN TAKE
Taking steps toward a better diet can make an extraordinary difference, even if you've eaten poorly for years. One reason is that although you may think of your body as a permanent structure, most of your body's tissues are actually in a constant state of renewal. The cells lining your stomach, for example, are replaced every five days, while your red blood cells last about four months. The cells in an adult human liver are replaced every three to five hundred days. Even your bones are far from permanent; the entire human skeleton renews itself about every ten years. Almost all the cells in your body are being continually regenerated, so what you eat today literally becomes your body tomorrow.
Bring consciousness to the foods you eat. Ask whether they are natural, wholesome, and in alignment with the health of your body and your spirit.
Don't pollute your body. Don't eat junk food. Go to your kitchen cupboard and get rid of any food products that no longer serve your potential to be radiantly fit and healthy. You don't have to count calories if you make every calorie count. Eat slowly, chew thoroughly, digest well. Eat just to the point of fullness without feeling stuffed. Remember that it takes twenty minutes for your stomach to register how full it is, so give it time.
Whenever possible, shop at local farmers' markets or participate in community-supported agriculture, buying produce direct from the grower. Shop at local natural-foods stores, or at chains like Whole Foods, Wild Oats, and Trader Joe's. Always read labels so that you can select foods with the most nutritious ingredients. Save money and packaging by buying in bulk.
Don't buy or eat anything that contains partially hydrogenated oil. Learn to recognize the smell of rancidity, and don't eat nuts, seeds, or grain products that carry the telltale odor.
Keep away from high-fructose corn syrup. Replace regular ketchup with organic brands that are sweetened with fruit juice. Look for jams that are 100 percent fruit sweetened (no added sugar). Stay away from food dyes (blue 1, blue 2, citrus red 2, green 3, red 3, red 40, yellow 5, yellow 6, etc.).
Drink soy milk rather than cow's milk. Switch from mayonnaise to a more healthful soy or canola version. Eat whole-soy products like tofu and tempeh rather than meat.
Eat less meat or none at all. For protein, depend on soy foods, other beans, peas, whole grains, and nuts.
If you eat any kind of meat, purchase products that you know to be truly free-range and organic, such as those with the Animal Compassion logo from Whole Foods.
If you eat fish, be sure it's low in mercury, and wild, not farmed. To learn about the mercury levels in various kinds of fish, visit gotmercury.org.
Whenever possible, select fresh fruits and vegetables rather than frozen or canned ones. If you are unable to get the fresh produce you want, then choose frozen (without added salt or sugar) over canned.
Get to know the amazing variety of vegetables beyond French fries and iceberg lettuce. Enjoy eating a wide assortment of fresh vegetables, especially lots and lots of dark green leafy vegetables (kale, collards, mustard greens, spinach, chard, broccoli, etc.). Eat an abundance of fresh raw vegetables and fruits. Whenever possible, eat food that is in season and locally grown.
Eat fewer products made with flour (bread, crackers, chips, pastries), and more whole grains, beans, sweet potatoes, and vegetables.
If you eat chocolate or drink coffee, get fair-trade and organic whenever possible. And get darker forms of chocolate, because the higher the percentage of cocoa, the greater the health benefits.
Buy and eat organic food.
If possible, grow organic food. Plant collards or kale in the late summer (or early summer where growing seasons are short) so that you have fresh greens all winter.
Add your voice to the call for genetically engineered food to be labeled.
Pack your own lunch. If you make someone else's lunch, write a love note and put it in with the food.
Bake with your children. Involve them in making wholesome food.
Bake delicious whole-grain muffins with blueberries, bananas, or other fruits they love.
Serve a green leafy salad to your kids while they are waiting for dinner—you'll be surprised by what they will eat when they are "starving." In your salads, use romaine and other lettuces rather than iceberg (they have more vitamins and minerals). Also include chopped-up carrots and other vegetables.
Buy or make healthful desserts and healthful comfort foods.
Put wholesome snacks such as seeds, nuts, and vegetables with hummus in a conspicuous and accessible part of the fridge.
Eat many colors. Foods' natural colors are not just treats for the eye but also signs of important nutrients such as antioxidants. When you crave something crunchy, try raw vegetables or nuts instead of salty chips.
Every few days, grind organic flaxseeds in an electric coffee grinder reserved for this purpose. Keep the ground seeds in the refrigerator and sprinkle them daily on your meals. Try them on cereal and salads and in sandwiches and stews.
Eat plenty of fresh vegetables every day. Make a big pot of vegetable soup, keep it in the fridge in a large container, and heat up small batches throughout the week.
Eat whole grains, not refined grains. Eat baked potatoes with the skins, not French fries. Eat your own homemade vegetable soups, not the highly salted ones generally available in grocery stores. Look for brands that say "organic" and "low sodium." Between meals, drink lots of pure water. Avoid soft drinks and diet sodas. Herbal teas can be comforting as well as healthful, particularly on cold days.
Use monounsaturated oils such as olive oil and canola oil as your primary cooking oils. Avoid heating oils to the smoking point. For the fat in your diet, eat walnuts, almonds, hazelnuts, sunflower seeds, avocados, and other nuts and seeds.
Avoid saturated fat by staying away from dairy products and fatty meats.
Minimize consumption of oils that are high in omega-6 fatty acids, including corn, safflower, sunflower, soybean, and cottonseed oils. Shun trans-fatty acids. Stay away from margarine, vegetable shortening, commercial pastries, deep-fried food, and most prepared snacks and convenience foods. 
Instead of eating out, invite friends over for dinner. And invite yourself over to a friend's house for dinner, offering to bring a delicious and wholesome meal.
Patronize only restaurants that serve healthful food or at least can accommodate your preferences.
Instead of soft drinks, buy your kids fruit smoothies from Jamba Juice or similar stores.
When you are interacting with people who don't eat the same way as you do, never be ashamed of the steps you are taking toward greater health. Let your enthusiasm and love of life be contagious.
مشارکت کنندگان در این صفحه
تا کنون فردی در بازسازی این صفحه مشارکت نداشته است.
🖊 شما نیز می‌توانید برای مشارکت در ترجمه‌ی این صفحه یا اصلاح متن انگلیسی، به این لینک مراجعه بفرمایید.