سرفصل های مهم
قابل درک ترین مطالعه تغذیه انجام شده
توضیح مختصر
زمان مطالعه

31 دقیقه

سطح

خیلی سخت
دانلود اپلیکیشن «زیبوک»
این فصل را می‌توانید به بهترین شکل و با امکانات عالی در اپلیکیشن «زیبوک» بخوانید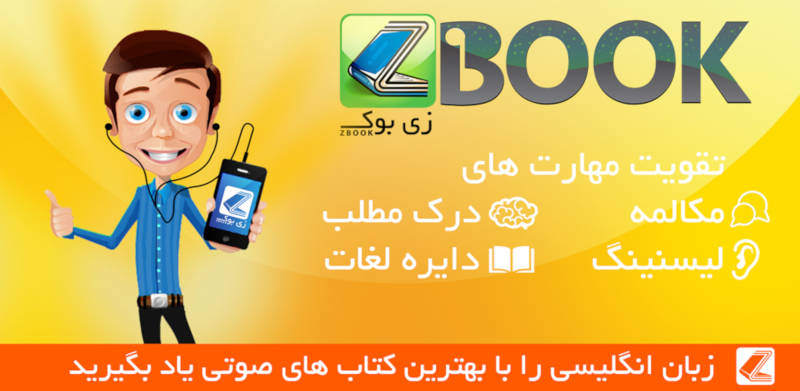 متن انگلیسی فصل
7 - The Most Comprehensive Study of Nutrition Ever Conducted
Life is not measured by the number of breaths you take, but by the moments that take your breath away.
—Anonymous
Things are changing everywhere in the world today, and with astonishing speed. It may be that we see more change in a year today than our distant ancestors saw in a millennium.
Perhaps the place on earth where today's changes are most pronounced and taking place most rapidly is the nation where there are the most human beings—China. Only twenty-five years ago, for example, private car ownership was prohibited by the Chinese government. But now China is nearly the world's largest car importer, and every major car and truck manufacturer in the world is rushing to China to set up production lines. The number of cars in China increased a staggering 130-fold between 1980 and 2001.
Not long ago, China had an annual per capita income of only about $200, but now a consumer economy is arising with phenomenal speed. In 1996, China had 7 million cell phones and the United States had 44 million. Only seven years later, China had rocketed to 269 million versus 159 million here.
The largest shopping mall in the United States is the widely heralded "Mall of America" in Bloomington, Minnesota. But in the last few years four malls have been built in China that are bigger than the Mall of America, and the South China Mall in Dongguan City is three times its size.
China is not alone. A great many of the world's peoples seem eager to adopt modernity and become mass consumers as fast as possible. But China is the country where the pell-mell pursuit of consumption is happening fastest, and where the environmental implications are being felt most intensely. China is now dealing with massive and uncontrolled air and water pollution. From the dismal air quality in its cities to the spreading deserts in its northwest, China is a nation with enormous environmental problems.
When so much is changing in our world, and at such a mind-boggling pace, some of us easily forget that the needs of our bodies for fresh air, clean water, exercise, a healthy environment, and wholesome natural food remain essentially the same as they have been for tens of thousands of years. Remarkably, it is a study that took place in China, just as the world's most populous nation began its recent massive changes, that may hold a key to our understanding how to live the longest and healthiest lives we can. I'm referring to the extraordinary China Study, which The New York Times called "the most comprehensive large study ever undertaken of the relationship between diet and the risk of developing disease." How did it happen that in a nation about to embark on such a massive economic and social transformation, the diet and health of an extremely large number of people were studied with a level of depth that is unmatched anywhere in world medical history? It's an intriguing story.
THE CHINA STUDY
In the early 1970s, the premier of China, Chou En-lai, was dying of cancer. In the grip of this terminal disease, Premier Chou initiated a nationwide survey to collect information about the extent and location of cancer in China. The result was the most ambitious bio-medical research project ever undertaken, involving more than 650,000 workers. The cancer survey was truly monumental. It catalogued the death rates for twelve different kinds of cancer in more than twenty-four hundred Chinese counties, accounting for 880 million Chinese citizens—96 percent of China's population. The survey found that cancers were vastly more common in some parts of China than in others. This was of compelling interest for two reasons: first, because the difference in cancer rates between some Chinese counties was actually far greater than the difference between many of the world's nations; and second, because these differences were occurring in a country where 87 percent of the population belong to the same ethnic group (the Han people) and are genetically quite similar.
The difference in cancer rates between counties was staggering. Some counties, for example, had death rates from colon cancer that were twenty times greater than those of other counties. Similar differences were found for breast cancer, lung cancer, liver cancer, and many other forms of cancer. The counties with the highest rates of some cancers had rates that were more than a hundred times greater than were found in the counties with the lowest rates of these can-cers. These are truly remarkable figures. To put them into perspective, consider the great interest in why Long Island has an increased rate of breast cancer. Many tens of millions of dollars have been spent and countless person-years of labor have gone into investigating why two counties on Long Island have rates of breast cancer that are 10 to 20 percent higher than the New York state average. In China, by comparison, the survey found that some counties have breast cancer rates twenty times (2,000 percent) higher than others.
The world medical community wanted to know what was going on in China. Why was there such massive variation in cancer rates among different Chinese counties? What could account for such phenomenal variation in cancer rates among genetically similar people? What could explain the fact that men in one part of China die from cancer of the esophagus 435 times more frequently than men in another part? And why was overall cancer so much less common in China than in the United States and other Western nations?
Medical authorities throughout the world understood that the answers to these questions, if they could be determined, would not only be of great value to the Chinese people. They would be of tremendous value to the entire world.
In 1983, seven years after Premier Chou died of liver cancer, and as a direct extension of the nationwide cancer survey he had instigated, the China Study was begun. It was to become the most ambitious international scientific inquiry undertaken in medical history dealing with lifestyle factors and human health.
The China Study was in every way an international endeavor. It was a collaborative effort between Cornell University in the United States, the Chinese Academy of Preventive Medicine, the Chinese Academy of Medical Sciences, and Oxford University in England. And it was headed jointly by Dr. Junshi Chen, deputy director of the most significant government diet and health research laboratory in all of China; Dr. Junyao Li, one of the authors of the Chinese nationwide Cancer Atlas Survey and a key scientist in China's Academy of Medical Sciences; Professor Sir Richard Peto of Oxford University, considered one of the premier epidemiologists in the world; and Dr. T. Colin Campbell, co-author of the landmark U.S. National Academy of Sciences report "Diet, Nutrition, and Cancer." Dr. Campbell was chosen to be the project director. His credentials were impressive: As well as being co-author of the National Academy of Sciences report, he was author of more than three hundred scientific papers, and he was the senior science advisor to the American Institute of Cancer Research / World Research Fund.
Funding for this massive enterprise was shared by the nations involved. Much of the initial funding came from the U.S. National Cancer Institute and the National Institutes of Health. The Chinese Ministry of Health pitched in by paying the salaries of more than 350 health workers who, armed with computers and faxes (the China Study introduced the first fax machine into China in 1985), proceeded to generate the most comprehensive data base ever compiled on the multiple causes of disease.
AN AMAZING OPPORTUNITY
The world medical community realized that the China Study represented a once-in-the-history-of–humanity opportunity. In the 1980s, China was a perfect "living laboratory" for studying diet and disease patterns, unparalleled anywhere else in the world. This was because the Chinese still tended to spend their entire lives in the same area.
China was perhaps the last place in the world where such a study could be undertaken. In the Western world, many of us move frequently, and our food comes from all over the world. But China in the 1980s still offered the possibility of studying vast numbers of people who had lived in only one area for their entire lives. At that time, more than 90 percent of the adults in the counties studied still lived in the area where they were born.
Furthermore, these people had eaten food from the same area their whole lives. And the differences in diets between even neighboring regions in China was great. If your only experience of Chinese food comes from Chinese restaurants in the West, you might not realize how greatly diets in China vary from one region to another. Villagers on the mountainous north bank of the Yangtze River, for example, have for many generations relied mainly on steamed breads and sweet potatoes. Only fifty miles away, however, on the rich farmlands to the south, villagers have long depended primarily on rice.
The China Study sought to discover whether the varying diets in different parts of China would correlate to the widely varying death rates from cancer and other diseases. To find out, researchers launched the most widespread and massive international scientific investigation ever devised.
Researchers went into sixty-five counties across China, administering diet and lifestyle questionnaires and collecting urine and blood samples from tens of thousands of people. They recorded everything families ate over a three-day period and analyzed food samples from marketplaces around the country.
The counties that were studied stretched across the entire Chinese land mass, from the far northwest to the southern coastal region to Taiwan. Researchers traveled for days across rough terrain in order to reach nomads on the Soviet border and villagers in an oasis near the Gobi desert.
Altogether, twenty-four provinces (out of twenty-seven in all of China) were selected for the China Study, representing a vast range of climates and topographies. Some were in the semitropical coastal areas of southeast China. Others were in the frigid areas in the northeast part of the country near Siberia. Some were located in the arid regions near the northern steppes. Still others were in high mountainous areas in the Himalayas.
The counties chosen also had widely varying population densities. One remote county near the Gobi desert had only twenty thousand nomadic residents. Another county, on the outskirts of Shanghai, was home to 1.3 million people.
The number of skilled person-hours put in by health professionals involved in this study was immense. To attempt anything remotely resembling the China Study in the West would have been prohibitively expensive.
When the China Study was at last finished, researchers had a study that was utterly unmatched in its quality and comprehensiveness. They had what The New York Times described as "the Grand Prix of epidemiology."
DISEASES OF POVERTY / DISEASES OF AFFLUENCE
One of the first findings to emerge from the China Study data was that certain groups of diseases often occur in similar economic settings. Scientists have long spoken of two classes of disease: "diseases of poverty" and "diseases of affluence."
"Diseases of poverty" include infectious diseases like pneumonia, tuberculosis, diarrhea, respiratory illnesses, and measles. Diarrheal diseases are seldom fatal in industrial countries, but they claim the lives of millions of children in the developing world. Among well-nourished children, measles is rarely fatal, yet this disease kills some 800,000 children annually, nearly all of them already weakened by hunger. Respiratory illnesses are usually a minor problem in a healthy population, but they take a heavy toll among malnourished people with weakened immune systems.
The China Study made clear that the underlying causes of "diseases of poverty" are actually nutritional inadequacy and poor sanitation. In fact, since it is not poverty itself that causes these diseases, but the lack of clean water and adequate food, it would be more precise to call them "diseases of nutritional inadequacy and poor sanitation." Similarly, the China Study demonstrated that the underlying cause of most "diseases of affluence"—including diabetes, coronary heart disease, obesity, and many forms of cancer—is not affluence itself, but rather the nutritional excess that typically accompanies affluence. In fact, so tightly are "diseases of affluence" linked in the China Study data to eating habits that Dr. T. Colin Campbell, the project's director, has said that it would be more accurate to cease referring to "diseases of affluence" and instead adopt the term "diseases of nutritional extravagance." Noting that the more wealthy and urban Chinese have begun to eat diets higher in oils and animal products, Dr. Campbell explains:
In Shanghai and Beijing eating meat has acquired a certain social cachet. Unfortunately, this gastronomic form of social climbing is just the diet that we now know causes so many of the diseases we suffer from in the West—cancer, heart disease, and diabetes.
After examining a multitude of possible factors, the scientists undertaking the China Study found that diseases of nutritional extravagance were most markedly associated with high blood cholesterol. You may already know that high cholesterol is a widely recognized risk factor for heart disease. But the China Study found that higher blood cholesterol levels were also consistently associated with diabetes and many cancers.
This dramatic correlation between higher cholesterol levels and what have been known as "Western lifestyle diseases" was found to be consistent even though cholesterol levels in China tend to be lower than are commonly found in the West. In fact, vastly lower cholesterol levels were one of the chief reasons that, at the outset of the China Study, death from heart disease was a stunning 17 times less frequent in China than in the West. The China Study found that in some parts of China, particularly the southwestern Chinese provinces of Sichuan and Guizhou, heart disease was virtually nonexistent. During a three-year observation period, not a single person died of coronary heart disease before the age of sixty-four among 246,000 people in a Guizhou county and 181,000 in a Sichuan county. According to Richard Peto of Oxford University, one of the China Study's principal investigators, "the Chinese experience shows that most Western coronary heart disease is unnecessary." The primary foods that cause blood cholesterol levels to rise are well known today. They are saturated fats (found mostly in animal products) and hydrogenated fats (found mostly in pastries, cookies, margarines, and other processed foods). And increasingly, as Dr. Campbell makes clear in his outstanding 2005 book titled The China Study, animal protein is also being seen as a major cause of high cholesterol. Meanwhile, the foods that decrease cholesterol levels are also well known. They are soy products, whole grains, vegetables, and fruits. In general, the higher the intake of fiber (found in unprocessed plant foods but not in any animal products) and legumes (peas and beans) in your diet, the lower the level of cholesterol you will have in your blood.
As a result of the vast amount of information gathered in the China Study, Dr. Campbell came to believe that the scientific evidence indicates a diet based on plant foods with a minimal amount of foods derived from animals as the ideal diet for human beings. In fact, his book The China Study is one of the strongest scientific arguments ever amassed for such a way of eating. The China Study itself, remember, had begun in the attempt to understand the reason for the vast differences in cancer rates among Chinese counties. According to Dr. Campbell, the primary answer turned out to be the differences in animal food consumption: One of the most dramatic findings of the China Project was the strong association between foods of animal origin and cancer.…We found that one of the strongest predictors of Western diseases was blood cholesterol.…Lower blood cholesterol levels were linked to lower rates of heart disease, cancer and other Western diseases.…As blood cholesterol levels decreased from 170 mg/dL to 90 mg/dL, cancers of the liver, rectum, colon, lung, breast, stomach, esophagus, brain (in both adults and children), and leukemia (in both adults and children) decreased.…It's not enough simply to make a few small dietary changes to prevent cancer. A major shift towards plant-based foods and away from animal foods is likely to produce much greater benefits.
CANCER AND ANIMAL FOODS
If the correlation between cancer and animal food consumption is indeed as powerful as the China Study found, you would expect other studies to find the same thing. It turns out that many have. A study of 122,000 female American nurses, for example, found that those women who ate meat daily were two and a half times more likely to get colon cancer than those women who ate meat less than once a month. In 2001, a comprehensive Harvard review of the research on dairy products and prostate cancer found that those who had over the course of their lives consumed the most dairy products had double the rate of advanced prostate cancer and four times the rate of metastatic prostate cancer. A high intake of fruits and vegetables, on the other hand, was associated with a lower risk of advanced prostate cancer. Other studies, including the famous Physicians' Health Study, have also confirmed a link between dairy product consumption and prostate cancer. And a study of more than twelve thousand Seventh-Day Adventist men found that those who drank soy milk regularly rather than cow's milk had a whopping 70 percent reduction in their risk of prostate cancer. Today, men in China who are still eating their traditional wholefoods, plant-based diet without any dairy products have one of the lowest rates of advanced prostate cancer in the world. And no one can say these low rates are due to a genetic advantage, because Chinese American men living in the United States and eating the standard American diet have been shown to have rates ten times as high as their genetic counterparts still eating in the traditional way in China.
Just how important it is to eat a plant-based diet to prevent cancer was confirmed in 1997, when the American Institute for Cancer Research issued a major international report, Food, Nutrition and the Prevention of Cancer: A Global Perspective. This report analyzed more than 4,500 research studies dealing with diet and cancer, and its production involved the participation of more than 120 contributors and peer reviewers, including participants from the World Health Organization, the Food and Agriculture Organization of the United Nations, the International Agency on Research in Cancer, and the U.S. National Cancer Institute.
Included in the report was a study by a panel of fifteen of the world's leading researchers in diet and cancer who reviewed more than two hundred case-controlled studies on the link between fruits and vegetables and cancer. An astounding 78 percent of these studies found fruits and vegetables to have a statistically protective effect in regard to one or more kinds of cancer. Only 22 percent showed no significant link. None showed an increase of cancer with consumption of these foods.
The overall report's number one dietary recommendation?
Choose predominantly plant-based diets rich in a variety of vegetables and fruits, legumes, and minimally processed starchy staple foods.
As both the project director of the China Study and the senior scientific advisor to the American Institute for Cancer Research who organized the landmark international report, Dr. T. Colin Campbell knows these studies intimately. As a result of what he has learned, he has become outspoken on the diet-disease connection. He says, The vast majority of all cancers, cardiovascular diseases, and other forms of degenerative illness can be prevented simply by adopting a plant-based diet.
There is a certain irony in Dr. Campbell's becoming one of the most outspoken scientific proponents of a plant-based diet. He was raised on a dairy farm and grew up eating lots of meat and eggs. He wrote his Ph.D. dissertation on the ways animal protein could be produced more efficiently so we could eat more animal-based foods. But as he describes in The China Study, his remarkable career doing nutritional research at the highest levels convinced him that a diet as low as possible in animal-based products is the healthiest choice. He says he was just paying attention to what the scientific evidence was showing him.
His diet now is 99 percent vegetarian. He and his wife, Karen, have raised five children on a plant-based diet.
CHINA TODAY
The China Study was undertaken just as China was beginning to move from centuries of grinding poverty into a newfound affluence. The study made it clear that there would be immense benefits to this nation of more than a billion people if it would use its new wealth to solve the problems of malnutrition and poor sanitation while retaining respect for a whole-foods, natural, plant-based diet. Such an approach would go a long way toward eliminating the "diseases of poverty" without generating the "diseases of affluence." This would have been the wisest approach, but regrettably, it is not what has taken place. Many Chinese today—still carrying memories of food rationing, food lines, and empty, grumbling bellies—are eager to dispense with traditional staples like whole grains and fresh vegetables in favor of the cookies, chocolates, potato chips, jellies, pudding, fried chicken, and burgers that they associate with a more Western and affluent lifestyle. Having for the most part only recently been exposed to such foods, they are easy prey for the advertising and other marketing tactics of the mostly U.S.-based junk food companies, who make it all seem so modern and terrific, and who never seem to get around to mentioning the inevitable health consequences.
Sadly, the Chinese government and people are today not heeding the lessons of the China Study. The nation that spawned the largest study of diet and health in the history of the world is ignoring its findings. Hundreds of millions of Chinese are abandoning traditional diets rich in fiber and whole grains in favor of diets far higher in sugar and animal fat. The small farms that have long supplied open-air markets are being replaced by vast agribusiness conglomerates that feed ever-larger supermarket chains and fast-food restaurants.
The people of China now have more money, more "stuff," and more problems. They are increasingly being poisoned by the air they breathe, the water they drink—and the food they eat.
China has traditionally been a vegetarian culture, while hamburgers have long been a defining feature of the U.S. lifestyle. As recently as 1974, the United States consumed close to fifty times more meat than China. But by 2005, the Chinese diet was becoming increasingly similar to the standard U.S. diet, and China was consuming nearly twice as much meat as the United States. In the thirty years between 1974 and 2004, meat consumption in China increased an astonishing 12,700 percent. In 1989, Kentucky Fried Chicken became the first foreign fast-food franchise to set up shop in China. McDonald's and others soon followed. By 2004 there were more than twelve hundred KFC outlets in China—the company was opening nearly one a day—and the CEO of Yum Brands, which owns KFC, was telling Fortune magazine that KFC "makes almost as much money in China today as it makes in the U.S." The dietary changes are enormous. While TV commercials starring pop heartthrobs are persuading millions of Chinese teens to drink Pepsi, China's children are now weaned on cheeseburgers from McDonald's, pizza from Pizza Hut, and fried chicken from KFC.
While these changes are fattening the bottom lines of multinational corporations, they are also fattening the bottoms of the Chinese. As recently as 1995, only one in ten Chinese was overweight. But today, according to one study, almost a third of all Chinese adults are overweight.
Amazingly, according to this study, the number of Chinese who have become overweight in the last decade is greater than the entire population of the United States.
Meanwhile, the number of obese (extremely overweight) and morbidly obese people is increasing, too, and not just among adults. As late as 1995, childhood obesity was virtually nonexistent in China. But a 2000 study by the Shanghai Children's Health Care Institute found that nearly 10 percent of Chinese children between three and six years old were obese.19 Recent studies are also finding a sharp rise in levels of blood cholesterol throughout China in the last decade, and in the incidence of high blood pressure and diabetes in both children and adults. Urban areas in particular are already seeing a dramatic increase in heart disease and cancer.
It is unsettling to reflect on what these changes portend for the future health of the Chinese people. Already, cardiovascular disease and cancer have become the leading causes of death among Chinese adults. Like all Asians, the Chinese are acutely susceptible to diabetes and develop the disease at far lower weights than people of other races. Asians, particularly those from Far Eastern nations like China, Korea, and Japan, are 60 percent more likely to become diabetic than whites of the same weight. Sadly, we are only seeing the first glimpses of the long-term damage likely to occur. The health impacts of China's shift away from traditional diets and lifestyles have only just begun to manifest themselves.
There is a sad and eerie resemblance between the food choices increasingly being made in China today and those now being made by the younger generation in Okinawa. In each case, people are eager to consume the high-fat, high-sugar diet symbolized worldwide by U.S.-based companies like McDonald's, KFC, and Coca-Cola. And in each case, they do so seemingly ignorant of the health implications of the direction they are taking. It is a tragedy of epic proportions that the knowledge and wisdom painstakingly garnered by the China Study, the Okinawa Centenarian Study, and many similar undertakings is not shaping the public policies of these nations, and not entering into the consciousness and affecting the choices of their people.
Americans like to think that because they spend considerably more on healthcare than any other nation in the world, their health is exemplary. But such is far from the case. In fact, the Centers for Disease Control and Prevention released a report in 2006 showing that recent immigrants to the United States are far healthier than their U.S.-born counterparts, despite having no health insurance and little access to health care. The study found that when people of African, Asian, and Hispanic descent move to the United States they become progressively less healthy the longer they stay in the country. With each passing year, they become more likely to suffer from high blood pressure, obesity, and cardiovascular disease. The reason? The diets and lifestyles in the United States are far less healthy than those in many other countries.
As an American, I find it deeply disturbing that a diet that in many ways emanates from my country is causing so many problems, and is spreading around the world. I take heart, though, from the fact that as we work for policy changes that will someday help societies everywhere benefit from the discoveries of the China Study and the Okinawa Centenarian Study, we can as individuals already make use of this vast wealth of information.
When you heed the lessons of the China Study and the Okinawa Centenarian Study, and follow in the footsteps of the world's healthiest and longest lived peoples, you are taking a major step toward a healthier and more satisfying existence. But your choices don't affect only your life. You are also joining with the energies of millions of other people who are seeking a healthier way of life, creating a counterforce that can and will alter the course of history.
Most of us, of course, don't think of ourselves as agents of social change. Few of us dare imagine that by the way we live our lives we can affect the greater stream of events. But each of us does create an impact by how we act, and in the sum of all our actions will be written the story of our time.
Every time anyone challenges the culture of fast food and consumerism that is running amok in our world, a ripple of hope goes forth. As these ripples come together from a million different locations, they create a current that becomes increasingly powerful. When we make a statement by how we live, we set an example that radiates outward, an example that by its authenticity inspires others and helps realign the world.
When you ask that your food be natural, nourishing, and consistent with the wellness of your body and the wholeness of your spirit, you are taking an important step toward a long and healthy life, but you are doing something more, too. In rebelling against the McDonaldization of the world, you are helping to create a healthier future for all who are yet to come.
مشارکت کنندگان در این صفحه
تا کنون فردی در بازسازی این صفحه مشارکت نداشته است.
🖊 شما نیز می‌توانید برای مشارکت در ترجمه‌ی این صفحه یا اصلاح متن انگلیسی، به این لینک مراجعه بفرمایید.