سرفصل های مهم
گام گذاشتن در زندگی
توضیح مختصر
زمان مطالعه

23 دقیقه

سطح

خیلی سخت
دانلود اپلیکیشن «زیبوک»
این فصل را می‌توانید به بهترین شکل و با امکانات عالی در اپلیکیشن «زیبوک» بخوانید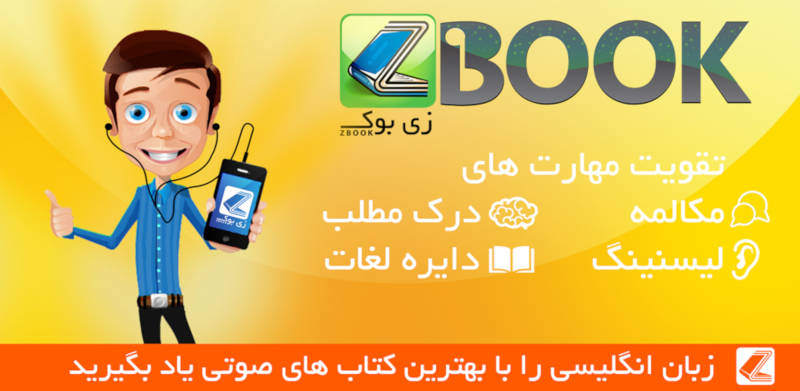 متن انگلیسی فصل
Part 03 - The Body-mind Connection
9 - Stepping into Life
If you can't fly, then run. If you can't run, then walk. If you can't walk, then crawl. But whatever you do, keep moving.
—Dr. Martin Luther King, Jr.
What if there was a pill that would keep you fit and lean as you aged, while protecting your heart and bones? What if it was as good for your brain as for your body, if it made you stronger, more confident, less susceptible to depression? What if it improved your sleep, mood, and memory and reduced your risk of cancer, all while adding life to your years and years to your life?
A great number of studies have found that exercise can provide all these benefits and more, even for people who begin late in life. We are learning that much of the physical decline that older people suffer stems not from age but from simple disuse. When we sit all day, year after year, our bones, muscles, and organ systems atrophy, and our self-confidence wanes. But the ability of exercise to revitalize and invigorate our lives is now a proven fact.
Certainly part of the secret to the exceptionally healthy aging found in Abkhasia, Vilcabamba, Hunza, and Okinawa is the extraordinary amount of regular exercise built into the routines of daily life. In each of these cultures, a high level of physical fitness is both required by and produced by the way in which people live and work. No one is sedentary. Everyone, at every age, is continually engaged in physical activity. The elderly still chop wood and haul water, and even the oldest of the old still work in the orchards and gardens.
The vast amount of regular physical exercise incorporated into their daily lives is one of the reasons that elders in these cultures typically experience levels of physical fitness that are superior to those typically found in much younger people in the West. When it comes to strength, coordination, flexibility, reaction time, stamina, and other measures of fitness, ninety-year-olds in these societies very often surpass sixty-year-olds in the modern industrialized world.
FIT FOR THE AGES
Not very long ago, many experts thought vigorous exercise might be okay for younger people, but it was dangerous for people over fifty. Such was the prevailing belief in the 1960s, when the epidemiologist and physician Ralph Paffenbarger embarked on the landmark College Alumni Health Study, investigating the exercise habits of more than fifty thousand University of Pennsylvania and Harvard College alumni. Dr. Paffenbarger and his associates tracked their subjects' health and activity levels for four decades and found that participants' death rates fell in direct proportion to the number of calories they burned each week. Almost invariably, the more active they were, the longer they lived.
The College Study, representing more than two million person-years of observation, is one of the largest data sets ever compiled on the subject of activity, health, and longevity. In 1996, Dr. Paffen-barger summarized the lessons learned from the College Study about the benefits of an active and fit way of life: The data clearly show that if you become and remain physically active, you will live longer. And the study has also provided heartening news.…It's never too late to change from a sedentary to an active lifestyle, nor to benefit from that change. Findings from the College Study show quite clearly that it's possible for even the most determined couch spud to become and remain active and vital well into old age, largely free of all those so-called diseases of civilization that leave too many of us worn out by life in our later years.…If you become and remain active, you will not only live longer, you'll live better, look better, and feel better about yourself. You will have more vitality, you'll think more clearly, and you'll sleep better. You'll function better, and be more productive, creative and joyful. Dr. Paffenbarger was so convinced by the initial data that in 1967, at the age of forty-five, he took up jogging. Now in his eighties, with more than 150 marathons and ultramarathons to his credit, he still jogs regularly, and still teaches at both the Harvard School of Public Health and Stanford University Medical School.
Dr. Paffenbarger is far from the only physician whose study of the effects of exercise on aging has changed his life. Walter M. Bortz, M.D., is one of America's most respected authorities on aging. The former president of the American Geriatrics Society, he is a professor at Stanford University Medical School and cochaired the American Medical Association Task Force on Aging.
Dr. Bortz coined the term "disuse syndrome" to describe how a lack of physical activity can destroy health and lead to rapid premature aging. It is a well-known principle in physiology that any part of the body that falls into disuse will begin to atrophy. Bortz discovered that this effect is actually true for the body as a whole. When people become sedentary, they essentially invite their entire physiology to atrophy. As a result, a constellation of problems appears: the heart, arteries, and other parts of the cardiovascular system become more vulnerable; the muscles and skeleton become more fragile; obesity becomes a high risk; depression sets in; and systemic signs of premature aging develop. Currently in his mid-seventies, Dr. Bortz still regularly runs marathons, as does his wife. "For me," he says, "exercise is the sacrament of the commitment to living life fully."
A BRIGHTER TOMORROW
It is now widely recognized that there are benefits to all types of exercise. Aerobic exercise (such as jogging) is particularly good for preserving the heart, lungs, and brain. Stretching (such as yoga) enhances circulation, increases range of motion, and provides greater body awareness. And weight lifting improves bone density while increasing muscle strength, balance, and overall fitness, something that can be even more important for the elderly than for high school jocks. When Dr. Maria Fiatarone of Tufts University got chronically ill nursing-home residents to lift weights three times a week for two months, the results were dramatic. The participants' average walking speed nearly tripled, and their balance improved by half. Many no longer needed their canes. Their self-confidence soared. Other Tufts University researchers have shown that simple strength training exercises can help keep women from needing canes in the first place. Twenty volunteers, all past menopause and none taking estrogen, were randomly divided into two groups. Half continued life as usual, while the other half lifted weights twice a week. After a year, it was found that the women who had not done any strength training had (predictably) lost bone density, while the bone density of the weight lifters had actually increased. The women who had adopted the exercise regimen also lost fat, and many ended up measurably stronger than their daughters who were twenty or thirty years younger. Dorothy Barron, a participant who was sixty-four at the outset of the study, said the exercises gave her more energy and confidence than she had had since her youth. Can exercise prevent diabetes? A landmark study published in The New England Journal of Medicine in 2002 sought to find out. It is widely known that an epidemic of diabetes is wreaking havoc on the health of the 18 million Americans who have the disease. But it's less well known that another 41 million Americans are living with prediabetes, a condition defined by elevated blood sugar levels that typically precedes the full-blown disease. The study, known as the Diabetes Prevention Program, took 3,234 people with prediabetes and divided them into three groups. One group took the diabetes drug metformin, another group took a placebo, and those in the third group were asked to eat less fat and reduce calories while following a regular program of moderate exercise.
The results were spectacular—so spectacular, in fact, that the researchers stopped the trial early in order that everyone in the study could take up the lifestyle program. Compared to that in the placebo group, the incidence of diabetes in the diet-and-exercise group was a whopping 58 percent lower. (Those taking the drug also reduced their risk of diabetes, but only by about half as much as did those making the lifestyle changes.) Those over the age of sixty in the diet-and-exercise group experienced the greatest improvement, lowering their risk of diabetes by a staggering 71 percent. Stunningly, nearly one-third of the people in the diet-and-exercise group actually reversed their prediabetes, seeing their blood glucose levels come down into the normal range.
How much exercise did it take to obtain these remarkable results? Participants in the diet-and-exercise group started with just ten minutes of brisk walking, five days a week, gradually moving up to thirty minutes a day. While even modest levels of exercise brought huge payoffs, researchers believe that if people were able to exercise for an hour a day, the results would be even better.
And exercise promotes better sleep, too. In a study published in The Journal of the American Medical Association in 1997, epidemiologist Abby C. King and her colleagues at the Stanford University School of Medicine found that people who exercised regularly slept almost an hour longer each night and fell asleep in half the time it took others. Given what we now know to be the great value of regular exercise, it's sad that many people in the industrialized world say they can't find time for it. One contemporary comedian quipped that if it weren't for the fact that the TV set and the refrigerator are so far apart, some of us wouldn't get any exercise at all.
Is it possible to exercise too much? Yes, there are some people who exercise so obsessively that they do not listen to their bodies' needs for rest and end up repeatedly injuring themselves. They become so addicted to exercise that it comes to take the place of almost everything else in their lives, including relationships with other people. Perhaps they get hooked on their own endorphins, opioid pep-tides that are produced in the body during long, continuous and strenuous exercise. (The word "endorphin" is an abbreviation of "endogenous morphine," which literally means "morphine produced in the body.") In his book Exercise Fix, author Richard Benyo discusses exercise addiction at length. Benyo apparently knows what he's talking about. He was the second man to run across Death Valley (the lowest place in North America and one of the hottest places in the world), climb Mount Whitney (the tallest mountain in the United States outside of Alaska), and then run back.
Of course, the number of people who suffer with this problem is negligible compared to the number whose health is suffering greatly, and who will suffer all the more in the future, as a result of being too sedentary.
I have a friend who leads a very busy life and rarely exercises. You probably know people like her. She repeatedly tells me "I just don't have time for it." I notice, though, that she manages to make time to go to frequent appointments with doctors, and to pick up her prescriptions at the drugstore. She is not well, and I am afraid that if she keeps not finding time for exercise, she may all too soon find herself in a deepening health crisis that leaves her unable to do many of the things that she loves to do.
A kind of physical passivity can take people over in our society. The less you move, the harder it becomes to do so. But as Edward Stanley put it way back in 1873, "Those who think they have no time for bodily exercise will sooner or later have to find time for illness."
A KARATE MASTER AT 96
Okinawa is the birthplace of karate. It is also the home of Seikichi Uehara, who at the age of ninety-six was still teaching a rare karatelike martial art (mutubu-udundi). And he wasn't only teaching; he was still extraordinarily proficient, as he demonstrated on January 1, 2000.
On the first day of the new millennium, Seikichi Uehara, only four years shy of 100, was featured in a New Year's Day boxing match that was televised throughout Japan. His opponent was Katsuo Tokashiki, a thirty-nine-year-old former World Boxing Association flyweight champion, also from Okinawa. Quite a spectacle unfolded.
The bout began with the young boxer, nearly sixty years the junior of Seikichi Uehara, punching powerfully and repeatedly at the elder martial artist. But his blows never landed. The old master, displaying amazing flexibility and agility for a man his age, kept evading every punch the younger man threw at him. Deftly twisting and turning, he managed to avoid the lightning-fast blows of the powerful former world champion boxer. This continued for more than twenty minutes, during which time the older man never sought to strike a single blow. The young boxer, Tokashiki, was becoming increasingly exasperated and fatigued.
Eventually, a moment arrived when Tokashiki dropped his guard. At that instant, the Okinawan elder martial artist deftly landed one quick blow, knocking the boxer off his feet, and the match was over. It was his first and only punch of the match.
As the young boxer left the ring in a daze, he kept shaking his head in disbelief, muttering, "I can't believe it! The old man beat me! I couldn't hit him!"
Tokashiki was stunned, but not injured. It was clearly the intent of the elder martial artist to defeat but not to hurt him. The philosophy of the martial art of mutubu-udundi teaches avoiding confrontation, and calls for striking only after all other options are exhausted.
When Seikichi Uehara later spoke of the match to researchers conducting the Okinawa Centenarian Study, he laughed and said, "It was nothing. He was just too young and had not yet matured enough to defeat me."
The performance of this ninety-six-year-old man presents quite a contrast to the prevailing experience of aging in the West, where most people think it inevitable that as they age, their muscles will weaken, their reflexes slow, their eyesight deteriorate, and their physical coordination plummet. Seikichi Uehara is no doubt extraordinary even by Okinawan standards, but his example speaks vividly of the human potential for healthy aging.
MEANWHILE, IN CANADA…
Though we don't see a lot of it in our sedentary and super-sized culture, it's entirely possible for people in the modern West to retain high levels of physical fitness if they eat well and stay active. If you're looking for a good example, you might consider Tom Spear of Calgary, Alberta, Canada. He provides another illustration that growing older doesn't have to mean falling apart.
Tom is one of the subjects who have been thoroughly studied (and whose ages have been unassailably confirmed) by the New England Centenarian Study. He celebrated his 103rd birthday by making ten jars of crab-apple jelly, then going dancing. He was still cooking and cleaning for himself and tending his huge vegetable garden, and was in his eighty-seventh accident-free year as a cab driver. Although he misses his wife of seventy years, he still has much to live for. "I take great pleasure in accomplishing things," he says.
At the age of 103, Tom Spear plays eighteen holes of golf three times a week, and consistently shoots fifteen strokes under his age. The teaching professional at the golf club where Tom plays confirms that Tom can still hit a three-wood 180 yards. Featuring an accurate short game, he recently shot an 84 to win a fifty-five-and-over tournament in Calgary. Some of the "elders" he defeated in the competition were nearly fifty years younger than he was.
THE REAL JACK LALANNE
When it comes to exercise and health, the name "Jack LaLanne" has long been virtually synonymous with fitness. For many decades, Jack has inspired millions to live a healthful life.
But Jack LaLanne didn't start out as a model of health. When he was a teenager, he dropped out of school for a year because he was so ill. Shy and withdrawn, he avoided being with people. He had pimples and boils, was thin, weak, and sickly, and wore a back brace. "I also had blinding headaches every day," Jack recalls. "I wanted to escape my body because I could hardly stand the pain. My life appeared hopeless." Then he met the pioneer nutritionist Paul Bragg, who preached a new way of living, and to his credit, Jack listened.
Bragg asked Jack, "What do you eat for breakfast, lunch, and dinner?"
"Cakes, pies, and ice cream," Jack answered truthfully.
"Jack," Bragg replied, "you're a walking garbage can."
He pointed young Jack in a healthier direction. That night Jack got down on his knees by the side of his bed and prayed. He didn't say, "God, make me the strongest man in the world." Instead, he asked for a new beginning. "God, please give me the willpower to refrain from eating unhealthy foods when the urge comes over me. And please give me the strength to exercise even when I don't feel like it." Jack set out to see what he could accomplish with a good diet and exercise. He found a set of weights and began to use them. He ate only the most healthful of foods. He developed exercise equipment that evolved into what has become standard in many health spas today. In 1936, he opened the first modern health club, paying $45 a month for rent in downtown Oakland.
Jack LaLanne touted the value of exercise and nutrition long before it became fashionable. Many people thought he was a charlatan and a nut. When he encouraged the elderly to lift weights, doctors said this was terrible advice. They said it was a good way for the elderly to break bones. But now, of course, we know that weight-bearing exercise is precisely what is needed to build bone strength and prevent elderly bones from breaking. He was among the first to advocate weight training for women. Doctors said women who tried it would not be able to bear children. Now we know that regular exercise is one of the best preparations for childbirth. Over the years, he's been vindicated a thousandfold. His television programs have brought his ideas to hundreds of millions of people and helped change the way we all view health and fitness.
It has been said that without eccentrics, cranks, and heretics the world would not progress. I don't think Jack LaLanne is a crank, but he is most certainly an eccentric. On his sixtieth birthday, he swam from the notorious Alcatraz island prison to San Francisco while handcuffed, towing a thousand-pound boat. "Why did you do that?" people asked. Jack's response: "To give the prisoners hope." (The prison has since closed, and today Alcatraz Island is a U.S. National Park Service attraction.) On his sixty-fifth birthday, Jack LaLanne towed sixty-five hundred pounds of wood pulp across a lake in Japan. On his seventieth birthday, he celebrated by towing seventy rowboats with seventy people on board for a mile and a half across Long Beach Harbor, all while handcuffed and with his feet shackled.
He said his purpose in these phenomenal performances was to demonstrate that a healthful lifestyle can work wonders.
Having pioneered health and fitness gyms in the United States, Jack is gratified that physical fitness and nutrition have become a huge growth industry worldwide, because he believes that the emphasis on exercise and a healthful, natural diet creates stronger, smarter, and better people. "With healthier citizens," he says, "we unburden society from sickness, and reduce the medical bills that are draining people's savings and causing so much grief." Having enjoyed his ninetieth birthday in 2004, Jack is living testimony to the value of regular exercise and a healthful lifestyle. He used to be a vegan (no meat, dairy, or eggs), but though he still eats no dairy products—"anything that comes from a cow, I don't eat"—he now occasionally eats egg whites and wild fish. Mostly, he eats organic raw fruits and vegetables. And he takes lots of vitamins. His vibrant message is that it's never too late to get in shape. "Those who begin to exercise regularly, and replace white flour, sugar, and devitalized foods with live, organic, natural foods, begin to feel better immediately," he says. He emphasizes that it takes both nutrition and exercise. "There are so many health nuts out there who eat nothing but natural foods but they don't exercise and they look terrible. Then there are other people who exercise like a son-of-a-gun but eat a lot of junk.…Exercise is king. Nutrition is queen. Put them together and you've got a kingdom!" Now in his nineties, Jack LaLanne is still a model of fitness and vitality. Full of life and spirit, Jack's one-minute "Jack LaLanne Tip of the Day" pieces are now shown on seventy television stations. As energetic and flamboyant as ever, he and his wife, Elaine, speak all over the world, inspiring people to help themselves to a better life, physically, mentally, and morally. Jack and Elaine have been married for fifty-three years.
Jack was recently asked if he thought he'd live to be 100. His answer was to the point. "I don't care how old I live! I just want to be living while I am living! I have friends who are in their eighties, and now they're in wheelchairs or they're getting Alzheimer's. Who wants that? I want to be able to do things. I want to look good. I don't want to be a drudge on my wife and kids. And I want to get my message out to people." He smiled. "I tell people, I can't afford to die. It would wreck my image." He was once asked about George Burns, the famous comedian who made it to 100 though he smoked cigars, drank alcohol, and was not health oriented. Jack, it turns out, knew George Burns well, and he answered, "George Burns was more athletic than you think he was. And he was a very social man. He loved people, he enjoyed life. He worked at living. Old George was a social lion, he got around and did things. That's the key right there. It starts with your brain." Jack LaLanne is a man of great accomplishments. But perhaps his greatest achievement is that this once painfully shy and sick young man has learned to love people and to love being alive.
مشارکت کنندگان در این صفحه
تا کنون فردی در بازسازی این صفحه مشارکت نداشته است.
🖊 شما نیز می‌توانید برای مشارکت در ترجمه‌ی این صفحه یا اصلاح متن انگلیسی، به این لینک مراجعه بفرمایید.