سرفصل های مهم
خوب غذا بخورید، بیشتر عمر کنید
توضیح مختصر
زمان مطالعه

44 دقیقه

سطح

خیلی سخت
دانلود اپلیکیشن «زیبوک»
این فصل را می‌توانید به بهترین شکل و با امکانات عالی در اپلیکیشن «زیبوک» بخوانید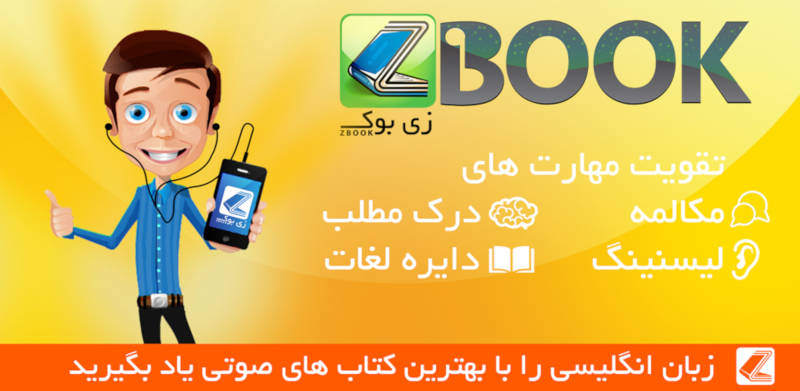 متن انگلیسی فصل
5 - Eat Well, Live Long
It's not just a matter of playing the genetic cards you're dealt. We have the power to shape our own lives. The reality is a much more optimistic scenario than if it were just a matter of picking the right parents.
—John Rowe, M.D., Professor of Geriatrics at Harvard
Medical School and Chair, MacArthur Foundation
Research Network on Successful Aging
The question of the optimum diet for humans has been debated endlessly in recent years. Authors have sold millions of copies of books advocating all kinds of approaches. Some, including Dean Ornish, M.D., say the way to go is low-fat, high-carbohydrate; others, such as Robert Atkins, M.D., advocate lots of fat and protein and very low carbohydrates. Advocates of these and other approaches can, and no doubt will, continue to argue back and forth for years to come. But what, I ask, can we learn from our elders? What can we learn from those cultures where people have actually lived spectacularly long and healthy lives?
According to the authors of the Okinawan Centenarian Study, the elder Okinawans who have attained the most phenomenal health and longevity statistics ever fully documented eat an average of seven servings of vegetables a day, seven servings of whole grains per day, and two servings of soy products per day. They eat fish two or three times a week. Their consumption of dairy products and meat is nearly nonexistent. And they eat very little sugar or added fats.2  
If you look at the chart above, you'll notice certain things right away. You'll see that the Okinawan elders eat a great deal less meat, poultry, eggs, dairy products, and fruit than Americans. And that they eat far more vegetables, grains, soy foods, and fish. (The elder Okinawans may very well have the highest soy consumption of any people in the world.) There are several things that the chart does not illustrate, however, which are also quite important. For one, the Okinawan elders do not eat margarines or any other hydrogenated oils or trans-fat foods. And although the chart reveals that the elder Okinawans eat far more grains, there are also crucial differences between the types of grains eaten. The Okinawan elders eat primarily whole, unrefined grains. In the West, however, most of us have taken a different path.
THE WHITER THE BREAD, THE SOONER YOU'RE DEAD
White flour is what you get when you strip away the fiber-rich bran and the nutrient-rich germ from the wheat, leaving only the nutrient-depleted starch. Wheat is the primary grain consumed in the modern Western world, and most of it is eaten as white flour. In the United States, 98 percent of the wheat eaten today is eaten in the form of white flour.
The reason wheat was originally refined and processed into white flour was to extend shelf life. This provided certain advantages to commerce, but the consequences to human health that have followed from the shift from whole wheat to white flour have been painful indeed.
Here is a table showing the percentage of nutrients lost when whole wheat flour is refined into white flour:
Protein: 25 percent lost

Fiber: 95 percent lost

Calcium: 56 percent lost

Copper: 62 percent lost

Iron: 84 percent lost

Manganese: 82 percent lost

Phosphorus: 69 percent lost

Potassium: 74 percent lost

Selenium: 52 percent lost

Zinc: 76 percent lost

Vitamin B1: 73 percent lost

Vitamin B2: 81 percent lost

Vitamin B3: 80 percent lost

Vitamin B5: 56 percent lost

Vitamin B6: 87 percent lost

Folate: 59 percent lost

Vitamin E: 95 percent lost
Many people think that when white flour is "enriched" with added vitamins, the nutritional value is restored. But this is far from true. Of the twenty-five nutrients that are removed when whole wheat flour is milled into white flour, only five nutrients are chemically replaced when the white flour is enriched.
The importance of whole grains in cancer prevention was vividly illustrated in a 2001 report published in the Journal of the American Dietetic Association. The authors conducted a "meta-analysis," reviewing the entire body of available scientific literature on whole grains and cancer risk. Here's what they found: Of forty-five studies on whole grains and cancer, forty-three showed whole-grain intake to provide significant protection from several cancers. Specifically, a protective association was seen in 9 of 10 mentions of studies on colorectal cancers and polyps, 7 of 7 mentions of gastric cancer, 6 of 6 mentions of other digestive tract cancers, 7 of 7 mentions of hormone-related cancers (breast, prostate, ovarian, and uterine cancer), 4 of 4 mentions of pancreatic cancer, and 10 of 11 mentions of other cancers.
Whole grains clearly protect against cancer. But that's far from all. Reporting on the Iowa Women's Health Study in the American Journal of Public Health, researchers found that women who ate at least one serving a day of whole grain foods had "substantially lower risk of mortality, including mortality from cancer, cardiovascular disease, and other causes" compared to those who ate less. That's from just one serving of whole grains a day. Sadly, though, most Americans don't get even that. Whole grains make up less than 1 percent of the average American's diet.
It's important to understand that while both whole and refined grains are high in carbohydrates, they do not act the same way in the body. Whole grains, you may recall, include all parts of the plant kernel, including the fiber-rich bran and the nutrient-rich germ. Refined grains, on the other hand, have had these nutritious components stripped away during milling. White flour, white rice, and other refined grain products are absorbed rapidly into the bloodstream, causing rapid fluctuations in blood sugar levels. The fiber found in whole grains slows these fluctuations, helps lower cholesterol levels, keeps the digestive tract healthy, and provides many other advantages. Plus, whole grains also provide important nutrients, including B vitamins, vitamin E, and many other health-promoting substances.
Do you know why they call it Wonder Bread? Because if you eat it, it's a wonder you're still alive.
SUGAR TIME
The diets that have enabled the world's longest-lived peoples to live such healthy lives are very high in whole grains and other healthful carbohydrates. In this way they could hardly differ more from the low-carb regimen advocated by Robert Atkins, M.D., and similar authors. But there is a very real problem the low-carb diets are seeking to correct. The problem is that Western diets include far too many refined carbohydrates. The elder Okinawans and other members of the world's healthiest peoples rarely if ever eat such foods.
When it comes to eating unwholesome carbs, Americans quite literally take the cake. It's incredible how many Krispy Kreme doughnuts, Dunkin' Donuts, and Hostess Twinkies and Ding Dongs Americans manage to down each year. The number is in the tens of billions. Nearly a third of all calories in the average American diet today come from refined sugar and corn syrup.
Food manufacturers put such massive amounts of refined sugars in foods for a simple reason—to stimulate appetite. People whose appetites are stimulated eat more food. This is good for sales, but it is also why excess sugar consumption is so strongly linked to obesity. People eating highly refined and processed foods typically consume 25 percent more calories than those on a more natural diet.
I've known that the amount of sugar consumed by children and adults in the industrialized Western world today is entirely out of hand. But I hadn't realized how bad it's gotten. At present, the average American consumes a staggering total of 53 teaspoons of sugar each day. This amounts to a five-pound bag of sugar every ten days for each man, woman, and child.
Thanks to the roughly $4 billion a year in federal subsidies handed to corn growers in the United States, high-fructose corn syrup has become so cheap that it can now be found in almost every processed food, even ones like soups and salad dressings that didn't used to be sweetened. Some studies indicate that corn syrup is even worse than cane sugar. Though that remains to be settled, some things are beyond doubt. A single 12-ounce can of soda pop has about 13 teaspoons of sugar in the form of high-fructose corn syrup. Today, the average American drinks about 55 gallons of soda pop a year. Ten to 15 percent of all calories consumed by America's teenage girls come from soft drinks. Many U.S. schools today actually have more soft drink machines than water fountains.
What's so bad about sugar and corn syrup? A lot, if you eat too much. Excess sugar consumption is linked not only to obesity, but also to kidney stones, osteoporosis, heart disease, and dental cavities. Sugar and corn syrup are also addictive—the more you eat, the more you want. Plus, the more sugar and other empty calories you eat, the more other calories you have to eat just to get your minimum daily requirement of vitamins and other nutritional factors.
The result isn't pretty. We've got a lot of overfed and overweight people who are always hungry and are actually undernourished. Despite the excessive number of calories they are eating, their cells are not getting the nutrients they need.
Furthermore, sugar (like white flour) is low in fiber, so not only do you get a lot of calories that provide almost no nutrients, but also, because such carbs are absorbed quickly, you get a blood-sugar spike and an insulin surge, which causes you to gain weight.
And then there are your teeth. Naturally occurring bacteria in your mouth feed on sugar. Within a few minutes of your eating foods high in sugar, bacteria in your mouth produce by-products that bathe your teeth in an acid that eats away at your tooth enamel, leading to cavities and decay.
So essentially, if you want to become malnourished, obese, and toothless, foods high in sugar and corn syrup are your ticket.
Although I'm not a big fan of the low-carb diets, I do recognize that they've done good in reducing the amount of refined carbohydrates people eat. As a result of the widespread popularity of these diets, Interstate Bakeries was forced in 2004 to file for Chapter 11 bankruptcy protection. The company's foremost products? Twinkies and Wonder Bread.
THE MAN WHO HAD EVERYTHING
Sometimes, we don't realize how valuable our health is until we've lost it. This was brought home to me a few years ago when I met a neighbor of my parents', a man named Marvin Davis. As my dad and I were walking over to Marvin's house where we had been invited for dinner, my dad mentioned that Marvin was one of the richest men in the world. I later found out that Forbes magazine estimated his worth to be $5.8 billion. The oil tycoon was known for buying and selling things like the Twentieth Century–Fox studio, the Pebble Beach golf course, and the Beverly Hills Hotel.
His home, as you might expect, was palatial. One of the first things I noticed was that all the doors, even the doors to the bathrooms, seemed to be double-width. I wondered why…until I met our host. The poor man—poor, obviously, not in wealth, but in health—must have weighed four hundred pounds. He was so large that he apparently could not fit through a normal door, even an oversized one. I couldn't help but be moved by the pathos of his situation. Here was a man who was so rich he could buy almost anything in the world, yet he was so hugely overweight that he could not go to the bathroom without several attendants to help him.
I don't think I can adequately describe the feelings I had that evening as I watched Marvin eat multiple servings of steak, lobster, and caviar. As I spoke with him and watched him interact with others, he seemed distracted, burdened, and unhappy. Some might have envied his immense financial fortune, but I found myself feeling sorry for him. I kept remembering something Maurice Sendak said: "There must be more to life than having everything." It was hard not to notice the dramatic contrast with the peoples of Abkhasia, Vilcabamba, Hunza, and Okinawa. Lean, light, and happy, they walk with a spring in their step and speak with a lilt in their voice. They eat slowly, give thanks for what they have, never overeat, and are remarkably content. They laugh and joke a lot, and their eyes sparkle with joy and peace. Though most have little in the way of material possessions, they rarely hoard resources beyond their needs. Instead, they are eager to share what they have with others. In their cultures, it is not the person who accumulates wealth who is esteemed. It is the love in people's hearts and the wisdom in their lives that counts. It is not how much you have that matters, but how much you give of yourself to others.
No, I did not envy Marvin Davis. Perhaps I was being unfair to him, but to me he seemed to embody something that has gone terribly amiss in modern society. If we can afford it, we buy it; if it tastes good, we eat it. We are very big on consumption.
There is a deep problem with this. If we continue to pursue short-term gratification without regard for the long-term consequences, the results can only be disastrous. Insatiable is not sustainable.
When Marvin Davis died in 2004, the Los Angeles Times featured a lengthy front-page article about his life, saying he had been the richest man in Southern California for several decades. The article spoke of his buying and selling professional football, basketball, and baseball teams and mentioned some of the other ways he spent and used his billions. Perhaps out of respect, it did not use the word "obesity."
THE GIRTH OF A NATION
Human beings come in all shapes and sizes, and this diversity is part of our beauty. Yet modern society can be very cruel to people whose bodies do not fit the cultural ideal. I certainly do not want to add to the suffering that larger people often have to endure in modern culture as a result of their size. No one should ever be ostracized or put down for their weight.
But we need to start talking about the dire health consequences of obesity. The number of Americans who die prematurely each year as a result of being overweight is now rapidly approaching the number who die prematurely from cigarette smoking. Obesity now contributes more to chronic illness and healthcare costs than does smoking. The Rand Institute equates being obese with aging prematurely by twenty years. When researchers at the Fred Hutchinson Cancer Research Center in Seattle studied 73,000 adults aged 50 to 76, they found that obesity was correlated with forty-one different adverse health conditions. Some of these conditions are life-threatening, such as heart failure. Others, like high blood pressure, increase the risk of more serious diseases. Still others, including insomnia and chronic fatigue, reduce the quality of life.
Obesity is a serious disease, and it's becoming an epidemic in modern society. Liposuction is now the leading form of cosmetic surgery in the United States, with nearly half a million operations performed per year. More than half of U.S. physicians are themselves overweight. A few weeks ago, when I accompanied a friend to a doctor's appointment, I found it unnerving that the receptionist must have weighed at least three hundred pounds. Then she sent us in to see the physician. Compared to him, the receptionist was slim.
In 2001, the U.S. surgeon general declared obesity to be an epidemic, noting that the percentage of American children who are overweight had tripled in the previous twenty-five years. In 2006, the International Journal of Pediatric Obesity announced that nearly half the children in the western hemisphere will be obese by 2010. According to James Hill, director of the Center for Human Nutrition at the University of Colorado Health Sciences Center, "If these trends continue, within a few generations every American will be over-weight." Already, almost two-thirds of all Americans are overweight or obese. And the problem is not just an American one. Obesity is increasing today in every country in the world.
It's increasing in Alaskan Eskimos, in the Evenki (reindeer herders in Siberia), and in the Walpiri (Australian Aborigines). More than 25 percent of children in Egypt, Chile, Peru, Germany, and Mexico are now obese. Nearly 20 percent of four-year-olds are obese in Zambia and Morocco. In Mexico, the average family of five drinks six gallons of Coca-Cola a week, and 65 percent of the population is overweight or obese. Dr. Stephan Roessner, president of the International Association for the Study of Obesity, is alarmed. "There is no country in the world," he says, "where obesity is not increasing. Even in [developing] countries we thought were immune, the epidemic is coming on very fast." In England, childhood obesity has tripled in the last twenty years. In 2004, a British parliamentary committee examining the obesity epidemic highlighted the death of a three-year-old girl from heart failure brought on by her excess weight. One expert quoted in the report by the House of Commons Health Committee told of children who require ventilator assistance at home for respiratory conditions because of their obesity. The children were "choking on their own fat," said Sheila McKenzie, M.D.
ARE ATKINS AND SOUTH BEACH THE ANSWER?
The books written by Robert Atkins, M.D., have sold more than twenty million copies in more than twenty languages. When the Atkins diet was at its peak in the first six months of 2004, no fewer than 1,864 new "low-carb" products were launched in the United States, including low-carb pasta and low-carb gummy bears. Every sector of the food industry, from Heinz ketchup to Michelob beer, was jumping on the low-carb bandwagon. Kraft brought forth low-carb Oreo cookies. Round Table Pizza presented a low-carb pizza crust. Even W. Atlee Burpee & Co., the seed seller, was ranking their vegetable seeds according to carbohydrate content in order to help customers choose which seeds to plant in order to grow "low-carb" foods in their home gardens. One 2004 survey found that half the U.S. population was either on a low-carb diet, had tried a low-carb diet, or planned to try a low-carb diet in the future. People can be desperate to lose weight, and many have looked to low-carb diets to accomplish this ardently longed-for result. When people do lose weight on these diets, it's largely because they are consuming fewer calories, owing primarily to reduced consumption of unhealthful refined carbohydrates. In the short term, these diets can actually cause more weight loss for the same number of calories consumed than most other low-calorie diets. Proponents of these diets call this "the metabolic advantage" of a low-carb diet. On a severely carbohydrate-restricted diet, the human body has to expend energy (burn calories) to manufacture carbohydrate for tissues that absolutely require glucose, like the brain and the red blood cells. Thus, extra calories are expended without exercise.
Unfortunately, the weight lost in this manner doesn't usually stay off. The "metabolic advantage" doesn't last. In 2004, the British medical journal The Lancet published a study finding that any weight loss advantage Atkins and other low-carb diets may have is gone within a year. The report also noted that side effects experienced by those on carb-restricted diets include constipation, headaches, bad breath, diarrhea, muscle weakness, and cramps.
These kinds of side effects are actually quite common on very low-carb diets. In another study, this one funded by Atkins himself, 70 percent of patients on an Atkins diet for six months were constipated, 65 percent had halitosis (bad breath), 54 percent reported headaches, and 10 percent were losing hair. Still, the battle of the diets has continued. In 2005, The Journal of the American Medical Association published the results of a head-to-head comparison of four popular diets, including Atkins and Or-nish. Tufts University researchers randomly assigned each of 160 overweight people to one of the four diets, gave them an instruction book and four educational sessions, and tracked their weight over the next year. At the one-year mark, those following the Ornish diet had the greatest weight loss, while those following Atkins had the least weight loss. Moreover, those following the Ornish program had the greatest reduction in LDL ("bad") cholesterol, while those following Atkins had the least reduction. Those following the other two diets, Weight Watchers and The Zone, fell between Ornish and Atkins in both weight loss and LDL reduction. Among the participants who completed the study, those on the Ornish diet lost an average of 14.5 pounds and reduced their cholesterol by 21.5 mg/dl—the best results of all the diets tested.
Unlike the other diets tested, Ornish's low-fat, plant-based diet has been scientifically proven to reverse atherosclerosis, decrease angina (chest pains), bring about permanent weight loss (five years or longer), and dramatically reduce cardiac events such as heart attacks. Studies finding these benefits have been published in the most respected peer-reviewed medical journals. These studies have found that even people with advanced heart disease can avoid coronary bypass surgery and angioplasty by following the Ornish diet and making the other lifestyle changes in his program. On the other hand, there is significant research pointing to dangers for the low-carb approach. In 2000, for example, the journal Angiology published a study that found a worsening of blood flow to the heart on the Atkins diet. A central tenet underlying the low-carb diets is that carbohydrates raise blood insulin levels, causing our bodies to store more fat. A chapter in Atkins's book is titled "Insulin—The Hormone That Makes You Fat."
In 2003, the researchers who put people on the Atkins diet, the Zone diet, the Weight Watchers program, and the Ornish diet presented their findings to the American Heart Association convention. Of the four diets, Ornish's was the only one to lower insulin significantly, even though that's what the Atkins and Zone diets are designed to do.
ARE LOW-CARB DIETS SAFE?
When Atkins's book was originally published, the medical community did not exactly applaud. The chair of the Nutrition Department at Harvard University warned physicians that recommending the Atkins diet "borders on malpractice." The president of the American College of Nutrition said, "Of all the bizarre diets that have been proposed in the last 50 years, this is the most dangerous to the public if followed for any length of time."28 The chief health officer for the state of Maryland was asked, "What's wrong with the Atkins diet?" He replied:
What's wrong with…taking an overdose of sleeping pills? You are placing your body in jeopardy.…Although you can lose weight on these nutritionally unsound diets, you do so at the risk of your health and even your life.
More recently, when the American Dietetic Association called the Atkins diet "a nightmare diet," Robert Atkins attempted to dismiss such criticism as "dietitian talk." "My English sheepdog," he snorted, "will figure out nutrition before the dietitians do." Unfortunately for Atkins and his sheepdog, however, almost every reputable health science organization in the world has issued statements strongly warning against his diet. The list includes the American Heart Association, the National Academy of Sciences, the American Cancer Society, the American Institute for Cancer Research, the American Kidney Fund, the American College of Sports Medicine, and the National Institutes of Health.
In 2002, the American Heart Association published an advisory in the leading medical journal Circulation warning the public about the perils of such diets. "They put people at risk for heart disease, and we're really concerned about this," said Robert H. Eckel, M.D., senior author of the paper and chairman of the American Heart Association's Nutrition Committee. "These diets will raise the…bad cholesterol and increase the risk for cardiovascular disease, particularly heart attacks." Eckel, who is professor of medicine at the University of Colorado Health Sciences Center, was commenting specifically on the Atkins, Zone, Protein Power, Sugar Busters, and Stillman diets.
Eckel noted that people often temporarily lose weight on these diets, and as they shed pounds, their overall cholesterol levels may temporarily drop. "But what I see after people have lost weight on such a diet, then their weight stabilizes for a period of weeks or months and often the cholesterol, particularly the bad cholesterol, now becomes more elevated.…Many people's LDL cholesterol [the bad cholesterol] goes up if they remain on the diet." I was a featured guest on Dr. Atkins's radio show several times, and I spoke with him on a number of other occasions as well. I am sure that he believed he was helping people to enjoy healthier lives. Similarly, I have no doubt that the people currently advocating other low-carb diets believe in what they are doing. But these diets are deeply misguided in blaming carbs alone for the Western world's obesity epidemic. They have gotten people to eat fewer refined carbohydrates like sugar and white flour, which is a positive step. But even with that, they have regrettably caused significant harm to some of their followers.
In 2004, Jody Gorran, a fifty-three-year-old man from Delray Beach, Florida, sued the estate of Dr. Robert Atkins and the company that promotes his diet. While he was following the Atkins diet, his cholesterol shot from 146, well within the normal range, to 230, considered in the hazardous range. Before he started the diet, medical tests showed that his arteries were clear, but within two years of following the Atkins approach, he had three episodes of chest pain, and doctors found a 99 percent blockage in a major artery. They needed to perform angioplasty and insert a stent to keep it open.
In 2003, the South Beach diet became the latest low-carb diet to become wildly popular. Like the Atkins diet, South Beach begins with a two-week initiation phase which drastically restricts carbohydrates. Later, the diet differs from Atkins in that it does not encourage saturated fats like butter and sausage, and allows more fibers and whole grains. Although no fruit or whole grains are allowed in the first two weeks of the plan, small amounts are allowed afterward.
South Beach is certainly an improvement over Atkins, but it's hard for me to be enthusiastic about any diet that looks askance on natural foods like apples, apricots, berries, beets, carrots, and whole-grain bread. Somehow the idea of eating bacon and eggs for breakfast and then taking cholesterol-lowering drugs doesn't strike me as a healthy approach. But that is what the author of the South Beach diet, cardiologist Arthur Agatston, does, and that is what he ecommends. While in the White House, U.S. president Bill Clinton consulted with Dr. Dean Ornish, who advised him to stay away from high-fat animal products. The president, however, loved burgers, and chose instead to follow the South Beach diet. After the former president underwent emergency quadruple coronary artery bypass surgery to relieve clogged arteries in 2004, he said he wished he had never gone on a low-carb regimen of steaks and cheeseburgers, but had instead followed the advice he had received from Dr. Dean Ornish.
He probably would have been better off if he had. The healthy and long-lived people of Okinawa, Abkhasia, Vilcabamba, and Hunza eat a diet very much like the Ornish diet—a low-fat, wholefoods, plant-based diet made up entirely of natural foods and rich in complex carbohydrates. And they are among the leanest people on earth.
THE LOW-CARB CRAZE BEGINS TO FADE  
The low-carb diet craze reached its peak in 2004, with far fewer people following diets like Atkins and South Beach in subsequent years. On August 1, 2005, Atkins Nutritionals, Inc., the company that promoted low-carb eating into an international diet craze, filed for bankruptcy court protection. The company had $300 million in debts it could not pay. Though this was a sad day for the company and the people who depended on it, it was good news for public health, because it signaled that more and more people were beginning to understand that you do not have to eschew healthy carbs to lose weight. If you are going to heed the example of the world's longest living cultures, the answer is not to stop eating carbohydrates entirely, but to stop eating refined carbohydrates, and instead eat healthier, unprocessed carbs like whole grains, vegetables, and fruits, along with seeds, nuts, and legumes, as the basic building blocks of your diet.
The evidence is consistent. People who eat plant-based diets centered on whole grains, vegetables, nuts, seeds, and legumes tend to be dramatically slimmer than those whose diets incorporate significant amounts of animal products. In 2004, for example, an intensive four-nation study involving more than four thousand men and women aged 40 to 59 revealed that the thinnest people eat the most healthful carbs. The study's lead author, Linda Van Horn, Ph.D., professor of preventive medicine at Northwestern University, presented the findings at the 44th American Heart Association Annual Conference. "Without exception, a high-complex-carbohydrate…diet is associated with low body mass," she said. "Desirable carbohydrates are complex, high-fiber carbohydrates: whole grains, fruits and vegeta-bles." How do the medical researchers who have conducted the Okinawa Centenarian Study feel about the low-carb diets? Having meticulously analyzed the diets and health of many of the world's longest lived people, these researchers write:
Never in the history of nutrition research has the evidence been more clear and consistent: a high [unrefined] carbohydrate, low calorie, plant based diet is the best for long-term health. There's no doubt about it anymore, despite what you might have read in books advocating low-carb, high-protein diets.
SIMPLE PLEASURES
The lifestyles of the elder Okinawans, like those of the Abkhasians, Vilcabambans, and Hunzans may seem spartan compared to the modern world, where we consume so much sugar and other tasty high-calorie, low-nutrient foods. But these long-lived peoples are most certainly not life deniers. They take pleasure in their senses and excel at having a good time. They are life-affirming folks who enjoy the simple delights and transformative joys of the world around them. They rarely consume foods like candy, chips, ice cream, or hot dogs, but they are brimming with life. They smile a lot. They laugh out loud. They sing and dance.
In fact, when I look at our overworked, under-slept, fast-food modern world, I think it may be we who are sensually deprived and they who are the true celebrants.
Take alcohol, for example. I am sure you know how much damage arises in the modern world from the excessive consumption of alcohol. People in each of the long-living cultures enjoy alcoholic beverages. But rather than indulging to excess, they savor their pleasures, drink only in moderation, and have no concept of alcoholism. In fact, they enjoy life far too much to want to escape from it by becoming inebriated.
In their enjoyment and appreciation of moderate amounts of alcohol, these cultures are fully congruent with the modern research that has found substantial heart and other health benefits to moderate consumption of red wine. (These benefits, needless to say, disappear when people drink excessively.)
THE ROLE OF GENES
There are people who believe that your health is not greatly affected by what you eat, how you live, or whether you enjoy your life. They believe the only way to ensure a long and healthy life is to be blessed with favorable genes. Are they right?
Not according to one of the foremost experts on the relative importance of lifestyle choices and genetics, John W. Rowe, M.D., president of the Mount Sinai School of Medicine and the Mount Sinai Hospital in New York City. Since its inception, he has chaired the MacArthur Foundation Research Network on Successful Aging, which conducted a major study of both identical and nonidentical twins who were raised apart. Dr. Rowe explains: The bottom line is very clear: with rare exceptions, only about 30 percent of physical aging can be blamed on genes…and as we grow older, genetics becomes less important.…These findings shatter the myth that our course in old age is predetermined. MacArthur research provides very strong evidence that we are, in large part, responsible for our own old age. There are of course some diseases (such as hemophilia, cystic fibrosis, ichthyosis, sickle cell anemia, hemochromatosis, Tay-Sachs disease, and Huntington's disease) that are strongly or entirely determined by genetics. I do not wish to minimize the importance of knowing all we can about how genes affect health. But we now know that even when there is a genetic predisposition for cancer, heart disease, hypertension, rheumatoid arthritis, and many other conditions, a healthful diet and regular exercise can at the very least substantially delay, and more often completely prevent, the emergence of the disease.
The Study of Adult Development at Harvard University is arguably the longest study of aging in the world. It is a prospective study, meaning that it has not depended on people's memory of what took place in the past. Instead, nearly a thousand people have been followed by researchers for more than sixty years. It is also a rarity in medicine, for it has studied the lives of the healthy rather than only those who are ill.
Looking back in 2002 over what had been learned in more than six decades, the study's director, George E. Vaillant, M.D., concluded that in most cases genes are not the preeminent factor that many have believed:
To many it seems as if heart attacks and cancer are visitations from malicious gods and that much of the pain of old age is in the hands of cruel fate, or at least of cruel genes. The whole process of aging sometimes feels completely out of our control. But blessed with prospectively gathered data, I was astonished at how much of…healthy aging or lack of it is predicted by factors…that are more or less controllable. What about the Okinawans? Might the underlying reason for their fabulous health and longevity be some kind of special genetic status? Might they be blessed with favorable genes that enable them to remain healthy when others would fall ill?
These questions have been thoroughly studied. Migration studies have found that when Okinawans move elsewhere and adopt the diets of their new locations, they get the same diseases at the same rates, and die at the same ages, as the people whose customs they embrace. The life expectancy for Okinawans who move to Brazil, for example, drops seventeen years. The U.S. National Institutes of Health funded a study called "Genetics of Exceptional Longevity in Okinawan Centenarians." The study found that most of the Okinawans' advantage stems not from genetics, but from the way they live and the food they eat.
By far the most dramatic evidence that genetics is not the primary reason for the blessings of Okinawan health can be seen today in the lifestyles and health of the younger Okinawans, who of course share the same genes as their elders. It is a sad and sobering reality that the health practices and way of life that have produced such outstanding results for the elders for so long are today being abandoned by younger generations. How has this happened? At the end of World War II, without Okinawans' having any voice in the matter, the American military seized massive amounts of Okinawan property in order to build numerous military bases and housing estates for American military families. The Americans did not requisition or pay for this land. They simply seized it, often at bayonet point, and then bulldozed the houses on it so they could use the land however they wanted.
In 1951, Okinawa legally became a possession of the United States, and the U.S. military occupation of Okinawa lasted until 1972, twenty years longer than the Allied occupation of mainland Japan. Even after Okinawa reverted to Japanese sovereignty in 1972, the United States has maintained an enormous military presence in Okinawa.
Today, there are still more than fifty thousand U.S. military personnel and thirty-nine U.S. military bases in Okinawa, occupying about one-sixth of the land mass of the prefecture. This massive presence has had a mammoth impact on the culture and lifestyle in Okinawa. With the soldiers have come American fast-food restaurants. McDonald's, KFC, A&W, Burger King, and Baskin-Robbins have become commonplace. Okinawa now has more hamburger restaurants than anywhere else in Japan.
In addition, in the 1960s the Japanese government noticed that young people in Okinawa weighed less and ate fewer calories than young people in the rest of Japan. Mistakenly thinking this was a problem, the government proclaimed the young Okinawans underweight and began to institute a school lunch program designed to rectify the "problem." Full-fat milk and refined white bread replaced a low-calorie plant-based diet centered on vegetables, whole grains, soy foods, and fish.
As a result of these influences, younger Okinawans today are eating a much more Western diet than their elders have ever eaten. They are consuming far more calories, far more fat, far more processed food, far more meat, sugar, and corn syrup. Relying ever more on convenience foods and eating many of their meals in American fast-food restaurants, they are becoming less physically active and less involved in their communities.
The contrast could hardly be more striking. The elders are still eating their traditional diets filled with sweet potatoes, fresh vegetables , and tofu. But the younger residents of Okinawa, heavily influenced by the tens of thousands of U.S. troops based there, now spend three times more money per capita on processed meat and nearly five times more on canned foods than do the residents of any other Japanese prefecture.
The elder Okinawans, whose health and longevity have been so thoroughly documented, eat a diet that—like those of the Abkhasians, Vilcabambans, and Hunzans—is plant-based and low-calorie and contains very little sugar or processed food. But when members of the younger generation buy food at markets, their shopping carts are filled with bacon, jelly rolls, sausage, and soda pop. The younger Okinawans today have actually become the world's largest per capita consumers of Spam and other canned and processed meats. As you might expect, there have been health consequences to abandoning the ancestral Okinawan ways. They are serious, and I find them to be terribly sad. Younger Okinawans today have the highest level of obesity in Japan, the worst cardiovascular risk profile, the highest risk of coronary heart disease, and the highest risk for premature death. What a stark and painful contrast this presents to their elders, who are the healthiest and most long-lived people ever thoroughly studied by modern science.
Today, Okinawans in their forties and fifties are increasingly overweight, and are more likely to die of heart attacks and cancer than their elders who are in their nineties and beyond. Newspapers publish an increasing number of obituaries of people who have died in what might otherwise have been the middle of their lives. Most of those deaths are from diabetes, cancers, strokes, and heart disease—diet-related diseases rarely seen in the older generations. One of the saddest parts of life for Okinawan elders today is how often they must attend the funerals of their grandchildren.
The rapid and nearly total shift in dietary habits and in health between the generations in Okinawa is a source of deep sorrow to anyone who sees the calamity that is taking place. It is tragic to witness such a wholesome way of life being discarded in favor of one so harmful. And yet, at the same time as we mourn what is being lost, we can also realize that we are being offered an opportunity to learn something important. In Okinawa today we can see both an ultimate example of healthful living and its opposite—both within the same gene pool, and both taking place at a time when they can be studied carefully by scientific investigators.
The researchers have done their job. They have made clear what the factors are that have produced the vastly different health outcomes among different generations in Okinawa. It's up to each of us what we do with what we have learned.
مشارکت کنندگان در این صفحه
تا کنون فردی در بازسازی این صفحه مشارکت نداشته است.
🖊 شما نیز می‌توانید برای مشارکت در ترجمه‌ی این صفحه یا اصلاح متن انگلیسی، به این لینک مراجعه بفرمایید.