سرفصل های مهم
فصل 02
توضیح مختصر
زمان مطالعه

14 دقیقه

سطح

متوسط
دانلود اپلیکیشن «زیبوک»
این فصل را می‌توانید به بهترین شکل و با امکانات عالی در اپلیکیشن «زیبوک» بخوانید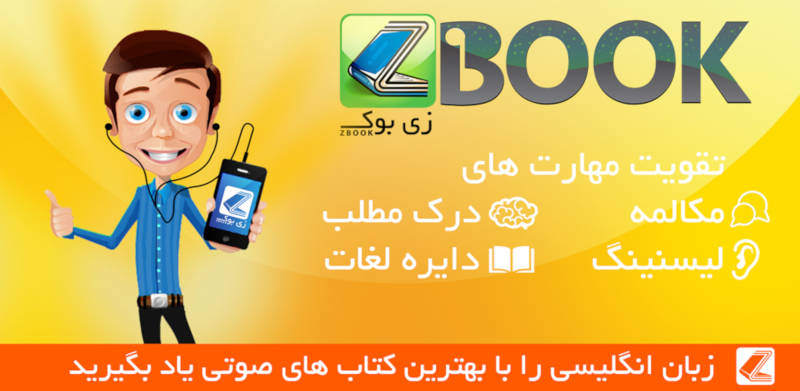 متن انگلیسی فصل
CHAPTER TWO
Mr. Goldfinger
Next morning, Bond woke early. He got out of bed and walked over to the huge window of his luxurious suite in the Floridiana Hotel. He pulled back the curtains and stepped out onto the balcony and into the bright sunshine.
Twelve floors below Bond was the Cabana Club, which was also part of the hotel. This building had a flat roof where guests could lie in the sun and sunbathe. There were chairs and tables and brightly-colored umbrellas on the roof. At the far end of the roof, there was a huge swimming pool with sparkling water. Hotel staff wearing white jackets were busy getting everything ready for the day. Around the hotel there was a garden full of beautiful plants and trees. A lawn of green grass led down to a beach of golden sand, and beyond this was the bright blue sea. The hotel was in the best position on the coast of Florida.
'Mr. Du Pont's hotel must have some extremely rich guests,' thought Bond and he smiled.
He went back into the bedroom, picked up the phone, and ordered a delicious and expensive breakfast. By the time that he'd shaved, had taken a cold shower and got dressed, it was eight o'clock.
Bond ate his breakfast slowly and thought about Mr. Du Pont and Mr. Goldfinger. Bond was sure that Goldfinger was cheating Mr. Du Pont. But Goldfinger was already a very rich man. He didn't need to make money by cheating people at card games. So he probably cheated people in bigger ways too. Bond was very interested in the activities of big criminals. He very much wanted to meet Goldfinger. Bond had asked Du Pont to get him a passkey to Goldfinger's suite. Bond wanted to look inside the suite when Goldfinger wasn't there. He wanted to find out how Goldfinger was cheating Du Pont.
At ten o'clock, Bond and Mr. Du Pont met in the garden of the hotel and Du Pont handed Bond a passkey. Then they walked over to the Cabana Club and climbed up the steps to the roof. Bond was going to pretend that he was a friend of Mr. Du Pont's. Mr. Du Pont was going to introduce Bond to Goldfinger. He was going to say that Bond had come to Miami from New York on business.
Bond got a surprise when he first saw Goldfinger. At the far corner of the roof, a man was lying on a sunbed. He was wearing a very small, yellow satin swimsuit and sunglasses. His skin was burned a red-brown colour by the sun.
'Hi, there!' Mr. Du Pont called out loudly.
Goldfinger didn't move.
'He can't hear much - he's deaf,' Du Pont explained to Bond. They walked up to Goldfinger's sunbed. 'Hi, there!' said Mr. Du Pont again.
Goldfinger sat up and took off his sunglasses.
'I'd like you to meet Mr. Bond - James Bond,' said Du Pont. 'He's a friend of mine from New York. He's here on business.'
'Pleased to meet you, Mr. Bomb.' Goldfinger held out his hand and Bond shook it. Goldfinger's hand was hard and dry. He opened his eyes wide and stared at Bond for a moment. The millionaire's eyes were a strange, pale blue colour.
'Mr. Bond doesn't play cards. But he would like to watch us play,' said Junius Du Pont. 'Do you want to play a game?'
'I'll go and change my clothes,' Goldfinger said. 'I was going to play golf this afternoon, but I'd like to play cards instead. Do you play golf, Mr. Bomb?'
'Sometimes, when I'm in Britain,' replied Bond.
'I've recently joined the Royal St Marks Golf Club at Sandwich,' said Goldfinger. 'One of my businesses is near Sandwich. Do you know the golf course there?'
'Yes, I've played at Royal St Marks,' said Bond.
'We must have a game there one day,' said Goldfinger. Then he turned and spoke to Mr. Du Pont. 'I'll be back in a few minutes,' he said and he walked slowly towards the steps.
Mr. Du Pont asked the hotel staff to bring a table for cards while Bond thought about Goldfinger.
Auric Goldfinger was an extraordinary-looking man. When he'd stood up, Bond had seen that Goldfinger's sunburned body was very thick and short. His head was huge and round, like a football. His hair was bright flame-red, and he had pale yellow eyelashes around his pale blue eyes.
When Goldfinger returned, he was wearing a dark blue suit and a white shirt. Bond noticed a skin-coloured hearing aid in his left ear. Du Pont and Goldfinger sat down at the card table. Du Pont sat with his back to the hotel and Goldfinger sat opposite him. Bond took a seat close to Du Pont and began to watch carefully.
The men cut and dealt the cards for the first round and began to play. Soon Goldfinger started winning. He seemed to have very good luck. He always knew which cards to play and how to beat Du Pont's cards. Bond became more and more sure that Goldfinger was cheating, but he couldn't see how.
'How long are you staying in Miami, Mr. Bomb?' asked Goldfinger.
Bond smiled politely. 'My name is Bond - B-O-N-D. I have to go back to New York tonight.'
'How sad,' said Goldfinger, looking down at his cards. He won that round, and the next and the next, and then he won the whole game. So Mr. Du Pont had lost $1500. Goldfinger began to deal the cards for a new game.
'Don't you ever sit in a different seat?' asked Bond.
'Unfortunately, Mr. Bond, that's not possible,' said Goldfinger. 'I have an illness called agoraphobia - a fear of open spaces. I can't look at open places, it makes me ill. So I have to sit and face the hotel.'
'Oh, I'm so sorry,' said Bond. 'How did your agoraphobia start?'
'I've no idea,' said Goldfinger, picking up his cards.
Bond stood up. 'I think that I'll go and have a look at the swimming-pool,' he said.
'OK, James,' said Du Pont. 'I'll see you at lunch.'
Bond walked over to the pool, then looked back at the two men playing cards. So Goldfinger liked to face the hotel. Or was the truth that he liked Junius Du Pont to have his back to the hotel? And why?
What was the number of Goldfinger's suite in the hotel? Bond took out the passkey which Du Pont had given him. The number on it was 200. Bond's suite was number 1200 and it was on the top floor. So Goldfinger's suite would be ten floors directly below Bond's. Room 200 was on the second floor, about twenty yards above the card table.
Bond looked up at the balcony of Goldfinger's suite. It was empty. An open door led to the room inside. Bond stared at the doorway.
Suddenly Bond had an idea about how Goldfinger was cheating Du Pont. Yes, that must be it! Clever Mr. Goldfinger!
While they ate their lunch, Du Pont told Bond that he'd lost another $10,000 to Goldfinger.
'Tell me something,' said Bond. 'Does Goldfinger have a secretary?'
'Yes,' replied Du Pont. 'But I've never seen her. I think that she stays in his suite all the time.'
'I think that I know how Goldfinger is cheating you,' said Bond slowly. 'But I have to be sure. Tell him that I won't be watching the game this afternoon. Tell him that I got bored and that I went into town.'
Bond went up to his suite on the top floor. He opened his suitcase and took out an M3 Leica camera with a powerful flash. Then he took out his gun, a .32 Walther PPK.
At 3.15, Bond went out onto his balcony and looked down. Far below, he could see Goldfinger and Du Pont playing cards on the roof of the Cabana Club.
Bond went down to the second floor and stood outside the door of Goldfinger's suite. There was nobody watching him. So he took out the passkey, opened the door very quietly, and stepped inside the suite.
Bond heard a low and attractive voice - the voice of an English girl.
'He's just picked up a four and a five,' she was saying. 'Now he's getting rid of the four. He's holding a king, a nine and a seven in his hand.'
Bond walked silently towards the sound of the voice.
A girl was sitting on a table just inside the open door of the balcony. It was very hot in the suite and she was wearing only black silk underwear. She was swinging her legs backwards and forwards and painting nailpolish on her fingernails. Just in front of her eyes, there was a pair of very powerful binoculars on a tripod. Below the binoculars, there were wires leading to a microphone. As Bond watched, the girl switched the microphone off.
So that was how Goldfinger was cheating Du Pont! The girl could see Du Pont's cards through the binoculars. Then she spoke into the microphone and told Goldfinger what the cards were. Her voice came through to Goldfinger on his hearing aid. In this way, Goldfinger knew exactly which cards Du Pont was holding. It was a very clever trick.
Bond stepped very softly onto a chair behind the girl and looked through his camera. Yes, he could take a good picture from here. The photograph would show the girl's head, the binoculars, the microphone, and the two men playing at the card table far below. He pressed the button on the camera and there was a powerful flash of light. The girl turned round in surprise and fear, and screamed when she saw Bond.
'Good afternoon,' said Bond,
'Who are you? What do you want?'
'Don't worry. I've got a photo of everything. I know how Goldfinger has been cheating. And my name is Bond - James Bond.'
The girl was very beautiful, with pale blonde hair and dark blue eyes. Her skin was suntanned a light golden-brown colour.
'What are you going to do?' she asked.
'I'm not going to do anything to you. But I might have some fun with Mr. Goldfinger. Move over and let me have a look.'
Bond took the girl's place and looked through the binoculars. The game was going on normally. Goldfinger's expression hadn't changed. His face wasn't showing that anything was wrong.
'Why does Goldfinger take risks, cheating people like this?' asked Bond. 'He doesn't need the money.'
'He doesn't care if people find out that he's a cheat,' said the girl. 'He just gives them gold. He knows that everybody wants gold, so he always takes a million dollars' worth of gold with him wherever he goes.'
'Are you Goldfinger's girlfriend?' Bond asked. 'No, I am not!' the girl said quickly. 'His secretary?'
'No, a companion. I travel with him. He pays me well.' Bond looked down through the binoculars again. He saw that Du Pont was beginning to win.
Goldfinger was sitting calmly. He was waiting for the girl's voice to come through his hearing aid again. He put his hand up to his hearing aid and pushed it more firmly into his ear. Bond watched Goldfinger's big face carefully. Then he switched on the microphone and spoke softly into it.
'Now listen to me, Goldfinger. This is James Bond speaking. I know that you've been cheating. I've taken a photo which shows everything - the blonde, the binoculars, the microphone, and you and your hearing aid. But I won't send it to the FBI and Scotland Yard if you do exactly what I say. Nod your head if you understand.'
Goldfinger moved his big head slowly up and down.
'Put your cards down on the table,' said Bond. 'Now take out your cheque book and write a cheque for $50,000. That's $35,000 for Mr. Du Pont, $10,000 for me, and an extra $5000 for wasting so much of Mr. Du Pont's valuable time.'
Goldfinger took his cheque book out of his pocket and started to write a cheque.
'Good,' said Bond. 'Now listen to these instructions. Book a ticket for me on a train to New York tonight. The ticket must be for a private compartment. I want a bottle of the best champagne to be ready in the compartment, and lots of caviar sandwiches.
'Now,' said Bond. 'Give the cheque to Mr. Du Pont and say, "I apologize. I've been cheating you." '
Bond watched Goldfinger drop the cheque in front of Mr. Du Pont and speak to him.
'What's your name?' Bond asked the girl. 'Jill Masterton.'
Goldfinger had stood up and was turning away from the card table. 'Stop!' said Bond sharply. 'I haven't finished with you yet, Goldfinger. There's one more thing. I'll be taking Miss Masterton with me to New York. Make sure that she's at the train. That's all!'
مشارکت کنندگان در این صفحه
تا کنون فردی در بازسازی این صفحه مشارکت نداشته است.
🖊 شما نیز می‌توانید برای مشارکت در ترجمه‌ی این صفحه یا اصلاح متن انگلیسی، به این لینک مراجعه بفرمایید.