سرفصل های مهم
فصل 04
توضیح مختصر
زمان مطالعه

8 دقیقه

سطح

خیلی سخت
دانلود اپلیکیشن «زیبوک»
این فصل را می‌توانید به بهترین شکل و با امکانات عالی در اپلیکیشن «زیبوک» بخوانید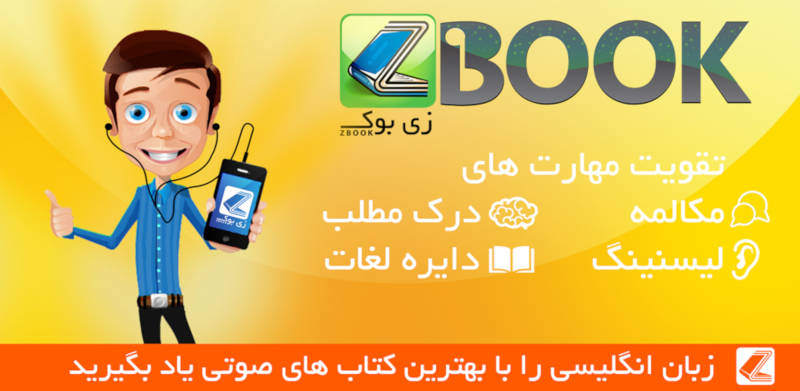 متن انگلیسی فصل
PART TWO: COINCIDENCE
CHAPTER FOUR
Trip to Sandwich
Bond decided to drive to Sandwich and play a game of golf with Goldfinger.
Goldfinger had told Bond that he was a member of the Royal St Marks Golf Club. Bond had often played on this course in the southeast of England when he was a teenager. So he knew it well.
Bond drove from London to Sandwich in a grey Aston Martin DB3. This car belonged to his employers, the SIS, and it was very fast and powerful. The car also had some special features. There was a gun hidden in a secret compartment under the driver's seat, and a radio that could pick up signals from a transmitting device called the Homer.
Bond was a fast driver and easily passed most of the other cars on the road. As he drove, he thought about M's last words. Bond thought that M was probably right about Goldfinger. The headquarters of SMERSH were in Moscow but it had many centres around the world. The organization needed a clever banker who was working outside the Soviet Union. Goldfinger was a perfect choice for SMERSH.
Bond had booked a room in a hotel in Ramsgate - a small town near Sandwich. A few miles from Ramsgate, he passed a signpost to Reculver, where Goldfinger's house and factory were. Bond saw a tall factory chimney behind some trees, and then he passed a gate with a sign which said: THANET ALLOYS - No entry except on business. Bond reached the hotel at twelve o'clock. He went to his room and unpacked his bags, then he had a drink in the bar. Later, he drove to the Royal St Marks golf course at Sandwich.
A man called Alfred Blacking worked for the Royal St Marks Golf Club. Bond had known Alfred Blacking for many years. Alfred's job was to teach people to play golf. He also sold and repaired golf equipment in the shop at the Club. When members of the Club had no one else to play with, they could book a game of golf with Alfred.
When Bond arrived, Alfred was repairing a broken golf club in the workshop area of the shop. He was surprised and pleased to see Bond.
'Hello, Mr. Bond. It must be more than fifteen years since you played golf at St Marks. Are you going to play today?'
'Yes. I'm looking for someone to play golf with, Alfred. Have you got time for a game this afternoon?'
'I'm sorry, sir,' replied Alfred, 'but a member of the Club -Mr. Goldfinger - has already booked a game with me.'
'Goldfinger?' said Bond, pretending to be surprised. 'I met a man called Goldfinger the other day, in America.'
'Oh,' said Alfred. 'Well, if you know him, would you like to have a game with him this afternoon instead of me?'
'All right,' said Bond. 'But perhaps he won't want to play with me.'
'We'll find out now,' said Alfred, looking through the window. 'There's his car.'
Bond saw a very unusual car coming towards the shop. It was a beautiful old Rolls-Royce Silver Ghost. It was bright yellow except for the roof, which was black. The sun shone on the silver metal of the radiator at the front of the car. The two great headlights on the radiator looked like two huge eyes, staring at Bond.
Goldfinger was sitting in the driver's seat. Beside him was a shorter man dressed in a tight black suit, with a bowler hat placed firmly on his head. The two men stared straight in front of them, as if they were looking directly into Alfred's shop. Bond stepped backwards into the workshop area. A few minutes later, he heard Goldfinger come into the shop.
'Good afternoon,' said Goldfinger to Alfred. 'I saw a car outside. Is someone looking for a partner to play a game?'
'The car belongs to Mr. Bond,' replied Alfred. 'He's been a member here for many years.'
'Bond?' said Goldfinger. 'I met someone called Bond the other day. What's his first name?'
'James, sir. He's in the workshop now.'
Bond heard Goldfinger come to the door of the workshop. He pretended to be busy cleaning his golf club.
'I think that we've met before,' said Goldfinger.
Bond looked up with a surprised expression on his face.
'Oh, it's Gold, Goldman … er … Goldfinger. What are you doing here?'
'I told you that I played here. Didn't Miss Masterton give you my message? I told her that I wanted to play a game of golf with you. I was going to play with Blacking this afternoon, but now I'll play with you instead.'
Bond pretended that he wasn't very interested.
'But I haven't got anyone to be my caddie,' he said.
'Blacking, can you find a caddie for Mr. Bond?' Goldfinger asked Alfred.
'Yes, sir.'
'Then it's all arranged,' said Goldfinger.
'Well, OK,' said Bond in a disinterested voice. 'But it's boring playing just for fun. I like playing for money.'
'ALL right,' said Goldfinger. 'I have a suggestion. You took $10,000 from me in Miami. If you win this game, I'll give you another $10,000. If you lose, you must give me my $10,000 back. ''I agree,' said Bond. He looked cool and calm, but inside he felt very excited. This game was going to be a perfect opportunity to learn more about Auric Goldfinger. 'I'll go and change my clothes,' he said.
Bond went to his car to get his bag. The man with the bowler hat was polishing Goldfinger's Rolls-Royce with a cloth. He stopped polishing the car and watched Bond suspiciously. The man had a square face and dark fierce eyes.
'He must be one of Goldfinger's Korean staff,' thought Bond.
Bond took off his shoes and his jacket and put on a pair of special golf shoes and an old, comfortable jacket. Then he went back into the shop. Alfred had found a caddie for him - a man called Hawker. Bond remembered Hawker. He'd first met the caddie at St Marks when Bond was a teenager.
'Good afternoon, Hawker,' said Bond.
'Good afternoon, sir,' replied Hawker, smiling.
Goldfinger approached with his caddie - a man called Foulks. Foulks was carrying Goldfinger's new golf clubs in an expensive, black leather bag.
Goldfinger took out a club and a new golf ball. The name of the ball was printed on it in clear black letters and numbers.
'I always use the same kind of ball,' he said. 'A Dunlop 65, Number 1. What ball do you play with?'
'A Penfold Hearts,' replied Bond.
Goldfinger and his caddie walked out on to the course and Goldfinger placed his ball on the first tee. He made one or two practice swings with the club, then he hit the ball. It was an excellent shot which went about 200 yards down the fairway towards the first hole.
Now it was Bond's turn. He placed his ball on the tee and swung his club. But he hit the ball too hard. It went past Goldfinger's ball and landed in the long grass on the edge of a rough. Bond's second shot was even worse. He hit the ball into a bunker of sand. But Goldfinger was playing well. When he hit his ball again, it rolled easily along the ground to the first hole.
'I've got to do better than this,' said Bond to Hawker.
'Don't worry, sir,' replied Hawker. 'It's still early in the game.'
But Bond was worried. He knew that it was never too early to start losing. And he mustn't lose this game against Goldfinger. He had to win!
مشارکت کنندگان در این صفحه
تا کنون فردی در بازسازی این صفحه مشارکت نداشته است.
🖊 شما نیز می‌توانید برای مشارکت در ترجمه‌ی این صفحه یا اصلاح متن انگلیسی، به این لینک مراجعه بفرمایید.