سرفصل های مهم
فصل 10
توضیح مختصر
زمان مطالعه

19 دقیقه

سطح

خیلی سخت
دانلود اپلیکیشن «زیبوک»
این فصل را می‌توانید به بهترین شکل و با امکانات عالی در اپلیکیشن «زیبوک» بخوانید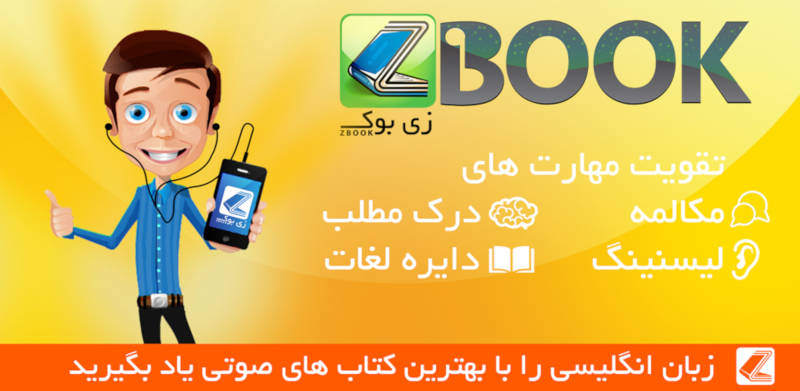 متن انگلیسی فصل
Chapter ten
The Meurice
Twice, Bourne had passed the dark, quiet row of old stone houses on the Boulevard Lefebvre. He then returned to the Rue d'Alesia and found a sidewalk cafe. He ordered coffce.
As the waiter returned to the service bar, Bourne pulled out his small notebook and pen, shutting his eyes for a moment, then opening them and drawing everything he could remember. There were three pairs of attached houses separated by narrow alleys. Each double complex was three floors high, each front entrance reached by climbing a steep flight of brick steps. At either end of the row were vacant lots. The address of the Jackal's telephone number was the final structure on the right, though maybe he occupied the whole row.
Bourne left the cafe and walked slowly, as an older man might walk, toward the Boulevard Lefebvre. The closer he came to the last corner, the more he became aware of the rising and falling sounds from different directions. Police cars! What had happened? Bourne ran to the edge of the building in front of the Lefebvre. What were they doing?
Five police cars arrived from different directions, each stopping in front of the building on the right. Then a large police van appeared, its searchlight shooting out as a group of black-uniformed men with automatic weapons leaped out into the street and crouched behind the police cars.
Fools. To give Carlos a warning was to lose the Jackal! Killing was his profession and escape was part of it. For God's sake, who had done this?
"On police authority, all residents will leave the building." The orders came over a loudspeaker and echoed down the street. "You have one minute before we break into the house."
The door above the flight of brick steps on the right opened, and a nun dressed in black appeared.
"How dare you?" she roared. "This is the evening prayer time and you disturb us. You should be asking forgiveness for your sins, not interrupting those who beg God to forgive theirs!"
"Nicely said, Sister," said the voice over the loudspeaker. "But we have other information and we insist on searching your house."
He knew that voice! It was Bernardine! What had happened! Was Bernardine his enemy after all? Was it all an act?
The black-uniformed group raced to the base of the brick steps. An official in plain clothes, the obvious leader of the assault, joined his unit on the sidewalk below the steps. Then he and his men raced up the brick stairs through the door held open by the angry nun.
Bourne held his place at the edge of the building, his eyes on the strange scene on Lefebvre. Twelve minutes passed, then the assault team left, several members bowing and kissing the hand of the real or pretending nun.
"Bernardine!" screamed the official, approaching the first police car. "You are finished! Out! Never are you to talk to anybody in the Deuxieme again! If I had my way, you'd be shot! Nuns! Get out of my car before I shoot you by accident!"
Bernardine got out of the police car, his old unsteady legs barely able to maintain balance. The police cars and the van raced away. Bourne had to wait, his eyes moving from Bernardine to the front entrance of the Jackal's house. And it was the Jackal's house; the nun proved it. Carlos could never let go of his lost faith. He often used it as cover, but it was much more than that. Much more.
Bernardine walked into the shadows of a storefront across from the house of the nuns. Bourne reached the corner and ran down the sidewalk.
"For God's sake, what happened?" he cried.
"It's a trap, my friend," said Bernardine.
"What?"
"Alex and I confirmed it. The telephone numbers were different. I gather that you didn't make your call to Carlos."
"No. I had the address and I wanted him to wait. What's the difference? This is the house!"
"Oh, this is where your Mr. Simon was supposed to go, and if he was truly Mr. Simon he would be taken to another place. But if he was not Mr. Simon but somebody else, then he would be shot - bang - another dead body in search of the Jackal."
"You're wrong!" insisted Bourne. "Carlos isn't going to allow anybody to kill me except himself. Those are his orders."
He hid, watched, and waited.
At five-seventeen, two bicycles ridden by nuns stopped in front of the house. The door opened and three more nuns, each carrying a bicycle, walked out and down the brick steps to join them. They started up the street, Carlos's nun behind the others. Bourne moved out from the storefront and ran after them.
At an intersection of the Rue Lecourbe in Montparnasse, a number of trucks prevented Carlos's nun from keeping up with the others. She waved them on and turned into a narrow side street, suddenly moving faster than before. Bourne did not have to increase his speed. A sign on the building fronting the street said DEAD END. There was no other way out.
He found the bicycle chained to a street lamp and waited in the darkness of a doorway. He leaned against the stone, breathing heavily, feeling the tiredness in his legs. Only a few short years ago there would have been none.
The sound of a handle turning broke the stillness of the street, followed by the noise of a heavy door being opened. It was the entrance to the apartment in front of the chained bicycle. Bourne watched the woman rush to the lamp-post. He walked forward.
"You'll be late for prayers," he said.
The woman spun around. Bourne gripped her arm with his left hand and tore off her large white hat with his right. The sight of the face in front of him came as a shock.
"My God," he whispered. "I know you! Paris… years ago… your name is Lavier… Jacqueline Lavier. You had one of those dress shops… Les Classiques. A contact point for Carlos in the Faubourg. I thought you were dead " The woman's sharp, middle-aged face twisted in anger. She tried to break out of his grip, but Bourne crashed her against the wall.
"You're wrong!" said the woman, her green eyes wide. It's true, I am Lavier. But I'm not the woman you knew. You knew my sister, Jacqueline - I am Dominique Lavier. We were close in age and looked very like each other, Jason Bourne."
"You know who I am?"
"All Paris - the Jackal's Paris - knows who you are. Not by sight, but they know you are here and they know you're tracking Carlos."
"And you're part of that Paris?"
"I am"
"Good God, lady, he killed your sister!"
"She knew the rules. She betrayed him. And at my age, my choices are limited. I took Jacqui's place at Les Classiques."
"Just like that?"
"It wasn't difficult. Jacqui supposedly went to Switzerland for some work on her face… and I returned to Paris after eight weeks of preparation."
"And went into the killing game."
"I was gradually led into it. In the beginning, I was told that Jacqueline had died in a boating accident and that I would be well paid to carry on in her place. By the time I found out the truth… well, he was paying me well and I was afraid of him."
"It's all an old story," said Bourne. "This is now, thirteen years later. What happens now?"
"I don't know. My choices are zero, aren't they? One or the other of you will kill me, I suppose."
"Maybe not. Help me take him and you're free of both of us. You can go to the Mediterranean and live in peace - and comfort. Carlos can't reach you because he'll be dead."
"And does this comfort come from you?"
"Yes."
"I see… Is that what you offered Santos? A comfortable disappearance?"
Bourne looked at his prisoner. "So it was Santos after all," he said softly. "Lefebvre was a trap. God, the Jackal's smart."
"Santos is dead. The Soldier's Heart is closed down."
"What?" Stunned, Bourne stared again at the Lavier woman.
"That was his reward for trapping me?"
"No, for betraying Carlos."
"I don't understand."
"Carlos's eyes and ears are everywhere. Santos was observed sending several heavy boxes out with his main food supplier. A man was sent to the supplier and opened the boxes."
"Books," interrupted Bourne quietly.
"And he will kill me, too. He will know I have spoken to you." She looked around. "He has eyes everywhere. I am not important to him. I can tell the authorities nothing of substance because I have never seen him. But he will still kill me."
"I see." Bourne stepped back from his prisoner. "I can get you out," he said quietly. "Out of Paris, out of Europe. Beyond Carlos's reach. Do you want that?"
"As eagerly as Santos did," answered Lavier. "I will willingly trade my loyalty from him to you."
"Why?"
"Because he is old and gray-faced and is not as good as you. You offer me life, he offers death."
"That's a reasonable decision, then," said Bourne. "Do you have any money? With you, I mean?"
"I have several hundred francs. Why?"
"It's not enough," continued Bourne, reaching into his pocket and taking out a roll of franc notes. "Here's 3,000" he said, handing her the money. "Buy some clothes somewhere - I'm sure you know how - and take a room at the… the Meurice Hotel on the Rue de Tivoli."
"What name should I use?"
"What suits you?"
"How about Brielle? A lovely town beside the sea."
"Why not?… Give me ten minutes to get out of here and then leave. I'll see you at the Meurice at noon."
"With all my heart, Jason Bourne!"
"Let's forget the name."
Bourne walked out of the dead-end street and went to the nearest taxi station. Within minutes a happy taxi driver accepted a hundred francs to wait in place at the end of the line, his passenger sitting low in the back seat waiting to hear the words.
"The nun comes out, sir!" cried the driver. "She enters the first taxi!"
"Follow it," said Bourne, sitting up.
On the Avenue Victor Hugo, Lavier's taxi slowed down and stopped in front of a public phone.
"Stop here," ordered Bourne, climbing out the moment the driver swung into the side of the street. Bourne walked quickly, silently, to the telephone, behind the nun. He could hear her clearly as he stood three meters away.
"The Meurice!" she shouted into the phone. "The name is Brielle. He'll be there at noon… Yes, yes, I'll stop at my apartment, change clothes, and be there in an hour." Lavier hung up and turned, shocked by the sight of Bourne. "No!" she screamed.
"Yes, I'm afraid," said Bourne. "He's old and gray-faced' - those were your words, Dominique. Quite descriptive for somebody who never met Carlos."
A little later an angry Bernardine walked out of the Hotel Pont-Royal and approached the taxi.
"This is mad," he said.
"Get in," said Bourne, on the far side of the woman dressed as a nun. Bernadine did so, staring at her. "Meet one of the Jackal's more talented performers."
The taxi made a U-turn and entered the Rue du Bac. "We're going to the Meurice," added Bourne.
"I'm sure there's a reason," stated Bernardine.
"It's the Jackal's final trap for me," answered Bourne, "thanks to the persuasive lady here. He expects me to be there and I'll be there."
"I'll call in the Deuxieme. I still have some friends there."
"No," said Bourne. "I can't take the chance. One man could send out an alarm."
"Let me help," said Dominique Lavier. "I can help."
"I listened to your help before, lady, and it was leading me to my own death. No thanks."
"That was before, not now. This old man mentions that he'll call in the Deuxieme - the Deuxieme, Mr. Bourne. Even if I survived, I'd no doubt be sent to some horrible prison halfway across the world - oh, I've heard stories of the Deuxieme! Besides," continued Lavier, looking at Bourne, "without me in different clothing at the Meurice, Carlos won't come near it."
"She's right," said Bourne, leaning forward and looking past Lavier at Bernardine. "I think we can trust her now. She's got an apartment on the Montaigne. She can change clothes there."
After a short period of silence, Bernardine spoke. "What's your address on the Avenue Montaigne?"
---
Marie sat at the table in her small suite at the Meurice Hotel reading the newspapers, but concentration was out of the question. Her anxiety had kept her awake after she returned to the hotel soon after midnight, having visited five cafes she and David had used so many years ago in Paris. Finally, after four in the morning, exhaustion had allowed her to sleep. Now she knew she had to go out again, to keep looking for David.
She put down her coffee cup, picked up her coat, and left the room. The ride down to the ground floor seemed to last forever because of an American couple who kept complaining that not enough people in Paris spoke English. Finally, the elevator doors opened and Marie walked rapidly out into the crowded Meurice hallway.
As she crossed the floor toward the entrance, she suddenly stopped as an elderly man in a dark suit sat straight up in a heavy leather chair on her right. He stared at her, his eyes wide open in shock.
"Marie St. Jacques!" he whispered. "My God, get out of here!"
"I beg your… What?"
The old Frenchman quickly, with difficulty, rose to his feet.
"You cannot be seen here, Mrs. Webb," he said, his voice in a whisper. "Don't look at me! Look at your watch. Keep your head down." The retired Deuxieme officer glanced away, his lips barely moving. "Go out of the door on the far left. Hurry!"
"No!" replied Marie. "You know me but I don't know you! Who are you?"
"A friend of your husband."
"My God, is he here?"
"The question is why are you here?
"I stayed at this hotel once before. I thought he might remember it."
"He did, but in the wrong way, I'm afraid. Now leave."
"I won't! I have to find him. Where is he?"
"You will leave or you may find only his dead body. You cannot do this to him. You'll kill him! Get out of here. Now!"
Her eyes half-blinded with anger and with tears, Marie started toward the left side of the door. What could she do - what should she do? David was somewhere in the hotel.
Help me! For God's sake, Jason, tell me what to do. Jason? Yes, Jason help me! Out in the street she stood frozen, as taxis and limousines broke off from the traffic and pulled up beside the Meurice. A large black limousine with a small religious badge on its passenger door moved to a stop. Both doors beside the sidewalk were opened by the doorman as five priests got out, one from the front seat, four from the large back section. The last four priests immediately moved through the crowds to stand two at the front of the vehicle, two at the back.
Suddenly, Marie saw a figure crossing the Rue de Rivoli. It was a tall man in dark clothes and he was limping, avoiding the traffic, but the limp was false! The leg straightened, if only for a moment. It was David!
Another, no more than two meters from her, also saw what she saw. A small radio was immediately brought to the man's lips.
"David!" Marie screamed.
Gunshots filled the Rue de Rivoli. The crowds panicked, many running into the hotel, many more racing away. The old Frenchman who had recognized her came crashing out of the front entrance, firing into the black limousine.
"My friend!" roared Bernardine.
"Here!" shouted Bourne, "Where is she?"
"To your right. Next to -" A single gunshot exploded from the glass double doors of the Meurice. Bernardine fell to the sidewalk. A second gunshot ended his life.
Marie could not move! Crying, out of control, she fell to her knees, then onto the street.
"We're getting out of here. Can you understand that?" said Jason Bourne, his voice not the voice of David Webb.
"Yes, yes!" Marie awkwardly got to her feet, held by the husband she either knew or did not know.
"Let's go! Bernardine gave us our exit. Run with me; hold my hand!"
مشارکت کنندگان در این صفحه
تا کنون فردی در بازسازی این صفحه مشارکت نداشته است.
🖊 شما نیز می‌توانید برای مشارکت در ترجمه‌ی این صفحه یا اصلاح متن انگلیسی، به این لینک مراجعه بفرمایید.