سرفصل های مهم
فصل 03
توضیح مختصر
زمان مطالعه

8 دقیقه

سطح

خیلی سخت
دانلود اپلیکیشن «زیبوک»
این فصل را می‌توانید به بهترین شکل و با امکانات عالی در اپلیکیشن «زیبوک» بخوانید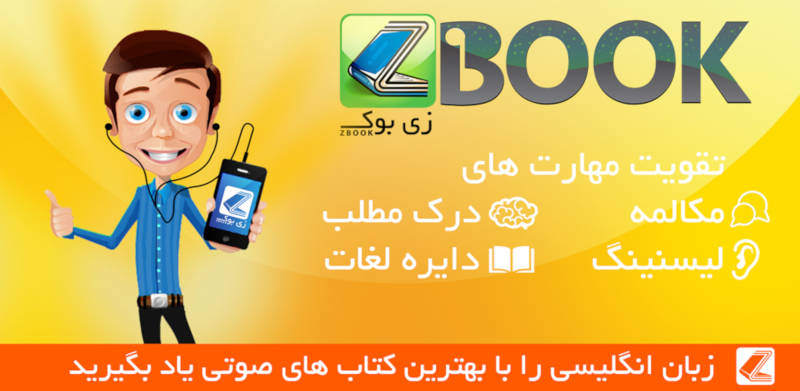 متن انگلیسی فصل
Chapter three
The Tranquility Hotel
"I talked to Marie," said Conklin from the Agency house in Virginia.
"How is she - and the children?" asked Bourne at a gas station pay phone on the outskirts of Manassas, in the same state.
"They're all fine. They're at the hotel. She wanted to hear about you. I said you were safe and told her not to worry."
"Thanks for that. They should be safe at the hotel. It's on the beach. The only way to get there except by water is up a dirt road. Everything is flown in by plane or brought over by boat."
"And the beach is guarded, she said. Johnny isn't taking any chances."
"It's why I sent them down there. I'll call her later."
"Did you go to see Armbruster?" Conklin asked.
"Yes. You told him to expect Cobra, and I said I was Cobra, and he never questioned it. Of course, I know enough about the old days in Saigon, and some of the other people in Medusa, so he believed I was on the inside."
"So, did you learn anything?"
"Well, he's rich. He talked about having a hundred million dollars in Zurich. He regularly gets a list of the companies they're taking control of. He said that in six months 'we' would have all the controls we needed in Europe. Alex, what are we dealing with?"
There was silence on the line and Jason Bourne did not interrupt. David Webb wanted to shout out in anger and confusion, but there was no point. Webb did not matter. Finally, Conklin spoke.
"I think we're dealing with something we can't handle," he said softly. "This information has to go to Peter Holland, David. We can't keep it to ourselves."
"God damn you, you're not talking to David!" Bourne did not raise his voice in anger. He did not have to. His tone was enough. "This isn't going anywhere unless or until I say it does and I may not ever say it. Understand me, Alex, I don't owe anybody anything, especially not the important people in the city. They gave my wife and me too much trouble! Don't stand in my way. Don't, for God's sake!"
"I hear you," said Conklin. "I don't know whether I'm hearing David or Jason Bourne, but I hear you. But we have to move fast and I'm talking to Bourne now. What's next? Where are you?"
"About ten kilometers from General Swayne's house," replied Bourne, breathing deeply. "I'll get there while it's light so I can see what it's like from the road - then after dark I'll pay him a surprise visit."
"Be careful. He may have alarms and dogs, things like that."
"I'm prepared," said Jason Bourne. "I did some shopping."
---
The Tranquility Hotel had been cut out of three rocky hills above a long beach. Two rows of villas with balconies extended from each side of a large circular building of heavy stone and thick glass. The villas were connected by a path bordered by bushes and low lamps. Waiters wheeled room-service tables along the path, delivering food and drinks to Tranquility's guests, most of whom now sat on their balconies enjoying the end of the Caribbean day. And as darkness fell, other people quietly appeared on the beach. These were the armed guards, each dressed in a dark brown tropical uniform and with a MAC-10 machine pistol on his waist. On the opposite side of each jacket and hooked to the cloth was a pair of Zeiss Ikon 8x10 binoculars, continually used to look out into the darkness.
On the large circular balcony of the villa nearest the main building, an elderly woman sat in a wheelchair drinking a glass of white wine. She heard the voice of her husband talking with the nurse inside, then the sound of his quiet footsteps as he walked out to join her.
"I can't believe we are living in this place," she said.
"Neither can I,"
The telephone inside the villa rang. He turned. "The nurse will get it," he said.
"She's strange," added the old woman. "I don't trust her."
"She works for our employer."
"Really?"
"Yes. She will pass on his instructions."
The uniformed nurse appeared in the doorway. "Sir, that was Paris." She turned and signaled for him to follow, then crossed the room and unlocked the drawer of a table. He walked over to her and glanced down at what was in the drawer. Side by side were a pair of surgical gloves, a handgun with a silencer attached to the barrel, and a straight razor.
"These are your tools," said the woman, handing him the key, "and your targets are in the last villa on this row. You must make yourself familiar with the area by taking long walks on the path, as old men do for their health, and you must kill them. You will do this wearing the gloves and firing the gun into each head. Then each throat must be cut -"
"Mother of God, the children's?"
"Those are the orders."
"The orders are disgusting!"
"Do you wish me to pass that on to our employer?"
Fontaine looked over at the balcony door, at his wife in the wheelchair. "No, no, of course not… When must this be done?"
"Within the next thirty-six hours."
"Then what?"
"You may stay here until your wife dies."
---
Brendan Patrick Prefontaine was again astonished. Though he had no reservation, the front desk of the Tranquility Hotel treated him like a very important visitor, then, only moments after he had booked himself into a villa, told him that he already had a villa and asked how the flight from Paris was. Eventually, the misunderstanding became clear, and the former judge from Boston was taken to a lovely small house overlooking the Caribbean.
When he was settled, his casual clothes in the closet, the craziness continued. A bottle of wine, some fresh-cut flowers, and a box of Belgian chocolates arrived. A little later, a confused room-service waiter returned to remove the chocolates, apologizing for the fact that they were for another villa. The waiter was followed by the assistant manager, a Mr. Pritchard, who explained that the problem was caused by the similarity between his name, Prefontaine, and that of an important guest from Paris, a Mr. Fontaine. The judge accepted his apology, although he would rather have had the chocolates.
مشارکت کنندگان در این صفحه
تا کنون فردی در بازسازی این صفحه مشارکت نداشته است.
🖊 شما نیز می‌توانید برای مشارکت در ترجمه‌ی این صفحه یا اصلاح متن انگلیسی، به این لینک مراجعه بفرمایید.