سرفصل های مهم
فصل 02
توضیح مختصر
زمان مطالعه

14 دقیقه

سطح

خیلی سخت
دانلود اپلیکیشن «زیبوک»
این فصل را می‌توانید به بهترین شکل و با امکانات عالی در اپلیکیشن «زیبوک» بخوانید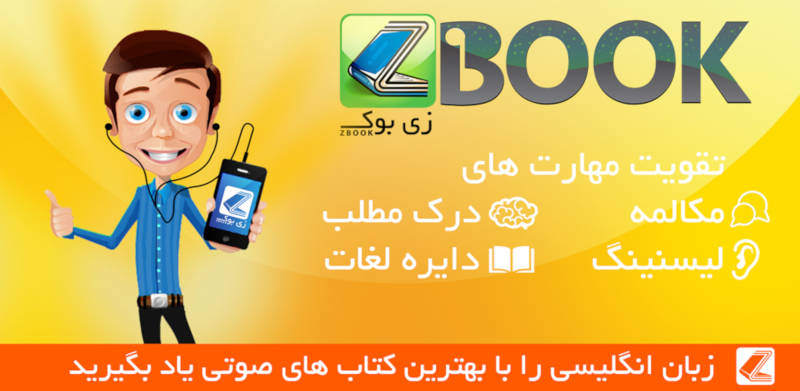 متن انگلیسی فصل
Chapter two
Snake Lady
A gray Pontiac with a CIA driver picked Webb up at Washington National Airport and drove him into Virginia. The car turned into the drive of an expensive garden apartment complex. The guard obviously recognized the driver and waved him through as the heavy bar across the entrance was raised. Only then did the driver speak directly to Webb. "This place is Agency property, sir. You couldn't be safer." The driver pulled up outside a white two-floor villa. As Webb left the car and walked up the steps, the door opened.
"How do you like my temporary home?" said Conklin.
"Too neat and clean for you," Webb said. They went inside and sat down.
"I've sent Mane and the kids off south - a long way south," Webb said. "I hired a Rockwell jet out of Logan Airport. They took off early this morning. And I've taken a suite at the Mayflower Hotel."
"That's good," Conklin said. "But we have no information on how he found us."
"I've thought about it," Webb said. "It has to be Hong Kong. Some people knew and he's made one of them talk somehow."
Conklin thought for a moment. "It's possible," he said.
"Yes, but it doesn't matter. He's coming after me - that's the important thing. I have to go after him. He's trying to pull me out, so I have to pull him out first. And we'll do it according to your teaching."
"What do you mean?" asked Conklin.
"You once said that in order to set a trap you have to use a large part of the truth, even a dangerous amount."
"Yes, I think I said that once. What's the relevance here?"
"Medusa," said Webb quietly. "I want to use Medusa."
"Now you are out of your mind," responded Conklin. "That name is as secret as yours is - in fact, much more so."
"Snake Lady," Webb said quietly. "That's the key, isn't it?"
"You remembered?"
"Just this morning," replied Webb. "When Marie and the kids were in the air, suddenly my mind went back to Vietnam. Every officer in Command Headquarters who was connected to Medusa got himself a tattoo on the inside of his arm."
"Yes, a woman with snakes for hair. You refused to have one, but the others were like kids with a secret code."
"They weren't kids, Alex. More than a few millionaires were made in Command Saigon. The real kids were being wounded and killed in the jungles while a lot of officers in the south opened Swiss bank accounts."
"Careful, David. You could be speaking of some very important people in our government."
"Who are they?" asked Webb quietly.
"I've got some ideas, but no proof. Just possibilities, based on the way they live, on property they shouldn't be able to afford, or positions that are a long way above their talents."
"You're describing a network," said Webb, his voice hard. "Make a list, Alex."
"What the hell has any of this to do with Carlos?"
"Let's say you find three or four names. We apply pressure. We give them a message: A former Medusan has had a mental breakdown and he's going to tell everything. He's got the information - names, crimes, the numbers of secret Swiss bank accounts, everything. Then word is passed on that there's somebody who wants this dangerous man more than they do."
"Carlos the Jackal," said Conklin softly. "And then word gets out calling for a meeting between Carlos's people and the Medusans to discuss assassinating the man. The Medusans can't come after you themselves because of their high official positions but they can find out your identity."
"And Carlos won't suspect them because whoever meets with his messengers has to be a real person in a high position."
"I hear a man from the past, a man who never was."
"Oh, he was, Alex. And now Jason Bourne is back."
---
The senator swore out loud as he turned off the shower and walked to the phone on the wall.
"This is Armbruster," he said. "What is it?"
"Snake Lady, Senator."
"Oh, my God!" Armbruster's voice was a sudden cry of panic. On the other end of the line, Conklin smiled. Then the senator controlled himself. "I have no idea what you're talking about. What's a Snake whatever-it-is - I've never heard of it."
"Well, hear it now, Mr. Medusa. Somebody's got it all, everything. Dates, stolen war supplies, Swiss banks."
"You're not making sense! You're talking garbage!"
"And you're on the list, Senator. That man must have spent fifteen years putting it together and now he wants payment for all that work, or he tells everything."
"Who? Who is he, for God's sake?"
"We're working on it. Stay tight. We'll be back in touch."
As Armbruster hung up the phone, he stared at the small, ugly tattoo on the underside of his arm.
Over in Virginia, Alex Conklin studied his list and made a mark after the name of Albert Armbruster. After another call he added a mark to that of General Norman Swayne, chief of military purchasing at the Pentagon. He called a senior advisor to the President, who had no idea what he was talking about, so Conklin crossed out his name. He then called Phillip Atkinson, ambassador to Great Britain, on a very secure line. Conklin was a skilled professional. He let his words lead to other words, encouraging Atkinson to talk. At the end of the conversation he also had the names of James Teagarten, commander of NATO, and Jonathan "Jack" Burton, chairman of the Joint Chiefs of Staff . Snake Lady. Medusa. A network.
---
In a hotel suite on the third floor of Boston's Ritz-Carlton Hotel, a very tall man in a well-cut suit came rushing out of the bedroom and answered the door.
"Come in. Quickly! Did you bring the information?"
"Oh, yes, yes," answered the visitor, a thin, older man in a very old suit. "How grand you look, Randolph," he continued. "And how grand this place is - so suitable for such a famous professor."
"The information, please," insisted Dr. Randolph Gates, Harvard professor, expert in company law, and highly paid consultant to numerous industries.
"Oh, give me a moment, my old friend. It's been a long time since I've been near a hotel suite. I certainly haven't stayed in one. How things have changed for us over the years. I read about you frequently and I've watched you on television."
"You could have been in the same position, you know," interrupted the impatient Gates. "You were a respected judge. Unfortunately, you didn't play by the rules."
"There are lots of rules. I just chose the wrong ones."
"I haven't time to talk about that. The information, please."
"Oh, yes… of course. Well, first the money was delivered to me. I reached the engineer at the telephone company, who was very happy at your - excuse me - my generosity. I then took the information he gave me to that private detective."
"Please," interrupted the famous professor of law. "What did the man find out?"
"Well, he worked at a very high hourly rate. I mean, I had to use some of my own fee to pay him, so I think we should discuss an adjustment, don't you?"
"Who the hell do you think you are? I sent you 3,000 dollars! 500 for the telephone man and 1500 for the private detective -"
"He does good work. Do we discuss my fee or do I leave?"
They discussed the fee. At the end of an angry conversation, the former judge had the promise of a check for fifteen thousand dollars and Gates had the information that a woman with a five-year-old child and a baby had flown out of Boston's Logan Airport. The jet they used was on government business under maximum security. Its destination was Blackburne Airport on the Caribbean island of Montserrat. He also learned that Marie St. Jacques's brother Johnny owned a hotel on the island of Tranquility, not far from Montserrat.
After his visitor left, Gates made a call to Paris.
An hour later, Brendan Prefontaine, former high court judge, walked out of the Boston Five Bank with 15,000 dollars in his pocket. It was an exciting experience for a man who had lived with very little money for the past thirty years. Since his release from prison he had rarely had more than fifty dollars on his person. This was a very special day.
But it was more than very special. It was also very disturbing, because he had never thought for a minute that Randolph Gates would pay him anything near the amount he demanded. Gates had made an enormous error in doing so, because he had crossed the line from nasty and greedy to possibly dangerous. Prefontaine had no idea who the woman and the children were, or what their relationship was to Randolph Gates, but he knew that Gates intended to harm them.
It might, therefore, be profitable for Prefontaine to find out a little more. 15,000 today might become 50,000 tomorrow, if he flew to the island of Montserrat and began asking questions.
Besides, thought the judge, he had not had a vacation in years.
---
The Air France steward rolled the wheelchair slowly toward the 747 jet in Paris's Orly Airport. The thin woman in the chair was elderly and an equally elderly man walked beside her.
"He is here, Captain," announced the steward at the aircraft's entrance. The captain reached for the woman's hand and touched it to his lips, then stood straight and shook hands with the old man.
"It is an honor, sir," said the captain in his native language. "If there's anything the crew and I can do to make the flight more comfortable for you, please don't hesitate to ask."
"You are very kind."
"We are all in your debt, all of France."
"It was nothing, really -"
Later, as he sat in his seat drinking wine, the old "hero of France" - whose only heroics in World War II were based on theft and survival - reached into his pocket for his papers. The passport had his picture on it, but that was the only thing he recognized. The rest - name, date and place of birth, occupation - were all unfamiliar, and the attached list of honors was impressive. He had been assured that the individual originally possessing the name had no living relatives, few friends, and had disappeared from his apartment in Marseilles, supposedly on a world trip from which he was unlikely to return.
The old man looked at the name - he must remember it and respond whenever it was spoken. It should not be difficult, because it was such a common name. And so he repeated it silently to himself again and again.
Jean Pierre Fontaine, Jean Pierre Fontaine, Jean Pierre…
مشارکت کنندگان در این صفحه
تا کنون فردی در بازسازی این صفحه مشارکت نداشته است.
🖊 شما نیز می‌توانید برای مشارکت در ترجمه‌ی این صفحه یا اصلاح متن انگلیسی، به این لینک مراجعه بفرمایید.