سرفصل های مهم
فصل 14
توضیح مختصر
زمان مطالعه

11 دقیقه

سطح

خیلی سخت
دانلود اپلیکیشن «زیبوک»
این فصل را می‌توانید به بهترین شکل و با امکانات عالی در اپلیکیشن «زیبوک» بخوانید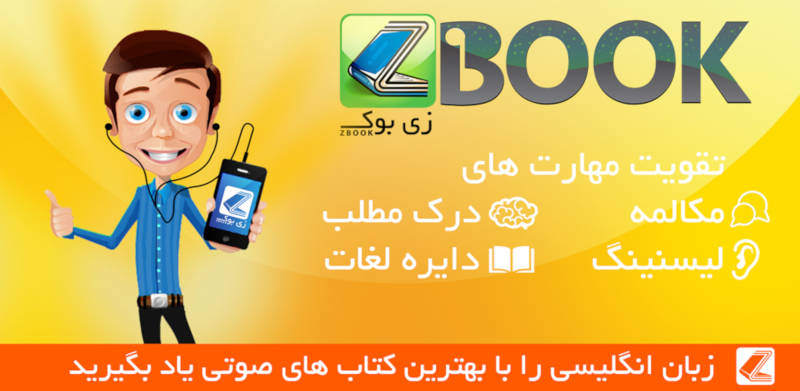 متن انگلیسی فصل
Chapter fourteen
A Gunfight
In his bedroom at the Hotel Metropole, Conklin quickly replaced the telephone. Taking his Graz Burya automatic out of the bedside table drawer and pushing it into his belt, he crossed to the living-room door. Bourne was standing in front of a window.
"Was that Krupkin?" asked Bourne.
"It was. Move away from there."
"Carlos?" Bourne immediately stepped back and turned to Conklin. "He knows we're in Moscow?" he asked. Then added, "He knows where we are?"
"The answers are yes to both questions. Last night he killed Rodchenko, and also Krupkin's two agents who were following him."
"God, he's gone mad. But why do you think - ?"
"One of the agents suffered a lot of pain before he died. He was our driver from the airport. He was also the son of a friend of Krupkin's - not trained for what he had to suffer. Krupkin thinks he probably talked."
"I'm sorry about the loss of life - I mean that. I wish it could have happened another way," said Bourne.
"We can't do anything about that now. Krupkin's on his way with an assault team, but he hasn't told the hotel staff. The place has to look normal."
"Yes, we'll take him here." Bourne noticed the gun in Conklin's belt. He gestured at the weapon. "That's a little obvious, isn't it?"
"For whom?"
"Room service," replied Bourne. "I phoned for some breakfast and a large pot of coffee."
"No. I promised Krupkin that we wouldn't let anybody in here."
"That's ridiculous."
"Almost my words, but this is his country, not ours."
"Wait a minute!" said Bourne. "Suppose he's right?"
Bourne reached under his jacket, pulled out his own Graz Burya, and started for the hallway door of the suite.
"What are you doing?" cried Conklin.
"Get over there," ordered Bourne, pointing to the far left corner of the room. "I'll leave the door unlocked, and when the steward gets here, tell him to come in - in Russian."
"What about you?"
"There's a recess down the hall. I'll wait there."
Bourne opened the door, glanced up and down the passage, and rushed out. He raced to the recess, occupied by a Pepsi machine, and crouched by the right interior wall. He waited, his knees and legs aching - pains he never felt a few years ago - and then he heard the sounds of rolling wheels. They grew louder and louder as a cart covered with a tablecloth passed and moved to the door of the suite. The floor steward was a young man in his twenties, blond and short. Cautiously, he knocked on the door. Not Carlos, thought Bourne, getting painfully to his feet. He could hear Conklin's voice telling the steward to enter, and as the young man opened the door, pushing the cart inside, Bourne calmly replaced his weapon. He bent over, rubbing his right leg.
It happened suddenly. A figure in black came out of an unseen recess farther down the passage, racing past the machine. Bourne spun back into the wall. It was the Jackal!
Madness! At full force, Carlos hit the steward with his right shoulder, pushing the young man across the hallway and crashing the cart over on its side, food and coffee spilling across the carpeted floor. Suddenly, the steward moved to his left as, astonishingly, he pulled a weapon from his belt. The Jackal either sensed or caught the movement in the corner of his eye. He spun around, his machine pistol on rapid fire, pinning the blond Russian into the wall, bullets tearing through the steward's head and body. In that long, horrible moment, the barrel of Bourne's Graz Burya caught in the waistline of his pants. He tore the fabric as the eyes of Carlos swept up, centering on his own, anger and victory in the assassin's stare.
Bourne pulled the gun loose, spinning, crouching back into the small recess as the Jackal's bullets blew apart the front of the soft drink machine. On his stomach, Bourne moved across the opening, the Graz Burya raised, and firing as fast as he could. At the same time there were other gunshots, not those of a machine pistol. Conklin was firing from inside the suite! They had Carlos in their cross fire! It was possible - it could all end in a hotel passage in Moscow! Let it happen, let it happen!
The Jackal roared, angry at having been hit. Bourne threw himself back into the recess. Again he crouched. Like an angry, caged animal, the wounded Carlos kept firing bursts from his weapon. Two frightened screams came from the far end of the hallway, one male, one female. A couple had been wounded or killed in the storm of bullets.
"Get down!" Conklin screamed from across the passage. "Take cover!"
Bourne did as he was told, pushing himself into the corner of the recess, protecting his head as much as possible. The first explosion shook the walls - somewhere - and then a second one, much nearer, in the hallway itself. Grenades!
Smoke mixed with the broken glass. Gunshots. Nine, one after another - a Graz Burya automatic… Alex! Bourne got up from the corner of the recess and moved through the opening. Conklin stood outside the door of their suite. He searched the pockets of his pants.
"He ran around the corner into the other passage. My gun's empty and I don't have any more bullets!"
"I do and I'm a lot faster than you," said Bourne, reloading his gun. "Get back in there and call downstairs. Tell them to clear the area."
"Krupkin said -"
"I don't care what he said! Tell them to shut down the elevators, close all stair exits, and stay away from this floor!"
Bourne raced down the hallway, slowing as he approached the couple who lay on the carpet. Each moved in pain. Their clothes were spotted with blood, but they moved! He turned and shouted to Conklin.
"Get help up through here!" he ordered, pointing at an exit door down the passage. "They're alive!"
He moved on, but he knew already that it was too late to catch up with Carlos.
---
A day later, Bourne, Conklin, and Krupkin sat in the living room of the hotel suite, waiting for news. The door opened and the KGB officer who called himself a captain entered. He looked at the three men and spat out one word: "Novgorod!"
"What?" the men cried together.
"You," the officer addressed Bourne, switching to English. "You understood?"
"I know the name," Bourne said.
"He broke into a weapons store at Kubinka. He killed the staff there - though some escaped. He stole guns, plastic explosives, heat-seeking missiles… The store is on the road to Novgorod."
"He's going back to the place of his 'birth,'" said Krupkin. "To the training camp where Ilich Ramirez Sanchez became Carlos the Jackal. He's going there because he was thrown out, marked for death as a madman."
"What will he do in Novgorod?" asked Bourne quietly.
"Who knows? He intends to leave his mark, no doubt, in answer to the people he believes betrayed him more than thirty years ago. He probably has papers to get him inside - I can't believe he hasn't. But we'll stop him."
"Don't even try," said Bourne. "He may or may not use the papers. Like me, he doesn't need them to get inside, but if he senses something is wrong, and he will, he'll kill a number of good men and still get in."
"What are you saying?" asked Krupkin cautiously.
"Get me inside ahead of him with a detailed map of the whole complex and a document that allows me to go wherever I want to."
"You've lost your senses!" cried Krupkin. "An American, an assassin, inside Novgorod?"
"I haven't the slightest interest in your training facility. My only concern is Carlos. I want him dead - and so do you."
"All right," said Conklin, from his chair, his eyes on the ceiling. He looked straight at Krupkin. "Let's deal. You get him into Novgorod and you keep Ogilvie."
"We've already got him, Aleksei."
"You haven't. Washington knows he's here."
"So?"
"So I can say you lost him and they'll believe me. Think of it: no World Court embarrassments, none of the problems caused by holding an American accused of international crimes. You take over the Medusa operation with no complications, and who better to be in charge than you, a cultured man with experience of living in the West? Forget the house in Geneva, Kruppie, how about a villa on the Black Sea?"
"It is a most intelligent and attractive offer," said Krupkin thoughtfully.
"No, no, no!" shouted the KGB officer. "This is crazy!"
"Oh, for God's sake, shut up!" roared Krupkin. "We're talking about things you cannot possibly understand."
"What?" Like a young child criticized by an adult, the officer was both surprised and frightened by Krupkin's words.
"Very well," said Krupkin, his own eyes now on the ceiling.
"The order will be issued secretly, its origins untraceable."
"How fast can I get there?" asked Bourne. "There's a lot I have to organize."
"We have an airport in Vnokova under our control, no more than an hour away. First, I must make arrangements. Hand me a telephone… You, my stupid comrade!" The officer moved quickly, bringing a phone to Krupkin's table.
"One more thing," Bourne said. "Have Tass put out an immediate news release with heavy coverage in the newspapers, radio, and television that the assassin known as Jason Bourne died of his wounds here in Moscow. Don't give too much detail, but they will need to know something of what happened here this morning."
"That's not difficult. Tass is an obedient servant of the state."
مشارکت کنندگان در این صفحه
تا کنون فردی در بازسازی این صفحه مشارکت نداشته است.
🖊 شما نیز می‌توانید برای مشارکت در ترجمه‌ی این صفحه یا اصلاح متن انگلیسی، به این لینک مراجعه بفرمایید.