سرفصل های مهم
فصل 12
توضیح مختصر
زمان مطالعه

10 دقیقه

سطح

خیلی سخت
دانلود اپلیکیشن «زیبوک»
این فصل را می‌توانید به بهترین شکل و با امکانات عالی در اپلیکیشن «زیبوک» بخوانید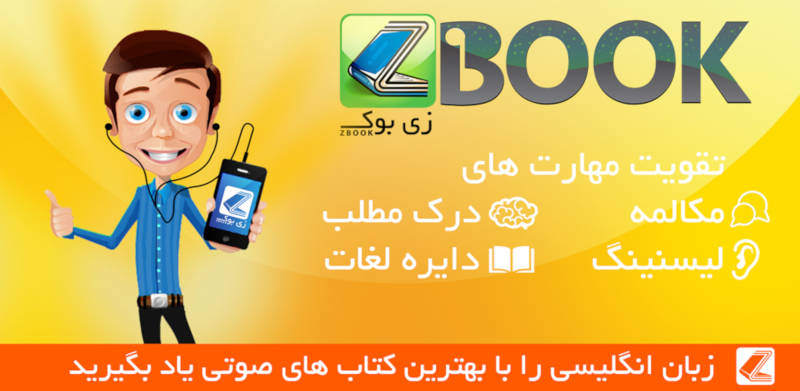 متن انگلیسی فصل
Chapter twelve
The Apartment
The gray Citroen was parked a hundred meters away from the entrance of Dominique Lavier's apartment building on the fashionable Avenue Montaigne. Krupkin, Conklin, and Bourne sat in the back.
Sergei could be seen walking out of the glass doors. He crossed the wide street toward the Citroen, reached the car, and climbed in behind the wheel. "Everything is as it should be," he said, looking around. "The lady has not returned and the apartment is number twenty-one, second floor, right front side. It has been swept thoroughly; there are no hidden microphones."
"That makes sense. The Jackal could hardly have been checking personnel all over Paris. It all gets so complicated."
"I have arranged entry to Madame Lavier's flat with the concierge. I have identified you all as belonging to the Deuxieme."
"Good," said Krupkin. And then to Bourne and Conklin: "Let's go."
In the entrance hall, Krupkin nodded at the formally dressed concierge behind the counter.
"The door is open," said the concierge, avoiding direct eye contact.
Lavier's flat showed that she worked in the world of fashion. The walls were covered with photographs of people in the business attending important shows and events.
Both Conklin and the Russian immediately began examining the tables, picking up handwritten notes. Then Krupkin's radio suddenly gave out two sharp sounds.
"It must be Sergei," he said. "You're in place, comrade?"
"Yes." The assistant's quiet voice came from the radio. "The Lavier woman has just entered the building."
"Good… Alex, put the notes down. Lavier is coming."
The sound of a key turning a lock echoed through the living room. The three men turned to the door as a shocked Dominique Lavier walked inside. Her astonishment, however, was brief. She calmly replaced the key in her purse and spoke in English.
"Well, Kruppie, I might have known you were mixed up in this."
"Ah, the charming Jacqueline, or may we drop the pretence, Domie?"
"Kruppie?" cried Conklin. "Domie?"
"Comrade Krupkin is one of the more public KGB officers in Paris," said Lavier, putting her purse on the table.
"It has its advantages," said Krupkin. "I understand you've met our tall American friend here, so I think it is only right I should introduce you to his friend, Aleksei Konsolikov."
"I don't believe you. He's not Soviet."
"You're right. He may introduce himself if he wishes to."
"The name's Conklin, Alex Conklin, Miss Lavier, and I'm American. However, my parents were Russian and I speak the language as well as they did, so my friend Krupkin can't deceive me when we're in Soviet company."
"I'm hurt," said Krupkin. "But that isn't important here. You will work with us, Domie?"
"I'll work with you, Kruppie. I only ask that Jason Bourne makes clear his offer to me. With Carlos I'm a caged animal, but without him I have no money."
"Name your price," said Bourne.
"Write it down," said Conklin, glancing at Krupkin.
"Let me see," said Lavier, walking across to the desk. "I'm within a few years of sixty - from one direction or the other - and I will have maybe fifteen to twenty years." She wrote a figure on a piece of paper and walked across to Bourne. "I'd prefer not to argue. I believe it's fair."
Bourne took the paper and read the amount: $1,000,000.00.
"It's fair," he said, handing the note back to Lavier. "Add how and where you want it paid and I'll make the arrangements when we leave here. The money will be there in the morning."
Lavier looked into Bourne's eyes. "I believe you," she said, bending over the desk and writing her instructions. She gave the paper back to him, "The deal is made, sir, and may God give us the kill. If He does not, we are dead."
Bourne nodded. "I've several questions," he said. "Do you want to sit down?"
"Yes." Lavier crossed to the sofa and settled into it.
"What happened at the Meurice Hotel?" said Bourne. "How did it happen?"
"Your woman - I assume it was your woman - screamed as you crossed the street. The rest you saw for yourself. How could you have told me to take a room at the Meurice knowing she was there?"
"I didn't know. We were here in Paris thirteen years ago… My memory of that time isn't good, but the name Meurice means something. Maybe we stayed there - maybe that's why she chose it. Anyway, what is our position now?"
"Carlos still trusts me. He blames everything on the woman - your wife, I'm told - and has no reason to hold me responsible."
Bourne nodded. "How can you reach him?"
"I cannot directly. But I can get a message to him. I call several old men at cheap cafes, and they call others. Somehow the messages get through. Very quickly."
Conklin moved closer to her. "I want you to send the most urgent message you have ever sent to the Jackal. You must talk to him directly. It's an emergency and you can talk about it with nobody except Carlos himself."
"About what?" said Krupkin. "What could be so urgent that the Jackal will agree to a meeting? Like our Mr. Bourne, he worries about traps."
Conklin shook his head and limped to a side window, deep in thought. He looked down at the street. "My God, it could work," he whispered to himself.
"What could work?" asked Bourne.
"Dimitri, hurry. Call the embassy and have them send the biggest, most impressive limousine you have."
The force and urgency of Conklin's command had its effect. The Russian walked rapidly to the telephone and dialed, then spoke into the phone in Russian.
"It's done," said the KGB officer. "And now I think you should give me a good reason for doing it."
"Moscow," replied Conklin, still looking out the window.
"What are you saying?" roared Krupkin.
"We've got to get Carlos out of Paris," said Conklin, turning. "Where better than Moscow? In this city he's got all the firepower, an untraceable network of gunmen and messengers and many places to hide. London, Amsterdam, Brussels, Rome - they'd all be better for us, but the best is Moscow. Oddly, it's the one place in the world that he can't resist - and also the one that's the least welcoming."
"Alex, you're losing your mind," Krupkin said. "What could Domie say that would make him go to Moscow?"
"That's easy. The KGB in Moscow is getting closer to the Jackal's man in Dzerzhinsky Square. They know he's one of, let's say, ten or fifteen officers in the highest ranks. When they find him, Carlos can't do anything with the KGB - worse, he'll lose an informer who knows much too much about him to the men who ask painful questions."
"But how would Domie know that?" said Krupkin.
"Come over here," Conklin said. "Just you, for the moment, and stay away from the window. Look around the side of one of the curtains." The Soviet did as he was told. "What do you see?" asked Conklin, gesturing to an old brown car below on the street.
Krupkin did not bother to reply. Instead, he took his radio from his pocket and pressed a button. "Sergei, there's a brown car about eighty meters down the street -"
"We know, sir," interrupted the assistant. "We're watching it. It's an old man who hardly moves except to look out of the window."
"Does he have a car telephone?"
"No, comrade, and if he leaves the car he'll be followed, so there can be no outside calls unless you direct otherwise."
"Thank you, Sergei."
"The Jackal's man," said Bourne, stepping forward.
"Now, do you understand?" asked Conklin, speaking to Krupkin.
"Of course," replied the KGB official. "After we leave, Carlos is told that a Soviet embassy vehicle was sent to pick us up, and for what other reason would we be here except to question Madame Lavier? Naturally, with me was a tall man who might be Jason Bourne, and another shorter man with a disabled leg - so confirming that it was Jason Bourne. Our connection is therefore made and observed, and again, naturally, during our questioning of Madame Lavier, tempers rose and references were made to the Jackal's informer in Dzerzhinsky Square."
"Which only I'd known about through dealing with Santos at the Soldier's Heart," said Bourne quietly. "So Dominique has a believable observer - an old man from Carlos's army of old men - to support the information she delivers. Alex, that brain of yours hasn't lost its power."
"I hear a professor I once knew. I thought he'd left us."
"He has."
"Not for long, I hope."
مشارکت کنندگان در این صفحه
تا کنون فردی در بازسازی این صفحه مشارکت نداشته است.
🖊 شما نیز می‌توانید برای مشارکت در ترجمه‌ی این صفحه یا اصلاح متن انگلیسی، به این لینک مراجعه بفرمایید.