سرفصل های مهم
فصل 03
توضیح مختصر
زمان مطالعه

6 دقیقه

سطح

خیلی سخت
دانلود اپلیکیشن «زیبوک»
این فصل را می‌توانید به بهترین شکل و با امکانات عالی در اپلیکیشن «زیبوک» بخوانید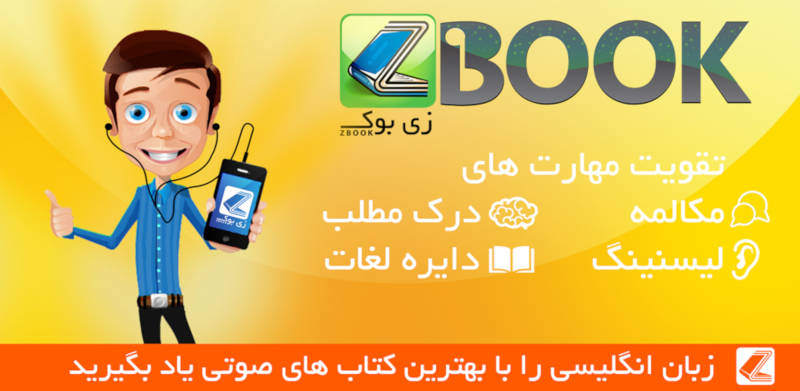 متن انگلیسی فصل
CHAPTER THREE
'Always Yours'
1644 West 54th Place was a dry-looking brown house with some dry-looking brown grass in front of it. Some half- washed clothes hung stiffly on a line to one side of the house. The bell didn't work so I knocked. A fat woman with a red face came to the door, blowing her nose. Her hair was grey and lifeless.
'Mrs Jessie Florian? Wife of Mike Florian?' I asked.
Her eyes opened in surprise. 'Why?' she asked. 'Mike's been dead five years now. Who do you say you were?'
'I'm a detective,' I said. 'I'd like some information.'
She stared at me for a long minute, then pulled the door open and turned back into the house. The front room was untidy and dirty. The only good piece of furniture was a handsome radio, playing dance music quietly in one corner. It looked new.
The woman sat down and I did too. I sat on an empty whisky bottle in the back corner of the chair. I wasn't too comfortable sitting on an empty bottle, so I pulled it out and put it on the floor by my chair.
'I'm trying to find a redhead, used to work at your husband's place over on Main Street,' I said. 'Singer, named Velma. I don't know her last name. I thought you might be able to help me.'
I brought out my nearly-full bottle of whisky and put it on the arm of my chair. Her eyes fixed immediately on the bottle in a greedy stare. I was right - a little whisky was going to help me again here. She got up, went out to the kitchen and came back with two dirty glasses. I poured her enough whisky to make her fly. She took it hungrily and put it down her throat like medicine. I poured her another. Her eyes were brighter already.
'Man, this stuff dies painlessly with me,' she said. 'Now, let me think. A redhead, you say? Yeah. Maybe I can help you. I've got an idea.'
She got up with some difficulty and went out towards the back part of the house. The radio went on playing a love song to me. There were crashing noises from the room at the back - a chair had fallen over. I got up and walked quietly over. I looked round the edge of the open door. She was standing in front of a large open box, full of old books and pictures and envelopes. She took one envelope, fatter than the others, and quickly hid it down one side of the box. Then she picked up some others, shut the box and started back to the front room. I was sitting listening to the music by the time she got there.
She gave me a bright smile and handed me the old envelopes. Then she took the whisky bottle and went back to nurse it in her chair. I opened the envelopes one by one and looked through the old, shiny black-and-white photographs of singers and dancers and old-time jokers that were in them. One or two of them might have had red hair; you couldn't tell from the photographs.
'Why am I looking at these?' I asked her. She was having some trouble pouring the whisky into the glass now.
'Looking for Velma, you said. Could be one of those girls.' She was playing games with me, laughing at me while she finished my whisky.
I stood up, walked across the room and into the back room where the box was. There was an angry shout behind me. I reached down the side of the box, pulled out the fatter envelope and went back into the front room. She was standing in the middle of the floor, her eyes angry and dangerous.
'Sit down,' I said. 'You aren't playing games with Moose Malloy now. It's not that easy this time.'
'Moose? What about Moose?' The name had frightened her.
'He's out of prison and looking for his girl…with a gun.
He's already killed one guy who didn't want to tell him where Velma is.'
She went white, lifted the bottle to her mouth and poured the rest of the whisky straight down her throat. A lovely old woman. I liked being with her.
I opened the envelope in my hand and took out an old picture of a pretty girl in a funny hat with hair that might have been red. It was signed 'Always yours - Velma Valento.'
I held it up in front of the old woman.
'Why hide it?' I asked. 'Why is it different from the others? Where is she?'
I put the photograph back into the envelope and put the envelope into my pocket.
'She's dead. She was a good girl, Velma was. But she's dead. Now get out of here. I'm old and I'm sick. Get out.'
She suddenly lifted the empty bottle and threw it at me. It went off into a corner and banged against a wall. Then she sat down in her chair, closed her eyes and went to sleep. The radio was still playing in the corner. I went out to my car and drove back to the 77th Street police station, to Nulty's smelly little office.
---
Nutty was sitting there looking at a police photograph of Moose Malloy. I told him about my visit to the hotel on Main Street and to Mrs Florian with my bottle of whisky. I told him about the dirty house and the new sixty-dollar radio in the front room there. And I showed him the photograph of Velma Valento.
'Nice,' he said. 'But what's happened to her?'
'Dead. That's what the Florian woman said. But then why did she hide the photo? I think she's afraid of Moose. I think she's afraid that Moose thinks she's the person who told the police about his bank job and got him put away in prison for eight years. Somebody told them. Maybe he knows who it was. Maybe he wants to find that person. But it's your job to find out what's happening here,' I said. 'I'm going home.'
'Hey! You aren't leaving me in this mess, are you?' he asked. 'What's the hurry?'
'No hurry at all,' I said, 'but there's nothing more I can do.' I walked to the door and out. Nulty didn't even say goodbye.
مشارکت کنندگان در این صفحه
تا کنون فردی در بازسازی این صفحه مشارکت نداشته است.
🖊 شما نیز می‌توانید برای مشارکت در ترجمه‌ی این صفحه یا اصلاح متن انگلیسی، به این لینک مراجعه بفرمایید.